Mars Wrigley, the candy company responsible for M&Ms, Skittles, Twix and all our other favorite candies, is hiring an intern who will, among other responsibilities, sample chocolate, gum, and fruity confection. Talk about a sweet gig!
According to Delish, the confectionary company is on the hunt for someone who has" big heart, boundless imagination, and unwavering commitment to making life in their community just a little bit sweeter."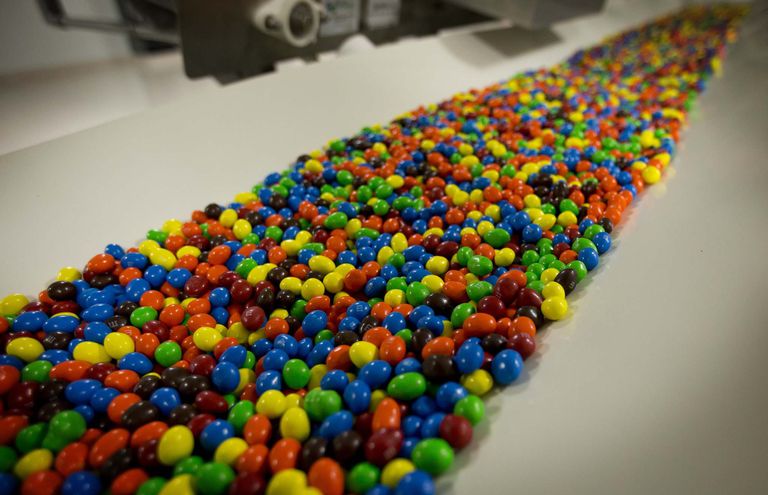 The World's Sweetest Internship, which launched last year, is an 8-12 week program that will give you a whole new appreciation for all things candy. The internship will be based out of the global headquarters in Chicago, and runs from late May through August, Cosmopolitan reports. During the internship, you'll travel to different Mars Wrigley manufacturing sites, learn how to produce chewing gum (and even get to produce a personalized batch!), work on the global volunteer program, assist with social media and participate in media training, and collaborate on a signature Mars Volunteer Program event at the end of the summer.
"Not only will the ideal candidate get a VIP look 'beneath the wrapper' with a global crew of colleagues, this lucky intern will also have the chance to make a larger impact on the community of Chicago by helping the company in its mission to create #BetterMoments to make the city, and world, smile," a representative for the company said in a statement.
Does this sound amazing or what? And that's not even the best part!
The internship comes with a signing bonus of one year's worth of candy!  OK, I'm officially sold.
Mars Wrigley does require that applicants be at least 21 years old, have strong communications skills, a grasp on social media, photo and video production experience and, most importantly, have "the mindset of a kid in a candy store."
If this sounds like your dream summer internship, apply here now!