Last year, as we learned the news of a deadly pandemic which, at the time, was particularly threatening to New York City and other major hubs, I was planning to transfer from my small liberal arts school in New York to the University of Alabama. 
This decision, partly motivated by COVID-19 but mostly motivated by my desire to join a sorority and experience game days, took months of preparation. Truthfully I'd begun my search to transfer long before the coronavirus sent college students home in March, but after seeing the city that never sleeps be completely vacated, I was set in my decision to see what else was out there. 
I spent the beginning of my quarantine juggling Spring semester classes at Manhattan, applying to larger schools around the country, assembling sorority resumes/packets, accumulating recommendation letters from alumni, and eventually learning the ins and outs of southern life. 
I hadn't considered University of Alabama as a potential college while applying in high school, as I always thought I wanted to be in a major city. One of my closest friends attended (and still attends!) the University of Alabama, and had the most exciting freshman year I had ever seen. If you're a high school senior, I'd definitely recommend looking into it, but if you're a rising college sophomore in the midst of a global pandemic, maybe pump the breaks. 
I think everyone had a feeling of urgency during the first lockdown, a feeling as if it were a time to make some life-changing alteration. I, like many other college students who had to be re-confined to their childhood bedrooms, sharing one car between multiple siblings, and yes, family walks, was terrified of returning to an equally humdrum life after the lockdown lifted. Most people got curtain bangs or made a TikTok, and it definitely would've saved myself a lot of heartache if I'd gone that route.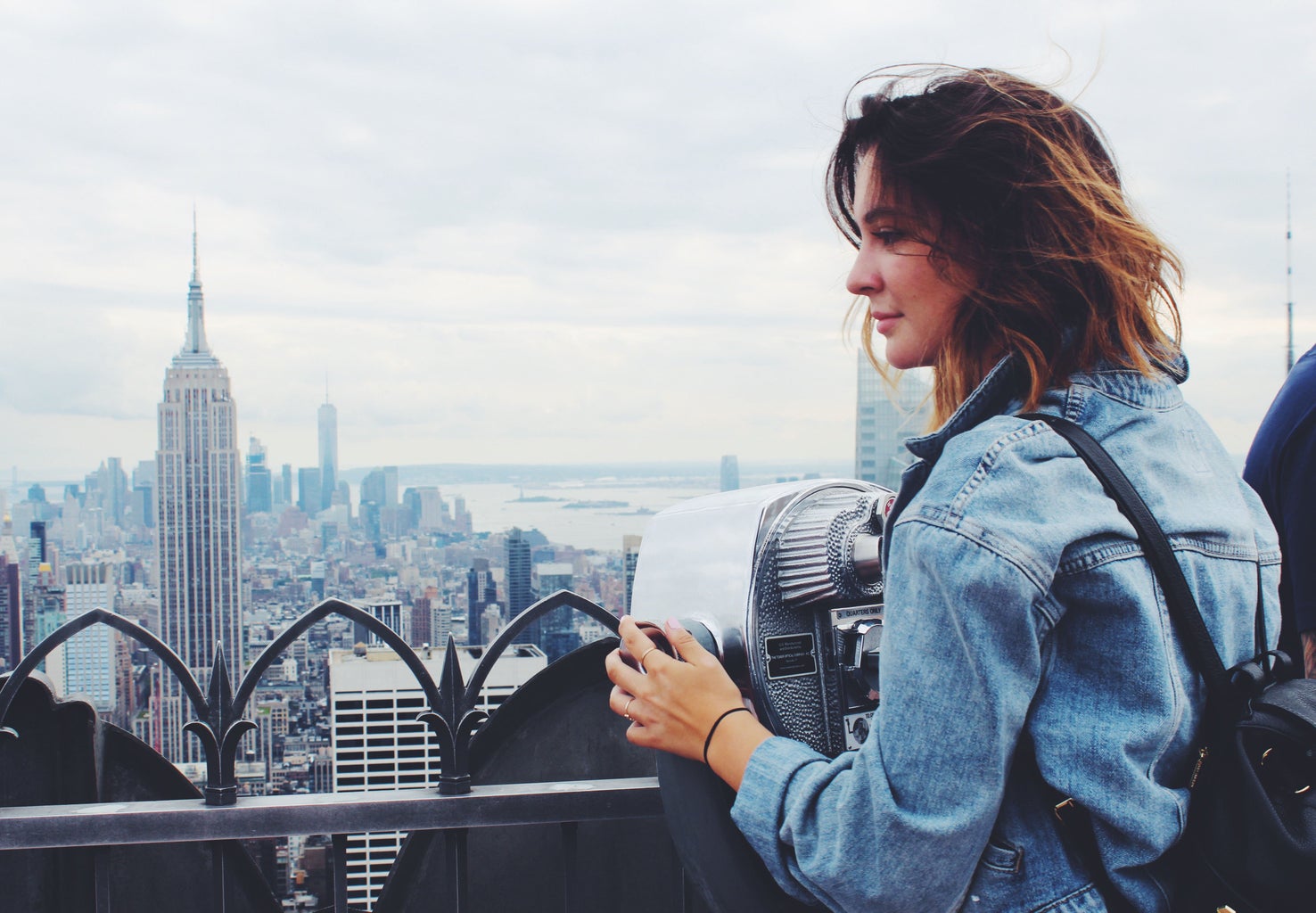 But, I was scared of how I would feel when the rest of the collegiate world went back to darties, football games and Greek life where, while attending Manhattan College, I would most likely be the last of my hometown friends to re-enter the "real" worl,d and would still be having an "uncommon" college experience. 
So once accepted to the University of Alabama, I presented the idea of transferring to my parents. Come August, we began the 16 hour drive from New Jersey to the Heart of Dixie. 
I really did love Alabama. One particular thing I will always remember is the first meal I had: a piece of chicken that was fried, baked, and fried again. Though it may sound a little gross, in that moment I swore I'd never eat another salad – and I had once spent 6 months as a vegetarian when I was younger; southern food really is that kind of amazing. 
I participated in virtual sorority rush where I accepted a bid from Delta Gamma. I had a great time rushing, even though I was only able to meet my potential sisters through a computer screen. If in person, I don't know where I would have ended up, but I know I felt the most at home at DG; especially since it was also my mom's sorority. Through the process I learned that some sororities really do take into consideration your blondeness, social status, and whether or not you're from New Jersey (yikes). 
A few weeks later my roommate Cynthia, who didn't participate in rush, moved in. Cyn and I were instantly great friends and drank our quarantine days away with $7 wine while bingeing Vampire Diaries.  
Overall I had a lot of great experiences at Alabama. But, especially as hybrid courses began, it seemed as though there was no end in to COVID in sight. I couldn't rationalize paying more tuition and sorority dues to sit in my room all day. 
I watched my old friends at Manhattan start to move back onto campus, my old team start virtual practices, the first newspaper meeting take place, and classes start. I didn't realize how much I would miss life at Manhattan until I was 1,000 miles away, watching it happen through Snapchat stories. I'd forgotten all of the very real reasons why I chose Manhattan College in the first place. My senior year of high school, I had an entire binder to compare colleges, and I had completely given up on my reasons for choosing MC because things hadn't gone exactly how I planned. 
To top it off, Taylor Swift released her song "Hoax," where she sang. "You know I left a part of me back in New York." That really just made my decision for me. Who can argue with T. Swift?
I got a call from my friend at Manhattan who had just heard I wasn't returning. Though he wished me well at Alabama, he reminded me that I had built an entire life in New York. I had friends, a spot on the dance team, an assistant editor role at the paper, and an entire community rooting for me just as I was rooting for them. These were all things I had taken for granted while I was there, and thoroughly missed when I was away. 
So when the add/drop date came in Alabama, I dropped all of my classes and called my parents. I then called Manhattan, told them my situation and asked for my scholarship and place on the school newspaper back. Though I had been at Alabama for a month, the school years lined up so I would only miss Syllabus week back in New York. 
Two jumbo-sized suitcases from TJ Maxx and a plane ticket later, I was back in New Jersey, ready for my next semester in New York. So, as I sit here writing, I'm technically in a completely different place than I thought I'd be last March, even though I'm on the same campus. 
I don't think anyone came out of the first lockdown exactly the same as who they were before. I started to appreciate being close to home in a way I never had freshman year. Quarantine, though challenging, had more than one silver lining. 
While in lockdown, I called friends I hadn't heard from in forever, spent more time outdoors than I had since I was a little kid, built a resume and website, got straight As and started a traditional "Morning Dunkin Run Extravaganza" with my little sister. 
Now, back at Manhattan, I'm no longer sitting in my dorm, waiting for Fridays to go to the same bar, with the same people. My friends and I have started exploring the city in a COVID friendly way. Mostly this means visiting museums, art shows and new restaurants. I'm experiencing the college life I had originally envisioned, going to school in the big city. 
I think it was necessary for me to make this mistake. Sometimes you have to find out what you're not to realize what you are. I'm sure I could have been very happy at Alabama. It's a beautiful campus with so many opportunities to grow and have a traditional college experience. But it was never what I had envisioned for myself. Though cliche, the grass always looks greener on the other side, but this past year has taught me it's actually always greener where you water it.