Kale is delicious, nutritious, and apparently also contains skin rejuvenating qualities? While no one is asking you to rub Kale on your face, Olay's Regenerist Micro-Scultping cream contains as much Vitamin B3 — which helps to retain moisture in your skin — as 2,500 cups of kale! 
"Vitamin B3 is a true multi-tasking skin vitamin, clinically shown to visibly reduce lines & wrinkles, redness & blotchiness, dark spots and the appearance of pores. It also boosts skin exfoliation while strengthening skin's natural moisture barrier," Olay's Principal Scientist Dr. Frauke Neuser said. 
To celebrate luminous and healthy skin, Olay has partnered with Pressed Juicery to give out 2,500 free Olay x Pressed Juicery bundles, containing the Greens 3 Juice from Pressed Juicery and a free jar of Olay's Micro-Sculpting Cream. Unfortunately, this offer is only open to people who live in New York City. To redeem, NYC residents can open up Postmates starting at 10 am EST on July 21, 2020, to see if you fall within the delivery range for any of the participating Pressed locations:
Williamsburg (166 N 7th Street, Brooklyn, New York 11211)
Park Ave (337 Park Ave South, New York, New York 10010)
Union Square (7 E 14th Street, New York, New York 10003)
Columbia (2857 Broadway, New York, New York 10025)
If you do, you can redeem your free bundle, while supplies last. Now you can strut down Fifth Avenue with beautiful healthy skin, and a drink that will leave you feeling refreshed. Just don't forget your mask!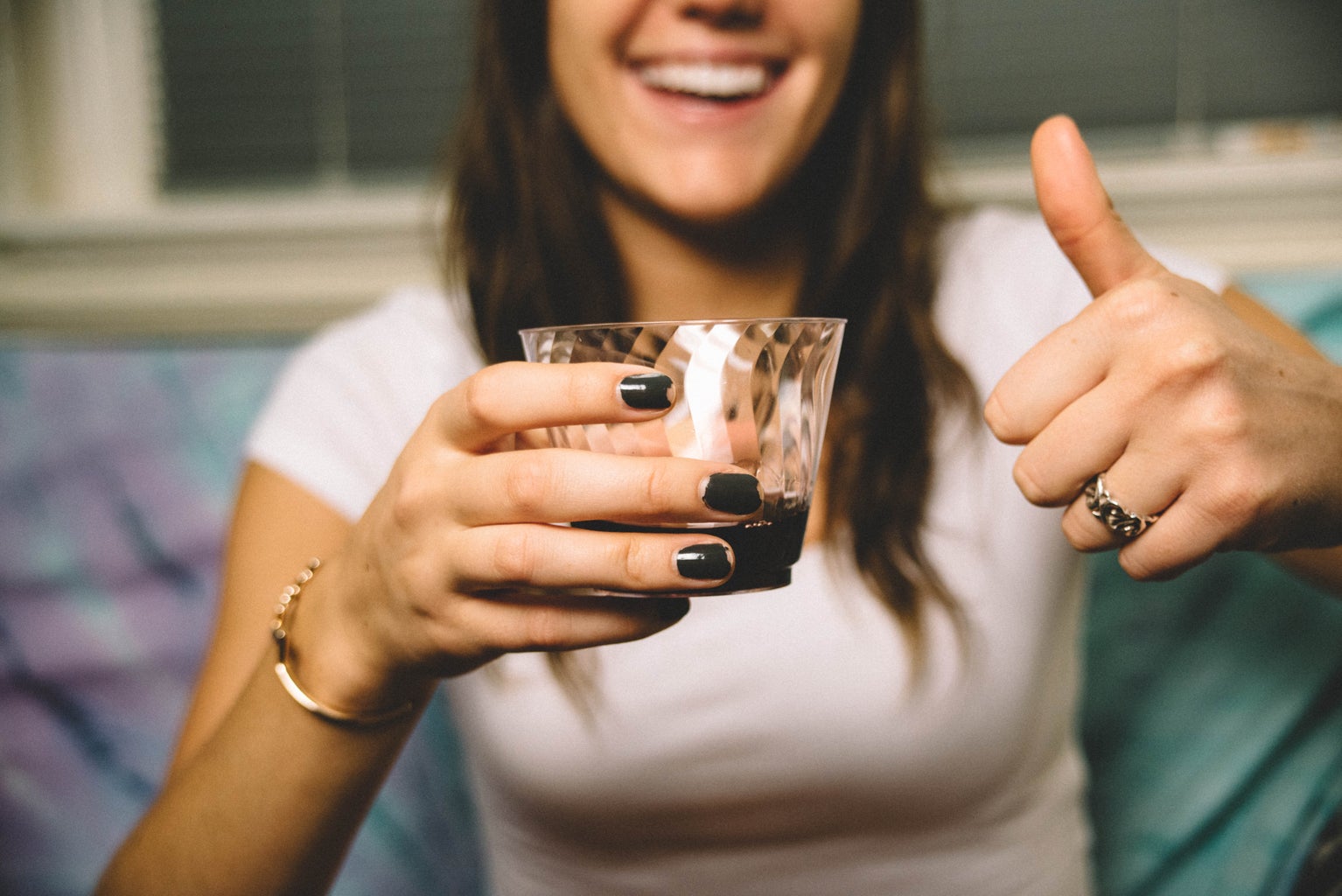 This is going to be me, drinking my free Greens 3 juice.
Don't look so disappointed, non-NYC residents! True, you can't score this free bundle, but there's still a pretty sweet deal available for you: between July 21 and July 28, you can get $3 off the Micro-Sculpting Cream with the code VITAMINB3. And you, too, can make your own Greens 3 Juice by combining Apple, Cucumber, Celery, Lemon, Spinach, Ginger, Kale and Parsley, for a green juice that will keep you feeling great for the entire day. 100 percent juice, it'll make eating your fruits and veggies a thing of the past.