Galentine's Day has snuck up quickly, but trust me when I say there's still time to throw a dreamy Pinterest-esque party. Yes, the holiday technically falls on February 13, but as far as I'm concerned, we can celebrate it whenever we want—Galentine's szn forever. I mean, is there ever a bad time for boozy brunch with your best friends? Nope. I hosted my annual party on February 8, and here are seven ideas you should definitely steal from me.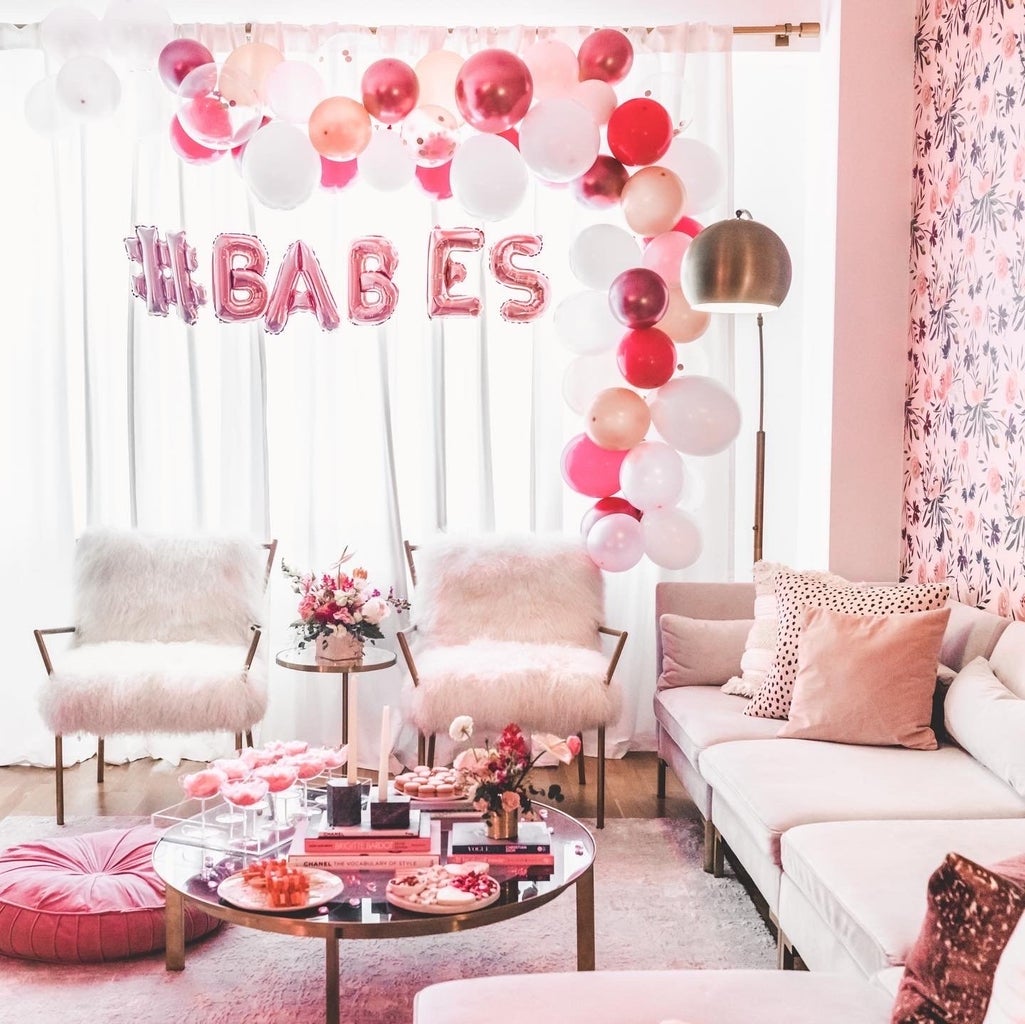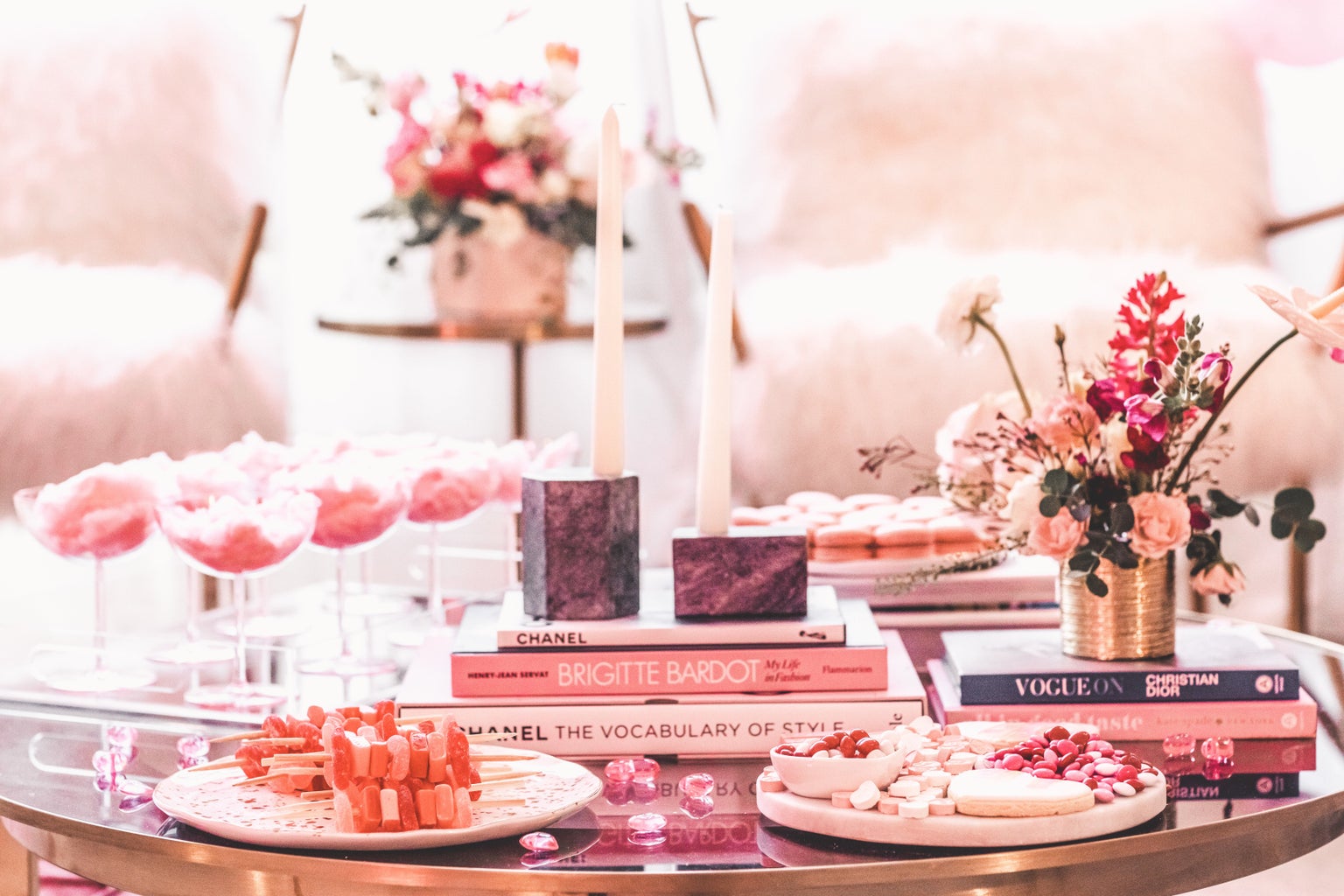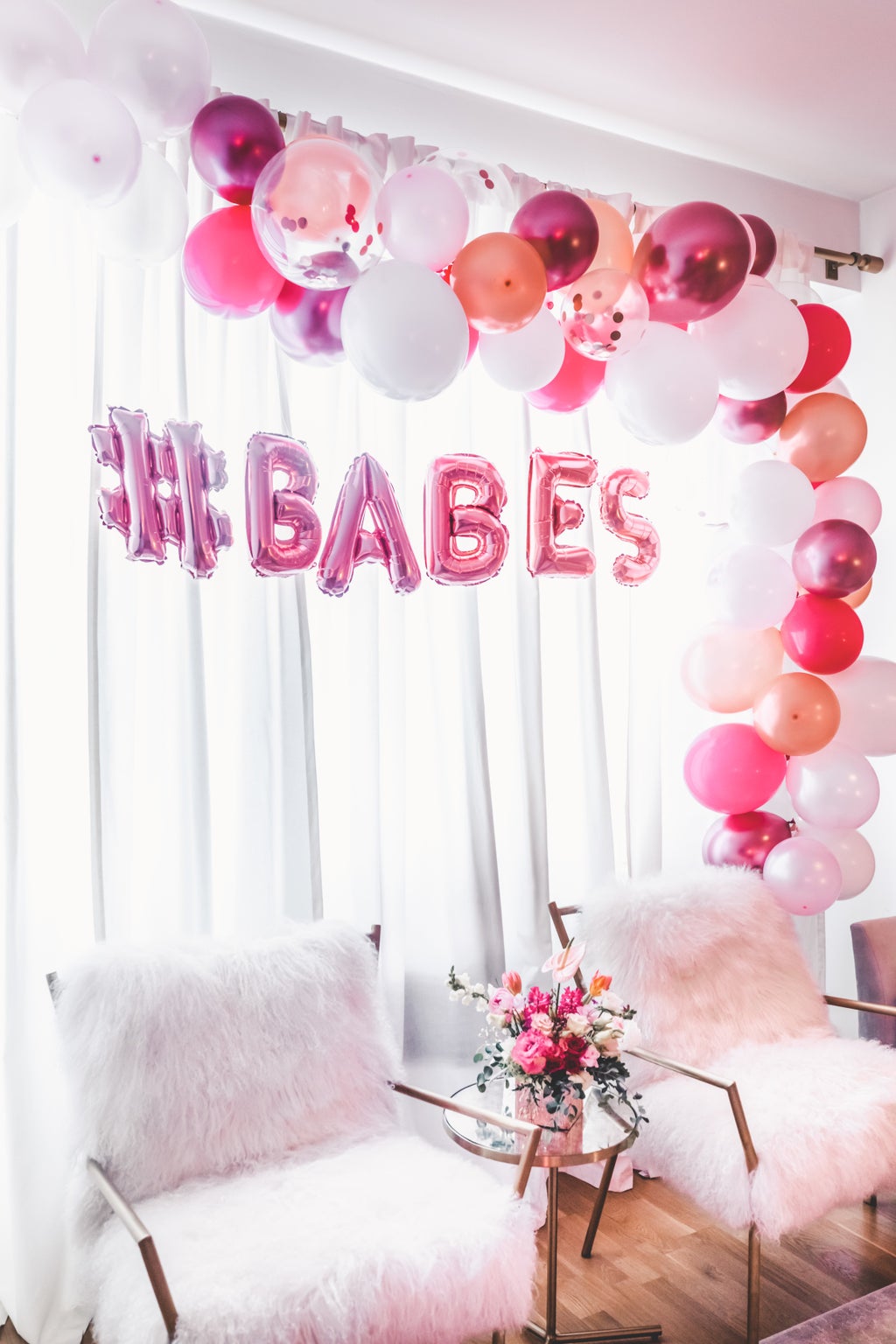 Candy charcuterie board 
As much as I love a good cheese board, a dessert charcuterie board might be even better. And, since any grocery store you step foot in will have an abudance of heart-shaped everything, you can make this in ten minutes, easy.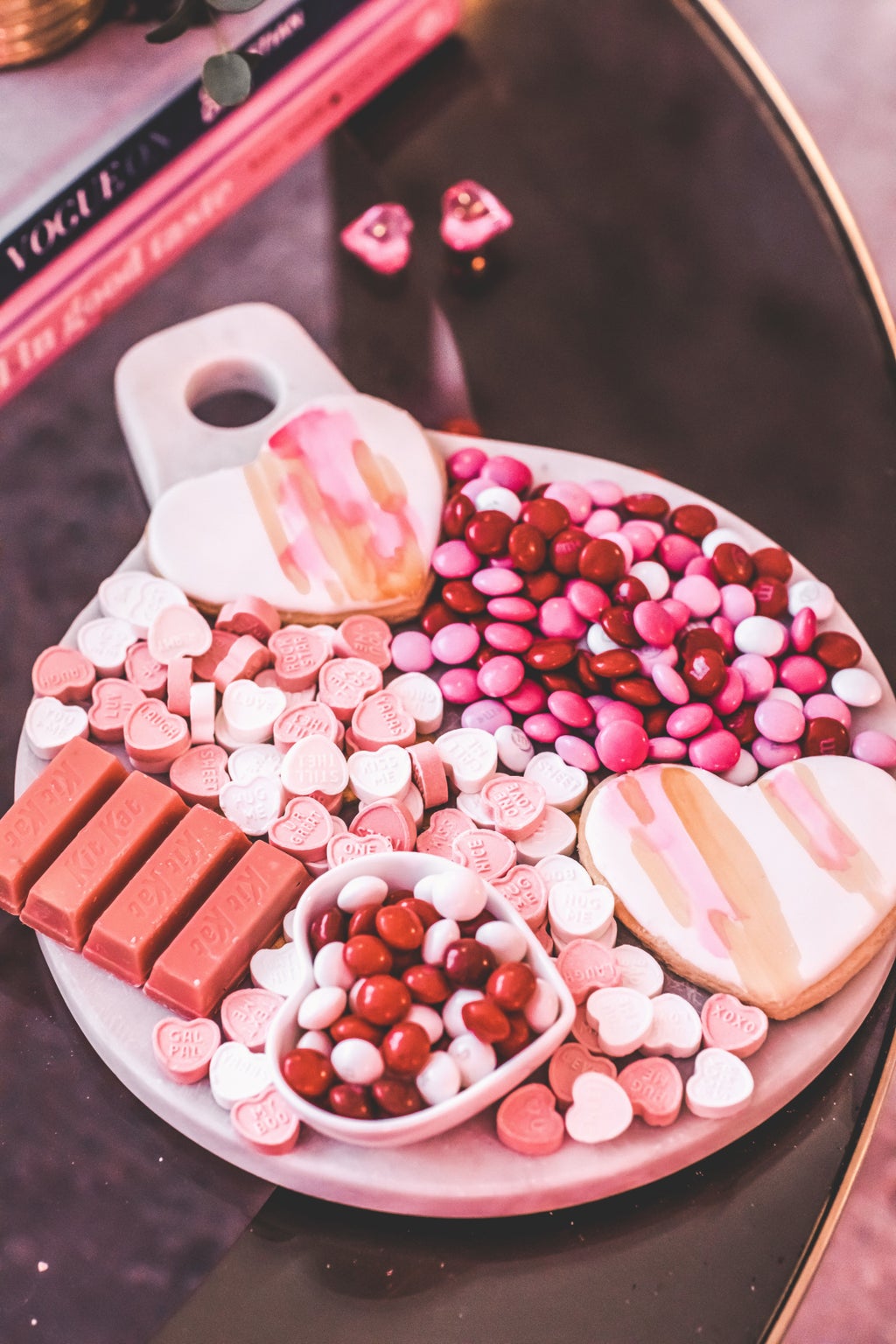 And don't forget pink and red Starburst skewers.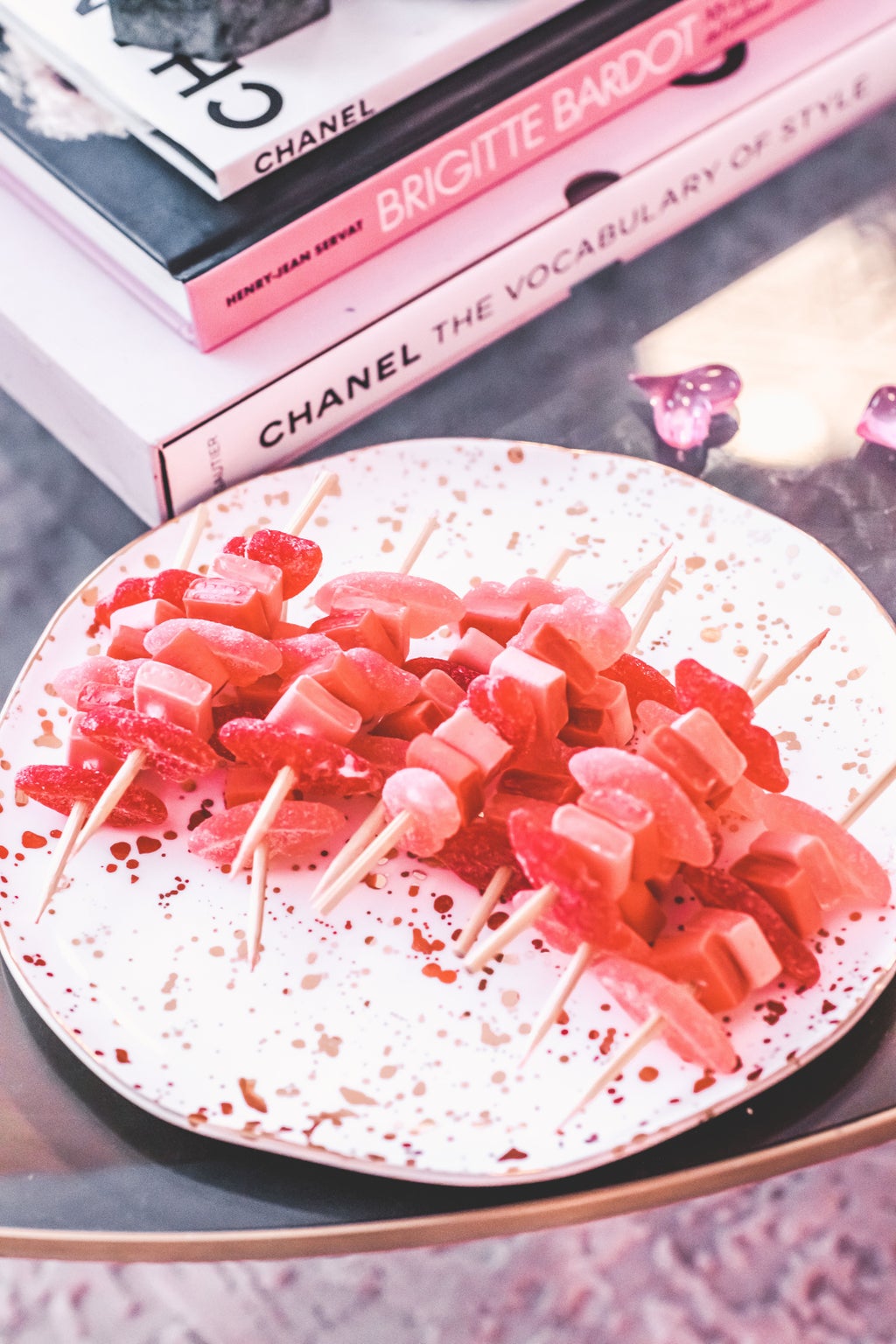 A balloon heart wall
All you need is a vision and some tape to bring together a fun balloon moment. I went for garland over my chairs (with help from a local vendor in my town), and an easier option, a balloon heart wall.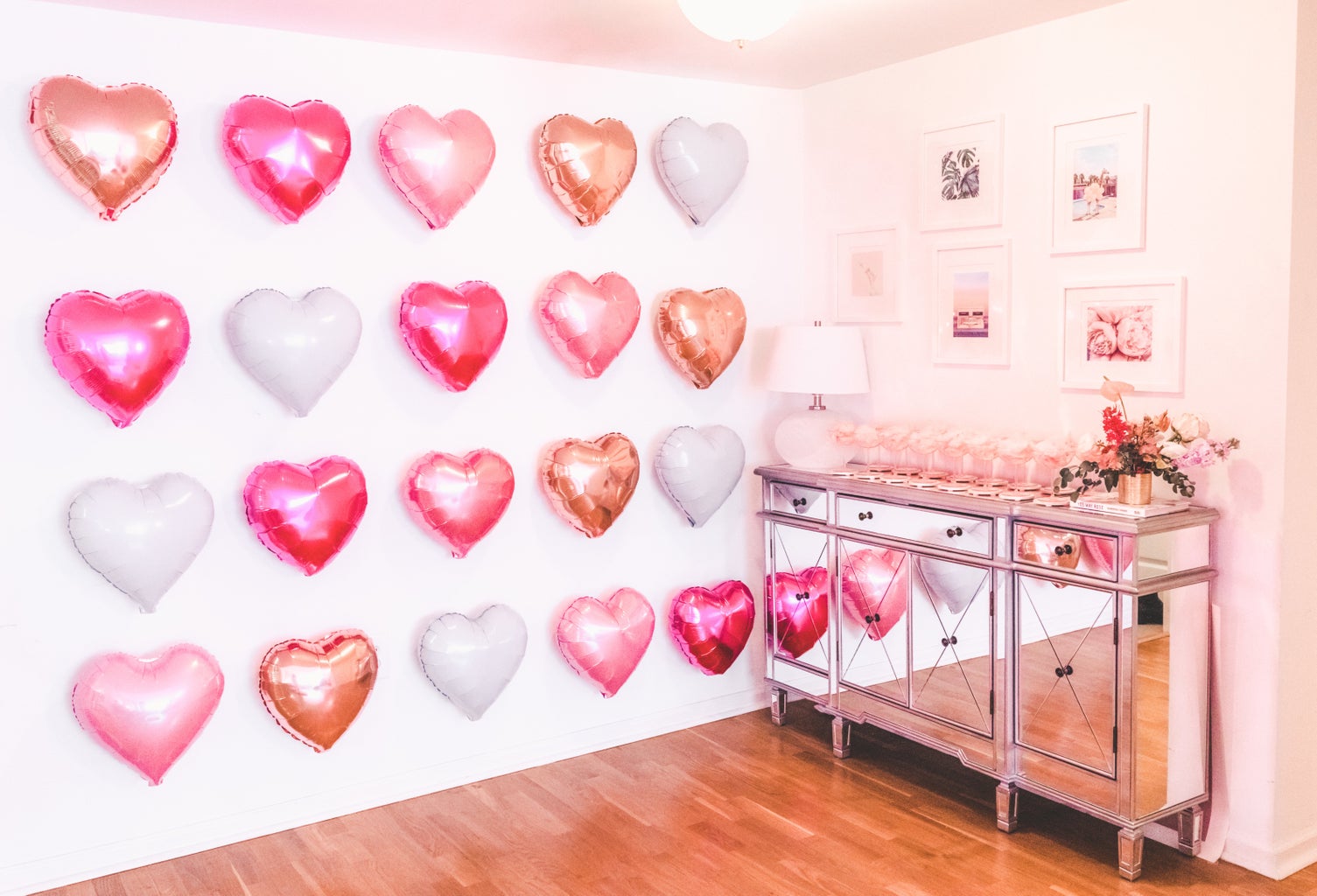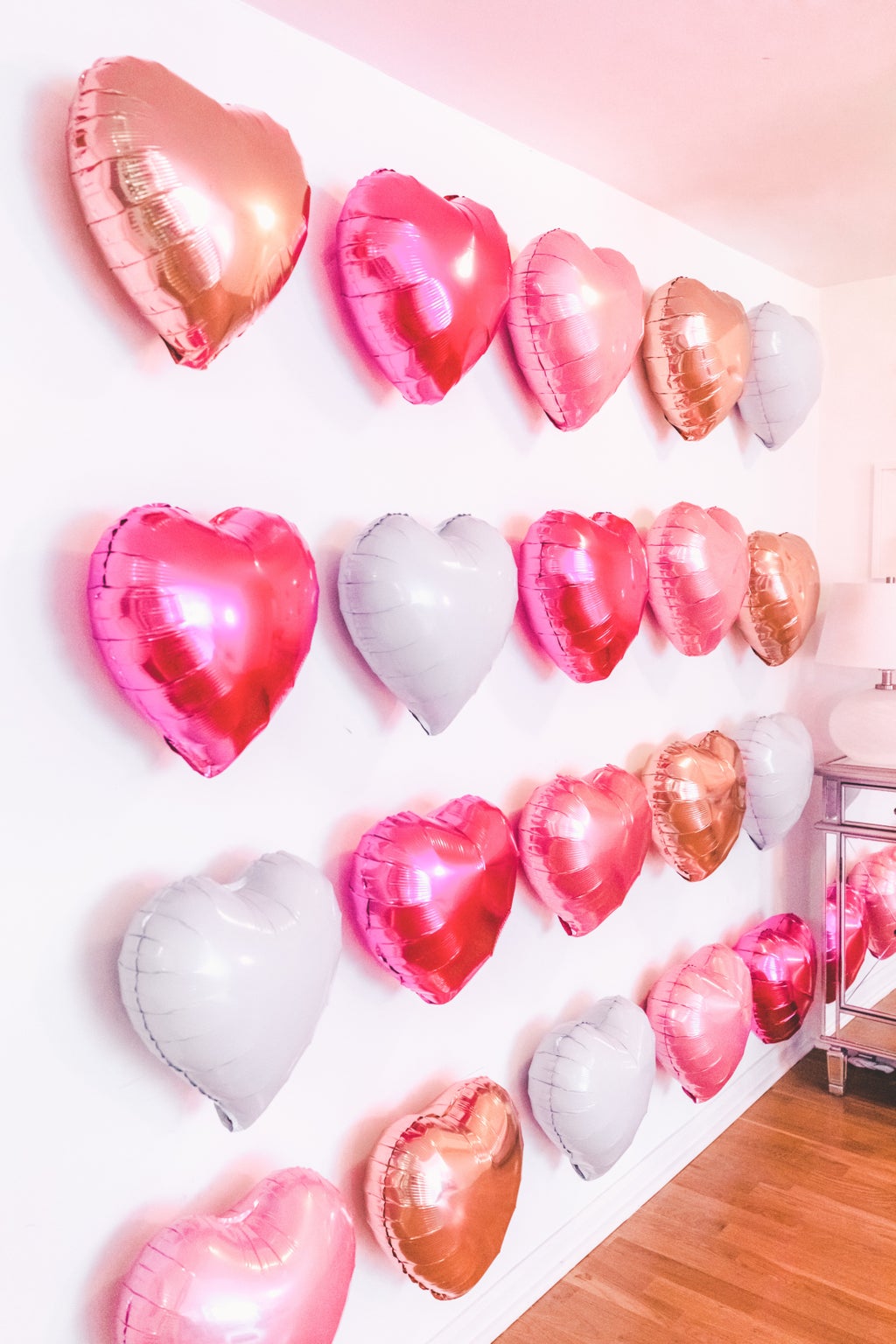 ​Pink cotton candy cocktails 
I ordered these pink coupe glasses off of Amazon (four for $4 with Prime next-day delivery), and filled them with a pouf of cotton candy. When my friends arrived, I topped the glasses off with La Mara proseccco and served—it looked super fancy, but is actually the easiest, with only two ingredients.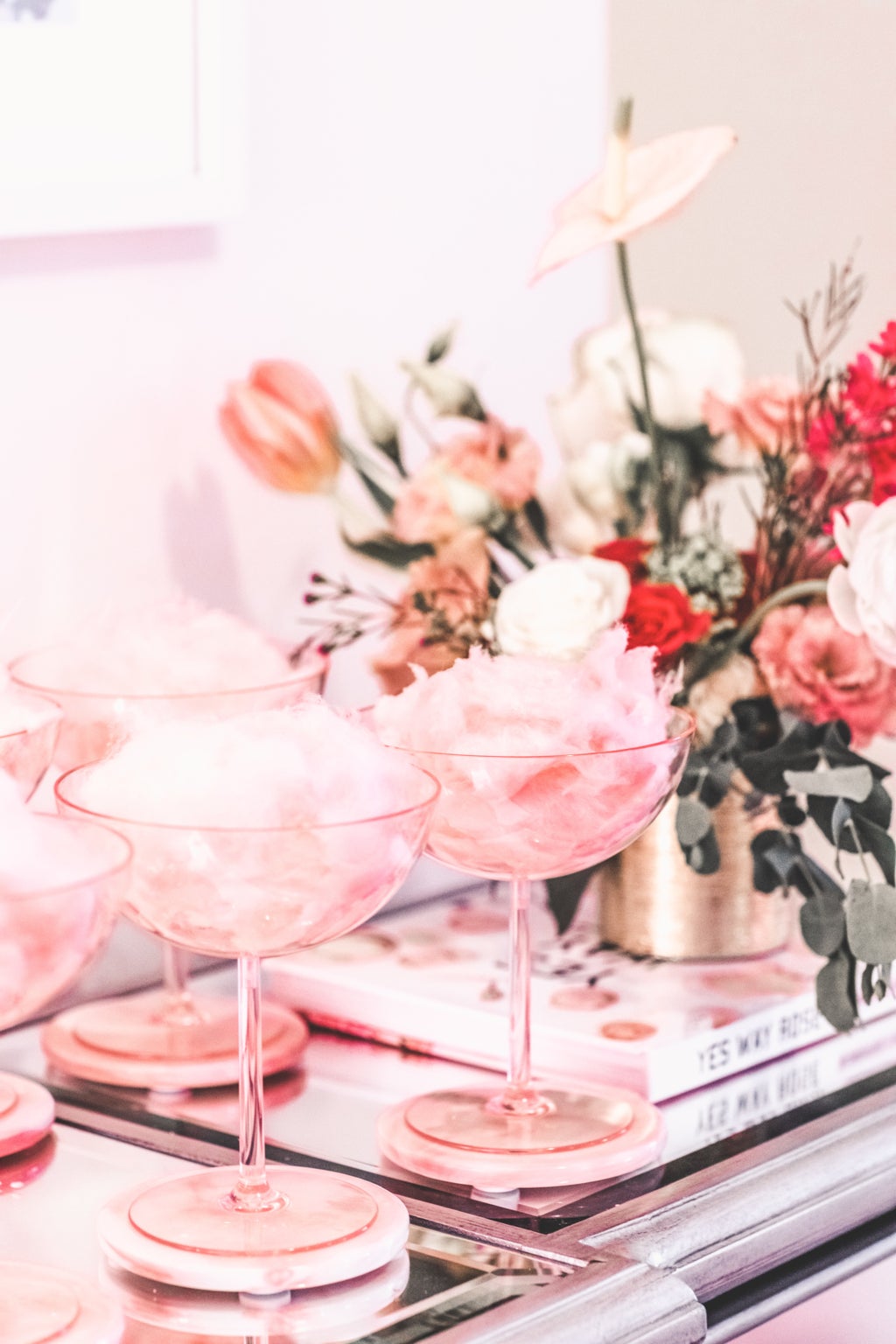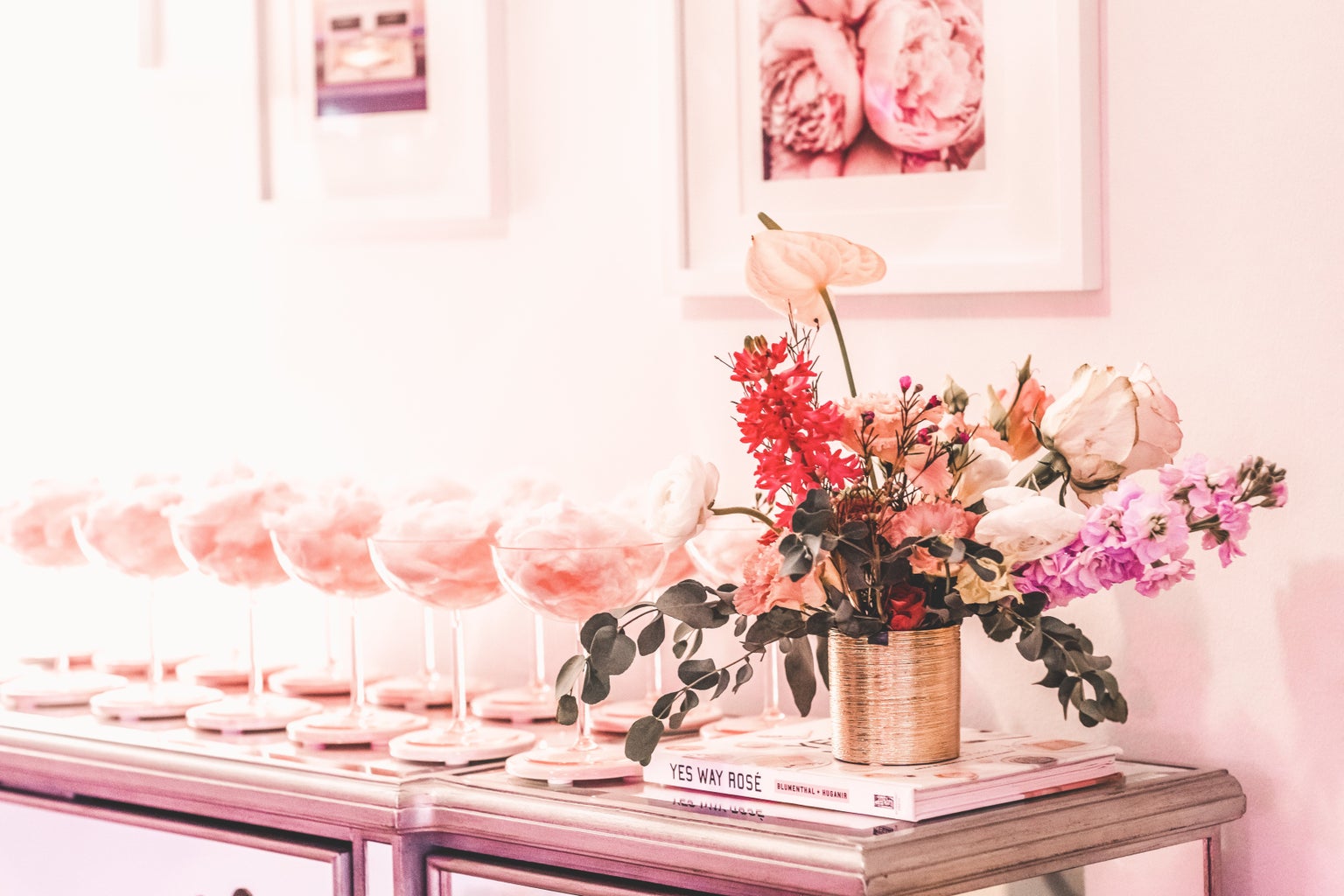 Do enjoy this dreamy video of what it looks like when you pour in the prosecco: 
Boozy juice packs
Adult juice packs, anyone? I served Galentine's Juice—equal parts pink lemonade and vodka, plus a splash of 7UP—in boozy pouches with a "babe" crazy straw, both of which I got on Etsy from The Dirty Bar Cart.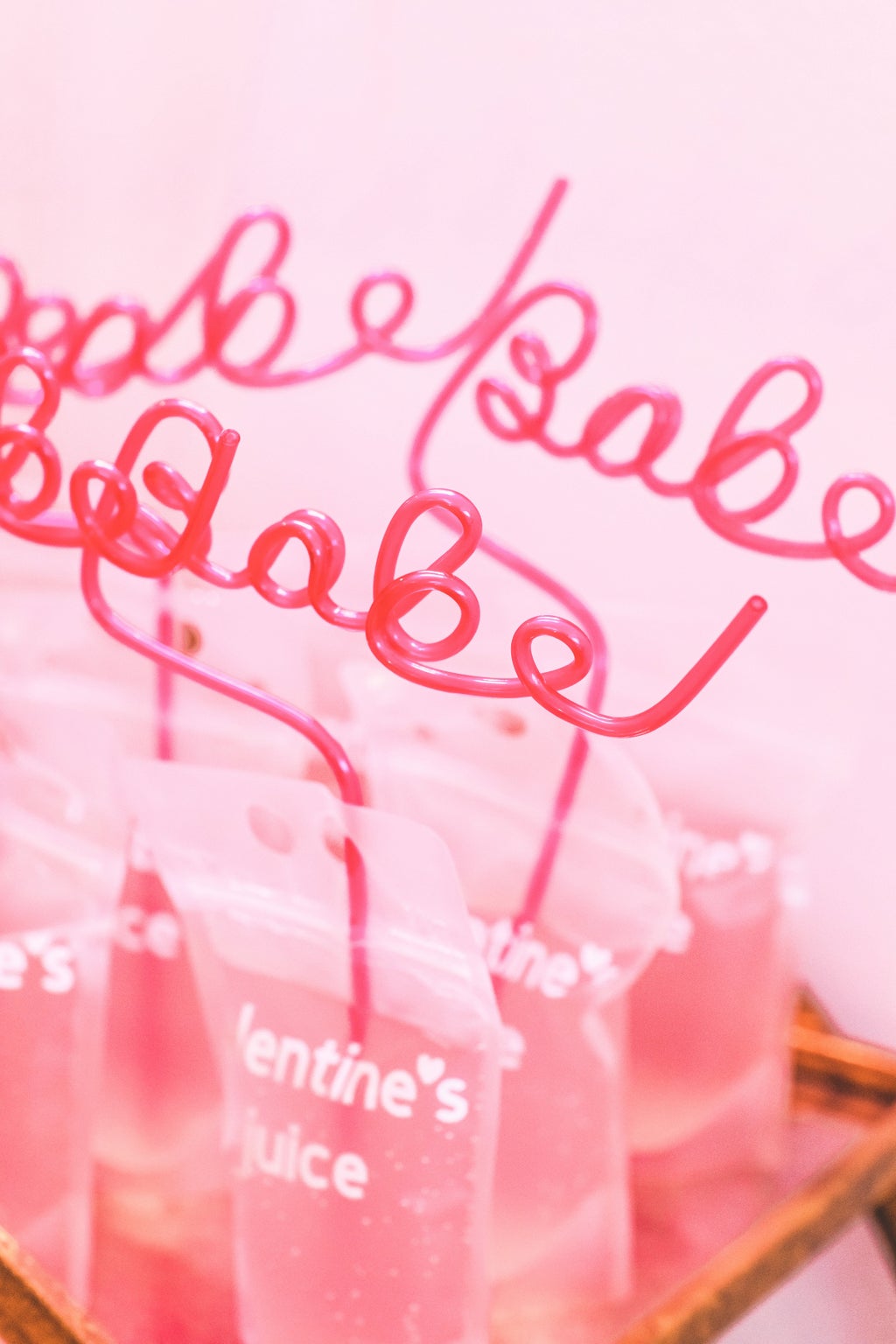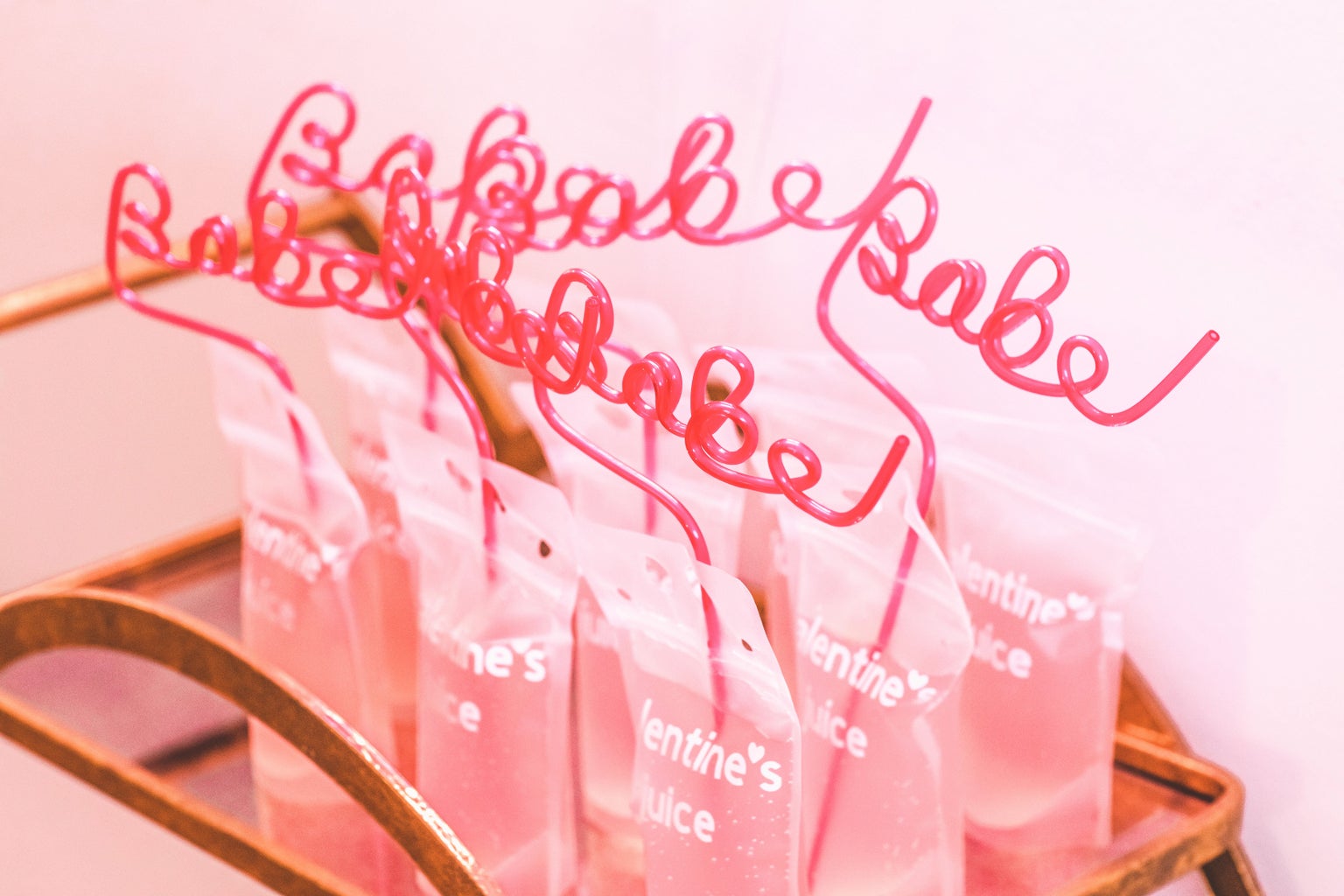 Tie-dye wine totes
To send my friends off with a little something, I ordered these tie dye wine totes from local shop BFFS & BABES (which you can shop here) and filled them with mini bottles of La Marca Prosecco. If you're throwing a last-minute party, you can always DIY a similar concept.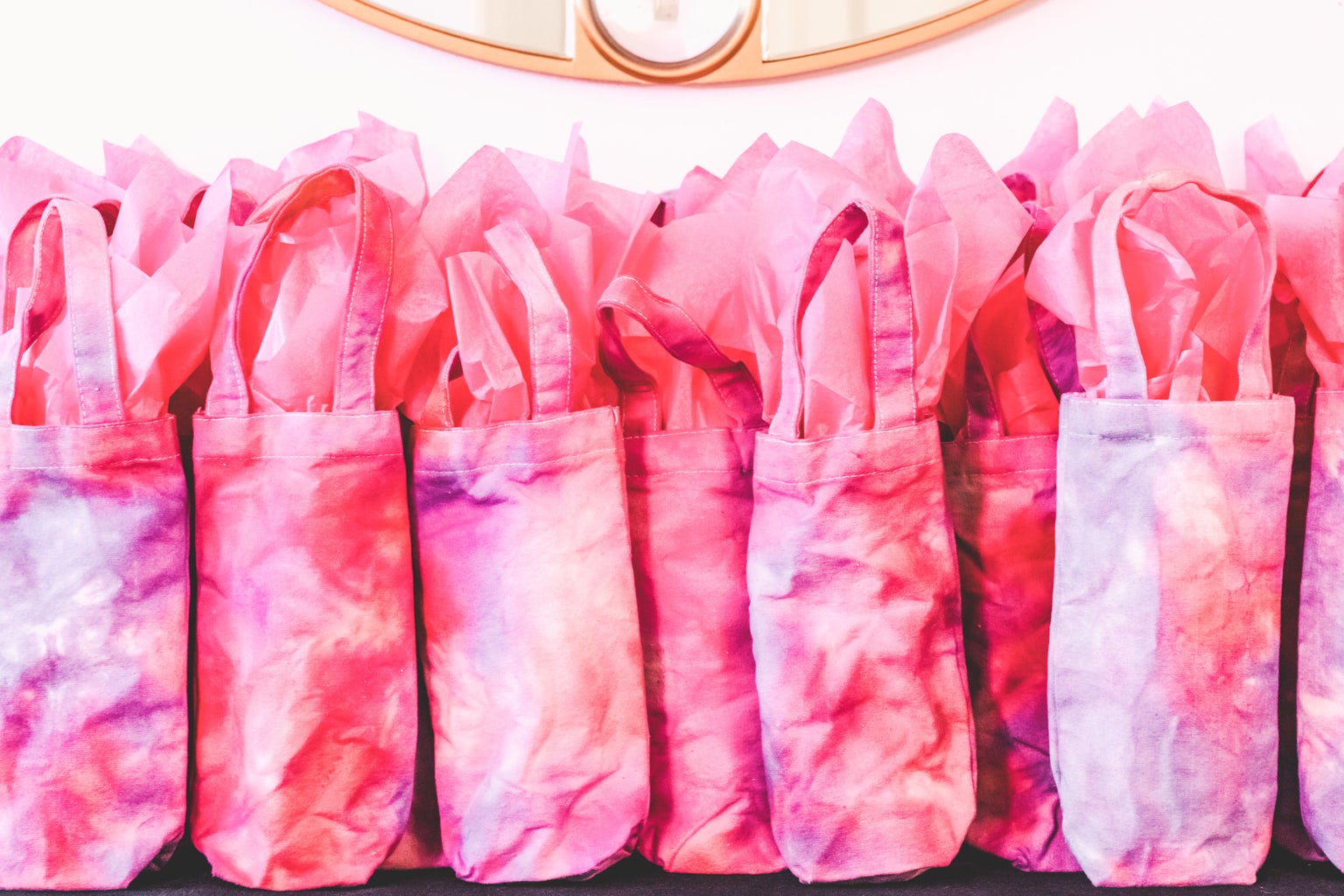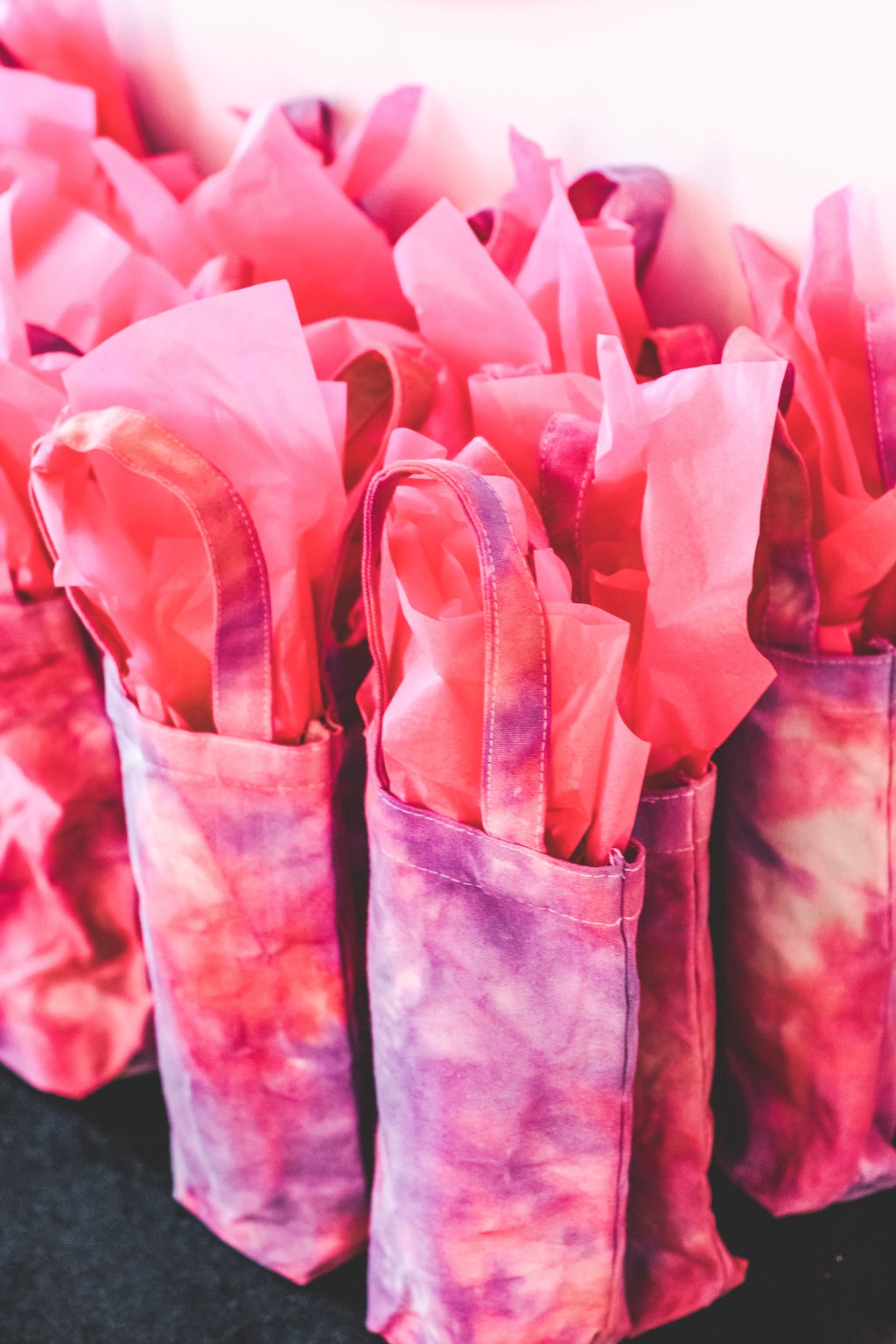 A bath bomb gumball machine
Yes, you read that right. I ordered a gumball machine off of Amazon, and spray painted it pink. Then, I found someone on Etsy who would make me bath bombs the size of a gumball to fill it up. If I'm remembered for one thing, please let it be this.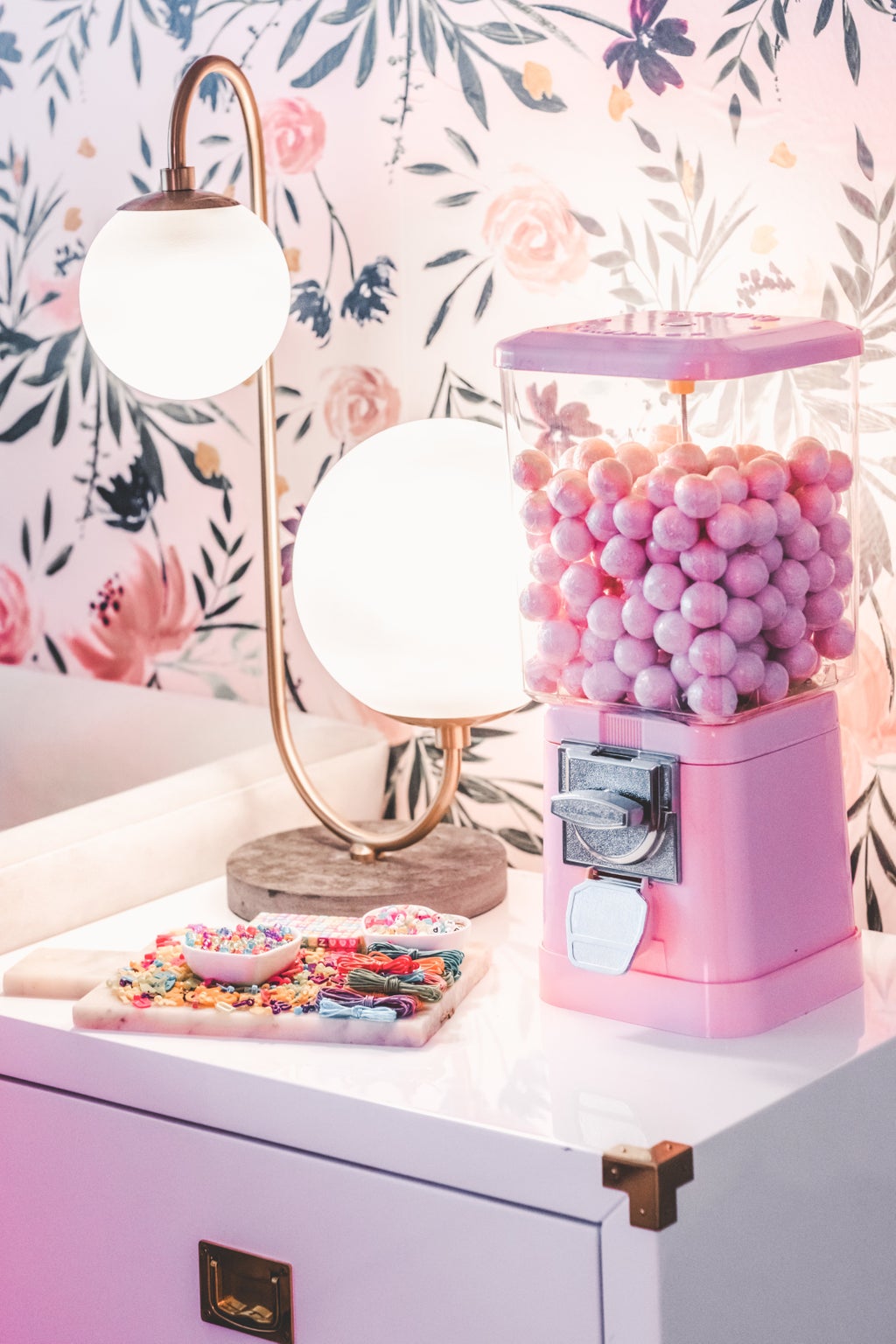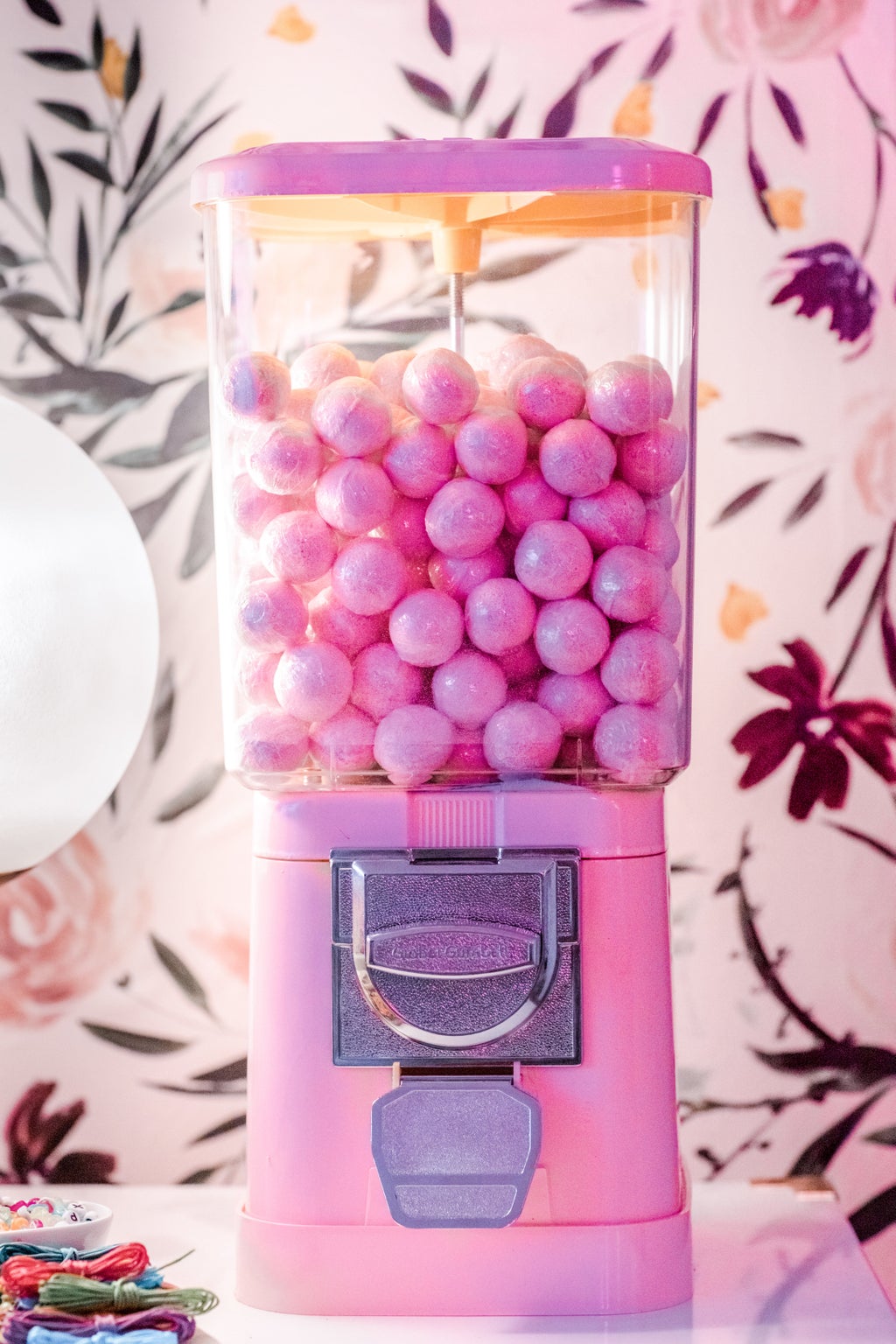 A friendship bracelet chaircuterie board 
Since the 90s are certainly back and nostalgia is real, I set up a chaircuterie board for us to make friendship bracelets.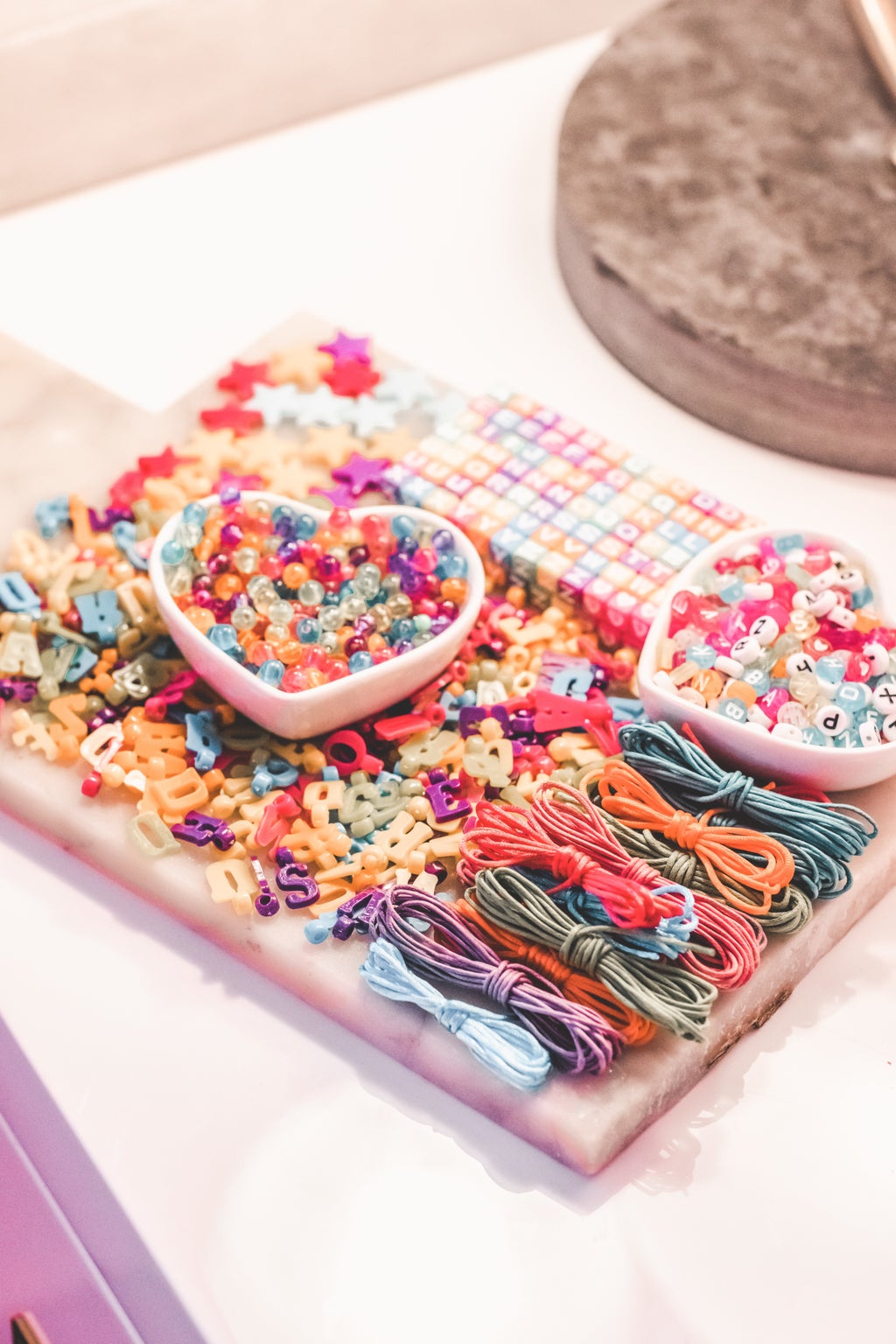 Scroll for more photos and the only inspo you need to throw your own Galentine's Day party.