Spring means cleaning out your closet, warmer weather, and best of all, limited-edition food and drinks from your favorite companies! You've tried the new Starbucks menu items, now it's time for something a little more unique. Personally, I have always been a ranch lover. Although, I never expected that there would be a ranch ice cream, especially one by the ranch industry leader — Hidden Valley themselves. I'm so interested in how this will taste, which the brand says features savory herbs and creamy buttermilk with a dash of sweetness. I feel like it has to be good if they are releasing it to celebrate National Ranch Day on March 10th. 
Hidden Valley has partnered with Van Leeuwen Ice Cream to bring the idea of ranch ice cream to life! Van Leeuwen is known for its made-from-scratch dairy and vegan ice cream. The unique ice cream is said to go best with your favorite salty snacks. 
But don't just take it from me, take it from the experts: "We know that Hidden Valley Ranch goes with just about everything — pizza, carrots, French fries — but ice cream is a first for us," says Rachel Garrison, Associate Director at Hidden Valley Ranch. "We are so excited to partner with Van Leeuwen, the expert in limited-edition, premium flavors, to bring together this creamy mix of savory and sweet. Insider tip? Top your scoops with crushed pretzels or potato chips for a perfect salty crunch."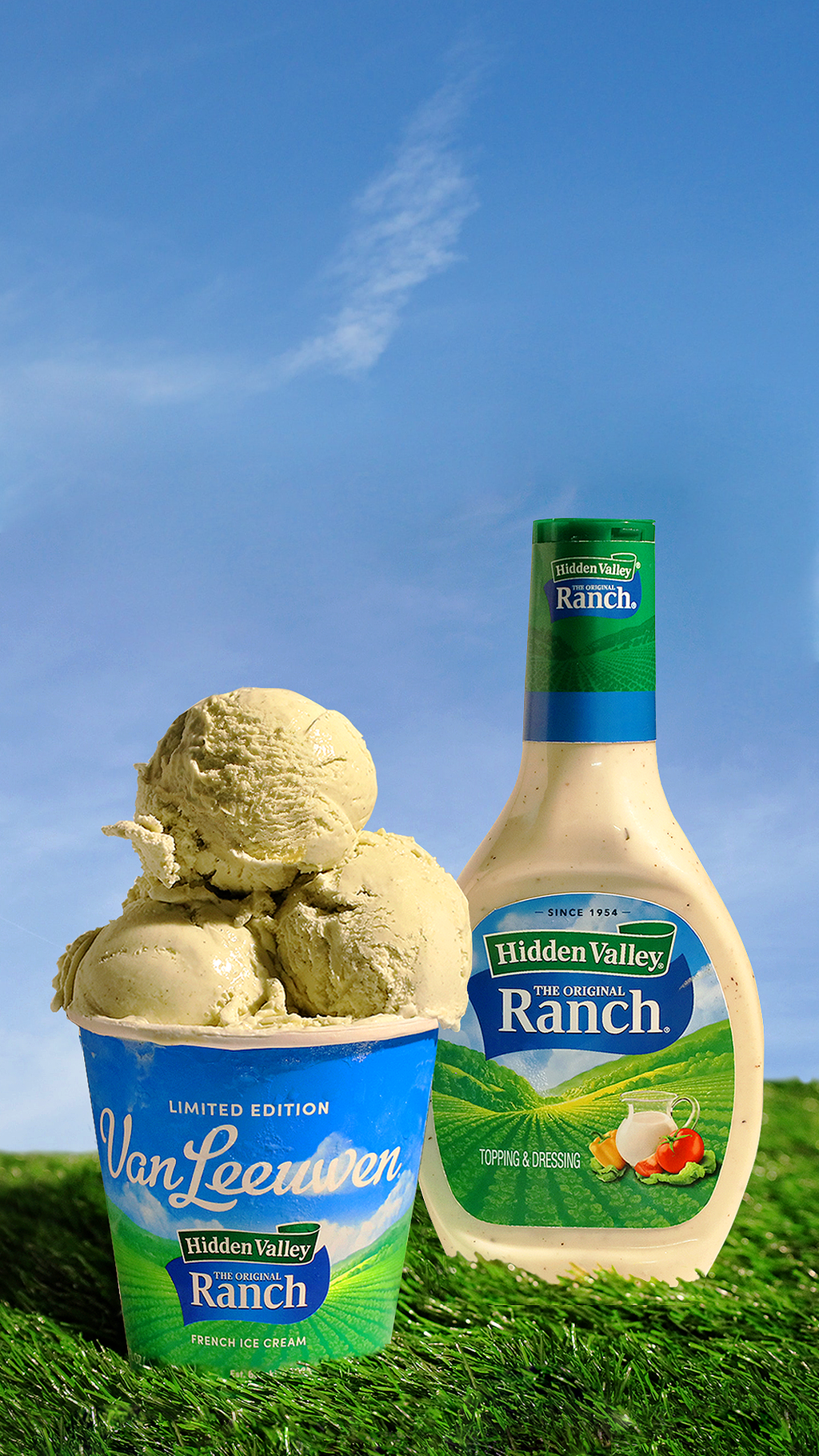 If you're like me and trying to get your hands on this exclusive, limited-time ice cream, it will be available at 3,500 Walmart stores nationwide starting on March 20 for the low price of $4.98. Van Leeuwen Ice Cream is offering six additional spring flavors including Sweet Maple Cornbread, Blood Orange Chocolate Chip, Carrot Cake, Strawberry Shortcake, Honey Graham Cracker and Limoncello Cake. 
"We're so excited to debut this new series of flavors and unveil what is possibly our most surprising ice cream yet: Hidden Valley Ranch," said Ben Van Leeuwen, co-founder and CEO of Van Leeuwen Ice Cream. "We have done some creative collaborations and can't wait for Walmart shoppers to try this new and exciting flavor along with our other Spring specials."
All of Van Leeuwen's Spring flavors will only be available from March 20 through May 28, so you better run to your nearest participating Walmart! I would go as close to March 20 as possible if you're serious about securing a container of Hidden Valley Ranch. I know I'll be lining up in the early morning to make sure they don't run out of supplies before I get a taste.