There are a lot of things that make up who I am. I'm a singer, actor, and writer. I'm a daughter, a classmate, and a best friend. I'm the girl who cries at SPCA commercials, finds grocery shopping oddly relaxing, and would rather read a romance novel than go out clubbing. I am also Black, Hispanic, and white. 
While this is not the first thing that comes to mind when I think about who I am, I'm aware that it might be the first thing that comes to mind for others. While every mixed person has their trials and tribulations with fitting in and becoming the persona each side of their family expects at Sunday night dinner, I had a unique experience because I grew up mixed in an adoptive white family. Let me make one thing very clear: I am proud to be mixed, I'm even prouder to be adopted, and I wouldn't have it any other way. (Mum and Dad, I know you're reading this… I love you!)
Growing up, my parents would tell me The Baby Come Home story every night before bed so I grew up knowing that I was adopted and that it was something to celebrate. I mean, it's not like they could lie about it — there aren't many physical similarities between us. One would think that I would feel different from my family because of my skin color, but I was oblivious to differences in physical appearance. The only difference I noticed was that everyone in my family played a musical instrument and I didn't, so that is how I ended up studying violin at three, piano at five and pursuing a music theater degree in college. In my eyes, I was exactly like the rest of my family now.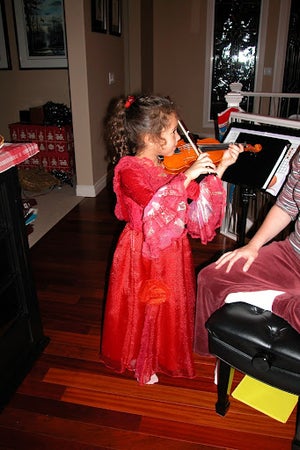 My parents had done everything they could to show me where I came from and make me feel one with my culture, despite being told by someone at the adoption agency that a white family wasn't capable of raising a non-white child. From going to Caribbean and Latin festivals, to getting my hair braided, to having Caribbean-themed parties where my parents blew up huge inflatable palm trees, cooked traditional Jamaican cuisine, and taught me about the parts of my culture I wasn't surrounded by everyday, I grew up knowing more about my culture than the rest of my classmates knew about theirs. Sure, I dealt with the odd inappropriate comment about my appearance from classmates, but I was so secure with who I was as a person that if someone had an issue, that was on them. 
Like I said above, I chose to get a degree in musical theater, and unlike most traditional college application processes, you not only have to be accepted academically but also must go through a rigorous audition process. I got some pretty interesting feedback during this time. I was told by a faculty member that I would only be successful if I sang "white girl songs," and I was also questioned on my ethnicity during a dance audition to "make sure my thighs were an ethnic thing and not another problem." I had never hated my curves, curls, or complexion before, yet when I looked in the mirror, I started to wish that I saw a different reflection. The joy I once had for the places deeply rooted in my soul felt like a burden rather than something to be proud of. 
Moving to college, I was excited to be in a more diverse community and go to school with an abundance of people that looked like me rather than being a lone island. Being from Canada and about to move to the United States, my parents sat me down and told me that I would need to be extra careful, to take caution of the speed limit to avoid being pulled over. While they loved that I was a spitfire that wasn't afraid to speak her mind, many people in the United States own guns, so I also needed to be extra careful who was on the receiving end of a Bryanna TedTalk. 
What was impossible to equip me with, however, was the baggage many BIPOC Americans carry. Many of their grandparents were part of the civil rights movement in the 1960s, and racism is still so ingrained in everyday life. That is not something I ever had to experience growing up in Canada — while I had always been different, I grew up exactly the same as my two white best friends did.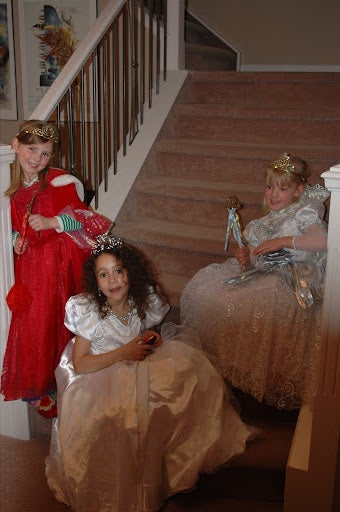 I felt the most out of place in June 2020, with the resurgence of the Black Lives Matter movement. I was caught in a tug of war between new acquaintances of Black descent from the college that I was attending who were willing to accept me if I joined them in rejecting all that was white, and Caucasian friends, old and new, that conveniently now saw the added benefits of avoiding cancel culture by including people of color within their circles. It was frustrating, and it made me feel like a pawn in a game that I didn't know the rules to. In Born A Crime by Trevor Noah, he describes this feeling as "no man's land." It's the perfect way to express that you somehow belong to everyone yet no one at all.
Now being in a much more diverse community, I've learned that the after-effects of segregation laws don't just affect our impressions of white people versus people of color. They have residual effects that separate light-skinned individuals from dark-skinned individuals, even if they share the same ethnicity. While I will never have the experience of someone darker, and recognize that I have privilege because I fit more into the white world, that shouldn't exclude me from celebrating my culture, nor make me feel guilty for being mixed and being a blend of many different cultures. If I am not Black enough, or white enough, or Hispanic enough, what culture do I get to celebrate? Am I just obliged to fall through the cracks, never seen? 
I disagree. I grew up to always be proud of who I was: I am a reflection of love being more powerful than hate, and I refuse to believe anything else.