There's nothing I love more on a cold winter day than snuggling up by a fire and turning on a good tv show—that is until I discovered Audible audiobooks. Audible has an endless selection of books that inspired popular TV shows and movies (and vice versa), and you'll get two free audio titles when you subscribe if you have a Prime Student Membership! Dive deeper into the worlds of your favorite series and films with these corresponding audiobooks. Plus, you'll give your eyes a break from staring at a screen all day.
So, grab a mug of hot chocolate and your coziest blanket and tune into one of our top 10 picks that inspired (or were inspired by) your favorite TV shows and movies!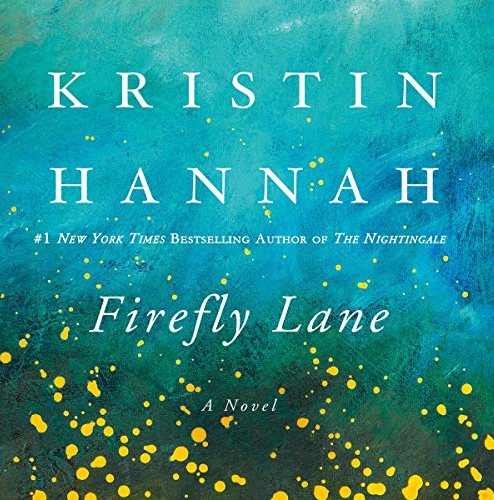 This story of the trials of friendship was a favorite of mine this year. My mom, sisters, and I flew through the series on Netflix. In the audiobook, you can follow Tully and Kate in even more detail as they navigate their relationships and lives spanning three decades.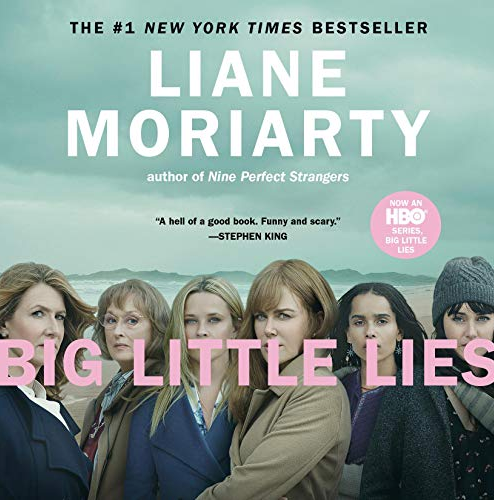 This Golden Globe and Emmy Award-winning series was a hit for a reason. Follow along as narrator Caroline Lee walks you through the scandal and mystery that comes with this nail-biting audiobook about murder, family, and lies.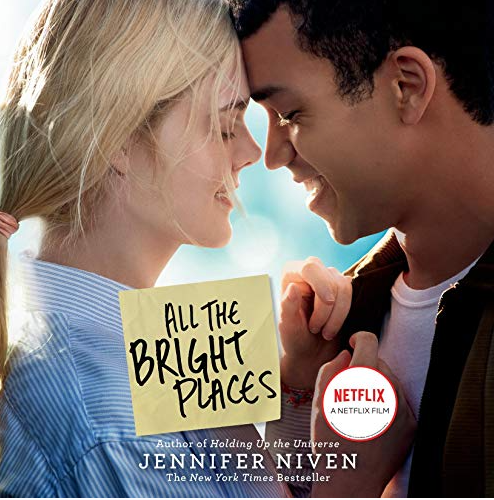 This movie tie-in edition of Jennifer Niven's bestseller is sure to give you a new outlook on life. Listen as Violet and Finch discover more about the world and themselves while they embark on a project to discover the "natural wonders" of their state.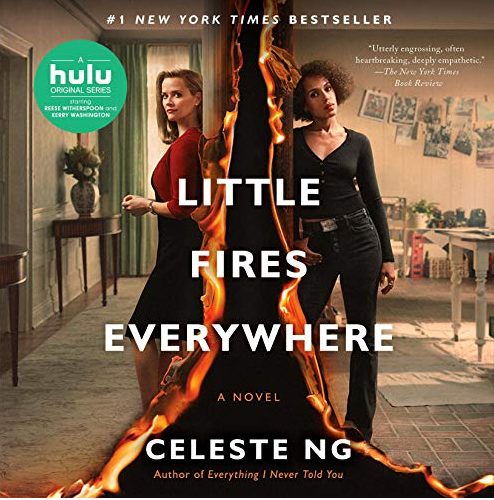 Loved watching Reese Witherspoon and Kerry Washington butt heads in Hulu's adaptation of Little Fires Everywhere? Add the book that inspired the hit show to your must-listen list! This riveting audiobook about the strength of motherhood and the danger of striving for perfection will keep you hooked from start to finish.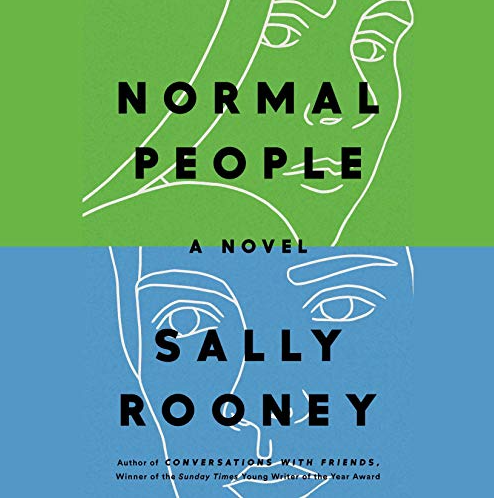 Now a Hulu original series, Sally Rooney's Normal People is a must-read. It follows friends Connell and Marianne as they navigate high school, college, and their magnetic pull towards each other (no matter where their lives take them). Put on a cozy, Marianne-inspired sweater, accessorize with a simple chain necklace like Connell, and prepare to fall head over heels for this story.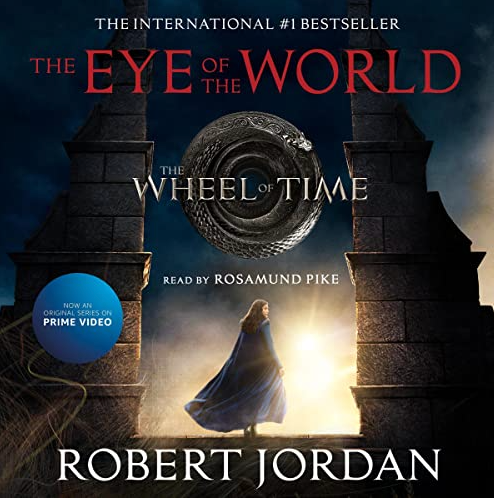 One of the most anticipated TV shows of the year, The Wheel of Time premiered on Prime Video in November 2021. If you've already binged the first five episodes and can't wait for the next release (we don't blame you!), why not listen to the book that started it all?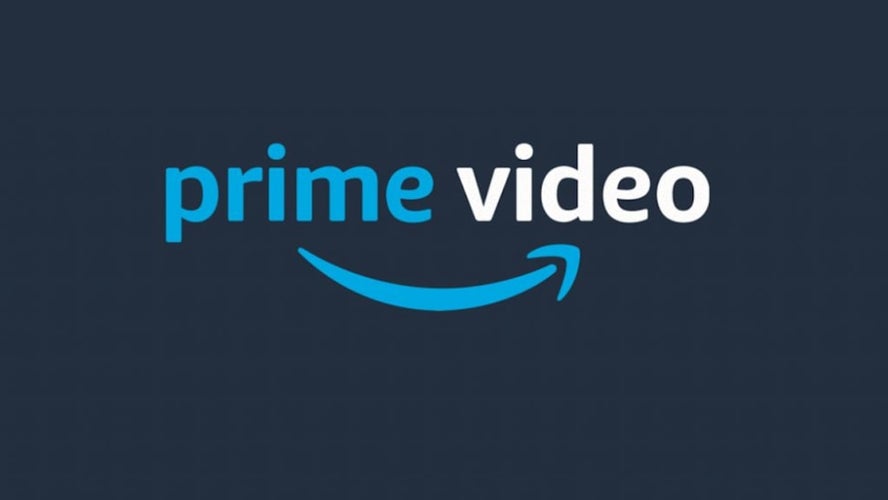 And for those times when you'd rather sit back and watch a show, you can catch up on your favorite shows (or discover new ones) on Prime Video when you sign up for a Prime Student Membership! You'll have access to hundreds of shows like The Boys, The Marvelous Mrs. Maisel, and more. Plus, if you have a Prime Student Membership, you can add Prime Video Channels for just $0.99 per month (normally $3.99 to $10.99 per month). With this add-on, you can tune into channels like SHOWTIME, Epix, Sundance Now, Lifetime Movie Club, and Acorn TV.
7. Dune by Frank Herbert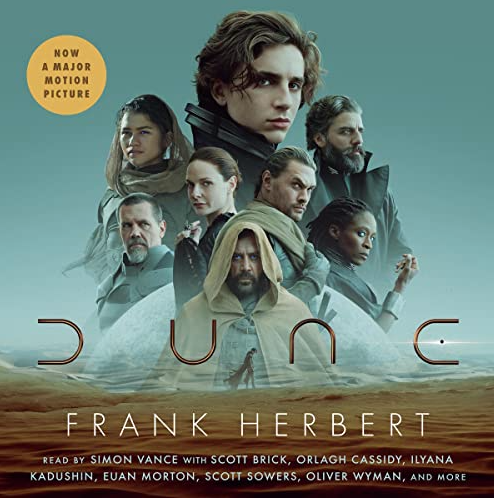 The 2021 film adaptation of Frank Herbert's Dune starring Timothée Chalamet, Jason Momoa, and Zendaya came out in October, but you're probably still hearing people rave about it months later. The novel, which won the first Nebula Award in 1966, is widely considered to be one of the greatest works of science fiction ever written. So, if you loved the movie, you should definitely add the book to your reading (or listening) list!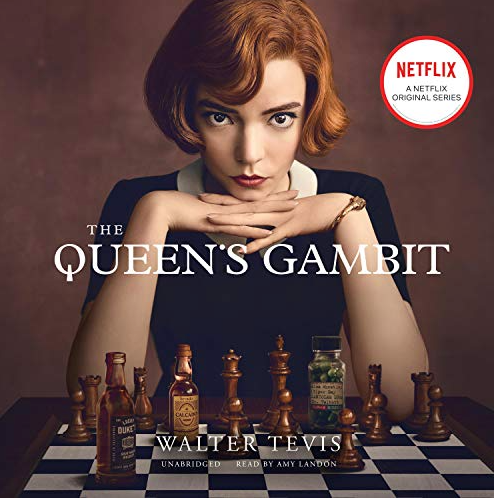 This gripping audiobook is just as enthralling as its Netflix series counterpart. The Queen's Gambit tells the tale of Beth Harmon, from her first game of chess to her drive to win the US Open Championship at just 16 years old. If you loved the show, you don't want to miss this audiobook—so put on your favorite Beth Harmon-inspired look (think: a comfy black turtleneck, a chic white beret, and your coziest coat), grab your chessboard, and dive in!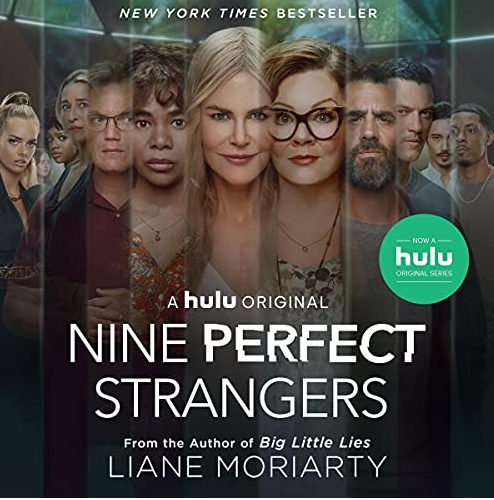 This Hulu series and New York Times bestseller comes from the same author as Big Little Lies, Liane Moriarty. Nine Perfect Strangers chronicles a 10-day excursion at a remote health resort where nine strangers uncover secrets about themselves and the (ahem, interesting) owner of the Tranquillum House.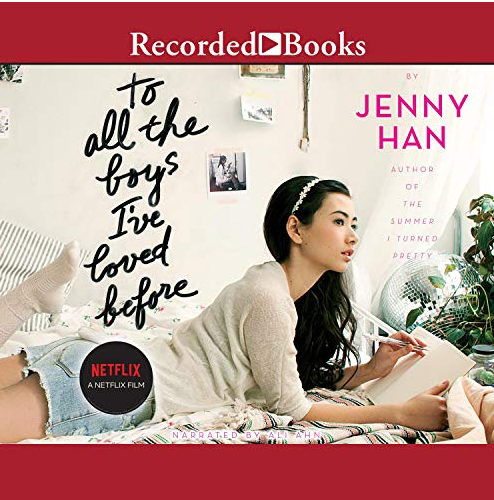 To All the Boys I've Loved Before tells the story of Lara Jean Covey, a 16-year-old girl whose secret love letters to crushes over the years (that she never intended for them to read) somehow get mailed to the objects of her affection. If you loved watching Lana Condor and Noah Centineo's on-screen chemistry in the Netflix movie adaptation, then you won't be able to get enough of this fun, lighthearted novel.
Audible Premium Plus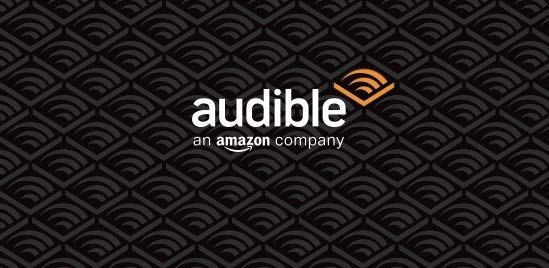 Ready to put down the TV remote and tune in to one of these top audiobooks? All you need is an Audible subscription, and you can have these titles and thousands more at your fingertips!
Unlimited audiobooks, exclusive releases, and celebrity narrators—you get all that and more with Audible! From now until the end of 2021, you can get Audible Premium Plus for just $5.95 per month for your first three months.
Happy listening!
As an Amazon Associate, Her Campus earns from qualifying purchases.