Chances are, you've got a long list of titles you're dying to dig into. But also like us, what are the chances you actually have time to sink your teeth into said titles? Between class, your social life, and that—oh so necessary—downtime on TikTok, there are simply not enough hours in the day.
But here's an idea: You can sneak in time for reading if you're not the one reading. That's where audiobooks from Amazon's Audible come in.
You can soak in those stories while you're on the go, even if you're busy driving. It's a win-win, really. Whether you're traveling with your family, your YA obsessed tween sister, your S.O who loves a great mystery, or you're going it alone and want something funny to keep you entertained, you'll finally have time to tackle those titles, plus your trip is guaranteed to fly by.
As if the multitasking element wasn't enough of a treat, there's something else to love about a good audiobook: They're often read by some seriously cool people. We're talking Hollywood actors and even former presidents.
But when you have access to so many great books, where do you even start? In prep for your road trip, consider these options. You'll find everything from new releases to perennially popular picks by beloved authors on Audible which is $5.95 for the first 3-months with Prime Student now through 12/31.
1. "The Handmaid's Tale" by Margaret Atwood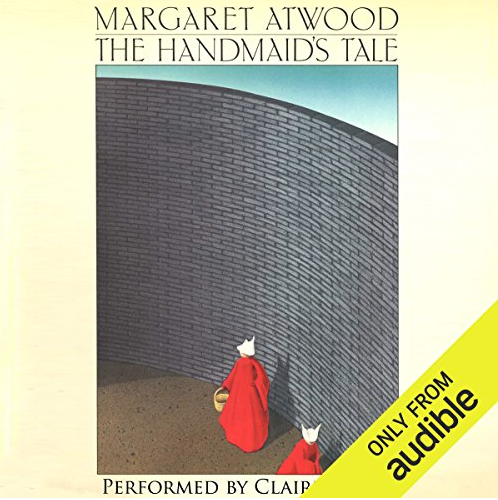 Even if you've already binged every episode of the award-winning TV show, you'll be transfixed by this rendition of Margaret Atwood's tale read by Claire Danes.

Amazon, $6
2. "One of Us Is Lying" by Karen M. McManus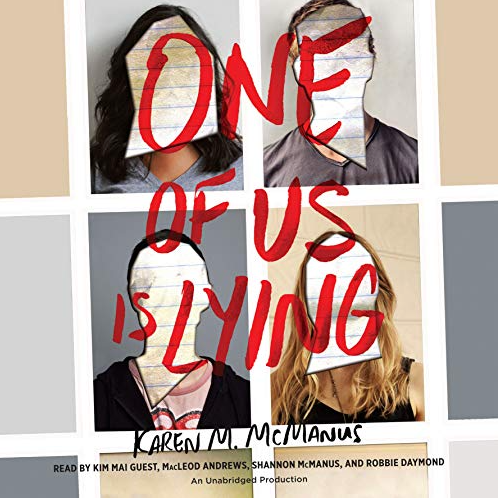 What happens when Pretty Little Liars and The Breakfast Club collide? You get this highly-devourable mystery. You'll be tempted, but don't skip straight to the end. You won't want to miss a single detail as you find out why only four of five strangers make it out of detention alive

Amazon, $6
3. "Detransition, Baby: A Novel" by Torrey Peters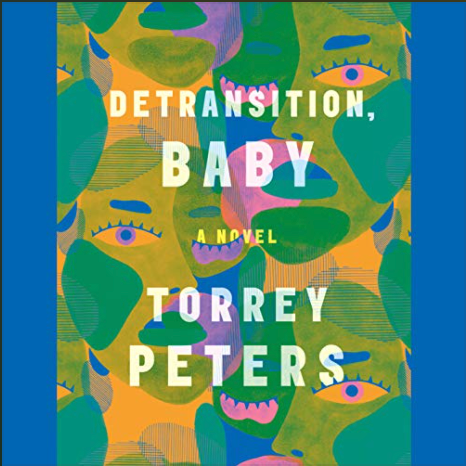 This highly-praised debut novel from Torrey Peters, which follows three transgender and cis women, explores how a series of relationships evolve when the unexpected happens: a pregnancy.

Amazon, $6
4. "The Party Crasher: A Novel" by Sophie Kinsella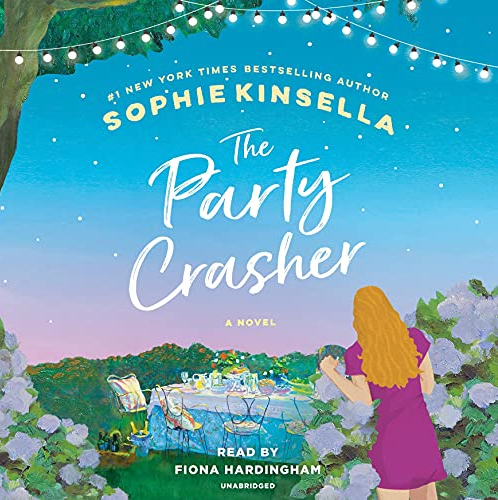 Looking for something fun and light-hearted? Try Sophie Kinsella's latest—a humorous and heartwarming novel about family that unfolds over the course of a seriously swanky party.

Amazon, $6
5. "No One Asked for This: Essays" by Cazzie David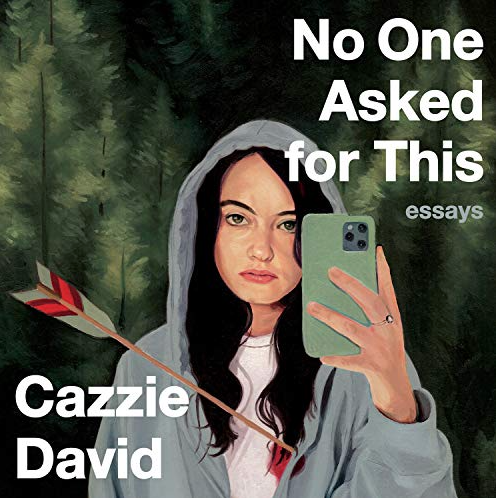 We all know what it's like to feel like our every move is on display on the internet. And in this blaringly honest book of essays, Cazzie David (daughter of Larry David!) explores the deep feelings of anxiety associated with living life under the microscope.
Amazon, $6
6. "The Love Hypothesis" by Ali Hazelwood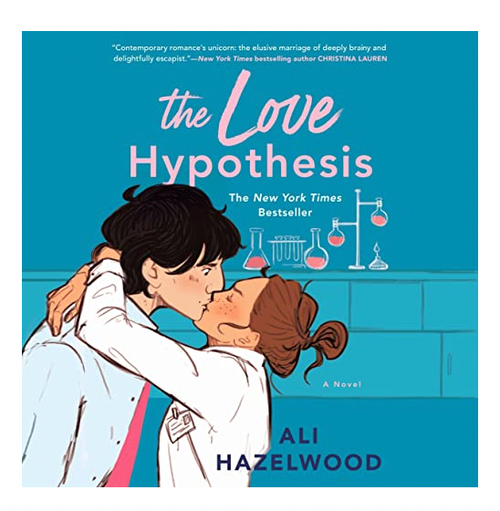 Follow a third-year Ph.D. candidate as a whirlwind romance throws all of her carefully crafted, scientifically-rooted, views on life to the wind. Will the laws of attraction take over? Or will it all blow up in her face?

Amazon, $6
7. "The Great Gatsby" by F. Scott Fitzgerald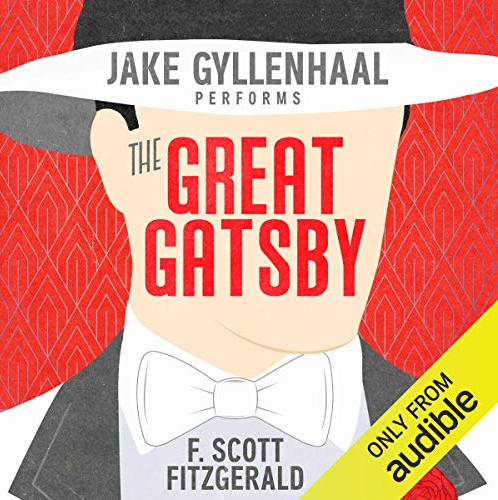 Jake Gyllenhaal narrates F. Scott Fitzgerald's classic American novel set in the roaring twenties. It's a performance you won't want to miss—no matter how many times you've already read the beloved book. And if Gatsby is your thing, check out Z: The Beginning of Everything, available on Prime Video.

Amazon, $6
8. "The Vanishing Half: A Novel" by Brit Bennett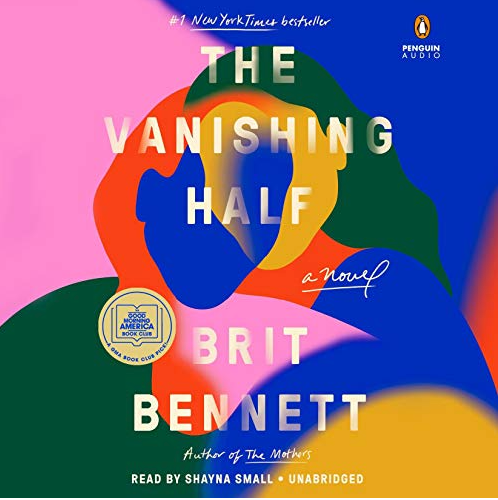 This novel, which has earned praise from countless magazines and even President Barack Obama, tells the story of twin sisters who were inseparable as children, but ultimately choose to live in two very different worlds—one Black and one White.

Amazon, $6
9. "The Boy from the Woods: Wilde" by Harlan Coben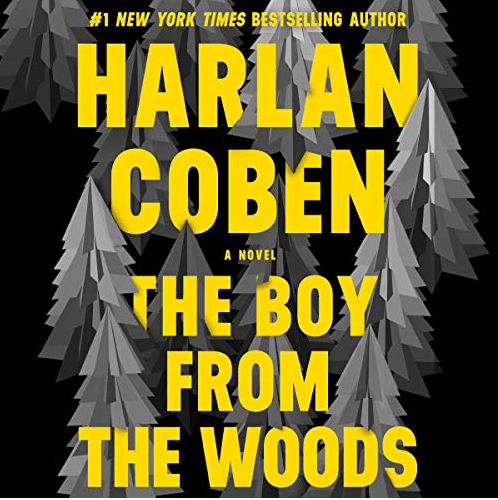 Love a good mystery? Let us introduce you to Harlan Coben. In this thriller, you'll follow a man with a mysterious past as he searches for a missing teenage girl. Ultimately, it's an examination of how problematic it is to rely on social media for facts.

Amazon, $6
10. "Red, White & Royal Blue: A Novel" by Casey McQuiston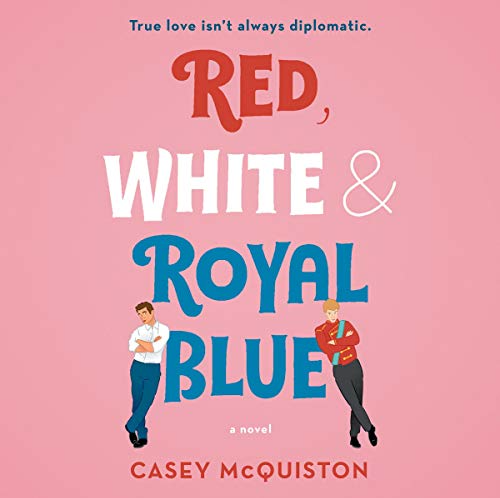 As the son of a president, Alex Claremont-Diaz is viewed as America's golden child. But what happens when he gets all tangled up with a very well-known royal across the pond? You'll have to listen to the unexpected—yet deeply tender—love story to find out.

Amazon, $6
11. "Malibu Rising: A Novel" by Taylor Jenkins Reid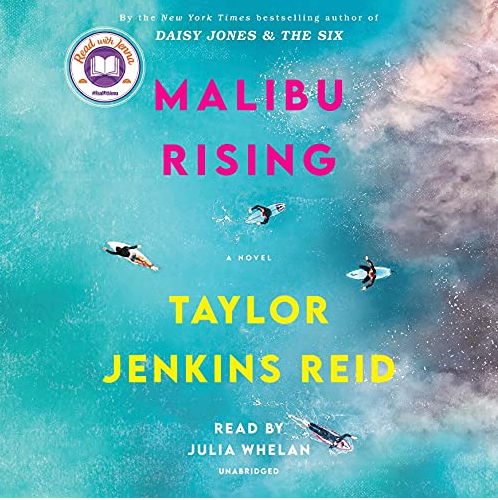 Buckle up for some drama. In this exhilarating page-turner of a novel, a famous surfer throws an epic party to celebrate the end of the summer. Unfortunately, things don't go quite as planned, and the family drama that ensues changes lives forever.

Amazon, $6
12. "Born a Crime: Stories from a South African Childhood" by Trevor Noah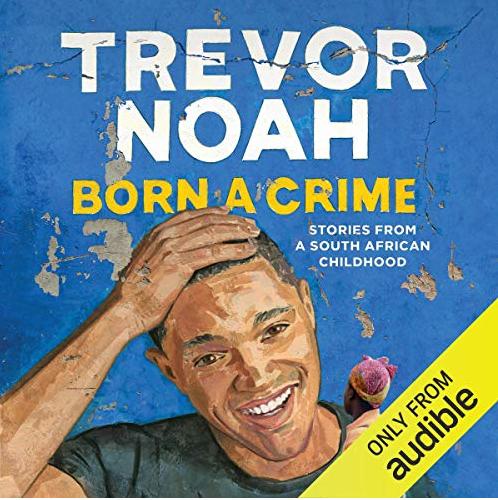 In this award-winning Audible exclusive, Daily Show host Trevor Noah cleverly tells his own coming-of-age story. Through a variety of engaging accents and dialects, he talks all about the challenges he faced while growing up during apartheid.

Amazon, $6
13. "Luckiest Girl Alive: A Novel" by Jessica Knoll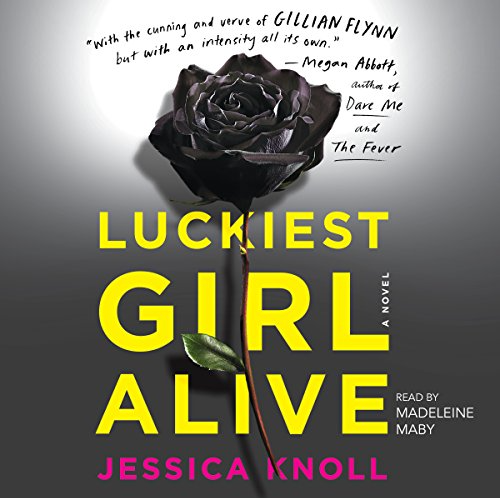 Ani FaNelli seems to have it all, but she's hiding, well, a lot. When a documentarian approaches her about finally speaking up, will she… or won't she? Dive into this beloved novel before it becomes a movie (it's slated for a 2022 release!).

Amazon, $6
14. "Open Book: A Memoir" by Jessica Simpson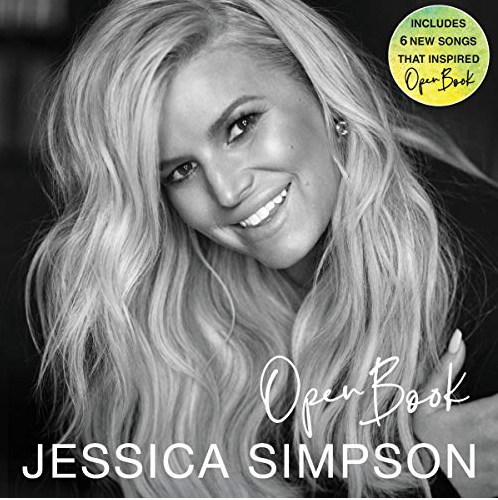 Hooked on Simpson's latest single? Queue up her audiobook—it's an unflinchingly honest look at some of her most intimate struggles.

Amazon, $6
15. "The Hate U Give" by Angie Thomas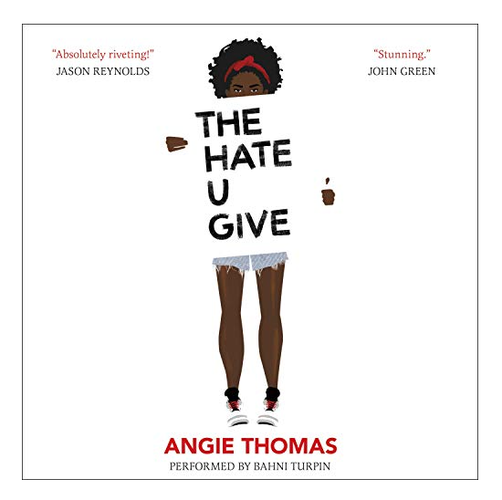 In this novel, Bahni Turpin, an award-winning audiobook narrator, reads the story of a 16-year-old stuck between two worlds: the poor community she lives in and the affluent prep school she attends.

Amazon, $6
16. "Is Everyone Hanging Out Without Me? (And Other Concerns)" by Mindy Kaling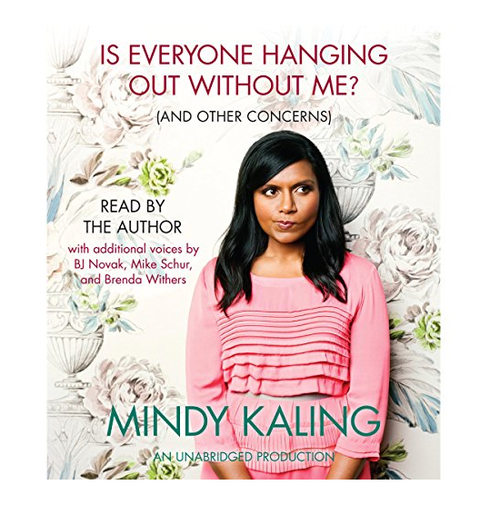 Need a laugh to get you through that traffic jam? Mindy Kaling never disappoints. The comedy writer and actress's memoir gives you a first-hand look at her life through her signature honest, witty voice.
Amazon, $6
17. "A Court of Thorns and Roses" by Sarah J. Maas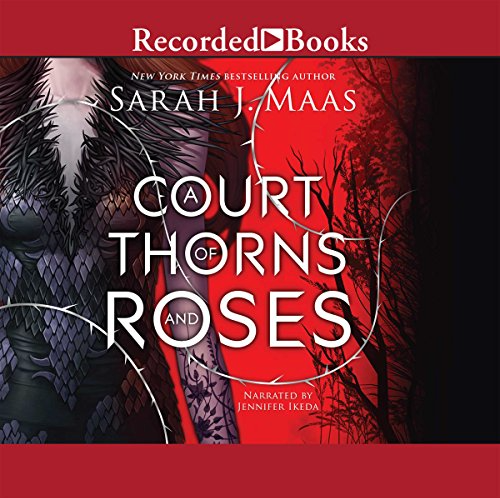 In the first book of a new fantasy series from bestselling author Sarah J. Maas, listeners will go on a fantastical adventure that's been described as a modern "Beauty and the Beast" of sorts. It's about to become a Hulu TV series, so catch it now, and delight in a new take later.
Amazon, $6
18. "The Brief Wondrous Life of Oscar Wao" by Junot DÍaz
This Pulitzer Prize-winning novel tells the story of Oscar and the curse that's haunted his family for generations, dooming them to prison, torture, tragic accidents, and ill-starred love. The entertaining tale is read by "Hamilton" creator Lin-Manuel Miranda… need we say more?

Amazon, $6
19. "They Wish They Were Us" by Jessica Goodman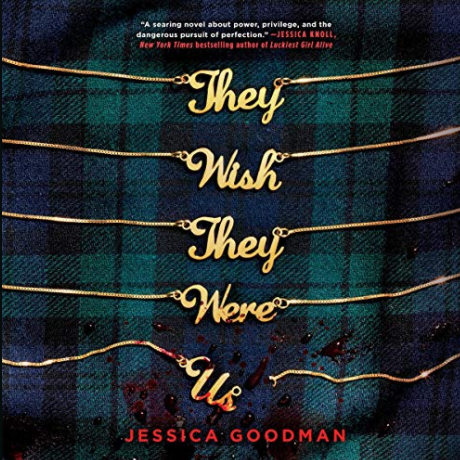 This prep school thriller explores what happens when things aren't quite as they seem. Can you trust anyone? Listen in to find out, then tune into the HBO Max adaption once it airs. And yes, the rumors are true: It stars Halsey and Euphoria's Sydney Sweeney.

Amazon, $6
20. "This Close to Okay: A Novel" by Leesa Cross-Smith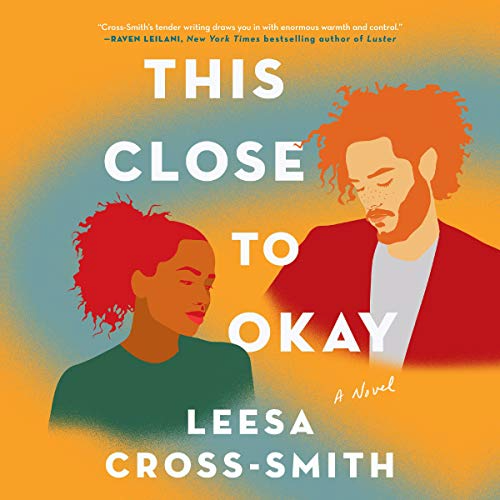 What happens when two strangers have a very unexpected weekend together? Buy into the buzz, and hit play to find out. Book clubs everywhere are adding this novel to the top of their lists because it's impossible to put down (er, hit pause on).

Amazon, $6
As an Amazon Associate, Her Campus earns from qualifying purchases.