How to Deal With Personal Emergencies When You're At College Far From Home
When you decided to go to college far from home, one of your biggest concerns was that you would face a personal emergency and have to leave school to be with your family. Well, what happens when you're actually in that case? Don't worry—you're not alone. We've compiled a list of things to do so that you can get through this sticky situation as smoothly as possible.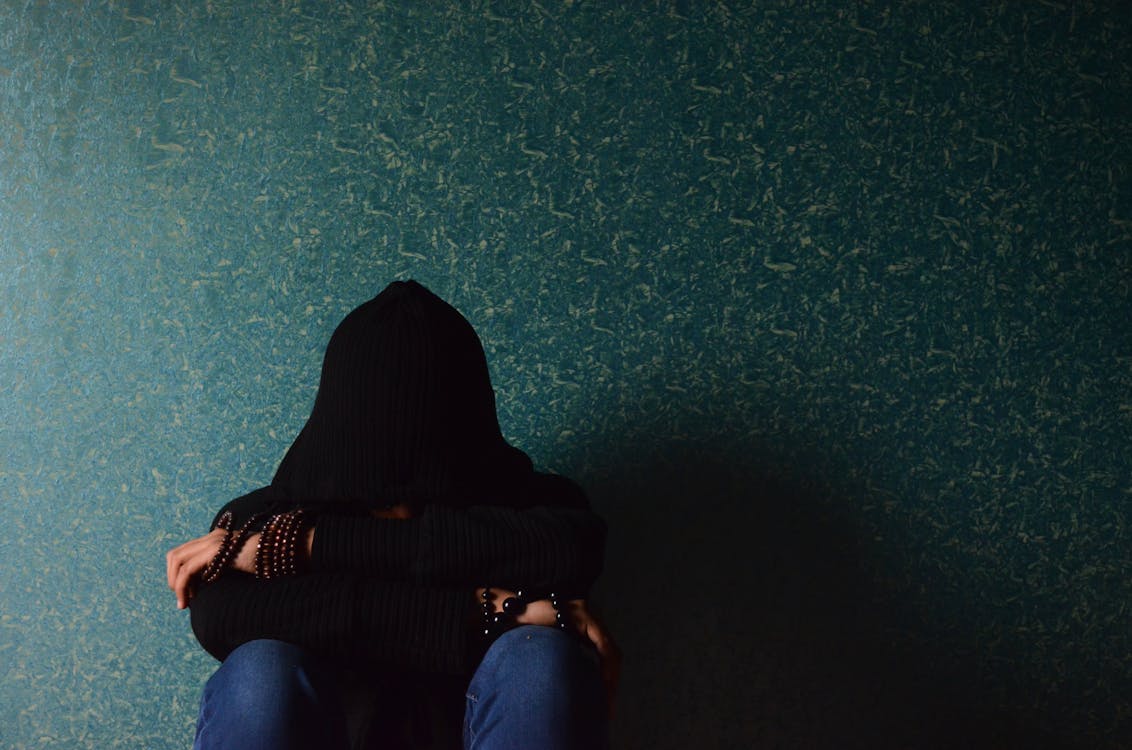 1. Talk to the people in charge ASAP
Professors are people, too, but they aren't going to be too understanding if they straight-up have no idea what's going on! Meghan, a sophomore at the College of the Holy Cross, says, "It's super important to talk to your professors as soon as possible. Don't wait until you're stuck at home and can't finish an assignment or panicking over a deadline. Talk to them in person and explain the situation and what you will need from them, and try to offer up a solution for any missed work or absences."
Depending on the size of your university, professors might be relatively unreachable. So, make sure that you get ahold of whomever oversees housekeeping for your classes, whether that's a TA, class dean, advisor, or course coordinator. If you have the contact information for allthe people in charge, it doesn't hurt to email them all so that they're in the loop. Meghan says, "At my school we have class deans that are also meant to help deal with this, so if your school has a class dean or someone in a similar position reach out to them as well. They can help deal with professors, and it's nice to have someone to go to who is filled in on the situation if something goes wrong. I was able to get a parking pass (something freshmen can't have at my school) after talking to the class dean so that I was able to drive to home when I needed to."
2. Be aware of policies/resources
As if your professor hasn't said this a million times, it's on the syllabus! Before reaching out to your professor, make sure you read through the syllabus one more time so that you know what you need to ask for. If you just need to miss one class period, then check your syllabus to see if there's a policy that allows you to miss class in the case of a personal emergency. Many syllabi have mental health stipulations as well. Even if you are going to have to miss way more class than your syllabus says you're allowed to, it's good to at least understand what policies have to be bent for you.
Similarly, make use of any resources that might be available to keep you on top of your game academically. For example, many sororities have compiled study guides for various classes. If you're not in Greek life, reach out to somebody who is to see if you can get access to these study guides. Don't be afraid to ask someone in lecture to take notes for you, either! And, if you're able, now is a good time to make use of office hours and study groups. Your professors won't be mad that you have so many questions in office hours—as long as you've communicated with them about your situation, they'll be impressed by your desire to maintain a solid understanding of course material.
3. Reach out to on-campus counseling
Ebony Joseph, who graduated from University of Florida in 2015, says, "I truly believe reaching out to student counseling services saved my life. I was uninsured and they referred me to a counselor who saw me free of charge. That was a huge blessing because finding access to mental health care is difficult enough without the burden of figuring out how to afford it."
Despite the stigma around mental health, it is impossible to exaggerate the importance of getting help when you need it. Many universities have on-campus counseling, and will be willing to work with you to figure out financial aid if you need it. It doesn't hurt to reach out and ask! Additionally, there are several student organizations that center around mental health. For example, University of Michigan has Wolverine Support Network, which provides weekly peer-facilitated support groups where you can vent and listen to the people around you. If you don't think you need formal counseling, a group like this can provide you with the opportunity to focus on your mental health and get some stuff off your chest.
4. Keep a solid support system around you
The transition from living at home to living at school is difficult for everyone, and going through a personal emergency just makes it that much harder. That's why it's important to keep friends around you who feel like family. "It's also super important to have a support system of friends at school, because there are going to be times when you're stuck at school and freaking out," Meghan says. "When you can't be with family, having a supportive group of friends is almost just as good, and they can keep you from losing it."
When you're going through difficult times, it can be tempting to withdraw and spend less time with your friends, because they can't understand what you're going through. However, during these times, it's more important than ever to step out of your comfort zone and continue to build solid friendships. Let's face it; making friends is always difficult and almost never fun, but once you've gotten past the "awkward phase" (which seems to last forever), it's so worth it. A roommate is a natural friend because you literally live with her, but if you don't get along with your roommate, don't give up! There are plenty of other ways to make friends. Don't be afraid to open up to your friends; chances are, they can offer some solid advice or at least a listening ear! Even if you don't want to have deep conversations just yet, nothing sucks more than being lonely, so challenge yourself to reach out to someone to study together or grab coffee or ice cream.
5. Understand that you're going to be okay
Think about it. What's the worst that can happen? Not graduating on time? Would that really be that bad? No matter what happens, you're going to get through this and you're going to be okay. Even after Ebony had to withdraw for a semester, she says, "I ended up graduating as planned and still use everything I learned from my student counselor to cope with stressful times in my life today."
Throughout difficult times in life, it's so, so important to keep things in perspective. School is important, but it isn't everything. A couple of bad grades or even a couple failed classes won't matter in five years. So, take some deep breaths, calm down, and focus on your mental health before anything else.
Going through a personal emergency is never fun, and going through it when you're away from home is an absolute nightmare. However, there are so many resources on campus that exist to make it as easy as possible. You can do it!