Finals week is just around the corner! Though that should mean that you're getting organized and figuring out the best ways to tackle the many projects, essays and exams on your to-do list, chances are that it actually means you're scrolling through Pinterest and endlessly streaming Friends on Netflix. No judgment. We've all been there. 
If you're like us, you put the "pro" in "procrastination," and finals week is a prime time for you to push everything off until the very last minute – but this year can be different! This year, you can finally get your life in order and maybe, just maybe, you can even pass your hardest class (orgo, anyone?) with these simple procrastination-proof finals hacks. You're welcome.
1. Create a study schedule
The first thing that you need if you're going to successfully tackle finals week is a study schedule. Using Microsoft Office 365 you can put together a timeline in Excel so you know exactly when you should be studying for your econ. exam and when you should be doing research for your Hispanic lit. essay. Save it to OneDrive so that you can access it between the library and coffee shop via Office Online. And if you can set precise times for yourself to complete each task in Outlook, finals week will feel so much easier (and you'll feel so much less like you have to stress-eat a family-sized bag of Doritos to calm your nerves). Plus, you'll know exactly when you can take a well-deserved Netflix break.
2. Take your group projects online
Group projects can be rough. There's always that one girl who can't make any of the group meeting times because she's overly involved in extracurricular activities and that one guy who doesn't contribute so much as a comma to the final project. To avoid all of these issues (and make pulling off a group project significantly easier), use Office Online to tackle group projects as a team without having to be in the same place. Everyone can work together in a Word, Excel, OneNote and PowerPoint with each person's edits showing up in real time. This way you can call that guy out for not contributing (since you can see whether he does or not in the document's edit history!) and you give that hyper-busy girl no reason not to do her part after she finally gets home from all of her meetings. Win-win.
3. Stop writing notes and start snapping pics
Frantically copying down everything that your professor writes on the whiteboard is now (finally!) a thing of the past. To get all of the same information without the hand cramps, use Office Lens to snap a pic of the professor's notes on the board. Office Lens will automatically save an image of the notes, then, using optical character recognition technology, it'll convert the image to a word document so that you can easily find all of the information you need to ace the upcoming exam. Sounds like something Hermione would have tried at Hogwarts…
The same applies to copying down a classmate's notes – just snap a picture of her notebook with Office Lens, and the app will automatically generate a text document for you. Which is great, because chances are that she was not interested in letting you borrow her sacred notes for an extended period of time just before the exam. Now instead of spending your time copying notes, you can spend your time studying! 
4. Carry all of your notes with you all the time – on your phone!
When you're trekking back and forth from your dorm to the library multiple times a day, you're bound to forget at least one of your notebooks in the process. Then you're stuck, because you're totally ready to crank out that term paper, but you don't have the notes to do it. What's a collegiette to do? Well, for starters, you could use a template to create portable notes that you can easily access on your phone or from any computer, any time. This eliminates that "Well, I forgot my notes, so I guess I can't do any homework" excuse that always ends with you lounging in your yoga pants watching Netflix instead of completing your assignments. Yeah, we see you.
5. Close all of those extra windows and tabs so you can concentrate
When you're writing a term paper, you almost always end up with a dozen windows and tabs open as you switch between sources. Trying to keep track of which quote came from which source when you've got all of those tabs open is overwhelming! Instead, as you search online for sources, you should drag any text, web pages or pictures you plan on using into OneNote. It'll save the URL associated with each web page or item you plan to use so that you don't have to keep switching between windows, and it'll make your life a lot easier when you need to make your bibliography page at the end. The quicker you get through it, the quicker you can join the Gossip Girl marathon your roommates are having in the living room, right?
6. Use an MLA or APA template to keep your formatting straight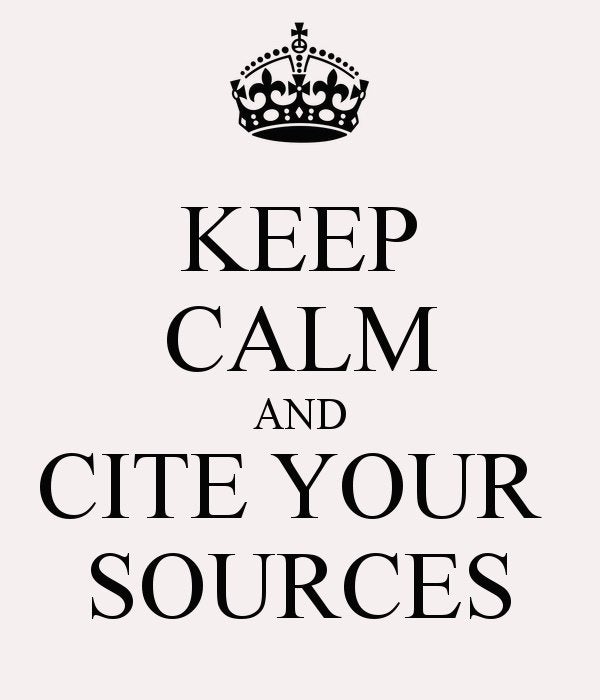 When you're writing a Shakespearean lit. report, chances are you're writing in MLA format. Meanwhile, you've got a psychology paper due the same day that you're supposed to write in APA format (#collegiettestruggles). Switching back and forth between formats can get confusing when you've got too many assignments at once, which, hello, is finals week in a nutshell. Instead of switching between citation styles, use the automatic MLA and APA template generators on Online Office. That way you can spend less time worrying about whether you're sticking to the right format and more time worrying about stuff that actually matters to you… like planning your post-exam celebration.
7. Make a comprehensive assignment calendar
It's one thing to set up a study schedule so that you know when to hunker down at your desk and drown yourself in Bio readings. It's another thing to know when all of these assignments that you're working on at once are actually due. Make a comprehensive assignment calendar that includes the due dates for every worksheet, quiz, essay, term paper and exam you'll face in the coming weeks so nothing slips through the cracks. And hey, if you're really looking to organize your life as finals week approaches, you can put your study schedule and your assignment calendar on the same document – just make sure to color code it so that you know which entries are which!
Have your cake and eat it too (or watch Netflix and ace your exams, too) thanks to these procrastination-proof hacks. Say goodbye to regretting your old study habits and say hello to the Dean's List!