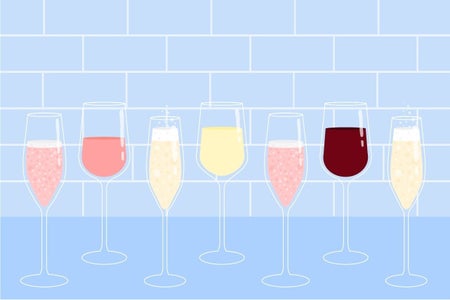 5 Wine and Junk Food Pairings You Need In Your Life RN
When you hear the word 'sommelier,' your mind may immediately jump to the very serious folks your parents order wine from at fancy restaurants. But twentysomething Sam Capaldi, owner and founder of 'Samantha Sommelier,' is proving to the world that wine really is super approachable. 
After a few years in a corporate job, Sam realized her passion just wasn't there. After attending culinary school and focusing on a sommelier path, she found that making wine low-key, casual, and comfortable to a younger demographic was her real passion. Read on for five wine and junk food pairings you have to try because I mean, is there anything better?