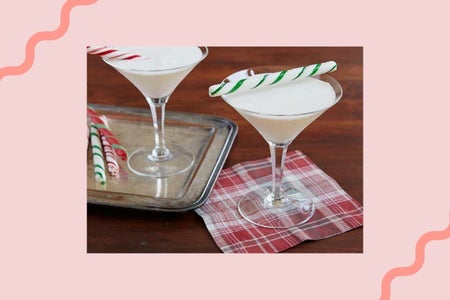 7 Boozy Drinks To Make This Holiday Season
This is a sponsored feature. All opinions are 100% our own.
My favorite holiday-themed bar is closed for the season, so this year, I'm getting creative and experimenting at home with some new holiday cocktail recipes. I'm no mixologist, but these fun boozy beverages from Food Network Kitchen (claim your free trial, here!) sure make me feel like one! If you're looking to start a new holiday tradition (and impress your friends and fam with your bartending skills), check out these festive drink recipes that you can make in under ten minutes. 
The Food Network Kitchen app has hundreds of festive recipes for you to try this holiday season. From the Bourbon Apple Hot Toddy to the White Christmas Margarita, there's a boozy beverage to fit every taste palette. Try these out and don't forget to take pics — who says you can't be a mixologist, anyway? Your friends and family will be so impressed. Cheers!