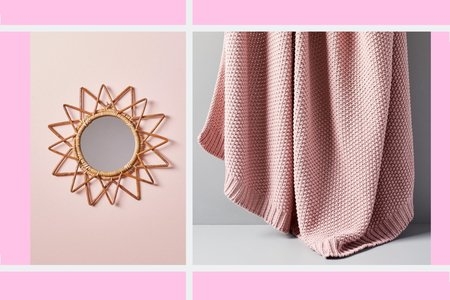 5 Decor Looks for Less That Your Apartment or Dorm Needs Immediately
It happened to me: I was happily scrolling through West Elm earlier today with a smile on my face simply loving life. Then I got to the checkout—safe to say I was no longer smiling. Their beautiful aesthetic distracts you and makes you fall in love until the price tag entirely squashes your dreams. The good news, though? You can find a lot of similar-looking apartment products for less.
I want your space to feel comfy, cozy, and cheap, so I'm here to make life easier. Let's get to it!
1. The Catchall
If you're dreaming of this...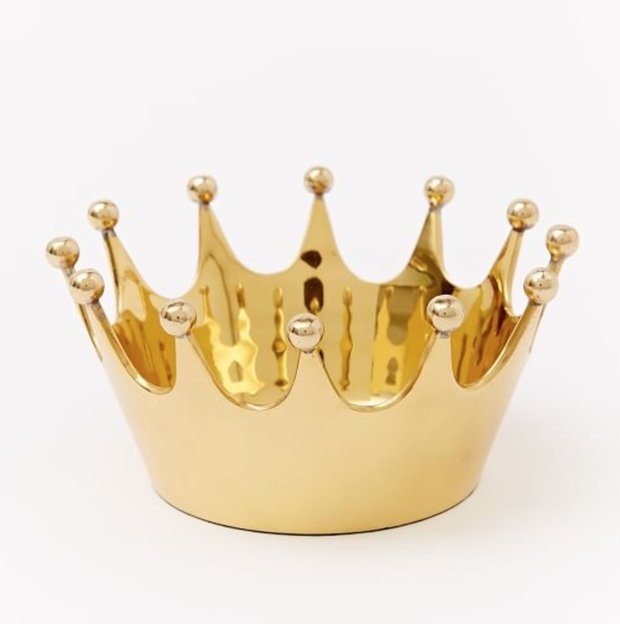 Crown Catchall, Available at West Elm, $30; Shop Now 
Go for this...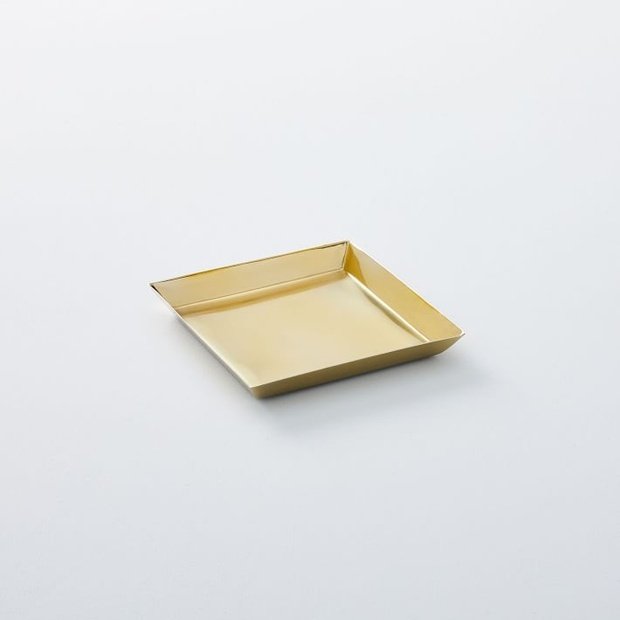 Courtesy of West Elm Foundations Brass Tray, Small​, Available at West Elm, $20; Shop Now
If we're being honest here, I have never heard of a catchall. The concept makes sense though. It catches all of your stuff like your keys, rings, earrings, etc. It isn't a necessary thing to have in your life but it would be nice! The first one is from West Elm but you can get a similar copy from them for $10 cheaper! 
2. Accent candles
If you want this...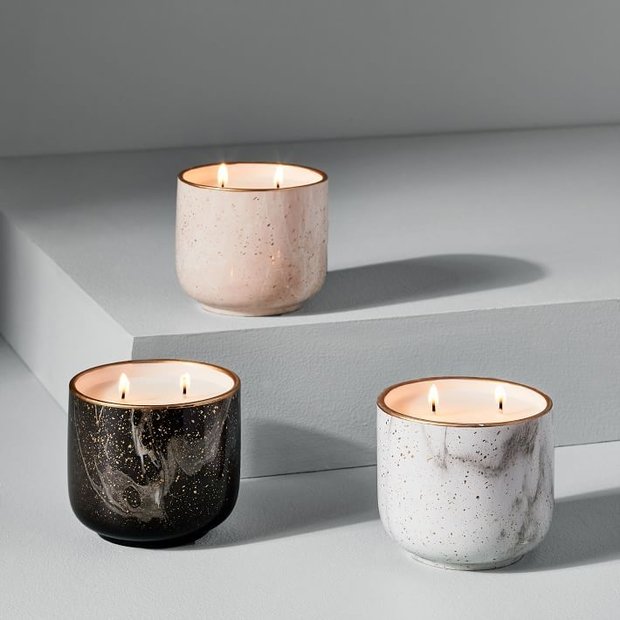 Modern Elements Candles, Available at West Elm, $30; Shop Now
Go for this ...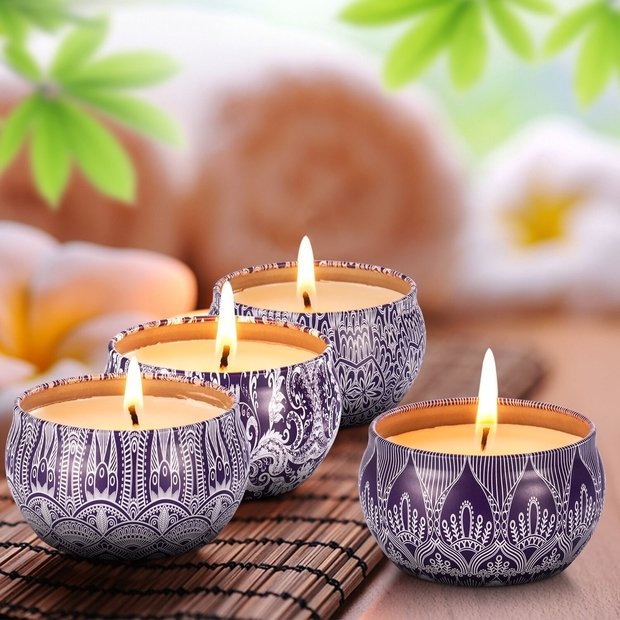 Scented Candles Blue & White Gift Set, Available on Amazon, $14; Shop Now
Amp up the dreamy and get your room smelling like a cloud with the cutest little candles. Candles really shouldn't cost a lot of money but here we are. The first ones are from West Elm, at $29 before shipping and tax. The bottom ones are an Amazon find for a wonderful $13.95! Thank you for being there for us @Amazon. 
3. The Classic Throw
If you want this ... 
Cotton Knit Throw, Available at West Elm, $80; Shop Now
Go for this ...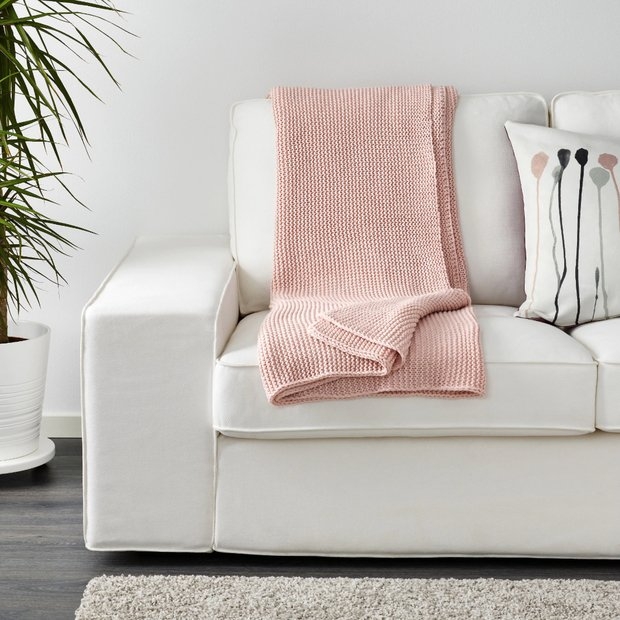 Throw, pale pink, Available at IKEA, $25; Shop Now
I think this price comparison might be the most shocking for me. The same exact throw. Same color, same detailing, same dimensions. Same everything. Ikea has it for $24.99 and west elm for $79. If I hadn't seen the Ikea blanket, my inner shopping addict would have blown my entire paycheck on a singular throw. But it's crazy to see what taking the time to check the price differences will do!
4. Starburst Mirror
If you're dreaming of this...

Peruvian Wall Mirror, Available at West Elm, $49; Shop Now
Go for this...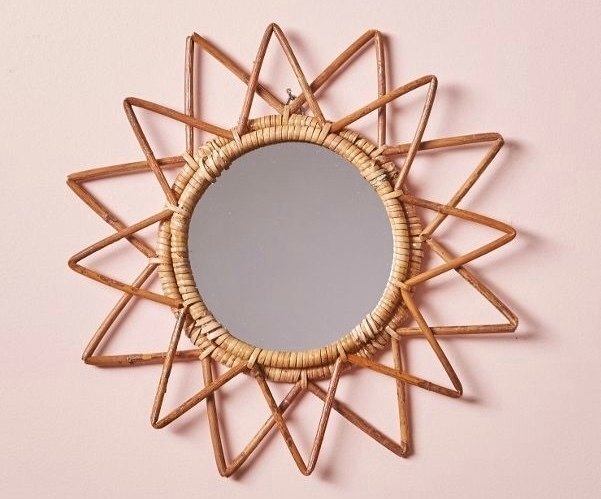 Magical Thinking Woven Wall Mirror, Available at Urban Outfitters, $24; Shop Now
These two mirrors give off the same vibe, a summery and happy aura that brings beauty into the space. However, the first mirror brings in a much more expensive aura than the second. 
5. The Jewelry Holder
If you love this...
Accessory Stand, Available at West Elm, $36; Shop Now
Go for this ...
Farrah Metal Loop Jewelry Stand, Available at Urban Outfitters, $24; Shop Now
I never thought that Urban would win on a lower price point on so many comparisons but it does! That makes me really happy because Urban is such a vice for me. Jewelry holders are actually really helpful, especially for keeping your necklaces out of that dreaded knot that only someone with acrylics can solve. 
If you just spend 10 minutes searching through the internet, you are bound to find some lookalikes that will help you save that money to pay off your student loans and have the best apartment known to woman. 
The Her Campus National Editors write about products we love and think you'll love too. Her Campus has affiliate partnerships, so we get a share of the revenue from your purchase. All products are in stock and all prices are accurate as of publication.