It's finally here: Avatar 2, aka Avatar: The Way Of Water, was officially released on Dec. 16. With almost 13 years passing between the first film, it's clear that a lot has changed on the planet of Pandora. Living together with their new family, we're introduced to the lives that Jake and Neytiri Sully have formed together, with the addition of their children. Avatar: The Way Of Water sees the debut of many new characters, with one in particular that has caught my eye. I'm talking about Spider, of course: Sully and Neytiri's adopted son. So, who is Spider, and more importantly, who is the actor that plays him — Jack Champion? 
Everyone knows that Avatar: The Way Of Water has been years in the making, so naturally the film will see some major shifts from the first movie's plot.In the new film, we're introduced to the Sully family, which has definitely grown since we last saw them. Among the family is Jake and Neytiri's three biological children, Neteyam, Lo'ak, and Tuk. The Sullys also have one adopted child, Kiri. In addition, the family has taken human Spider under their wing. Spider's story has piqued the interest of viewers, and I'm here to dish all about him, and the actor behind the character.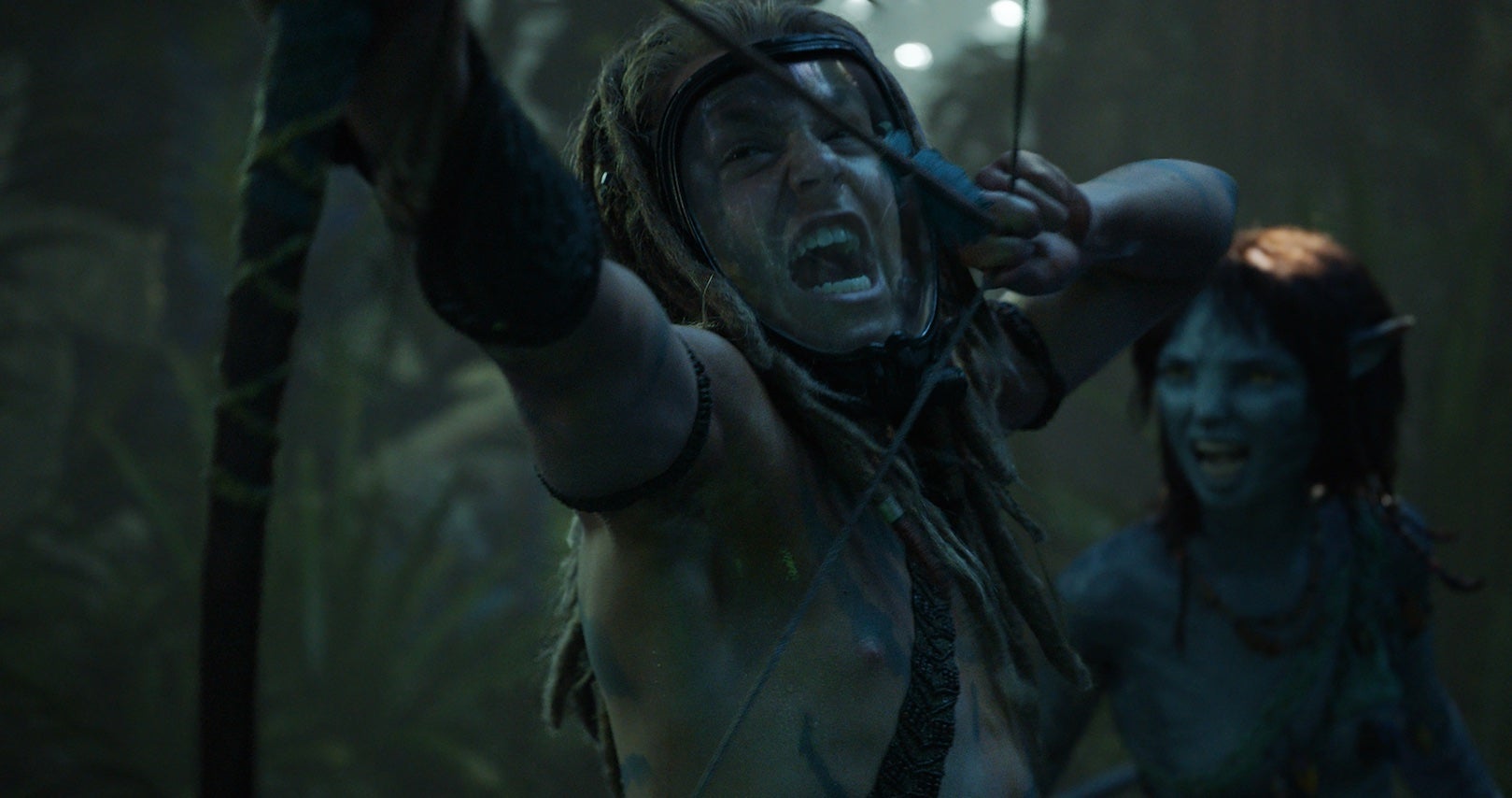 Who is Spider in Avatar: The Way Of Water?
Miles "Spider" Socorro was actually briefly present during the first Avatar. Spider is a human that got left behind on Pandora after the initial war between the Na'vi and the "sky people." Because he was born outside of Earth, it was unsafe for him to return back home with his parents, as he was too small to fit on the spaceship that was making its trek away from Pandora. 
Consequently, he was forced to stay on Pandora, where he was raised alongside the other Sully children. While growing up amongst the Na'vi, Spider was able to learn their rich culture. Spider does, however, feel somewhat alienated due to his human status. While he's lived amongst the Na'vi people for his entire life, he can't change the fact that he's human, and the other Na'vi haven't forgotten that either.
Champion revealed more about the mindset that Spider holds in an interview with Screen Rant, stating, "At his core, [Spider] feels conflicted that he is a human, but he feels so much like a Na'vi and a part of the culture and the people, and he feels like one of the people. But obviously at the end of the day, he's an alien."
How old is Spider?
Because Spider was present in the original Avatar movie, it's assumed that he is around 15 years old because that is the time that has passed between Avatar and Avatar: The Way Of Water in the film. He's actually the eldest of the Sully "children" co-hort, and it's been estimated by Collider that he's about one year older than the oldest biological child, Neteyam. 
Champion will be in future Avatar movies.
Spider has already been confirmed to be a part of Avatar 3 and 4. Because he does have human parents, the obvious question surrounding his character is, well, who are his parents? We know that his last name is Socorro, and that he was left on Pandora after the "sky people" attacked their planet. So, it's assumed that his parents were a part of the human invaders that sought to take over Pandora, which has left his relationship with Neytiri strained. 
"[Neytiri] has a more complex relationship with him as she sees him as one of the people that killed her family and destroyed their home," Champion said when speaking with D23. It's uncertain if viewers will be able to uncover the mystery of who Champion's parents are in the movies to come, but it's something that will definitely keep me tuned in for the movies to come.
Who is Jack Champion?
Spider is portrayed by 18-year-old actor, Champion. Prior to his involvement in the Avatar universe, Champion could be found in The Night Sitter and very briefly in Avengers: Endgame. As for his upcoming projects, we can expect to see Champion in the Avatar movies to come, as well as Scream 6 with Jenna Ortega.
Champion underwent serious training for his role as Spider.
Like all of the cast members of Avatar: The Way Of Water, Champion had to undergo some serious training for the movie. However, because Champion's character was completely human — meaning he didn't undergo any transformations via CGI or AI — his prep for the film was a little bit different than the others. Because Spider is an orphaned human who has been born and raised on Pandora, Spider had to match the look of a "sky person" that had grown up on Pandora. That meant undergoing intense training learning how to use a bow and arrow, freediving/scuba, knife, and overall high-intensity workouts.
In an interview with GQ, Champion dished, "For like two years I had to maintain a shirtless physique." He also revealed that director James Cameron "sent me with a personal trainer — Josh Murillo, who I still work with today — who basically helped me look from a pudgy 13-year-old who didn't really know how to work out to someone who was more lean, ripped and good with movement." 
Champion had to maintain a strict diet for the movie.
In combination with his rigorous training preparation for the film, Champion followed a strict diet to maintain a "warrior-like" physique. "It was just like protein, protein, protein. One gram of protein per pound of body weight, which is what I still do to this day. Instead of focusing on meals that tasted good or were easy to consume, I would just focus my entire day around foods that are high in protein and count my macros," he told GQ.