When other generations think Gen Z, they might think of TikTok dances, straight-cut jeans, and meme culture. They might forget Gen Z is the generation who organized a nationwide walkout during the March for Our Lives in 2018, who advocate for political change on social media, and – if they're like Jennifer Lambert – write compelling political analyses of generational misconceptions while completing their undergraduate degrees. 
Jennifer Lambert is a twenty-year-old political science major at Villanova University, who cultivated a strong interest in younger generations' political engagement through first-hand experience. 
"Growing up as a Gen Zer, I kind of say I've been inadvertently studying this generation my entire life, just [by] being immersed in all these experiences that I share with my generational period," Jennifer says. 
Gen Z is notoriously active in political debate, specifically through previously unconventional methods like Instagram infographics, online petitions, and even using unorthodox platforms like TikTok to spark political debate. Jennifer, though active in these social media campaigns, believes organizing Gen Z's beliefs in a book format creates cross-sectionalism between different generations, and will help combat the misconceptions older generations have of Gen Z. 
A sign of the times
Jennifer's book, Voter Z, interviewed two-dozen Gen Zers who she describes as members of the "Activist Class" – meaning the people who are most likely to be politically engaged or most likely to run for office someday. Her interviewees ranged across the political spectrum and included republican, democrat, independent, socialist, and communist voices. 
"I tried to make this book as representative of my generation as possible," she says. "I try just to use myself as a vehicle of expression for the rest of my generational peers, and not to force my opinions on any of the readers." But through her conversations, Jennifer found that her generation is far more liberal than its' predecessors, which she credits to the political environment they've grown up in.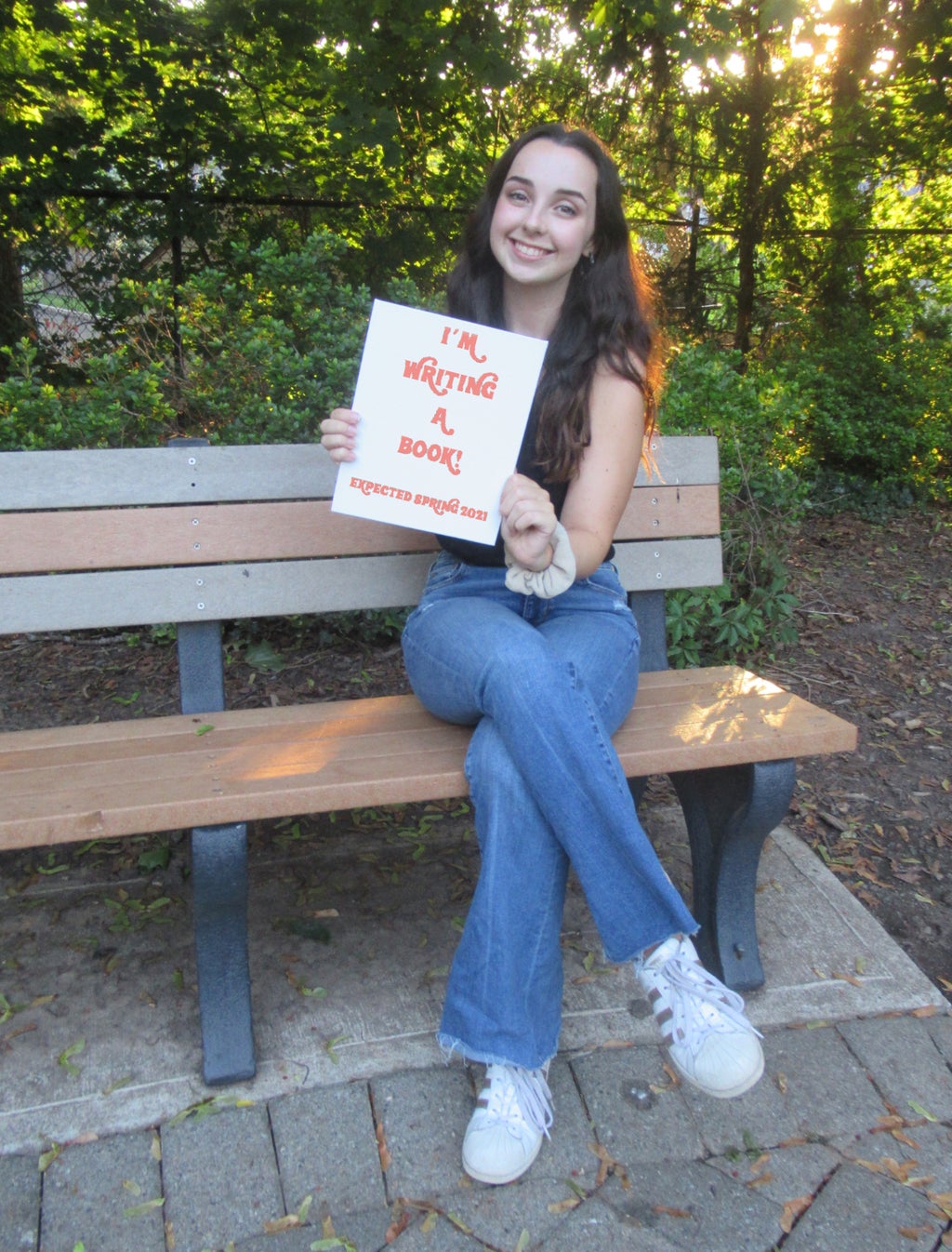 2008 marks not only the first presidential campaign that her generation would remember, but the election of the first Black president, Barack Obama. Then, in 2016, the election created an intense polarization of feuding parties, and lead to a chaotic four year term for Donald Trump, which Jennifer describes as the first that Gen Z was able to fully comprehend the issues and tumultuousness of.
Additionally, her generation saw major evolution in a number of social issues, including the legalization of gay marriage, expansion of healthcare, legalization of marijuana, and, now, they're watching the fight for racial justice unfold before their eyes. 
"I think it just opened a lot of people's eyes to these issues that we care about," Jennifer says. "Frankly, I believe that the Republican party is really lagging behind." Though it can be argued that younger generations are historically more liberal, political trends are showing that Millennials are the first generation to stay inherently liberal as they grow older. This can be predicted to extend to Gen Z's political views, making them the most diverse and most liberal generation in US history. 
Fighting for equity and equality
Being the most diverse generation in US history has led Gen Zers to have more conversations regarding racial inequality. Jennifer delves into this concept throughout the book, and explains that this will only be beneficial to the future of the United States government. 
"I think that our government functions better when it looks like America," she says. "Because there's a difference between your government actually being representative of the people, and being representative of the people's attitudes and beliefs."
Jennifer notes that the chapter she is most passionate about in her book recalls the BLM protests, because of the moving conversations she had with young activists involved. This is a topic she felt she had to tackle, because it's such a prominent part of our lives. 
Proving the older generation wrong
As a Gen Z writer, Jennifer has faced criticisms from older generations that she's trying to disprove. When interviewed for the Philly Inquirer, the comment section showed the harsh reality of older generations dismissing the young. Typical to the Boomer stereotype, comments stated Gen Zers (specifically Jennifer) were entitled know-it-alls, brainwashed by liberal education, and trying to run the political system without an accurate understanding of it. 
But these comments only inspired Jennifer more. "I think in a way [the comments] just make you more passionate about my book because those are exactly the kinds of attitudes that I want to change with this, and to have people actually see what this generation is about or what we're capable of doing in the future," she says.
Everyone hoping to create change faces resistance before they find acceptance, and Jennifer hopes to change these dismissive and underrating attitudes through sharing Gen Z's stories, analyses and predictions throughout the book. "I didn't want this to just be a story that Gen Zers are reading about themselves," she says. "I want other generations to understand us, too…I wanted for people to take us seriously. To know we're not just on social media, posting selfies and stupid things. We're actually having important conversations."
Jennifer is a perfect example of Gen Z taking initiative to break into traditional politics, and using their platform to educate others. 
Voter Z is available on Amazon.