As we patiently await the biggest night in fashion — aka the 2023 Met Gala — I can't help but wonder which of my favorite (and most glamorous) celebrities will make their way to the red carpet. This year, I think all Swifties are manifesting a Taylor Swift appearance. While a few fan-favorite fashionistas will be there, like her bestie, Selena Gomez, Swifties can't help but hope to see Taylor's return to the Met. 
Since 2008, the multi-hyphenate star has only made a handful of appearances at the famous event, and hasn't returned since 2016. Recently, however, fans have pointed out that there happens to be a six day Eras Tour break, starting on April 30 and ending on May 5. What does that leave room for, you ask? The Met Gala, which falls on May 1.
This isn't the first rumor Swift has been subjected to this month. Earlier in April, reports of a breakup between her and her boyfriend of six years, Joe Alwn, began to spread. And although at this point fans shouldn't be banking on the two hitting the red carpet together, it's not too far of a stretch to think Swift might show her face solo at the Met Gala this year. After all, she has been recently seen galavanting around the streets of New York with her HAIM band besties, and the queen of the Met Gala herself, Blake Lively.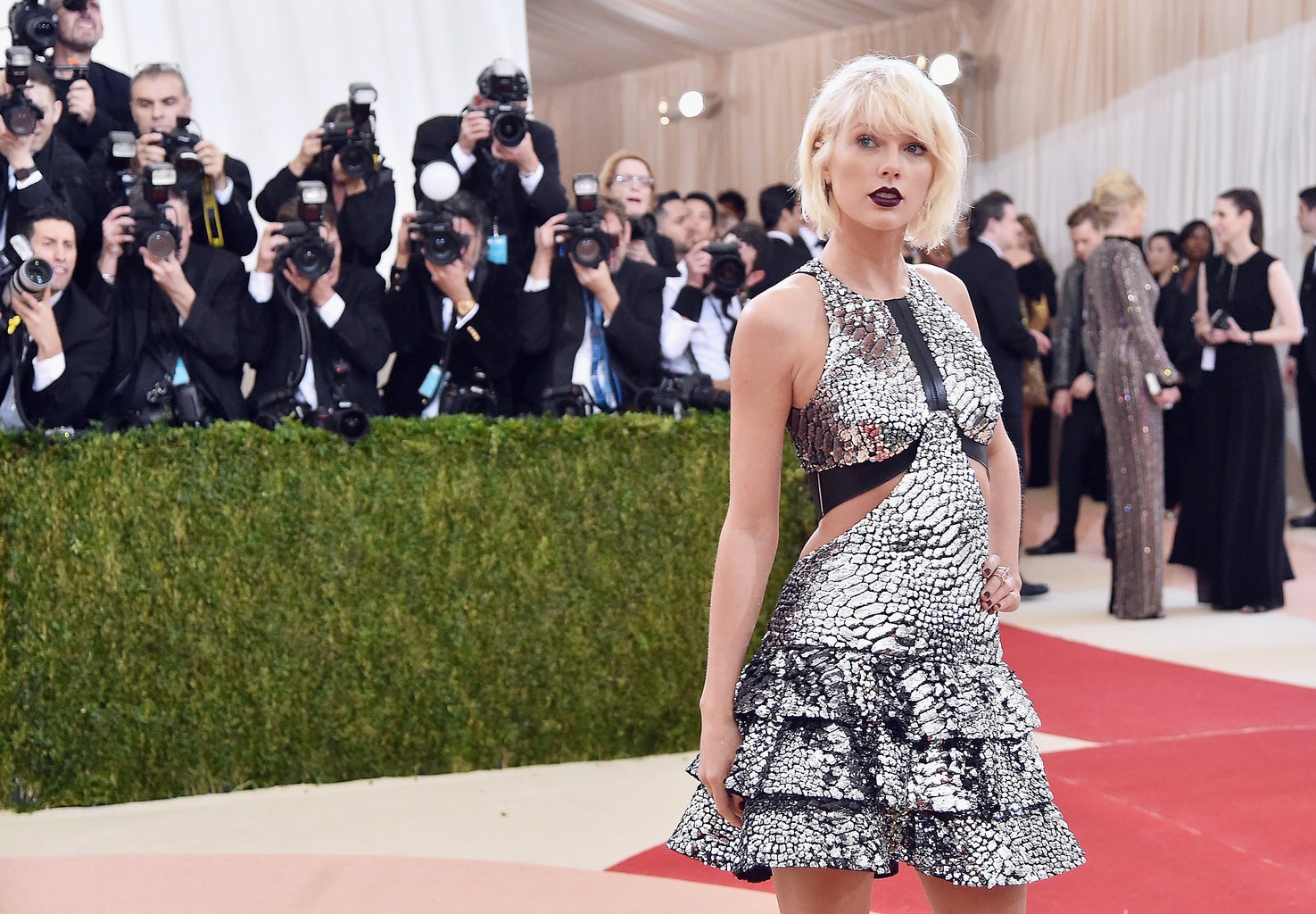 Not only does her suspicious Eras Tour schedule and recent NYC hangouts suggest that Swift may be attending this year, but fans have even speculated that even her recent choice of Chanel loafers could hint at her possible return. And while this may seem like a stretch, Swift is definitely known for her hidden messages and other Easter eggs when it comes to anything she does — I doubt the Met Gala would be an exception. 
I, like many Swift fans, am hopeful that the singer will be at the 2023 Met Gala. Her previous looks have been nothing short of stunning, and I know she wouldn't disappoint this year. At this time, Swift has not confirmed whether or not she'll be at 2023's biggest fashion day of the year, but my fingers are crossed!