Former gubernatorial candidate for Georgia and voting rights activist Stacey Abrams was nominated for the Nobel Peace Prize earlier this month, after she and her organization, Fair Fight Action, were credited with helping flip Georgia in favor of President Joe Biden in the 2020 presidential election. 
Lars Haltbrekken, Norwegian politician, announced Abrams' nomination on the first day of Black History Month, stating, "Abrams' work follows in Dr. Martin Luther King Jr.'s footsteps in the fight for equality before the law and for civil rights." Abrams has been nominated for her work to "promote nonviolent change via the ballot box," and Dr. King also won the prize in 1964 for his "nonviolent campaign against racism."
Haltbrekken continued, "Abrams' efforts to complete King's work are crucial if the United States of America shall succeed in its effort to create fraternity between all its peoples and a peaceful and just society."
Beginning in 2014, Abrams fought against voter suppression through the New Georgia Project with the goal of registering Black voters for the midterm elections. After losing the 2018 gubernatorial race to Republican Brian Kemp, Abrams founded Fair Fight Action in order to continue her fight against voter suppression.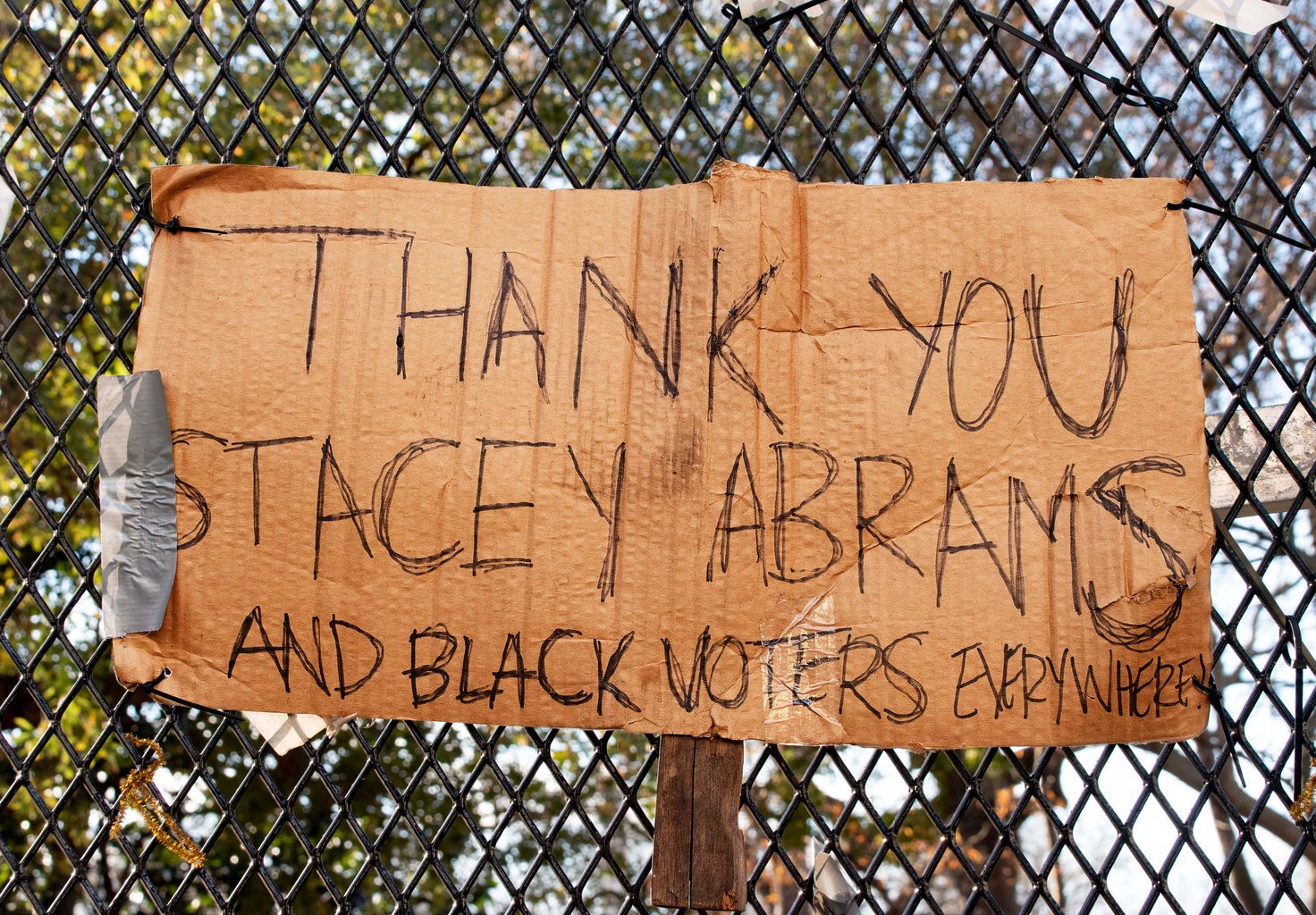 Abrams is expected to announce another bid for governor and, if elected, would become the first Black woman governor of the state. 
The Nobel Peace Prize committee, based in Oslo, Norway, is expected to announce a "short list" of the winners for the prize next month. Other notable nominations include Russian anti-corruption activist Alexei Navalny and teen climate activist Greta Thunburg.