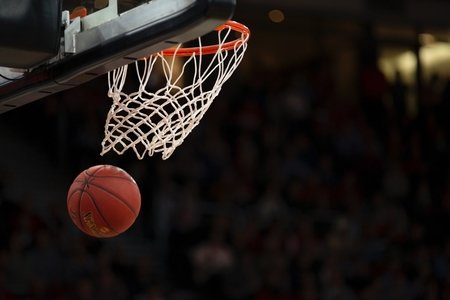 Watch Shaq & Gronk's Charity Livestream & You Could Win Big While Helping to Feed America
Two of the biggest names in sports are going head-to-head to support causes important to them this week. Four-time NBA champion Shaquille O'Neal and three-time Super Bowl Champion Rob Gronkowsi have teamed up for a charity livestream, called "Shaq's Fun House vs Gronk Beach." While you support Shaq as he raises money for the Boys & Girls Club and Gronk as he represents the NAACP to fight against injustice in this country, you could also win big from watching the livestream!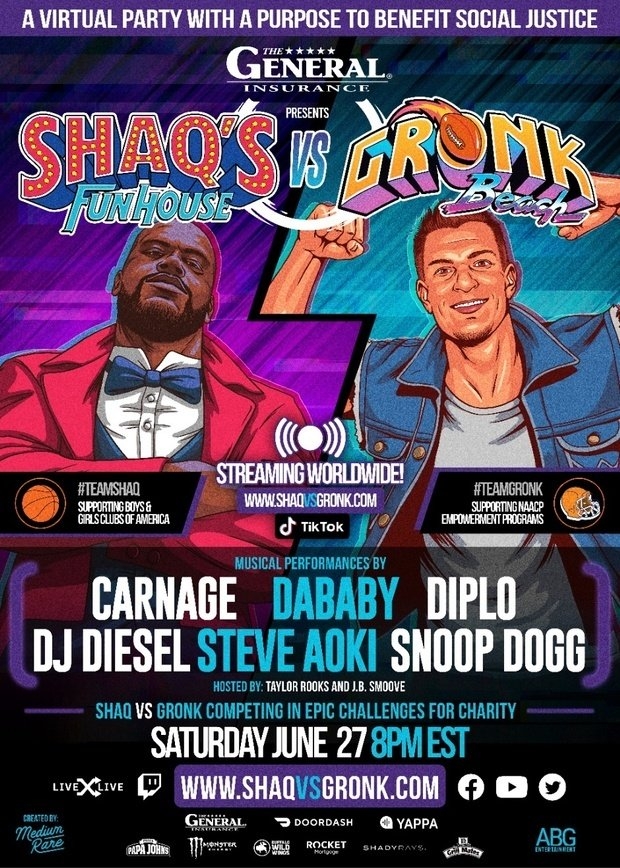 Courtesy of DoorDash DoorDash has partnered with the two athletes to offer a grand prize to one lucky DoorDash customer, including a virtual meet and greet with Shaq and Gronk, signed jerseys from both athletes, a $100 Visa giftcard and a pair of wireless headphones. 10 DoorDash customers will also win basketballs autographed by Shaq and a signed football from Gronk. To enter, you must be a registered DoorDash customer over 18 in the United States or Canada (sorry! Quebec, New York and Florida are unfortunately excluded) and enter the promo code SHAQVSGRONK on any order placed on the DoorDash app through Sunday, June 28. You can also register by emailing [email protected] with your name, city of residence, phone number, email address and the promo code SHAQVSGRONK.
Are you ready to party with a purpose alongside me and @RobGronkowski? Win an exclusive fan experience with The General Admission Sweepstakes! 1 grand prize winner will win The General Admission Prize Pack, including a virtual meet and greet with myself and GRONK pic.twitter.com/ZupWDpTioe

— SHAQ (@SHAQ) June 20, 2020
"I always say there are two things that truly bring people together, Sports and Music. We have all been missing out on those and we all know the world can use some fun right now so I called up by brother GRONK and my partners at The General and together we created a party with a purpose that is giving back to the community," Shaq said. 
Gronk and Shaq's livestream will take place on June 27 at 8 pm Eastern Standard Time, and can also be streamed on Tik Tok. The two will face each other in five challenges, including a Lip Sync Battle and jousting! Whoever triumphs in each competition will win money for their respective charity, and in between challenges artists including DaBaby, Snoop Dogg, Steve Aoki and Diplo will be performing and/or giving interviews.
For each person who watches, DoorDash — partnered with Feeding America — will donate a meal to a person in need, matching up to 1.25 million meals. Register for the livestream here.