The Sex Lives of College Girls is finally back for its second season, so you know what that means: We're getting an all-new soundtrack. As a young woman currently in college, I'm always keeping my eye out for new playlists that will match my esteemed palette. And as a show that effortlessly speaks to the struggles that women often find themselves navigating throughout college, the soundtrack for The Sex Lives of College Girls is just one playlist that really speaks to me. 
Season 2 is set to be juicy, y'all, but don't worry — I won't be spoiling anything! The HBO Max show follows the lives of best friends Kimberly, Leighton, Bela, and Whitney as they attend Essex College. Season 1 saw the girls start their freshman year, and in return, during Season 2 we'll be able to watch the girls return from Thanksgiving break. 
Freshman year is a time to find your footing in a new environment with limitless rules and expectations. Many college students find themselves living on their own for the first time, learning who they are and how they want to live their lives. As we watch the girls head into this new season, it will be interesting to see how they've adjusted to college life, and consequently how they'll navigate their sex lives.
Personally, I experienced a little bit of a college culture shock coming back from break. I mean, many students find themselves taking on more intensive courses and most of the time branching out from their initial group of besties from the start of the school year. The playlist for Season 2 of The Sex Lives of College Girls captures this perfectly, and you're gonna want to make sure you take a listen to every banger on the tracklist. 
Let's take a peak at some of the bangers present on the playlist, episode by episode.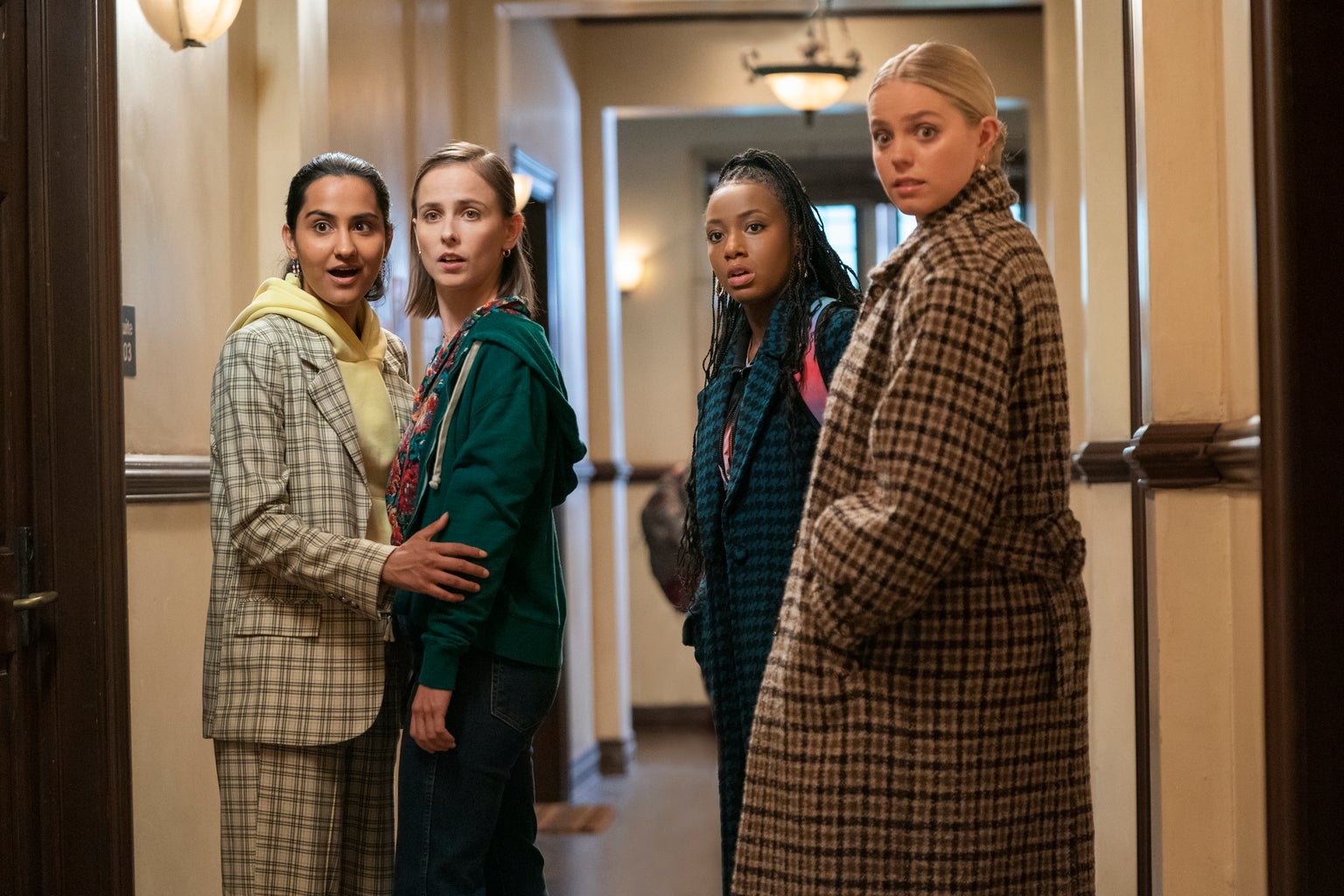 Episode 1: "Winter is Coming"

Episode 2: "Frat Problems"
We'll keep adding to this fire soundtrack as more episodes premiere, but for now, catch me listening to these on repeat.