While fans have to wait a while longer to catch up with the whole Bridgerton family, they finally get to return to the Bridgerton universe with the new Netflix spinoff, Queen Charlotte. Warning: Spoilers for Queen Charlotte follow. The six-part miniseries focuses on the marriage between Queen Charlotte and King George, including George's struggle with mental illness in a time before modern medicine, but that doesn't mean we don't get to see some of the other fan-favorite Bridgerton characters. In fact, Queen Charlotte might actually have teased a Bridgerton Season 3 plotline for Violet, matriarch of the Bridgerton family.
Bridgerton viewers will know that Violet's husband and the father of the eight Bridgerton children, Edmund, died from a bee sting. This left Violet as a widow for many years as she attempted to set up her children with spouses over the course of the main show. Fans get to see Violet's relationships with her children, as well as her friendship with Lady Danbury, in Bridgerton, but viewers don't know a whole lot about her interior life, thanks to each season of the show focusing on a different Bridgerton child and their own love life issues.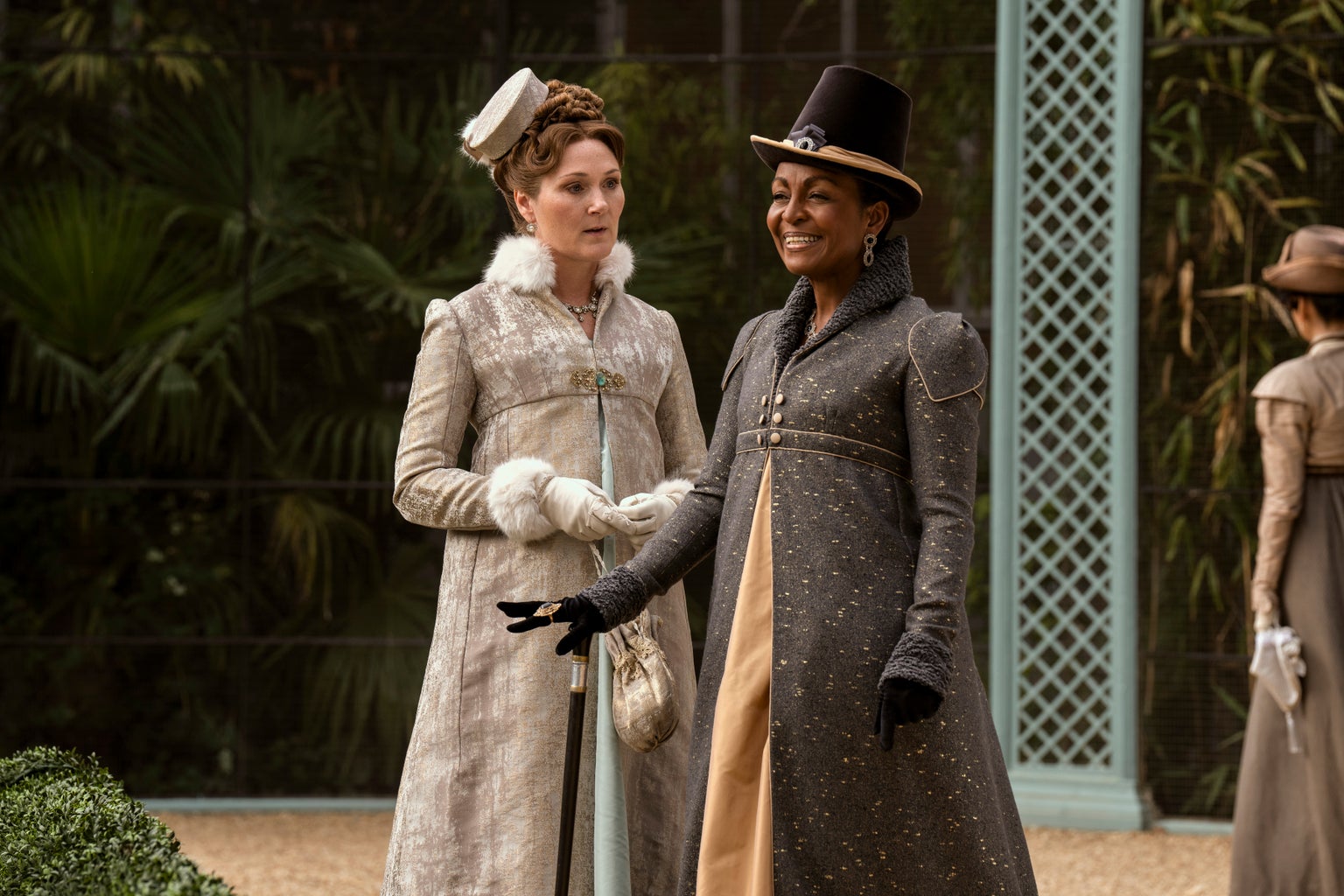 This is where Queen Charlotte shakes things up. The show switches back between past, when the queen was young and Violet wasn't even out in society yet, and present. It's implied that the present timeline in Queen Charlotte takes place directly after the events of Bridgerton Season 2, thanks to Violet's own words that Anthony is currently on his honeymoon (with Kate, Season 2's main love interest). Plus, Penelope and Eloise are fighting, calling back to their explosive disagreement at the end of Season 2.
But Violet isn't only concerned with her children's affairs — after Lady Danbury notices her acting oddly, she confronts Violet, who tells her that… her garden is in bloom. (This is basically a 19th Century way of saying she wants a man, if that wasn't clear.)
Throughout the rest of the miniseries, Violet contemplates opening her heart to someone new after Edmund's death. Things get a bit complicated with her main confidant, Lady Danbury, though, after she discovers that Lady Danbury once was in love with Violet's father, Lord Ledger. Awkward! Still, the two make amends and Violet even appears to take Lady Danbury's relationship with her father after the death of Lord Danbury as proof that there is love to be found after the death of a spouse.
It's not actually clear if Violet has a man in mind when she mentions wanting to move on, but could we see her taking a second stab at love in Bridgerton Season 3? Well, there's no basis for it in the original Bridgerton books by Julia Quinn, but that doesn't mean much — Shondaland has played pretty fast and loose with the source material, especially considering Season 3 is focusing on a different sibling altogether than book three. If the events of Season 3 pick up pretty soon after Season 2 and Queen Charlotte's end, it's very possible Violet might find a new suitor in her next storyline. Personally, I'm here for it.