America is breaking boundaries and long-held traditions with our vice-president-elect Kamala Harris, a Black and South-Asian woman. The first minority (and female) vice-president to take office, Harris is showing all of us that women can do it. But let's not forget during these celebrations and ceremonies that it was Black and brown voters who put her there. 
As a Black woman who voted for the first time in this election, I'm happy to see the new representation in this election. I'm happy to see President Donald Trump leave office, which relieves a weight from my chest. I can finally breathe. My anxiety is slowly slipping away as the date for Joe Biden's inauguration comes near. After four years, it finally seems like the fight – or at least the hardest part of it – is coming to a close. And we owe this to minority voters. 
While I haven't been involved in politics for that long, in these past four years I've learned how politics intersect with social injustices and the rights of minorities. In these past four years, President Trump has chipped away the rights of minority groups, from planning to defund Planned Parenthood to disallowing trans* individuals from serving in the military. President Trump has made it his goal to harm marginalized communities.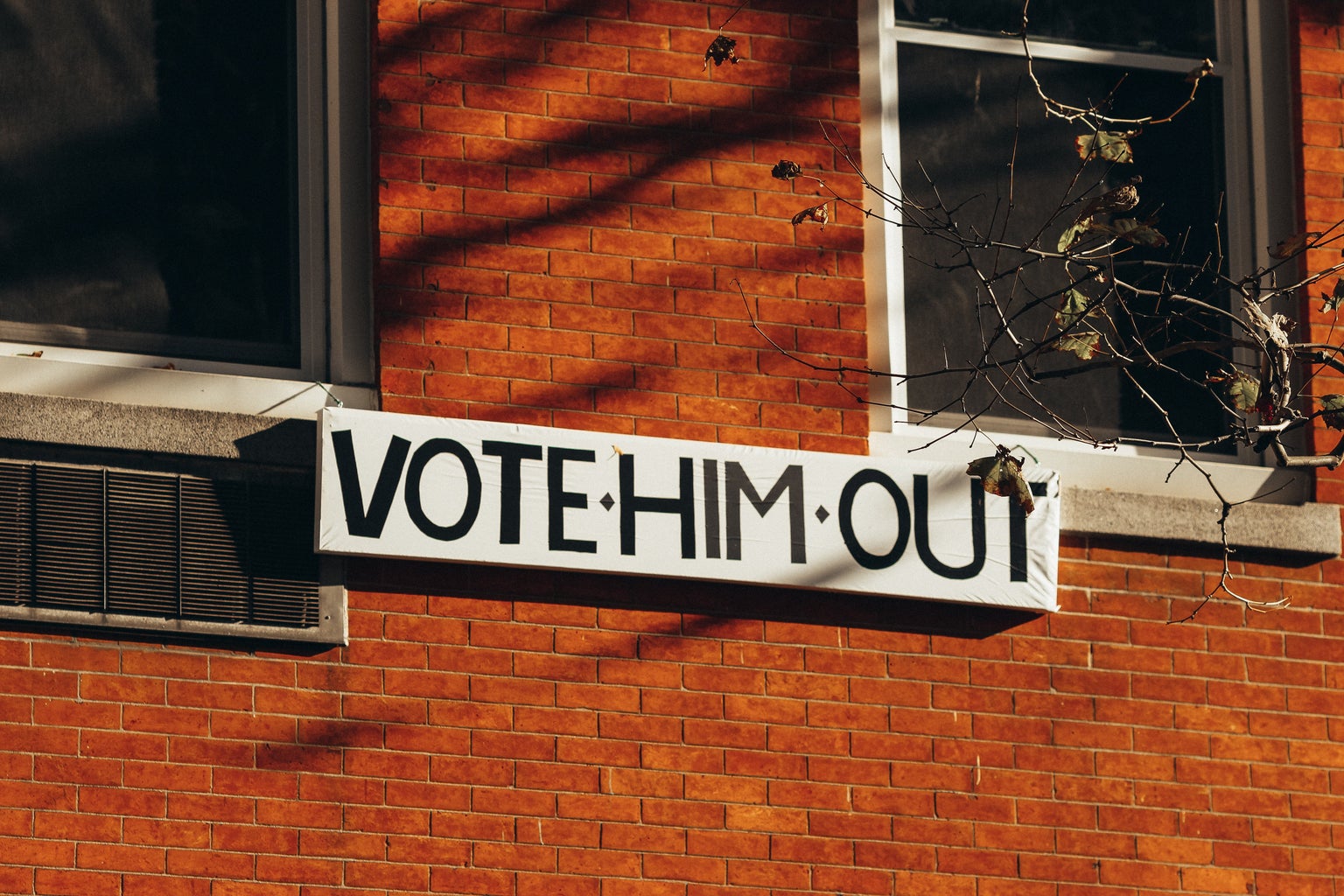 So, to see these same communities vote him out — an irony in itself — made me so happy. I was happy to see these communities — ones he fought so hard to disenfranchise — take their sweet revenge and prove him wrong. But as media coverage of this new win continued, I became saddened to see more coverage focused on Harris becoming the first Black and South-Asain vice president than on the voters who put her there. 
I'm glad that media outlets are focusing on the diversity Harris brings to the White House. She's breaking stereotypes and glass ceilings, letting everyone know that women – ahem, that Black women – can get it done. And while that's great, why is there so much less focus on the Black and brown voters who got her there? She's bringing diversity to the White House, because of diverse voters. Let's not forget that. 
The fact is: Black and brown voters should be thanked. They showed up in Philadelphia, Detroit, and Atlanta — three cities in key states that determined the outcome of this election. Without them, I'm not sure if Biden would be our next president. 
But we should also thank the Black and Brown voters in South Carolina who made Joe Biden the Democratic presidential nominee. We should thank Black politicians such as Stacy Abrams who registered more than 800,000 voters in Georgia. We should thank Latinx and Native voters who showed up in Arizona and Nevada. 
Our votes deserve the same spotlight as the newly elected officials we voted in. I'm tired of people forgetting that. I'm tired of people underestimating the power of minority voters. I'm tired of not getting my thanks. 
Here's the great thing about democracy: it lets the people speak and decide. The people have spoken, and have chosen a new group of leaders who'll turn this country into what they see fit. It was the people — the Black and brown voters — who took the first step to heal the divide in our country. It wasn't Biden or Harris, but our Black and brown communities. So, let's give them our thanks. Let's repost them on social media, or write an article about them (as I'm doing now). Show them appreciation, because they deserve it. We owe them our thanks.