As with any true Bachelorette commentator, I did my homework before this season began. Some of the profiles were hard to parse: Bradley M. wants a woman to adventure with. Jimbo always puts his family first. But Bennett's persona seemed pretty straight forward. Bennett went to Harvard; he was going to be "Harvard guy."
Reality TV has an obsession with the Ivy League. It's a code word for everything exotic in the intellectual department which, in a show like The Bachelorette, means you might be capable of placing Indiana on a map. 
But Bennett seemed to have no problem playing the role. The 37-year-old Wealth Management Consultant from NYC (could he be any more stereotypical?) arrived night one in a Rolls Royce and an impeccable white scarf. While Jay wandered around in a straight jacket, Bennett sipped martinis as if he were James Bond, instead of contestant No. 17.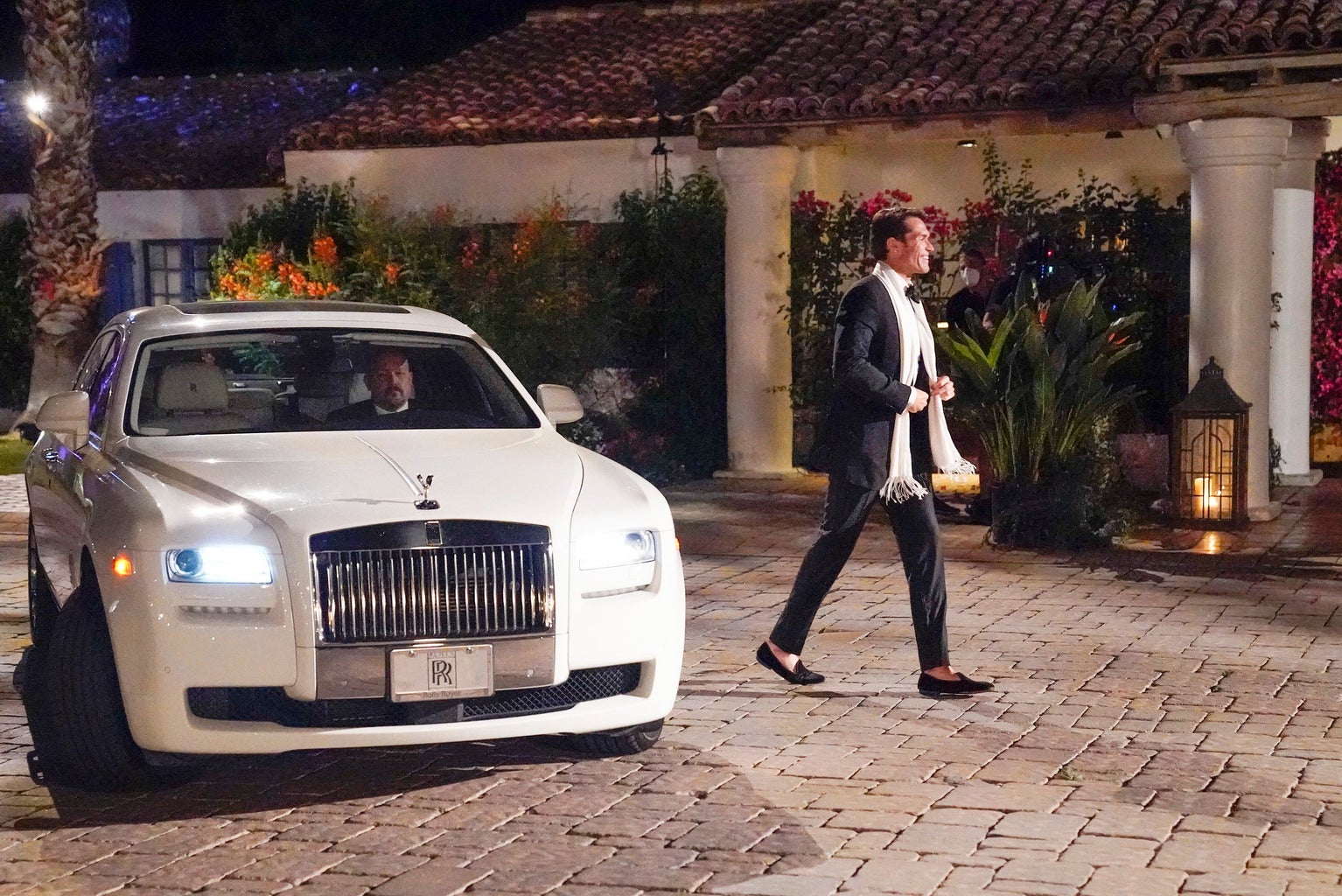 Case closed; I hated him. Next! 
But things quickly began to call my hasty dismissal into question, and it didn't take more than an episode or two for my Bachelorette group text to graduate from speculating about Clare and Dale to actively lobbying for our boy B to get more screen time. 
So today I come humbly before you, Her Campus readers and, most importantly, dear Bennett, to formally recant; to apologize for telling anyone who would listen that this sparkling specimen was actually a reincarnation of Patrick Bateman a la American Psycho, right down to the face masks. I recant because Bennett is, in fact, a beautiful gift. And we must treat him as such. 
In case you haven't come to this conclusion yourself, allow me to explain:
1. He's here to entertain us
Clare Crawley may have forgotten her job was, first and foremost, to be entertaining enough that I could spend two hours a week entirely removed from the apocalyptic (yet also achingly dull) nightmare that is 2020, but Bennett never has. From the blooper tour of "Chateaux Bennette" to his cutting commentary about fellow contestants, Bennett's put the weight of keeping me happy on his back from night one. 
He does this so well primarily because he's supremely self-aware. He knows he's unlikely to win it all, but he's happy to lope around Palm Springs delivering condescending one-liners and playing up his made-for-TV-bougie-guy persona for as long as he can.
"He had all day to think of an adjective, and he didn't think of an adjective, he thought of a noun!" —Bennett the GOAT
2. He's one of the guys…
There are plenty of dudes who lean in to their pretentious sides while on The Bachelorette, pretending they're too good to be there even though I'm pretty sure nobody frog-marched them into a limo. Remember Yosef (I'd rather not), who said he was "ashamed to be associated" with Clare? Gross. But Bennett is game. He knows what he signed up for, and he's here to give it his all. The guy who could have easily isolated himself from the group seems to have the respect of the house, which tells me all I need to know.
Plus, he delivered a pretty good Dale roast back in B.T.—before Tayshia—times.
3. … But he's also a "grown ass man"
He even has a certificate to prove it. 
Sure, he wasn't great at addition and took a pass on the physical challenge (we love a man who's in touch with his body's needs!), but did you see those beignets? More important than his breakfast-preparing prowess might be his basic respect for women. "Not one woman wants to be called a 'smokeshow,'" he points out after Chasten uses the word for the 37th time to describe his potential soulmate. This shouldn't be notable in 20-freakin-20, but here we are. 
4. I mean, he did go to Harvard
He may have failed the school challenge this week, but hey, math is hard. And it's not like he has much use for it in his job as a…wealth management consultant. (Okay, come back to me on that one.) The merit of his college admission decision aside, Bennett has his life together, and you know he's good for a trip to real-life Paris when we're allowed to leave our homes again.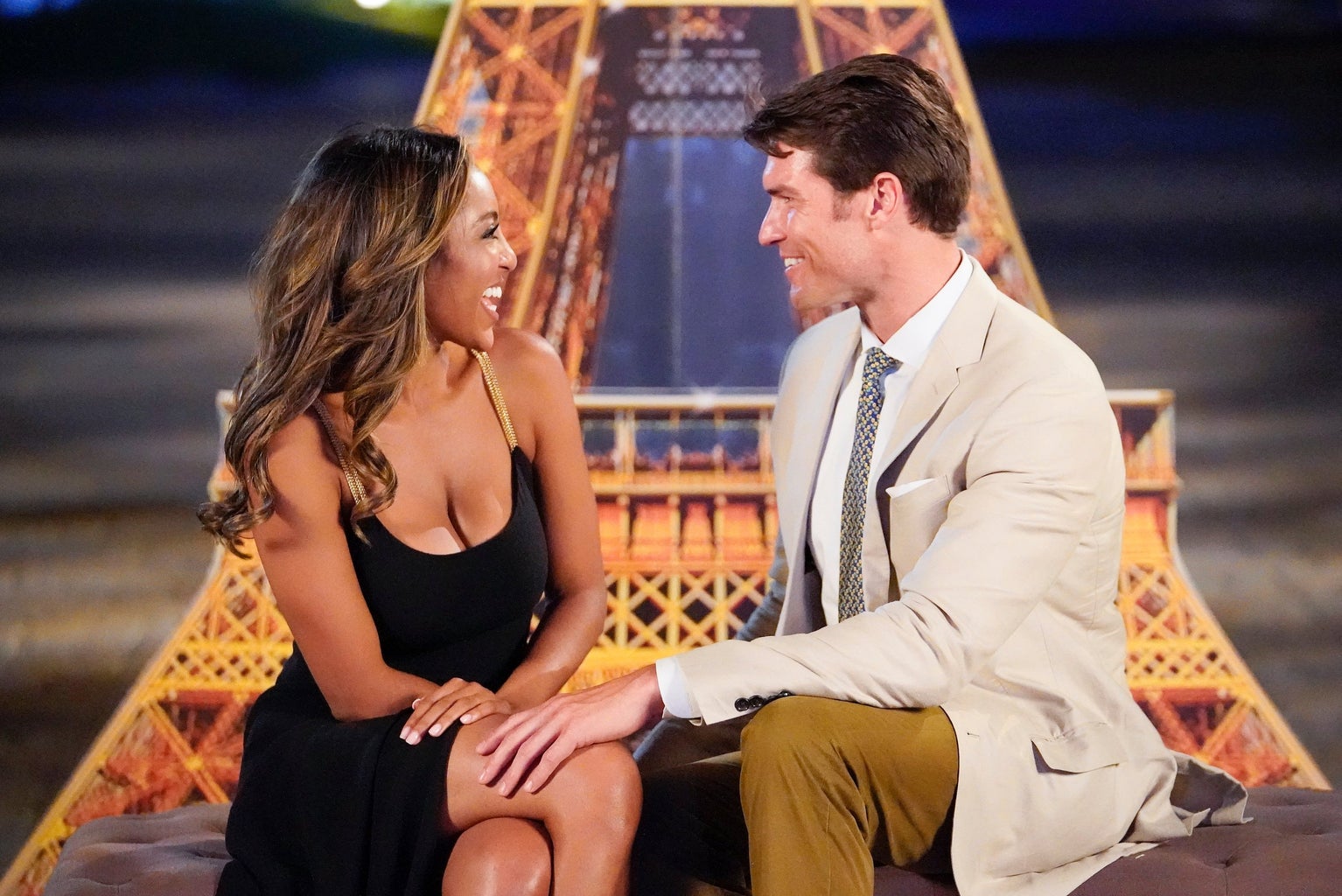 So godspeed, sweet Bennett. May you continue to light up our TVs on Tuesdays for as long as Tayshia keeps you around. And after that, we'll see you on Paradise.