5 Concerns Every Student Has About Returning to Campus
All anyone wants right now is for life to go back to normal, and all any college student wants right now is to go back to a normal college routine. Sadly, that won't be the reality on campuses this fall due to COVID-19 and a socially-distanced semester. For those students who are planning on going back to campus, there are tons of questions that need answering. Here are just a few of the many concerns that are top of mind for freshmen to seniors alike.  
1. I want to have a social life, but I also want to abide by social distancing guidelines. What will social life be like on campus?
Even though we all know that classes and academics are the most important aspect of college, social life is arguably just as big a factor for many students. College is where you meet new people, make new friends, try new things, and explore new places. Also, many students get valuable experience in their chosen field through extracurriculars and networking. It's hard to imagine a campus without these new experiences, and students are worried that it will be difficult to maintain relationships while also following appropriate safety precautions.
Campus events and student groups are also a concern. Many people are involved in groups and clubs that require in-person meetings and interactive activities — but how will they meet if social gatherings are limited? Emma Neary (Boston University '23) says, "I think my biggest concern is with events and student groups. My biggest involvement on campus is with theater, so I'm really worried about what that will look like or if it will happen."
Another major question is how Greek life will operate on campus this fall. Riya Moorthy (University of Delaware '23) expressed her doubts about controlling the virus within fraternities and sororities: "If students refuse to wear masks, off-campus gatherings may become a cause of outbreaks, as we have already seen with the University of Washington 'Greek Row' outbreak. All in all, I hope all my fellow students are willing to follow all precautions so we can have a safe and healthy fall semester."
2. I am worried that not all students will wear masks on campus. How do I know if my campus is safe to return to?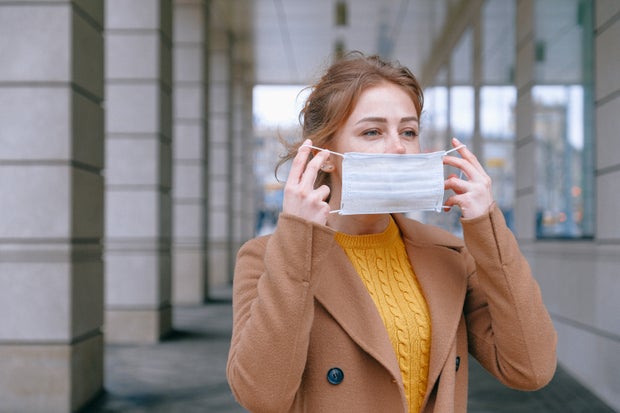 Photo by Anna Shvets from Pexels Not every school is requiring their students to wear masks, and as such, many are worried that their peers will not cover their faces on campus and in classrooms. It's a legitimate fear! How can we feel safe returning to campus if we can't trust our peers to protect themselves and others?
Additionally, schools have not detailed what will happen if someone on campus becomes sick with the virus. Marina Barros (Boston University '23) says that her school has not explained where students will be quarantined if they do show symptoms or test positive for COVID-19. "Knowing that a good amount of students are choosing to stay home for the fall semester gives me hope that BU will be able to keep campus a safe place for us," she notes. 
3. I want to continue my education in-person, but a lot of my classes are online. Is it worth going back to campus if I can't even go to class?
Even though a lot of schools have promised a hybrid type of learning with half online classes and half in-person classes, students are still worried about getting a quality education. Hannah Wichard (Ithaca College '23) feels that the hybrid type of learning has the potential to be overwhelming since it is very new and unknown, and it doesn't give students the ability to connect with professors thoroughly.
Some students are also questioning if it's even worth going back to campus, considering that many universities are not lowering the cost of tuition for this fall. If you are weighing out your options financially, know that taking a semester off from school is an available option as well. 
4. I want to live in on-campus housing, but I'm nervous. What will it be like to live with other students?
Some students, like me, are planning to live in on-campus housing this fall, which means being surrounded by hundreds of other people. "I'm curious to know how everything is going to function," says Gabriella Vicidomini (University of South Carolina '23).
Freshmen dorms are usually a hot spot for disease, especially during flu seasons, because students share bathrooms, showers, rooms, food, and more. Almost every person I know in college has gotten sick at least once during their first semester of college. Still, few schools have fully outlined plans that will prevent the spread of the virus in this kind of living environment.
5. I want to have a normal college experience, but I'm worried that things are going to get worse regarding COVID-19. What kind of experience can I expect going back to campus?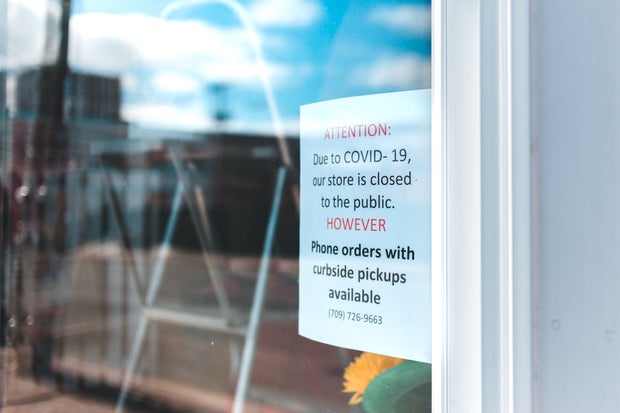 Erik Mclean Some students who have the option to return to campus are taking it. However, a "normal college experience" won't be the case. This new way of life means that everyone will have to be extremely careful and follow any standards their school has set in place — even if it comes at the expense of some of the most exciting college traditions like sporting events and large celebrations.
"Honestly, it's such a tug of war with how I feel," says Christina Altomara (Stevens Institute of Technology '23). "I really want the semester to be completely back to normal with all in-person classes and events because we obviously all want the experience that we signed up for." But the virus poses a threat to normal college life. She continues, "While I'm concerned about my social life and how everything with extracurriculars is going to play out this semester, I'm more concerned with how long this is going to last."