By Sarah Abdelaziz
Growing up as an Arab/Latin/American Muslim, I was always proud of the faith that I represented. I was also proud of the multicultural background I expressed. Within the Muslim population, some women come from everywhere around the globe. My favorite thing about being a Muslim woman is that in such a diverse community, we all stand for ourselves in the same way. We all honor ourselves in the same way.
When people think of Muslim women, a few things probably come to mind. Often times, people think of someone of Arab descent or someone who is oppressed. As a Muslim woman, I have the freedom to follow what I believe in and do whatever I put my mind to. Being someone of many ethnic backgrounds such as Palestinian, Puerto Rican and Colombian, it was inevitable that I would encounter an identity crisis.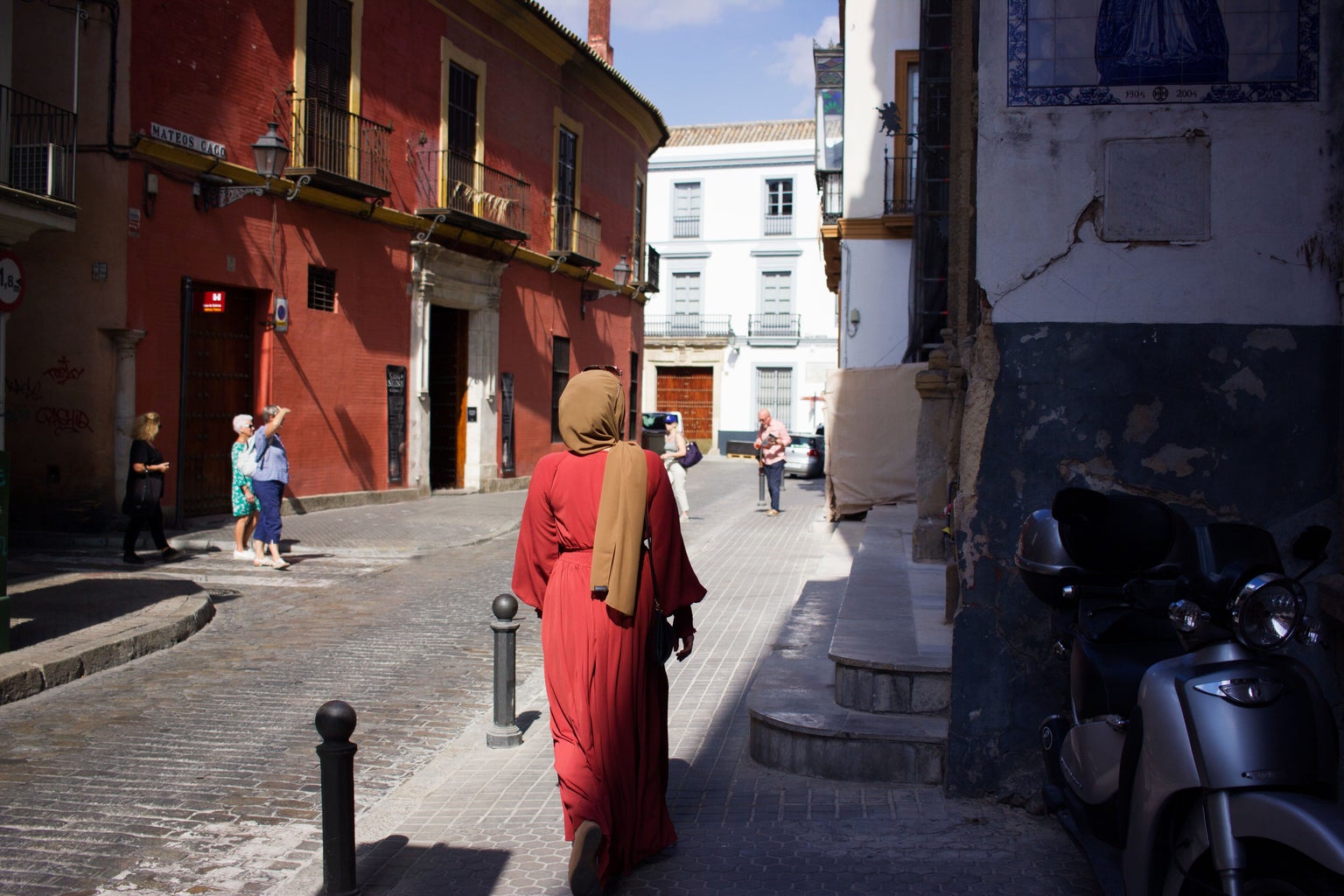 Embracing where I came from was always easy, but balancing my life while still trying to keep up with American culture was the challenge. It was easy to experience not feeling American enough as it is for most American Muslims today. Or sometimes, that I was not cultural enough for my family. I questioned who I was and where I fit in with society. I knew who I wanted to be, but did not know how to express it. Within time, as I spent more time with my close family and friends, I slowly discovered my roots more and learned how to better accept this balancing act.
Since my teenage days, I always maintained a love for fashion and found that fashion was the best outlet for me to express myself best. At a young age, I knew I wanted to establish a career within the fashion industry by obtaining a degree in fashion merchandising, which I'm now on my way to receiving. While maintaining modesty, I incorporated all sides of my personality into my wardrobe. I loved the idea of dressing according to my values while keeping it trendy. People may see this as a challenge, but in reality, this is rewarding for us and makes us unique in our way.
There are also role models that help empower me, too. I specifically look toward the diverse and powerful Muslim females in media who inspire me to advocate my beliefs. Being surrounded by fearless and dedicated women in my life also persuaded me to follow what I love most.
If I could take one thing I learned from all the experiences in my life, it would be that you have the freedom to believe in whatever it is that makes you feel like you. Whether you are Arab, Hispanic, black or white, we are all women with the same rights. We as Muslim women have come so far in all we have been through and now is our time to be in power and show the world who we truly represent.