One Tree Hill is arguably the best show to ever grace our television screens. There truly was a character for everyone, from the angsty loner Peyton Sawyer to fierce and fabulous Brooke Davis and everyone in between. However, there's one character on that show that makes my skin crawl every time I watch it: Lucas Scott.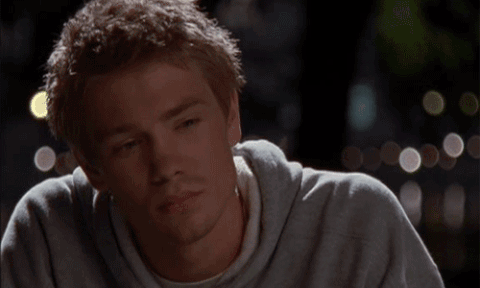 So dramatic, SMH.
I know what you're thinking: "Lucas was the main focus of the storyline!" That may be true, but the show did continue without him for three more seasons. In my opinion, all Lucas ever did was play mind games with the girls of Tree Hill, and whine about it when karma came back to get him.
He's first presented as the sweet, sensitive one, and morally superior to his brother Nathan (the blatant disrespect for my boy is unacceptable, TBH). As the show progresses, we see Nathan morph into the bad boy turned good guy who completely gets his life together when he falls in love with Haley. Lucas, on the other hand, cheats on Brooke with her best friend, Peyton, numerous times when they're in high school. He then goes on to cheat on his fiancé, Lindsey, with Peyton and then leaves her at the altar. Lucas was a full grown adult at that point and still hadn't learned from his mistakes. If that's not classic f*ckboy behavior, I don't know what is.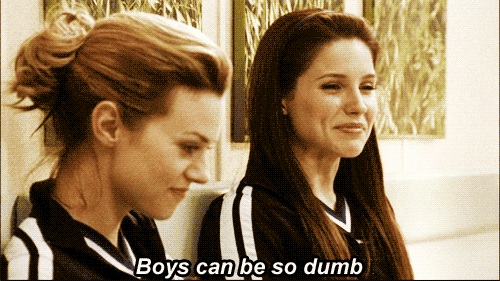 Say it louder for the people in the back. 
Lucas was honestly the worst kind of boy, because he genuinely believed he was in love with a different girl every single day. Lucas used whichever girl was available in Tree Hill whenever it was most convenient to him, with no regard for their feelings. He then would either a) cheat on her or b) make her insecure in the relationship by holding on to past grudges. When Brooke was with Chris Keller she apologized, and he said he forgave her in a dramatic rain scene. But later on, Lucas slut-shamed Brooke whenever she did anything he deemed less than perfect! 
Karen would be disappointed in you, Lucas.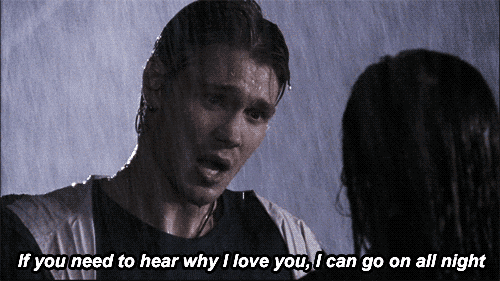 Liar.  
While we're at it, Lucas was also a terrible friend to Haley. He whined and whined when he found out she was dating Nathan and even had the audacity to get mad at her when she was thinking about having sex with Nathan, which was none of his business. Even after he coming to terms with their relationship, Lucas continued to belittle Haley, and made her feel like an outsider any chance he could. Case in point: he told her she looked ridiculous when she became a cheerleader, while Nathan was cheering her on (who's the superior brother now?)
Lucas is part of a much bigger issue in television, the good guy archetype who isn't actually that good (see also Dawson, from Dawson's Creek, and Archie, from Riverdale). Most teen drama TV shows create this male character who is supposed to be "one of the good ones" and "not like the others" who goes around saving the women in the show, but when you look closer, this guy is usually the one doing the most damage. He feigns moral superiority to justify his selfish actions and bounces from girl to girl without a care in the world for any of their feelings. Not only is this archetype frustrating to watch, but it creates false expectations for girls IRL.  
When it comes down to it, Nathan will always be the superior Scott brother. Sorry Lucas, you were the worst.