If you haven't been living under a rock, you'll know what High School Musical: The Musical: The Series (HSMTMTS) is. In fact, there's a pretty good chance you're obsessed with it (totally not projecting here). But if you have in fact been living under a rock, HSMTMTS is a Disney+ series starring some of the hottest upcoming actors and singers, including Joshua Bassett, Matt Cornett and Olivia Rodrigo. Season one follows the lives of a group of high schoolers performing their first-ever musical and yup, you guessed it – it's High School Musical. 
Season one was nothing short of a masterpiece, and I instantly became a fan (seriously – ask my BFF how we'd jump around the sofas in our dorms with excitement each episode). The show highlights real-life issues many of us have lived through, including battling with imposter syndrome, love triangles and having difficult familial relationships, all while showing you how music can sometimes be the escape you need to retreat to in order to take a break from the real world.  
With season two airing as we speak, I've been amped, and there was almost nothing that could get me more excited. Except, perhaps, for speaking to Joshua Bassett and Matt Cornett, and asking them all the questions I've ever wanted to know, like what their favorite HSM song is – like that would ever happen… Oh wait, it literally did. I got to hop on a call with Joshua and Matt, who play our favorite teenage heartthrobs Ricky and E.J., respectively, and believe it or not, they're just as sweet IRL as they are on the show.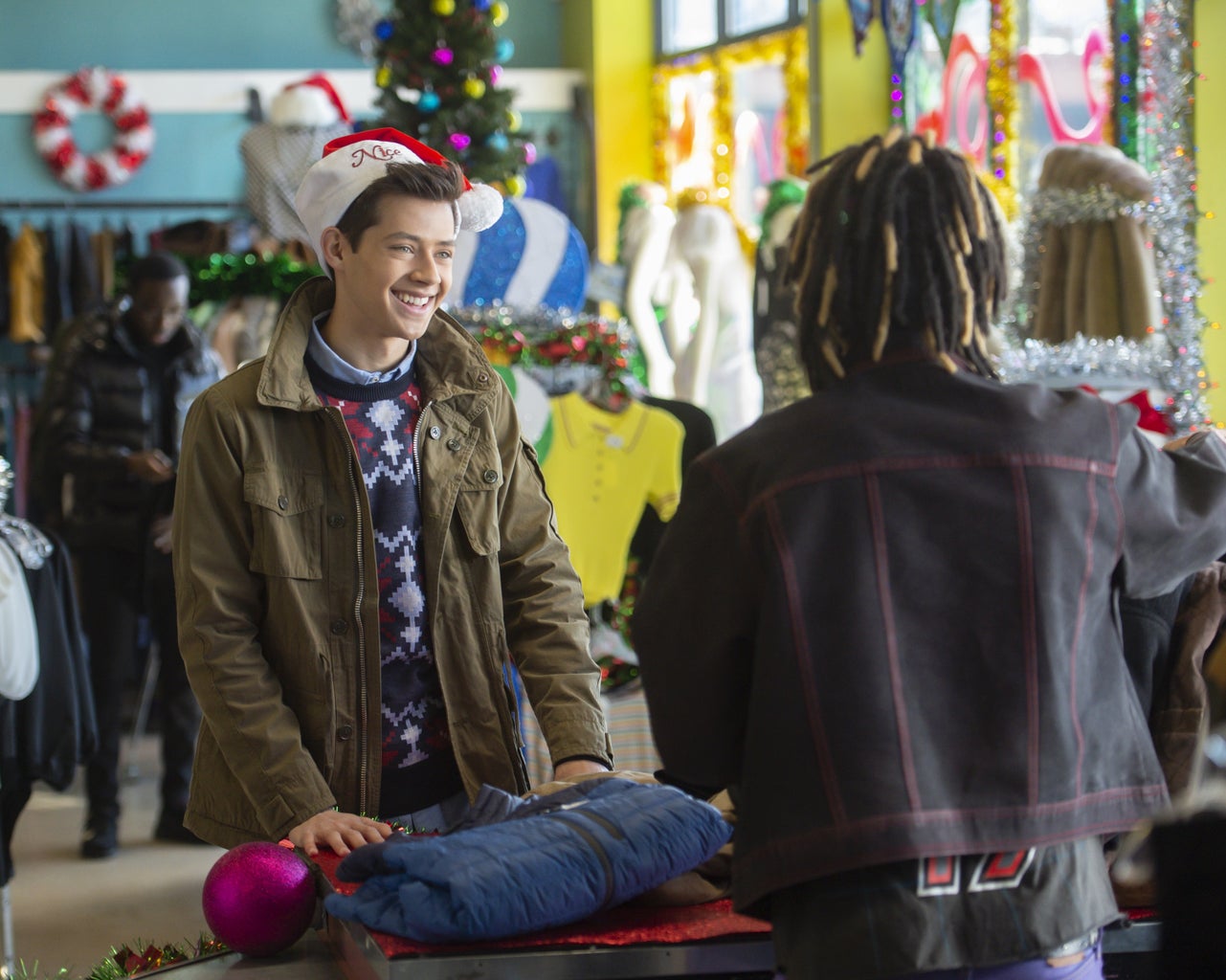 Filming during the pandemic hasn't been easy, but they were in good spirits about it
The COVID-19 pandemic affected a number of aspects of life on set, but the whole cast and crew got to be together in Salt Lake City for quite a while working on the upcoming season. 
"It was really great because we still got to have [some] time together while also being safe, and making sure that we were following every kind of protocol that we could," Matt says. "Everyone on our health and safety team and everyone at Disney did such incredible work on making sure everybody was safe." Despite all those shifting protocols, Matt doesn't think their relationships were affected too much. 
Joshua, on the other hand, feels like the experience brought them even closer together. "It was really hard for everybody, but it's the best job in the world, and so we'll do whatever it takes to film a second season," he says. "That just required us being extra safe, but we still got it done and I would say that we're actually all closer because of it."
With a cast that adorable (seriously, just wait until you hear Joshua's favorite BTS memory) and tight-knit from an outsider's perspective, I can only imagine just how much they supported each other through a literal global pandemic; talk about a second family, eh?
The pressure that came with the High School Musical name
When it was announced that HSMTMTS was becoming a reality, High School Musical fans all over the world rejoiced, but we didn't consider the insane amount of pressure these new characters must've been feeling. There were definitely some nerves in the lead-up to the first season, because they had to make sure they were paying respect to the films that held the same name. 
Joshua was apprehensive when he first heard of the show, scared to smear the High School Musical name. But as soon as he read the script, he realized that it wasn't a High School Musical 4, but rather an entirely different universe of kids who grew up watching High School Musical. "We were in such great hands with Tim Federle," he says, "and everyone in the cast is uniquely brilliant and brings so much good to the table that I wasn't worried about it. I knew how strong and wonderful our show was, but it's still cool to be part of the High School Musical family, that's for sure." 
Mixing work with fun
And given that the cast is such a tight-knit family, I could only assume they must have some good behind-the-scenes stories. 
For Matt, the last day of filming season two was particularly memorable. "…we were all in the cast screen room," he says. "Joe Serafini started playing on the piano and everyone started singing different Broadway songs, and at one point Kate Reinders started singing a song from Wicked, and she started singing Glinda's part." Everybody was there and everybody was singing, making it an incredible memory to walk away from the season with. "It was so beautiful, and it was such a great way to kind of finish the season two chapter," he says.
Joshua's favorite memory comes from earlier in the season. It was the day they filmed episode two, and as they waited in the holding rooms, they played "Grow As We Go" and everyone started dancing around in a circle (which was luckily captured on camera, BTW). "It was such a special, beautiful moment and it makes me cry just watching that video," he says. "It's just such [a] loving environment and beautiful family that we have."
Asking the important questions
But there's something even more important than their experiences on set: their all-time favorite HSM song. And in true Troy/Ricky fashion, Joshua's favorite is You Are the Music in Me. "I don't know why," he says, "but it always has a special place in my heart." You're welcome, ladies – you can now listen to it on repeat knowing that there's a pretty good chance Joshua is, too! 
Matt's choice, on the other hand, was quite unexpected; his favorite is Scream. "I don't know why, but it's so intense," he says. "The lightning through the halls, the twisting of the cameras, the hall's spinning – it's like so intense, and I love it."
And given how many of us resonate with the characters on the show, I was pretty curious as to how much Joshua and Matt resonate with their characters. It turns out it's a whole bunch!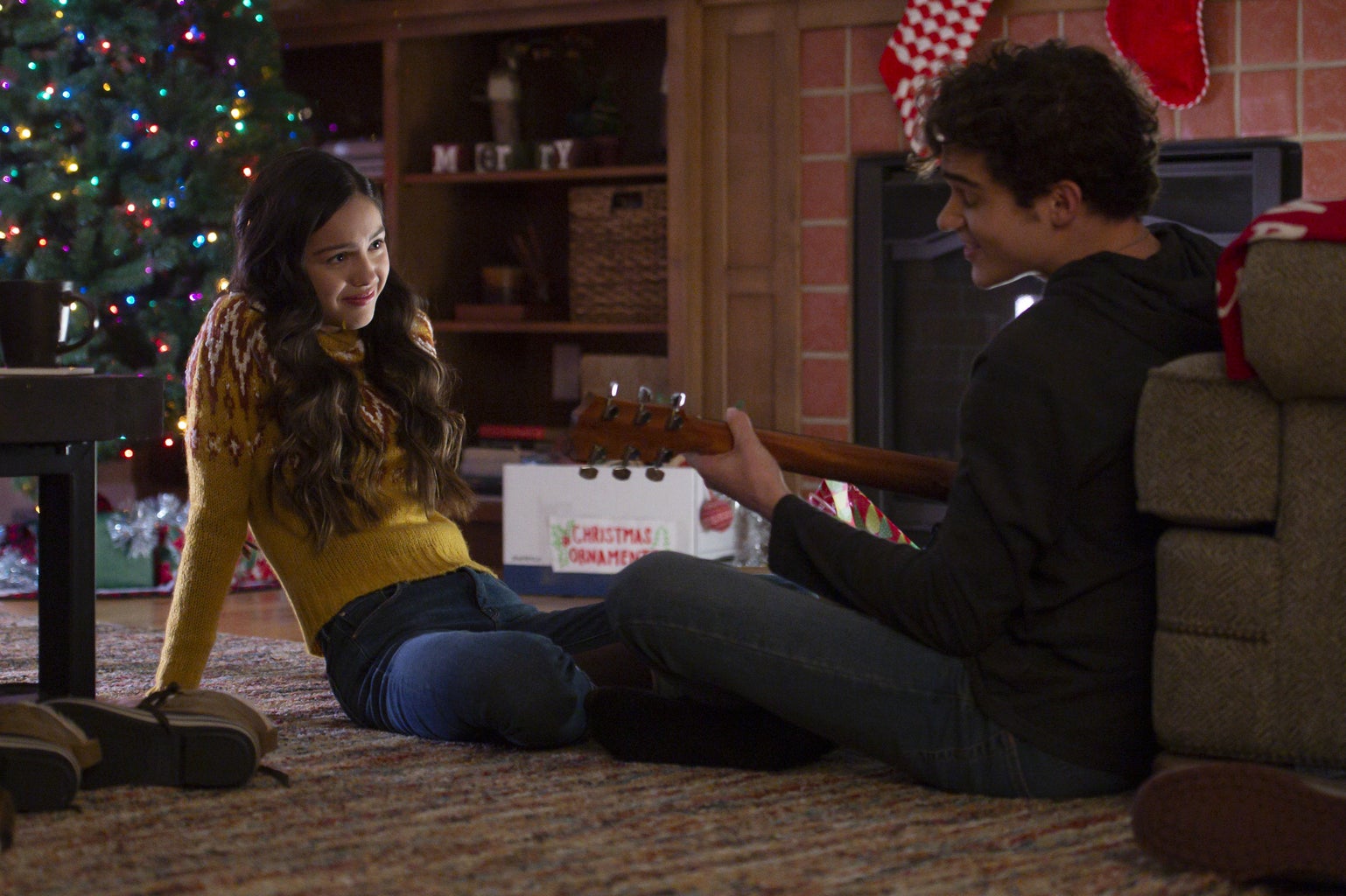 Matt feels E.J. is truly a good guy deep down, and while he made a few poor judgment calls in season one, he reveals that everyone's going to get to see him figure himself out this season. "I know E. J. and I are very similar in the fact that when I care about someone or I love someone, I care with my whole heart," he says. "I love with my whole heart. I truly always do want the best for everyone, and I think E. J.'s very much so the same way," he says and boy, do I have all the feels. Could you imagine the Matt Cornett loving you with his whole heart? *sigh*
On the other hand, Joshua has found it interesting to be learning from his character and his experiences. "Ricky just goes for things, you know, and he puts everything he's got into everything he does," he says. "Another thing [about] Ricky is [that] no matter what, even though he's trying his best, he falls on his face sometimes and he's still figuring everything out. He's still learning how to love and what that even means, and I think that that resonates with me a bunch."
What to expect from season two
If you're wondering what season two is going to be like, Joshua and Matt are promising you one thing: It's double the everything. It's double the singing, double the dancing, double the drama and also double the fun. And anyone who even remotely liked season one is going to be in love with season two. Their words, not mine!
For one, they're hoping to normalize a lot of things that may have been considered taboo a decade ago. With writing so many relatable universal stories and having a ton of unique characters, they're really hoping to speak to people in an authentic manner. Joshua also mentioned how there's a lot of underlying truth to the writing, and that's why so many people can resonate with it. Everyone can find a little bit of themselves in the characters, and that can help them feel special – as though they're a part of something where they can find comfort and escape for a few hours of entertainment. 
"I know that I personally am very much obsessed with this season, and there are so many new characters, too," says Joshua. "We really expand the universe, so it's very exciting to sort of try a bunch of new stuff and go further into all of these characters that everybody loved from season one."
Also, if you're someone who's just now getting into the rhythm of things – NBD! According to Matt, regardless of whether or not you've watched season one, you'll still be able to enjoy season two. With so many different characters and storylines, there's something for everyone.