I'd never watched The Bachelor in the 26 years of my life. A lot of my friends have always suggested giving the dating reality series a chance, but I could never get past the idea of having 24 women competing over a handsome man (or vice versa), doing whatever it takes to make him their husband. Out of all the dating shows I've watched, I don't know how one bachelor can possibly get to know all of these women – breaking many of their hearts over and over again, week after week – until he gives the final rose. Then, he'll propose and marry her, like a fairytale, right? It's cliche to even say. Plus, the longer these women last, the worse the competition gets in their heads.
But 2021 is the year for me to start taking chances, so I decided to give The Bachelor a try. After spending 12 weeks watching the show, I think it's time for the reality series to come to an end. After the season finale, I was more than disappointed with the show. Matt James was the first Black bachelor ever to appear on our screens, and he didn't find love, which left Bachelor fans sad and frustrated.
Ultimately, I think the season was unsuccessful because the franchise continues to avoid tackling race issues within the show's history. For instance, Chris Harrison has temporarily stepped down from hosting after seemingly defending racism during an interview with Rachel Lindsay, while Matt was left heartbroken and searching for a therapist. He chose Rachael Kirkconnell without fully knowing her background, including the fact that she had a documented history of racist behavior, including photos of Rachael at an antebellum plantation-themed fraternity formal in 2018.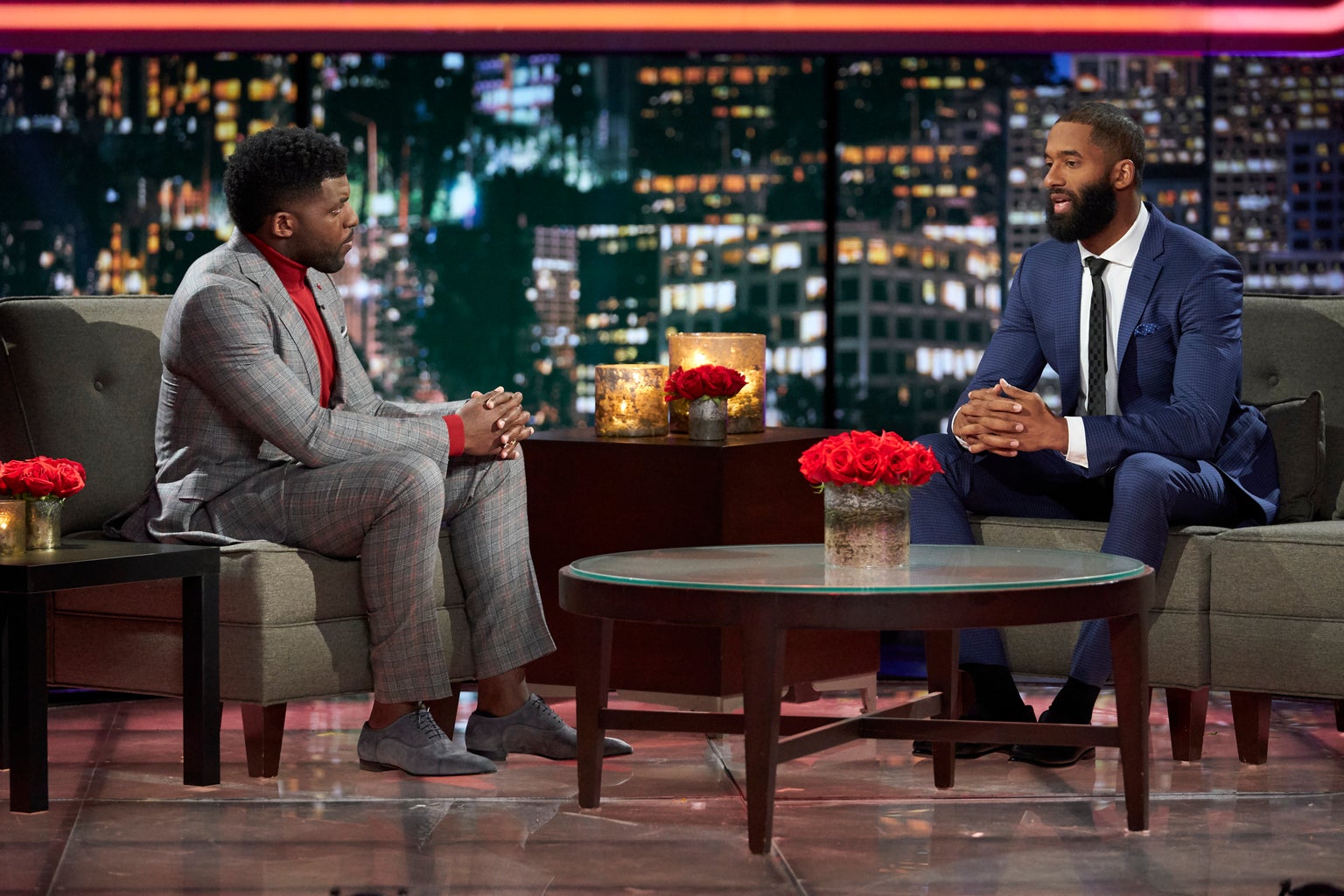 During the "After the Rose" ceremony, James revealed he'd broken up with her after seeing the controversial photos that surfaced on social media. Rachael released a statement on Instagram, in which she apologized and said she was "living in ignorance." She also said she's "learning and will continue to learn how to be antiracist." What's worse: the producers knew about her past and didn't say a word about it.
Controversies are nothing new with The Bachelor – they're what keep the fan base interested. But TV networks take advantage when social media stirs up the fact that this and that show don't have many Black people. It's exhausting and tiring to see networks think putting someone who's making history on a hit reality show on a popular network will solve all their problems. The whole time watching this season made me roll my eyes, even while looking at memes. Just because Matt is the first Black bachelor doesn't mean that it needs to be pointed out every time someone mentions his name.
And just because he's trying to save himself from being hurt, it shouldn't be this way for all of the show's contestants. I see it as more of a publicity stunt for everyone falling in love with Matt. They want us to latch onto the fact that he's attractive, ignoring how vulnerable he seems – not emotionally mature, or ready to be on the show. Matt had personal issues to deal with, especially being uncomfortable while the camera was filming him falling in love for the first time, as well as speaking with his father to resolve past family issues. They should've picked someone to be the bachelor who was already a contestant on The Bachelorette, and had experience being on TV. You can tell that the former Bachelor star had a lot of pressure, and the producers didn't care about it; all they cared about was Matt making a fool of himself on national TV (can we talk about the way he had his eyes opened when he kissed every girl?).
They also took out the scene where Matt and Tayshia had real conversation about race. She was so brokenhearted she couldn't even talk, but it was cut for who knows what? There's so much from Bachelor Nation shows that don't deserve to be on air, but I guess the producers don't care. They only care about viewership and how much recognition they're getting. I understand that many people watch the show because it has moments where the eye-candy Bachelor takes his shirt off, and there are genuinely sweet parts of what he does and is looking for in a relationship. It has drama and has you on the edge of your seat to see who'll get the rose – I can't say it doesn't know how to draw most viewers in! But I think the show is trashier than a lot of reality shows; it doesn't feel real to me, and that's not fair to the contestants or the viewers.
To this day, I don't understand the attention from it. All I can say is this was my first and last time watching this show – there are far less toxic venues of entertainment out there.