What It's Like to Be Lucy Hale's Doppelgänger
Being famous is pretty exhausting. People are constantly staring and taking your photos, or acting sly as they record a video of you for their Instagram story. For the record, I'm not famous — but I do have a celebrity doppelgänger: Lucy Hale. So on some days, to some people, I'm sort of famous. 
I have had all kinds of cringe-worthy experiences, from having a waitress be too nervous to serve a table I was eating dinner at, hearing people whisper in line behind me at coffee shops, or having girls stop me when I am out with friends and ask for a picture. Yes, I took a photo with them after I delivered the disappointing news; I'm not her.
The humble part of me is bashful and oftentimes a little embarrassed when I'm approached by a  "fan." Other times the Pretty Little Liar in me chooses to totally rock it, because even when you're not actually famous it's still super fun when people want to take your photo. I mean, really, it is kind of crazy how I look like Lucy Hale.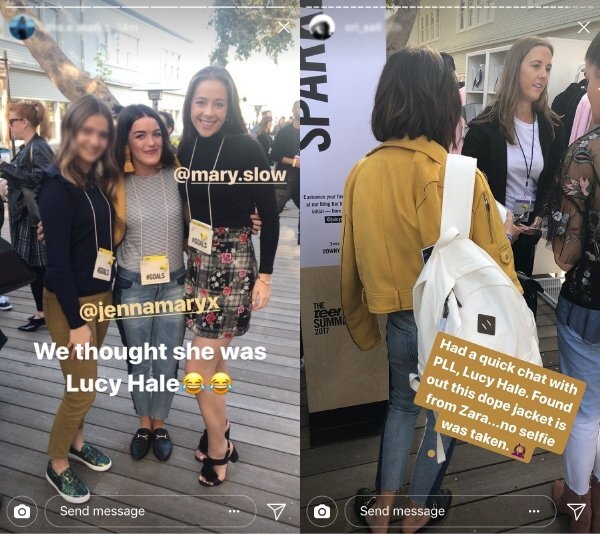 It goes a little something like this: "Oh my gosh. Do you know you look exactly like Aria from Pretty Little Liars?" or,  "Hi, I am such a fan of your work, can I get a pic?" The best experience to date was meeting Alisha Boe from 13 Reasons Why and having her be starstruck because she thought I was Lucy Hale. I mean it was pretty cool to be recognized by a real celebrity, but almost all these encounters end with me awkwardly explaining in full detail that this happens all the time.
Like Lucy, I am relatively short at 5'3", have short dark hair, full eyebrows (thanks, Mom!) hazel eyes, and to top it off, we're both born in June — yes, we're practically Gemini soul sisters. Unlike Lucy, I did not star in 7 seasons of Pretty Little Liars, explore a career as a country singer or serve as the ambassador of the beauty brand Mark Girl.
The funniest part about this is that I already have an identical twin, so technically Lucy Hale is our missing triplet. Sometimes we're jokingly called the Lucy Hale twins and prior to Lucy's hair chop my sister Kelly used to get mistaken for her more than I did! We're like the opposite of twins separated at birth. Did I just dream up a new Freeform series?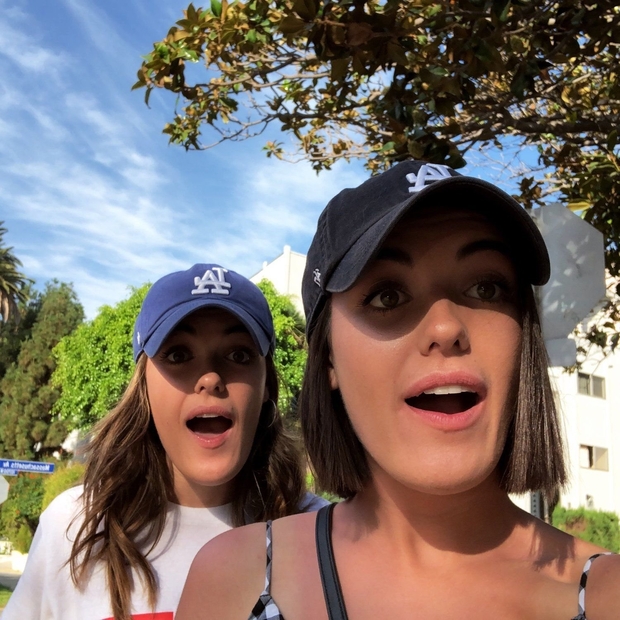 After years of people saying that I look like her, I decided to go full-on Lucy Hale for a week and recreate some of my favorite looks of hers to really mess with people. Here's how it all went down:
It's fun for people to think you're a celebrity, but, doing glam every morning is a ton of work on a day-to-day basis. Lucy Hale, pretending to be you has been fun. But, I'm back to being Jenna, and I'm going to appreciate it more than ever.
The Her Campus National Editors write about products we love and think you'll love too. Her Campus has affiliate partnerships, so we get a share of the revenue from your purchase.