Daisy Jones and The Six was a television force to be reckoned with over the last month, and I couldn't get enough of it. Every Friday for the past four weeks, I've been tuned in to see what wild events would happen next for our fictional 1970s rock gang. Also, who could forget their album Aurora being released on streaming platforms? I think I listened to it way too much (with my personal faves being "Regret Me" and "Look At Us Now (Honeycomb)." Overall, as the mini-series finale aired on March 24, I bid a bittersweet goodbye to the story and some of its characters, while also being hopeful for the show to be renewed for a second season.
I know what you're thinking: "But doesn't the show end similarly to the book?" Yes, you are correct; however, the show's ending leaves more to the imagination and has a slight change from the original storyline, which makes me wonder if there will be a Season 2 — and what direction the show could take if given the chance. Spoiler warning: Spoilers for Daisy Jones and The Six Season 1 follow.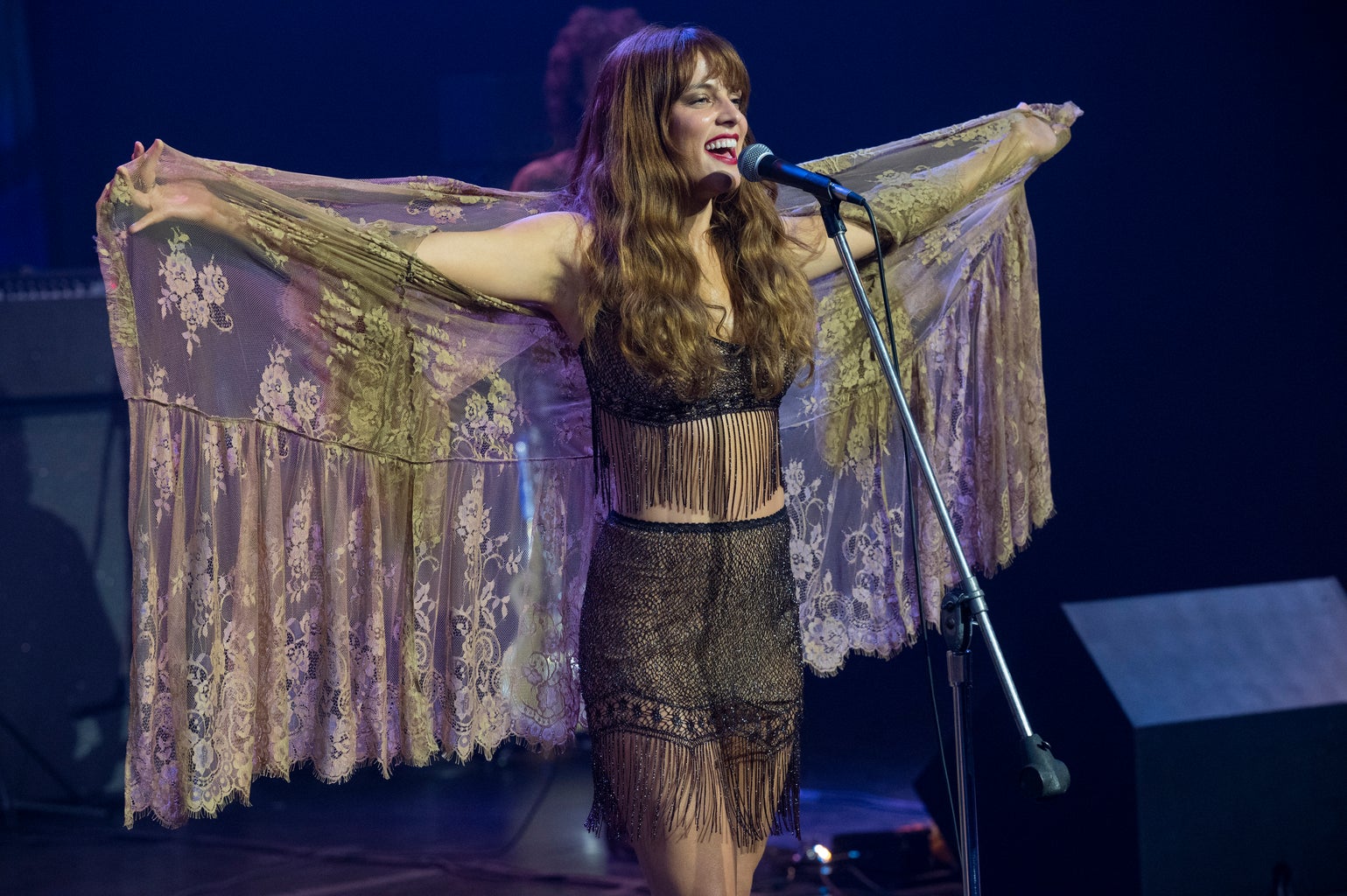 HOW DOES THE BAND BREAK UP?
As the show approached its conclusion, we saw the band's outside lives take a significant toll on their career. 
Camila witnesses Billy and Daisy sharing an intimate moment while writing song lyrics and becomes enraged when Billy refuses to tell Camila during an argument that he is not in love with Daisy. After the dispute, Camila leaves their shared hotel room with their daughter Julia, and Billy goes into a meltdown trying to contact them before their concert. During this time, Billy relapses and begins to drink excessively. 
Meanwhile, Eddie drifts away from The Six, dissatisfied that he is being overshadowed by the more popular members, particularly Billy, and that Billy re-recorded his lines on the group's album. Eddie informs Billy that he intends to leave the band after the tour concludes. Eddie eventually has a fistfight with Billy over it and his possible fling with Camila, which results in his black eye.
Karen and Graham's relationship starts unraveling as the two have completely different aspirations, with Karen wanting to further her career and become a rock star and Graham wanting to settle down and start a family. Karen eventually calls it quits, telling Graham that she doesn't love him as much as he loves her.
Daisy is at a crossroads in her life because she recently ended her relationship with Nicky and her heart is still toying with her feelings for Billy. During the concert, she decides to let Billy go to Camila. Finally allowing their relationship to dissolve ends up being the best decision for the both of them.
Daisy is the one who officially begins to want to leave the band after everything that has transpired. Rod begins to prepare to inform the group of Daisy's exit the following day, but Eddie sticks to his word, walking out of the hotel and into a taxi rather than the band's tour bus, signaling his departure from the group. Graham follows suit, dropping his guitar and failing to board the bus.
HOW DOES DAISY JONES AND THE SIX END?
After 20 years, the members of the band relive every moment from the band's formation to their separation in a documentary video that has been featured throughout the series. Julia, Camila and Billy's daughter, is finally revealed to be the person behind the documentary. Each former member, one by one, shares what they've been up to since the group's demise. 
Karen pursues her dream of becoming a rock star, while Graham settles down, returning to Pennsylvania and starting a family of his own. Eddie eventually forms his own band and performs solo gigs on occasion. Warren worked as a session drummer; he and Lisa married in 1982 and have twin daughters. Bernie and Simone open a nightclub. Teddy died in 1983 after being discovered hunched over in the recording studio, prompting Billy to remark in the documentary that he died doing something he loved. Daisy starts her own solo career, becomes sober, and even has her own daughter, while Billy shares that he was able to recover his relationship with Camila after returning to rehab, beginning therapy, and reflecting on himself. 
Camila, unfortunately, becomes ill and dies before Julia can complete the documentary, but she does leave a message for Daisy and Billy. She shares with Daisy that she's so happy and proud of her growth over the years and that she has always been one of Daisy's biggest supporters. In the same video, she instructs Julia to tell Billy to call Daisy, saying, "We have had a wonderful marriage, your father and I. We chose each other. But nothing in life is ever as simple as we want it to be. So one day, when he's ready, tell your father to give Daisy Jones a call." The show concludes with Billy fulfilling Camila's final wish by knocking on Daisy's door, reuniting the two after two decades apart.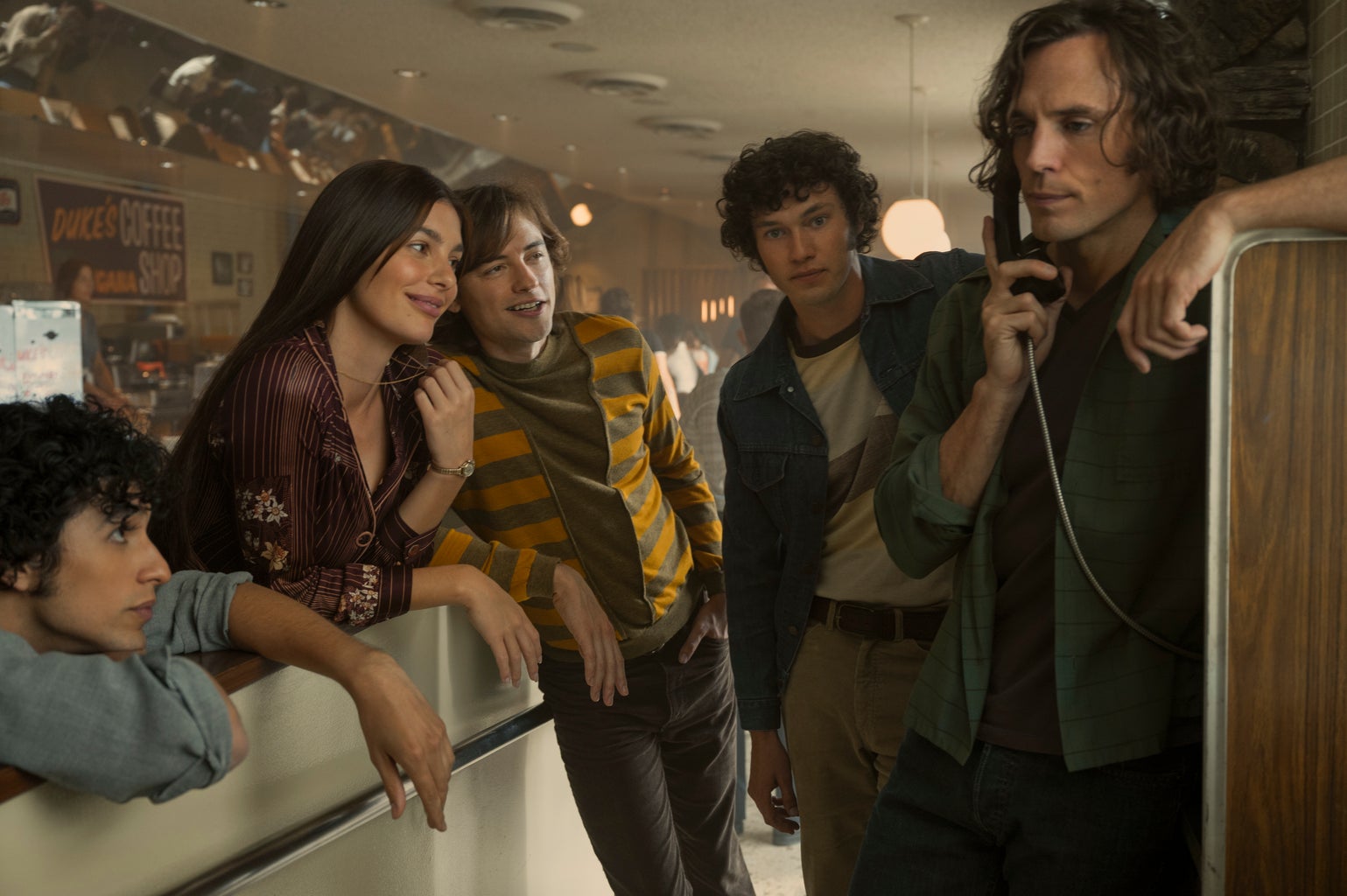 WILL THERE BE A SEASON 2 OF DAISY JONES AND THE SIX?
With the television adaptation seemingly wrapping up all of the novel's events, it begs the question of whether the Amazon Prime Video's series writers will take the Daisy Jones and The Six storyline and create a new plotline for its characters. Daisy embarking on a solo career and having a daughter are mentioned briefly in the show; it would be interesting to see more of her and the other members' lives in between the group's separation and the documentary film. 
The show could take a different path and follow the group's adventures into the 1990s, possibly highlighting the blossoming of Daisy and Billy's relationship after his knock at her door at the end of the show. The show could even go in a completely different direction, following Julia's efforts with the Daisy Jones and the Six film and how it fares against new generations of audiences. 
Despite my imagination running wild, Amazon Prime Video has yet to release a renewal announcement for the show. I'll be waiting for news while listening to "Regret Me" for the 10th time.