Warning: Spoilers for Barbie ahead! Ever since Barbie was released on July 21, fans have been obsessing over the film's best moments, including the last line of the movie. In the final scene, viewers see Barbie (now a human) bravely walk into an office building with a smile on her face. She approaches the woman at the front desk and says, "I'm here to see my gynecologist."
That line filled movie theaters across the country with laughter. However, director Greta Gerwig revealed that the line actually has a deeper meaning. By including that last line in the film, Gerwig told USA Today, she wanted to destigmatize female sexuality.
Although seeing a gynecologist is normal and highly recommended for anyone with a vagina, the stigma around sexual health for those people is very real. A 2020 study by The American Cancer Society revealed over half of people diagnosed with gynecological cancer felt embarrassed or were unaware of having open discussions about gynecological health. Another study from 2015 by the Ovarian Cancer Trust found 66% of 18-to-24-year-olds felt too embarrassed to even say the word "vagina" to their doctors. Gynecological health is just as important as every other aspect of physical health, but for women, it is heavily stigmatized.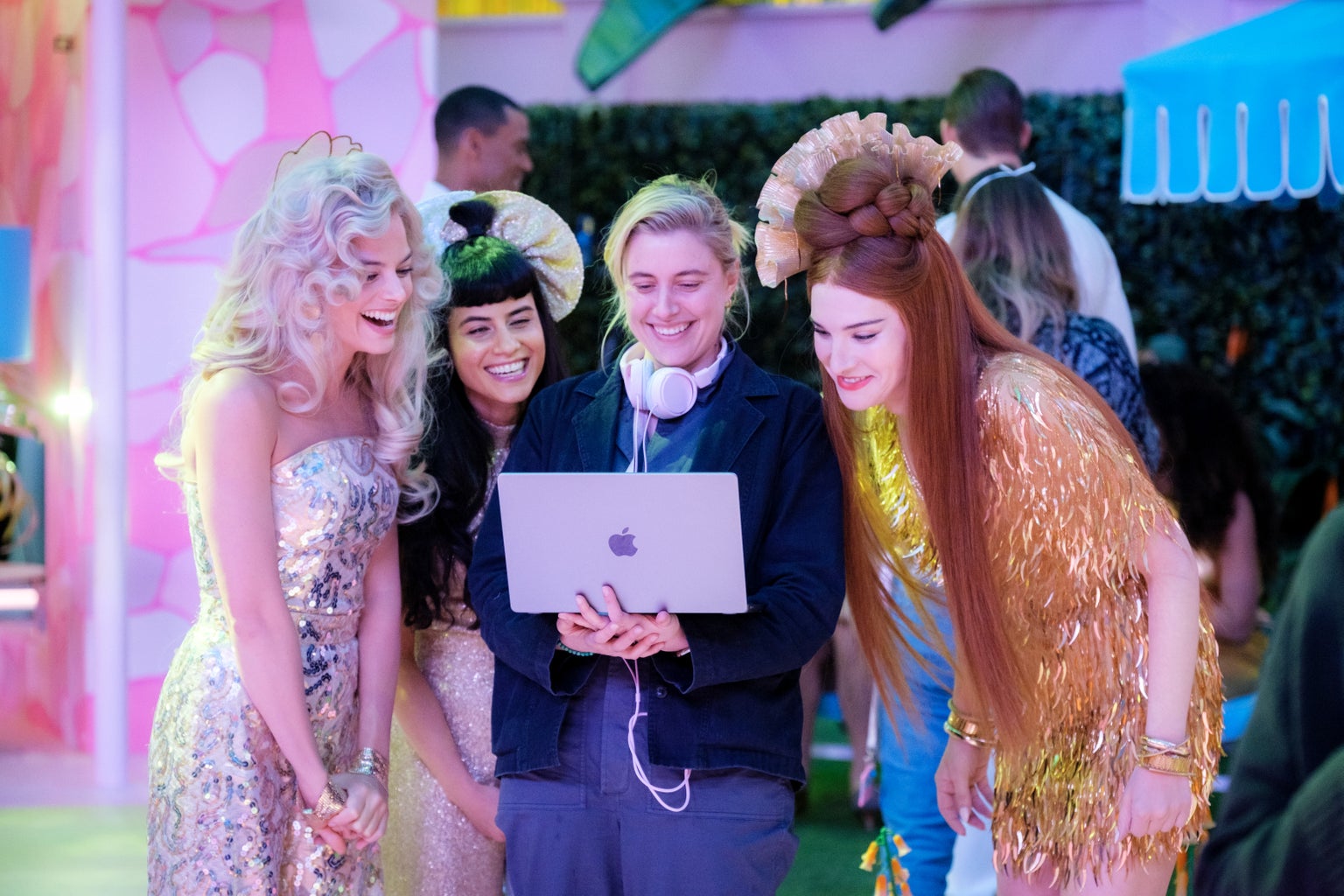 Gerwig wanted to combat this with Barbie's last line. "With this film, it was important for me that everything operated on at least two levels," she told USA Today. "When I was a teenage girl, I remember growing up and being embarrassed about my body, and just feeling ashamed in a way that I couldn't even describe. It felt like everything had to be hidden. And then to see Margot as Barbie, with this big old smile on her face, saying what she says at the end with such happiness and joy … I was like – if I can give girls that feeling of, 'Barbie does it, too' – that's both funny and emotional," Gerwig shared. Barbie was too excited at the idea of finally being human that she didn't even think to be embarrassed about this appointment. The scene was meant to show women — especially young women — that their health is not something to be ashamed of: in fact, it is something to be celebrated.
Gerwig described the line as a "mic drop" that balances the "levity and heart" of Barbie. The film seamlessly transitioned from lighthearted comedy to deep, emotional moments, which is part of what made it so successful. Barbie hasn't even been out for a week yet, but its positive impact on women around the world is clear.