There's no way you haven't seen the queen of the diss track herself, Alyssa McKay, on TikTok. The 21-year-old is best known for her "rich girl raps" where she portrays Lyss, a persona she refers to as a "rich, mean, dumb blonde." With over 8 million followers, McKay has slowly taken over TikTok and is making her mark on Gen Z, with videos that range from complaining about her high school Zoom classes to bragging about which foreign country she's flying to next.
Feeding into the generation's love for nostalgia, McKay derives much of the inspiration for her character from 90s and early 2000s movies. Lyss is exactly what you'd expect Regina George to be if she made a TikTok, and her air-headed persona is a source of humor for many of McKay's fans. McKay tells Her Campus, "I get a lot of messages where people are like, 'I was having a bad day, but I was watching your raps and they made me very happy.'"
When she chats with Her Campus virtually from her Portland home, McKay has already enacted much of her morning routine — having completed skincare, hair, and makeup, curating an outfit, and sitting down to brainstorm lyrics for her next video. McKay spoke with Her Campus about how she creates a diss track, her portrayal of a rich girl, and why creating viral videos on TikTok motivates her.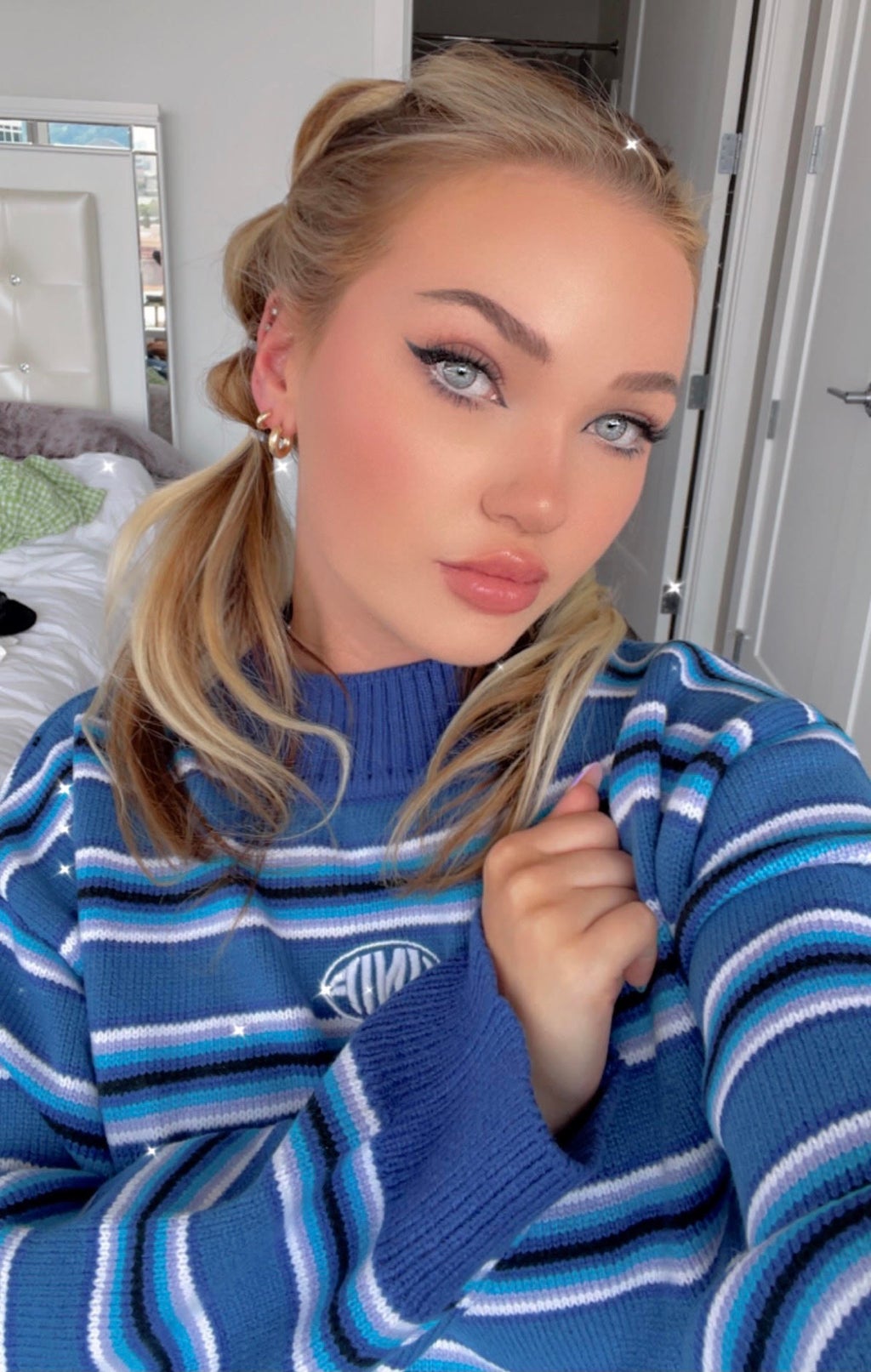 Her Campus: You started filming videos on Music.cly when you were still in high school. What was that like? Did you create diss tracks while you were on that app?
Alyssa McKay: I started Music.cly back in 2017. It was my senior year of high school — I had just turned 18 and I didn't really have any real direction — I just kind of did it because it was fun. I went to a performing arts high school, so just creating was something that I felt like I needed in my life.
HC: Now, you're known for your famous rap battles — when did you start creating those?
AM: I was doing what I called "rich girl raps," where I was kind of rapping but I was in my character. I was doing some diss tracks, but I had never done any battles with anyone. I remember there was [a TikTok user] named Gianna who created a diss track about me. I was like "Oh my god, why is this girl dissing me, what did I do to her?" I genuinely did not know it was a joke! I messaged her and she said, "It's totally a joke, I play a character." And I was like, "We need to do a rap battle, this is iconic." After that, I just started doing rap battles. 
HC: You created the"rich girl" persona, Lyss, and your videos exploded. What inspired you to create this character?
AM: I was just sitting in my room one day and I was watching my favorite movie, Legally Blonde. I just sat in front of the camera one day and thought, "What if I just do this?" I genuinely can't tell you where it came from, but I did it. I was so scared to post it because I had never done anything that was acting in a POV where I was speaking and not using an audio. Then, [the videos] did really well and I've just kind of kept up with it.
HC: There's a narrative that Lyss follows. She might be dissing a classmate, but then she might be hating school. How do you come up with ideas of what's next for your character?
AM: That is the most difficult part! I never want to do anything more than once — I want to keep it new all the time. Honestly, I kind of derive her experiences from my real life. Obviously, I'm in college and she's in high school, but I take the same idea of, "I'm also in Zoom classes, so let's do some videos about the rich girl in Zoom classes." Whatever is happening in my real life, if I can apply it to her. I'll try my best to do that.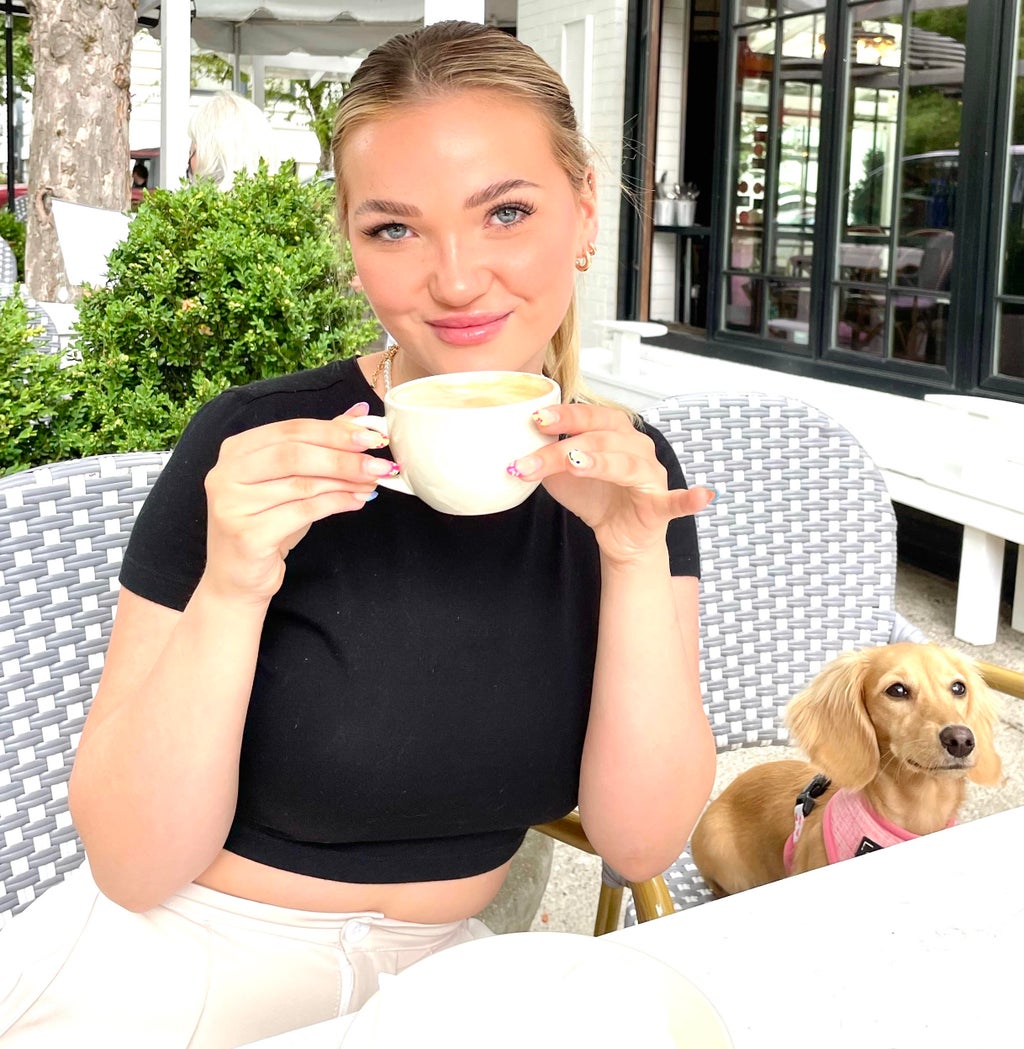 HC: People have commented on your videos saying that you actually act like Lyss, the rich, mean, blonde, in real life. What do you think of comments like this?
AM: I actually take them as a compliment, because that means I'm doing my job; my acting's good enough to convince people that that's how I am. I do appreciate those comments a little bit. I also get comments, when I livestream, that are like, "Oh my god, you're actually not this awful, mean stuck up person." 
HC: When you're writing a rap, what is your process from start to finish?
AM: When I used to do music in high school, I was the worst songwriter on the planet and I could not write to save my life, so it's kind of funny that now I feel like I can write some pretty good raps. I sit down in my room, where I have a couch and table, and I have to think about what or who I want to do this about. Then I find a beat, and I sit there and I literally just write. It honestly doesn't take me that long. Some of them, like my Bryce Hall and Tana Mongeau ones that I just did, took me less than 30 minutes to write the whole thing. I try things over and over again until I get them right. 
HC: How long did it take you to figure out how to edit your videos and make everything so seamless?
AM: It was a little bit of a learning curve, but I just kind of learned. For example, if you duet somebody and you click the audio, your voice is not going to be on the duet. So I just kind of used common sense and thought, "Ok, if I upload it on private, save the video and then upload the saved video again, then that will be its own audio." It's a totally separate video…I basically just upload the video twice, take that audio, and then if I want to add my backup vocals, I take that audio, put it on slow mo, record the video, and then do voiceovers and add the vocal effects.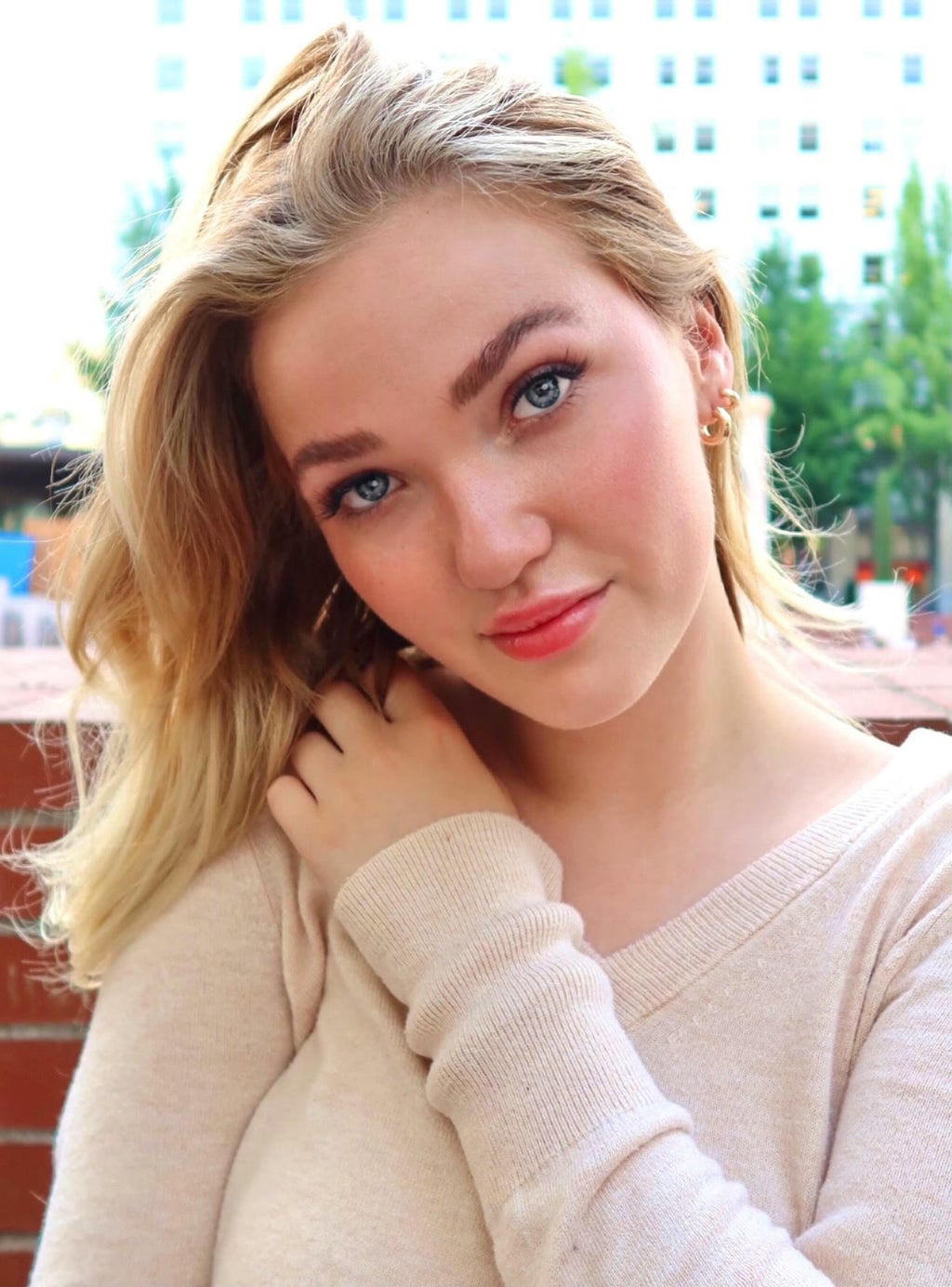 HC: When you create a rap, you tap into the drama surrounding each figure. What is your research process like for writing diss tracks on someone controversial?
AM: Most of the time, I just kind of know. I know about Bryce Hall because you just hear about him constantly, you can't really avoid it. And I don't know these people [in real life]. If you ask me what Blake Gray looks like, I cannot tell you what he looks like, because I don't know. And I'm not shading anyone, but I'm 21, and I'm just not interested in following these TikTokers and stuff. But I think it's kind of funny because I know a lot about them. I don't know what they look like, or what they do, but I know about their controversies because you're kind of forced at it when you're so involved on TikTok and social media platforms; I feel like it's pretty easy to just kind of know what's going on.
HC: A lot of other TikTok creators have made their own version of your collaboration with Annelisa Waltz. What do you think of people putting their own spin on your audio and creating their own content?
AM: It's definitely super cool. It was very surreal hearing it. I was scrolling on my For You Page and I would see people doing their makeup to my audio and I was like, "Oh my god, that's so weird!" I don't like hearing my own voice, so it was really cool, but at the same time I was like, "Umm, my voice is all over the For You Page?" But it was definitely cool — it's so awesome that people reacted to it and found a lot of entertainment through it. It definitely made me happy.
HC: What do you think of the fact that most of your diss tracks garner over one million views?
AM: Every single time, I'm very excited about it. I'm never like, "Oh, I'm just used to it." I've had days where I post something and it doesn't do well and I'm like "Oh, that sucks, I worked hard on this." So when something does super well, I'm very grateful and I do take note of what went well in that video and try to replicate that. I just want to put out content that people enjoy and expect, and if I put out a video that doesn't do well, I'm like, "Oh shoot, I'm not giving my audience what they are following me for." It's definitely a motivator for me to want to work harder and give people what they want.
HC: You've come such a long way on TikTok and in your creative process. What are your tips for someone else who wants to write their own rap or diss track?
AM: I would say, it's important to try new things, and if you think something sounds good, just post it. My videos are not everyone's cup of tea, and a lot of people aren't the nicest, but it never stopped me from making my videos. Really just sit down and think, "What do I want to write about?" If you struggle with the rhyme, it's totally okay to look it up, there's literally no shame in that. And just have fun with it! 
Alyssa McKay's creativity and self-taught editing skills are inspiring for anyone who wants to start writing their own raps or posting their own content on TikTok. Before our interview ends, McKay leaves me with one final piece of advice. "Don't be embarrassed to post [your TikTok]. I think that's the hardest part," she says. "When I first started, it was embarrassing to post my very first one. But it turned out good — just be confident with it."