Whether you've used your social platform to tweet about your sexuality and identity since the creation of Twitter, you've recently redefined your sexuality, or you're just opening up to yourself (and/or the metaphorical world) about your sexuality, your first official Pride Month can seem overwhelming — especially since there are so many ways you can honor your pride for yourself, and the LGBTQ+ rights movement.  
While celebrations typically aren't intimidating (given the overall positive connotation), partaking in anything new can be. Although the ambiguity of what happens at Pride events might scare you away from attending an official city parade or concert, there are a plethora of ways you can celebrate your first Pride Month, and connect with the rest of the LGBTQ+ community.
1. Attend an official Pride event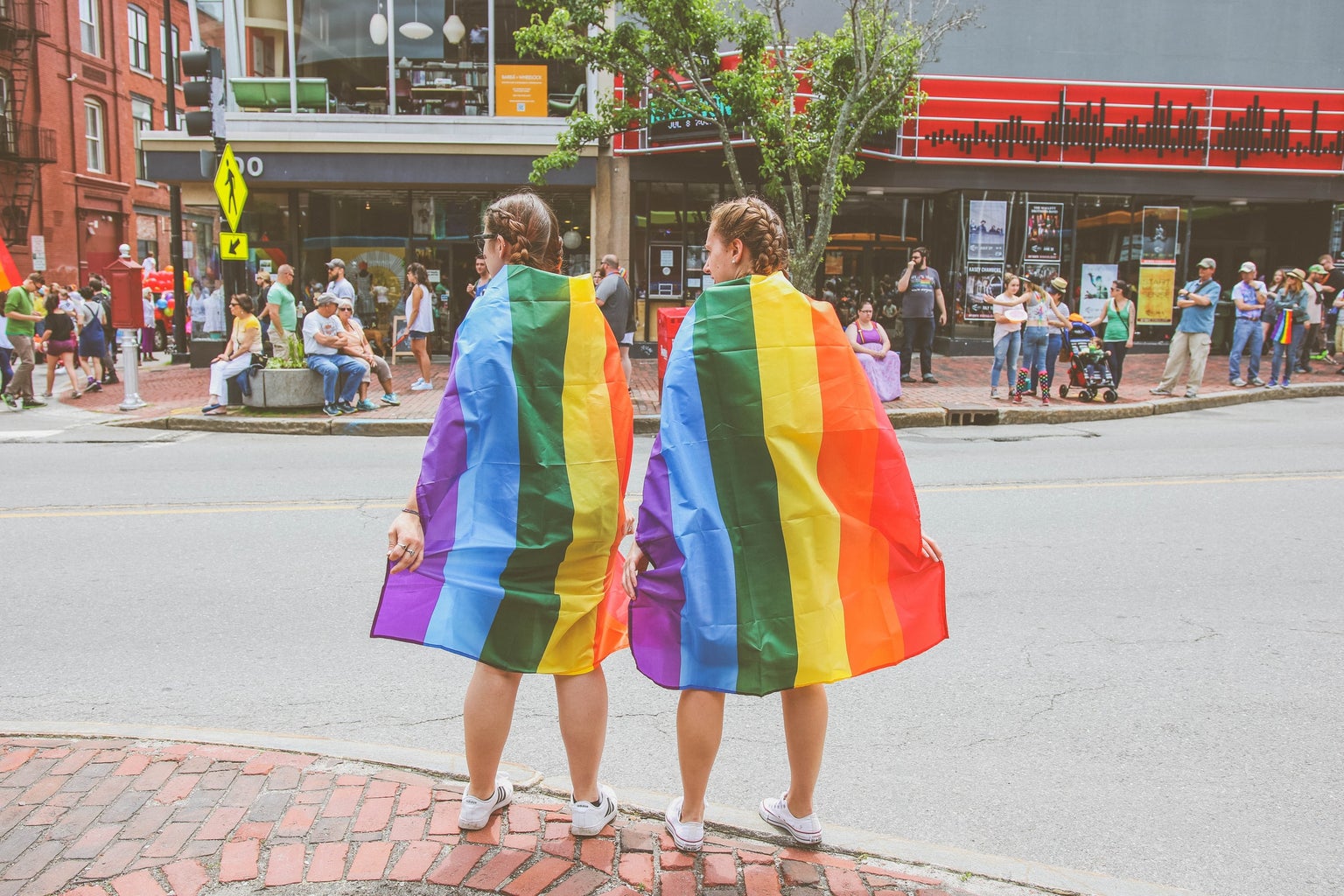 Though parades have seemingly become synonymous with Pride festivities, city-wide Pride events aren't just filled with parades and bar crawls. In fact, a lot of cities host a variety of Pride events. From concerts to drag shows to dating contests and much more, your city will likely have the perfect event to kick off your first Pride with.
Nevertheless, you should bring a supportive friend, coworker or family member along. If your support buddy is cishet, just be sure they know the Pride etiquette – so they don't unintentionally make any fellow Pride-goers uncomfortable.
Regardless of whether you go stag or with a conglomerate of friends, you should talk to other people at Pride and tell them that this is your first official Pride event. Telling someone, even stranger, that this is your first Pride event can lead to a mindful discussion about all the queer nuances through history.
2. Go on a first date

Why not double down on your firsts this month?
If you're single or in a consensually open or poly relationship, go on a date with someone. I know: dates are anxiety-riddled events, but going on a date with a new person can help you appreciate your sexuality, as well as another person's sexuality (which basically means you're pulling a celebration double shift).
Because it's Pride Month, you could easily transition into that typically awkward second-date talk by planning to meet up at a Pride-affiliated event.
3. Donate to an LGBTQIA+ organization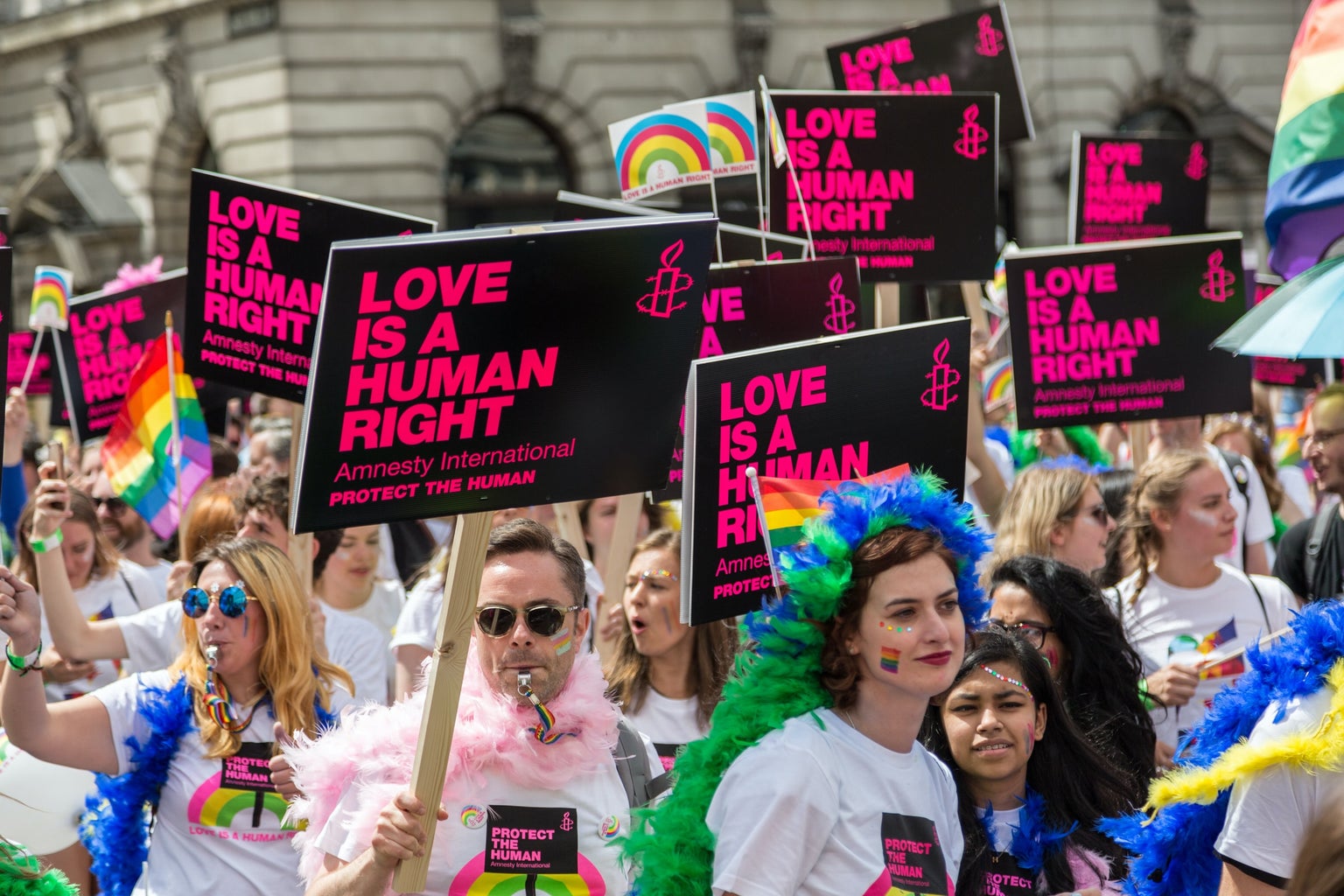 Seriously, there are countless LGBTQ+ organizations that gladly accept donations and use them to make our society a more accepting environment.
Since everyone isn't able to make a financial contribution to all their favorite LGBTQ+ foundations (or any of them, for that matter), you can also donate your time by volunteering, or promoting an organization on your social media accounts.
You can also volunteer or donate to an LGBTQ+ youth community center in your local area, which could foster and educate the future generation of LGBTQ+ rights activists.
4. Treat yourself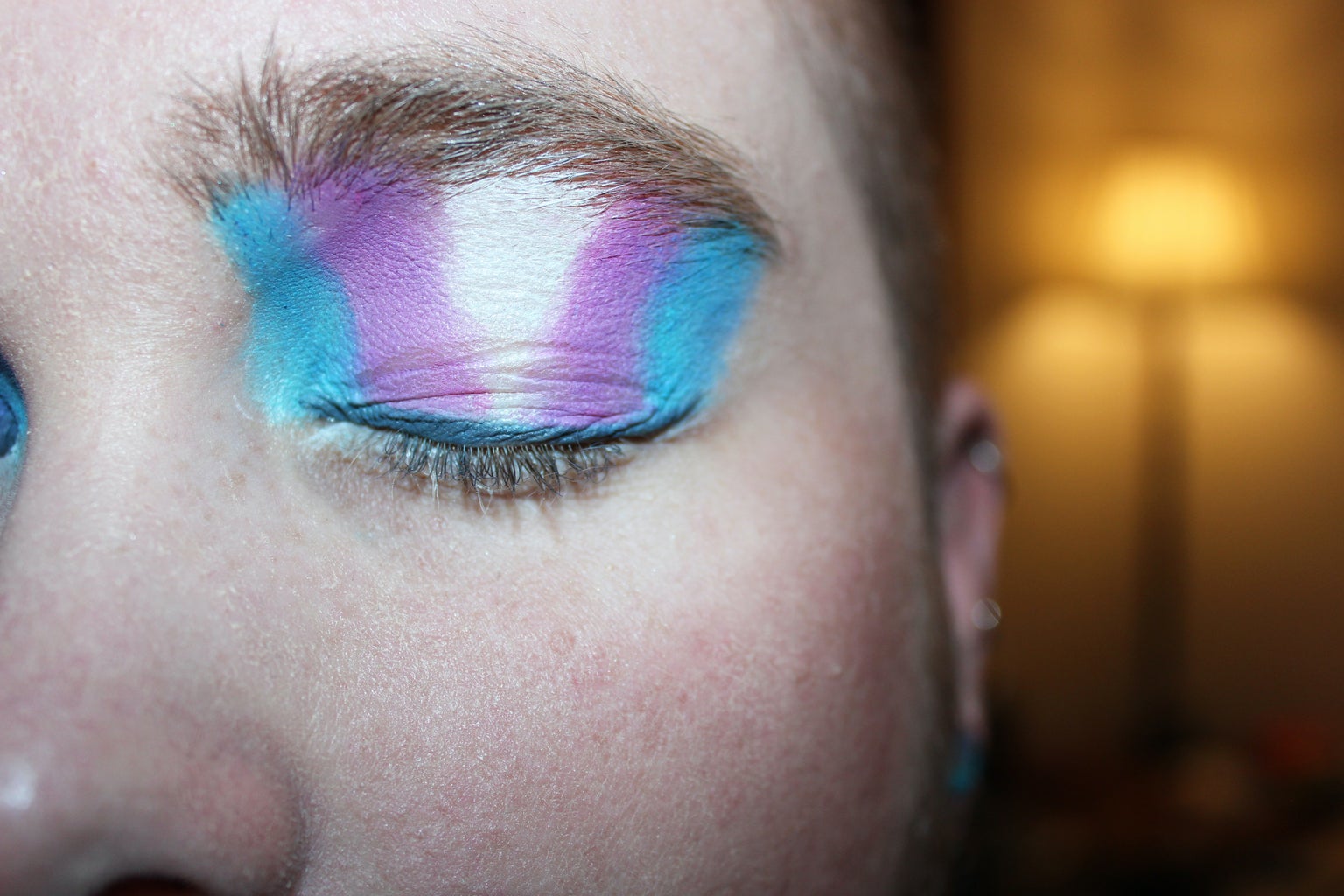 Obviously, the natural splurge item would be a rainbow cape – who wouldn't feel festive while wearing a multi-hued cape? Otherwise, support a company that supports LGBTQ+ rights every month out of the year (and not just June).
Still, treating yourself goes beyond updating your wardrobe and your summer reading list. You can also indulge in a stress-free day of listening to LGBTQ-friendly TED Talks, or listen to some lectures on LGBTQ+ history, while you lounge in a bathtub with three Lush Cosmetics Inner Truth Bath Melts (that you bought in bulk before they sold out). Because you can stan LGBTQ+ education and a corporate ally that supports trans rights.
5. Protest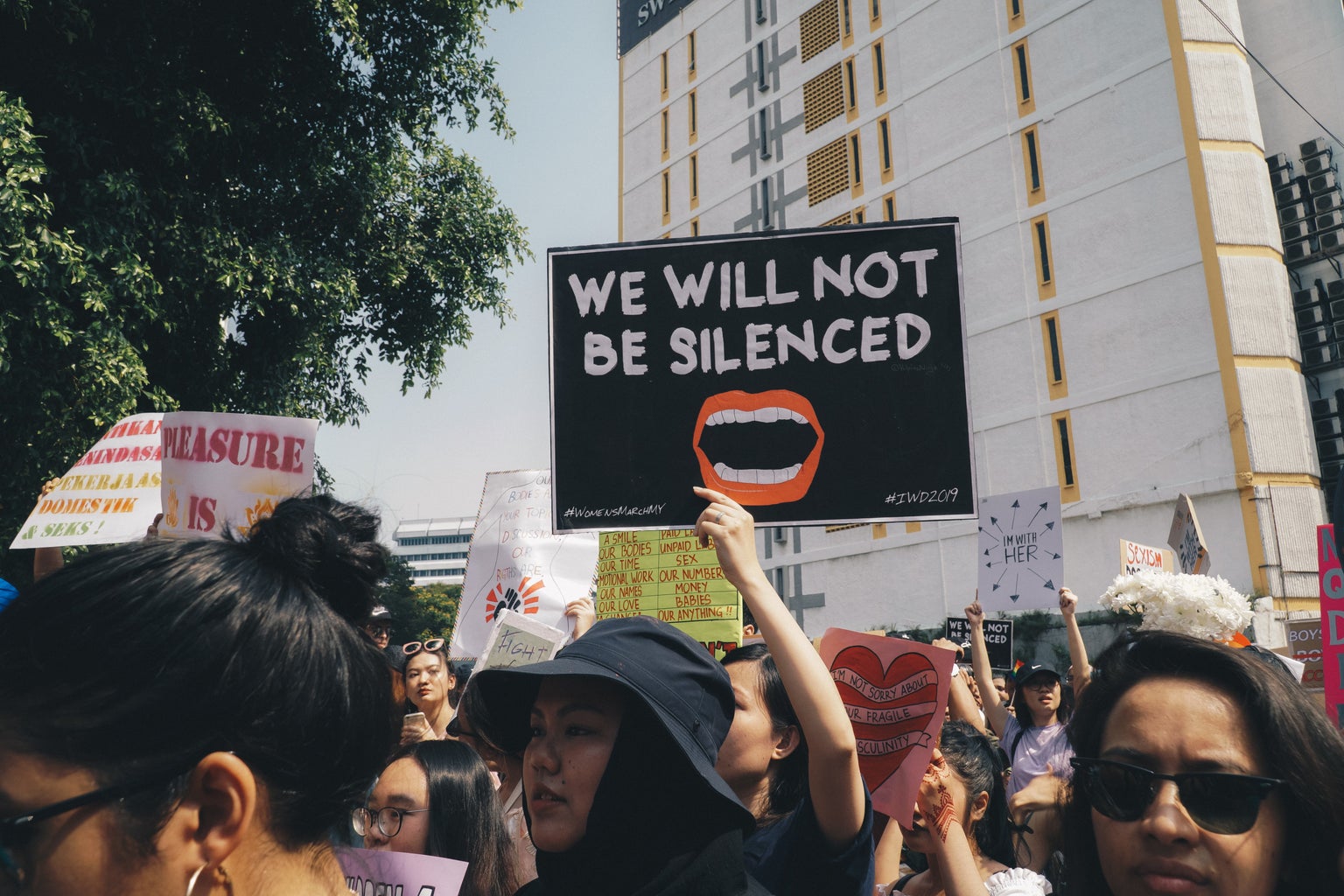 While our forefathers, foremothers and non-binary past adversaries have conquered a lot of victories for the LGBTQIA+ rights movement, there are still a lot of injustices in our legislature and society. 
If you want to help the movement, but you don't know where to start, you can channel that activism by volunteering for a currently campaigning LGBTQIA+ politician or a fellow LGBTQIA+ activist who's running for Senate (because supporting a like-minded potential lawmaker is a form of protest). If you want to protest in a more conventional way, some cities are organizing rallies in place of Pride events because of the increasing corporate influence on Pride events, according to USA Today.
Seeing as the first Pride event was a protest, it's only fitting that we uphold our fore-fighters' legacy until everyone is equal.
Granted, there's no wrong way to celebrate Pride Month, your sexuality, your non-sexuality or any ounce of your identity. So, explore your favorite versions of Pride, or invent your own concoction of Pride celebrations.