10 Victories from the 2020 Election, Other than the Presidency
2020 has been a chaotic year for all of us, and it's only gotten worse the closer we've gotten to the U.S. election. Now, with the fate of the presidency hanging in the balance, we've all been glued to our TVs, desperately calculating the probability of a Biden or Trump win. However, there are so many other elections going on right now aside from the presidency, and we should be paying attention to them as well.
With wins for the Black, Muslim, LGBTQ+ communities and more, these results feature historically underrepresented people in politics, and are certainly a cause for celebration. Here are ten election wins we should all be celebrating.
1. Sarah McBride will become the first-ever transgender state senator.
McBride, a Democrat, won the election in Delaware on Tuesday, receiving about 73% of the vote. McBride is also the first openly LGBTQ+ person in Delaware to be elected to the state's legislature. Other notable first-ever transgender candidates to see victory include Taylor Small, who was elected to the Vermont state legislature, and Stephanie Byers, who was elected to the Kansas state legislature.
2. Ritchie Torres and Mondaire Jones will become the first openly gay Black members of Congress.
A wise person once said: if you don't have a seat at the table, then you're probably on the menu. With @MondaireJones and I, LGBTQ people of color will have a seat at one of the most powerful tables: the United States Congress. https://t.co/pwNiOZcQUU

— Ritchie Torres (@RitchieTorres) November 4, 2020
I am humbled by the trust voters in Westchester and Rockland have placed in me, and grateful for the opportunity to serve the community that raised me — the community that just sent an openly gay, Black guy who grew up in Section 8 housing and on food stamps to Congress. https://t.co/O88nA5LN5q

— Mondaire Jones (@MondaireJones) November 4, 2020
Torres (who is also the first openly gay Latino to be elected to Congress) and Jones, both Democrats, won their respective elections in two New York districts earlier this week.
Alphonso B. David, head of the Human Rights Campaign, is quoted to have said that Torres and Jones' victory "is more reflective of the diversity of our community," adding that having a more inclusive Congress "protects all of our interests."
3. Mauree Turner will become the first-ever nonbinary state legislator and the first Muslim lawmaker in Oklahoma.
Turner received about 71% of the votes in her district, beating Republican candidate Kelly Barlean and incumbent Jason Dunnington. While there are nonbinary officials who serve in the U.S. and LGBTQ+ officials serving in Oklahoma, Turner is the first nonbinary person elected to a state legislature. 
4. Cori Bush will become Missouri's first Black congresswoman.
Nurse Cori here to remind you to pause for a second. The past 72 hours have been draining. Take a moment for self care. We're going to get through this together.

And when I get to Congress, I will fight to make mental healthcare free and accessible to all.

— Cori Bush (@CoriBush) November 5, 2020
Bush, an avid supporter of the Black Lives Matter movement, received 78.9% of the vote in Missouri's first Congressional District.
Bush is a registered nurse and champions essential workers for their efforts during the pandemic. "Working class people need representatives who look like them and who have experienced their struggles," she said. "I am that champion."
5. Charmaine McGuffy will become the first woman and the first openly LGBTQ+ sheriff in Hamilton County in Ohio.
Thank you for drawing attention to both the Prosecutor and Sheriff's race in @HamiltonCntyOH. I am running to bring justice reform to the Sheriff's Office and @FanonRucker will do the same as Prosecutor.@HamCountyDems #OhioForBiden #Election2020 #McGuffeyforSheriff https://t.co/xTsqFMcZVk

— Charmaine McGuffey (@CharmMcGuffey) November 3, 2020
McGuffy defeated Republican challenger Bruce Hoffbauer and incumbent sheriff Jim Neil in her race. As sheriff, McGuffy will oversee the county jail and courthouse security, amongst other duties.
6. Kim Jackson will become the first openly LGBTQ+ Georgia Senator.
In addition to being the first openly LGBTQ+ senator in Georgia, Jackson is one of just three LGBTQ+ Black women in the U.S. Senate to have been elected. The other two women, Tiara Mack and Marie Pinkney, represent Rhode Island and Delaware, respectively.
7. A record number of Native American officials have been elected to Congress. 
Mahalo to everyone who voted. I'm deeply honored to be elected to serve Hawai'i's 2nd Congressional District. I couldn't have done this without all of your support! https://t.co/NGvo6fk1am

— Kai Kahele (@kaikahele) November 4, 2020
Six Native American House candidates won their races this week, including New Mexico Republican Yvette Herrell and Hawaii Democrat Kaiali'i Kahele. Of these six Native American officials, three are Democrats, three are Republicans, three are women, and three are men.
8. California approved a ballot measure that will allow 50,000 parolees in the state to vote.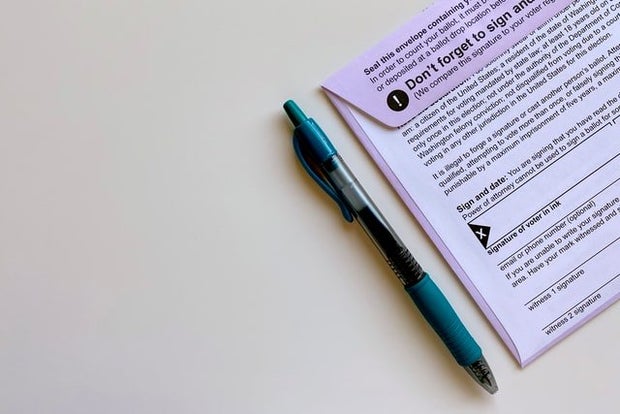 Photo by Tiffany Tertipes from Unsplash
About 59% of voters support this measure to grant formerly incarcerated people on parole in California the right to vote. 
"This is good for democracy and good for public safety," Assemblyman Kevin McCarty, a Democrat in Sacramento, said.
9. Colorado will institute a paid-leave program for families.
The ballot measure, which passed with 57% of the vote, will allow workers to take time off to have a baby or care for a sick loved one and still receive pay. Any and all workers, from state employees to those who deliver food, are eligible for the program once they've earned $2,500 at their job. While workers will not be able to apply to the fund until 2024, this is still a huge step for families in Colorado.
10. Mississippi replaced its formerly Confederate-themed state flag.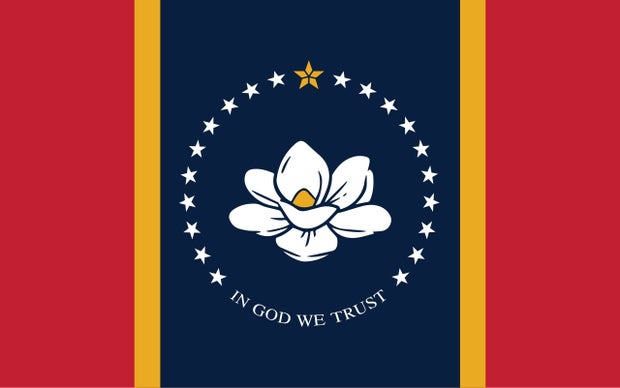 Photo by MDAH distributed under a CC0 License Public Domain License Mississippi has flown a Confederate battle flag for more than 100 years. Now, thanks to a state-wide vote, the state's new flag, "The New Magnolia," features a magnolia blossom rather than a Confederate emblem.
This year may be a time of political strife and tension, but it's nice to remember that good things do still happen. A record-breaking number of diverse political officials have been elected to office, and states have made great strides in their policies. All of this is certainly enough of a reason to celebrate.