In Her Campus' series Where'd My Money Go?, we're taking a look at what one college student spends in a week on campus. In this piece, Sabrina, a second-year student at Queen's University in Toronto, shares her weekly spending habits.
I wish it was easy for me to say that money saving was my expertise. As a second-year student at Queen's University in Toronto, Ontario, it's safe to say that my priorities are a lot different than when I'm living at home in the summer with my parents and dog. During the school year, I tend to focus on my studies rather than having a job. Instead, I work full-time in the summer and try to spend my savings wisely when I'm in school. That way, I'm not overwhelming myself with putting too much on my plate and instead I can try to prioritize my grades and extracurriculars.
Normally, in a month, I'll spend my money mainly on food and random things I need, like shampoo or tissues. I also make sure I save a couple of bucks for nights out in case I want to get a drink or am paying admission fees at the clubs. One way I like to budget my money is by making meal plans that I can stick to, so that I'm not impulse-buying groceries, and also justifying if I need that Starbucks coffee before class. I try to make sure what I'm spending my money on isn't a complete waste and is reasonably within my means. While I try my hardest to budget my money wisely throughout the month, I'm human and still make impulsive purchases sometimes. (Let's be honest, it's hard to resist the Aritzia Winter Sale.)
The following dollar amounts listed are in Canadian dollars.
SUNDAY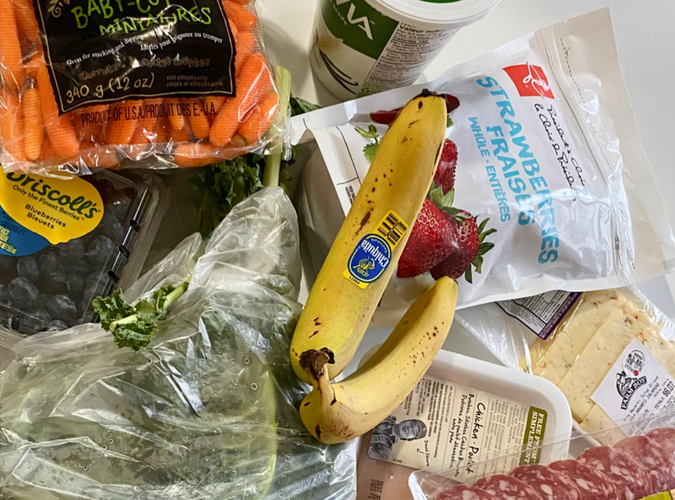 2 p.m.: I had to do laundry today and because it isn't in my apartment, it costs a few dollars. $2
6 p.m.: Since my boyfriend was down for the weekend, I decided that this would be the best opportunity for me to run some errands. We went to Farm Boy and a bakery to pick up breakfast for the morning. $68
Daily Total: $70
MONDAY
Nothing! $0
Daily Total: $0
TUESDAY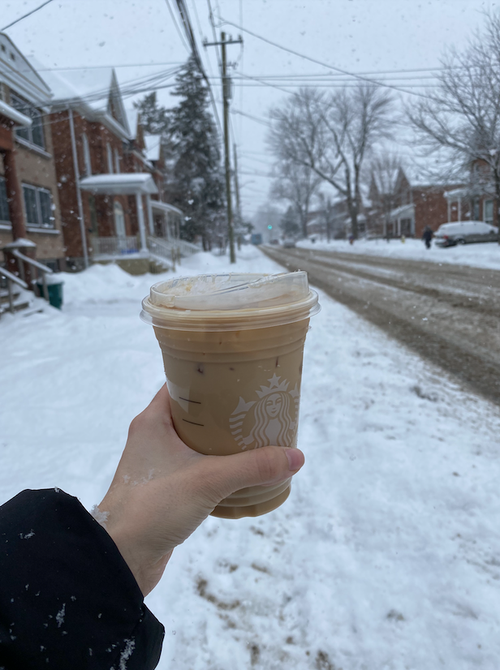 2:30 p.m.: I was super tired after class today, so I bought a Starbucks coffee. $5
Daily Total: $5
WEDNESDAY
Nothing today! I had a lot of work to do, so I decided to stay at home all day. $0
Daily Total: $0
THURSDAY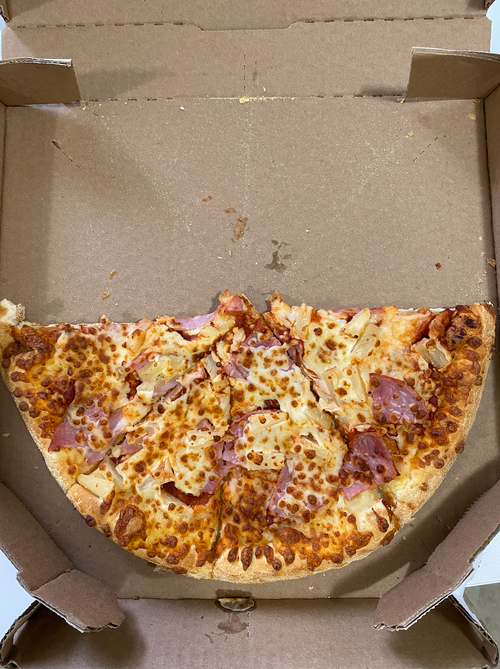 2 p.m.: Since I've been working extra hard this week, I decided to treat myself to a little sale. I bought a hoodie and some lounge pants, but I got extremely good deals, I'd say, so I was happy. $61
7 p.m.: I bought pizza for dinner. It was my first time stepping outside all day 'cause the weather has been so bad! $18
Daily Total: $79
FRIDAY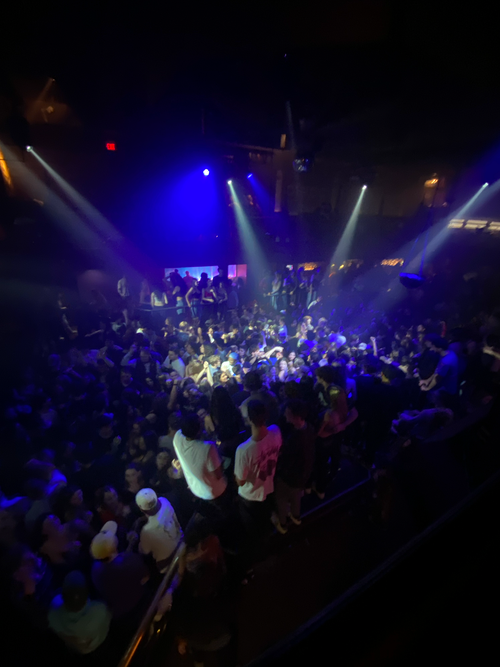 1 p.m.: My parents forced me to buy a security alarm keychain, so I can stay safe while I'm at school. (This was mainly for their peace of mind.) $30
2:30 p.m.: I had to pay my roommate for utilities today. $64.27
9:30 p.m.: I went to the clubs! I paid an entry fee and also bought a drink. $13
Daily Total: $107.27
SATURDAY
Nothing! I went to a friend's house and slept most of the day after my night out (and cleaned my room 'cause it was so messy after getting ready).
Daily Total: $0
Weekly Total: $261.27
This was definitely not a normal week of spending for me at all. I only spent a bit more this week because I had to pay utilities and for groceries for the week. Usually, I also wouldn't spend a lot of money on clothes, but I did this week because my mom gave me some money for Lunar New Year! I feel fine about the amount I spent this week because it definitely wasn't a normal week for me. I think that tracking my money this week was a fun challenge, so I could see where it all goes and why I have none of it. However, I'd also say I did a good job at not spending money some days this week. Thanks for spending a week with me, HC!