You finally did it. You walked across that stage with your cap perched precariously on your head and hey, you may even have done it in heels. You have your degree and you're finally out of college. Graduated and a member of  the real world. Congratulations! So, what's next? Your fab—or not so fab—new apartment. Moving into a new apartment for the first time can be an extremely daunting task. Some of these are obvious, like couches and chairs, but some are definite necessities you may have overlooked. Check out everything you'll need to make your new "house" a home.
1. Kitchen
Pots and pans 
Dishes and bowls 
Cutlery
Serving utensils
Serving dishes
Blender 
Standing mixer
Can opener
Bottle opener
Dish towels 
Coffeemaker 
Broom
Dish soap
Dish drying rack
Duster
Dustpan
Hand soap
Microwave
Toaster and/or toaster oven
Glasses 
Mugs 
Oven mitts
Paper towels
Napkins 
Garbage bags
Wastepaper basket
Tupperware
Water pitcher/filter (HC Pick: Brita 10-cup pitcher)
Sponges
Swiffer
Plastic wrap
Aluminum foil
Slow cooker
Wooden spoons
Slotted spoons
Colander 
Knife set 
Meat thermometer 
Reusable water bottle (HC Pick: self-filtering water bottle)
2. Bathroom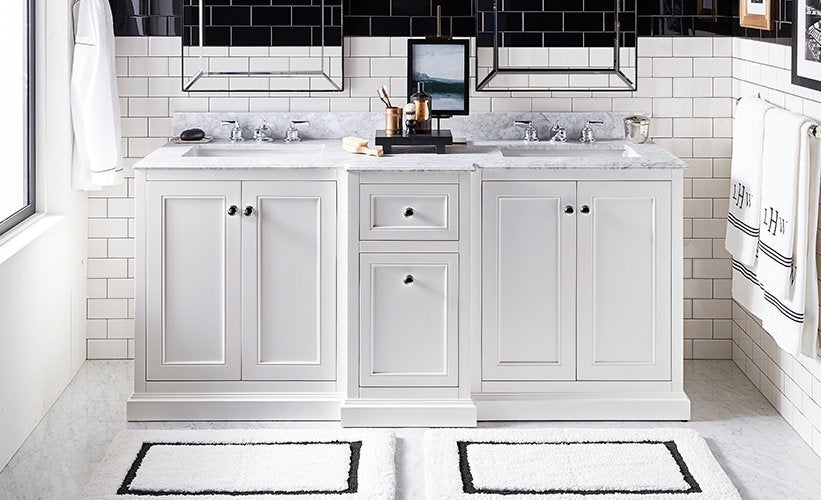 Bath towels 
Hand towels
Bath mat
Shower curtain
Rug
Cleaning supplies
Scale
Air freshener
Shower organizers
Toilet plunger
Toilet paper
Toiletries
3. Bedroom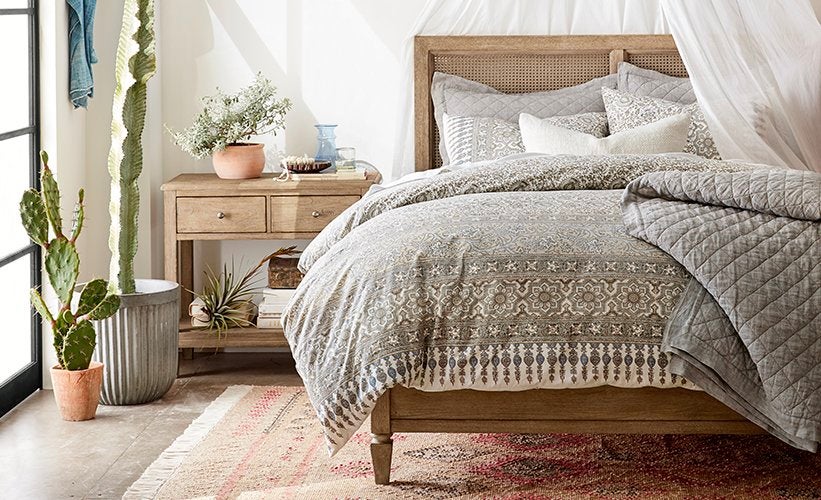 Bed 
Comforter 
End table or nightstand 
Hangers
Closet organizers
Shoe rack
Under-the-bed box
Storage boxes 
Over-the-door storage units
Desk and chair
Safe
Jewelry box or stand/organizer
Full-length mirror
Dressers
Alarm clock
Curtains or blinds
Air conditioner (HC Pick: no-nail, portable AC unit) 
4. Living Room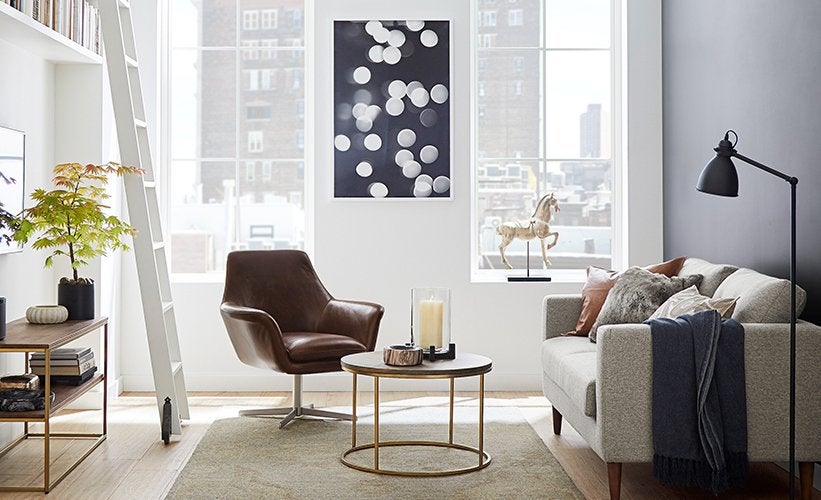 Couch 
Chairs 
Coffee table 
Floor lamp 
Ottoman
TV stand
Throw blankets
Throw pillows
Area rug
Curtains or blinds
5. Laundry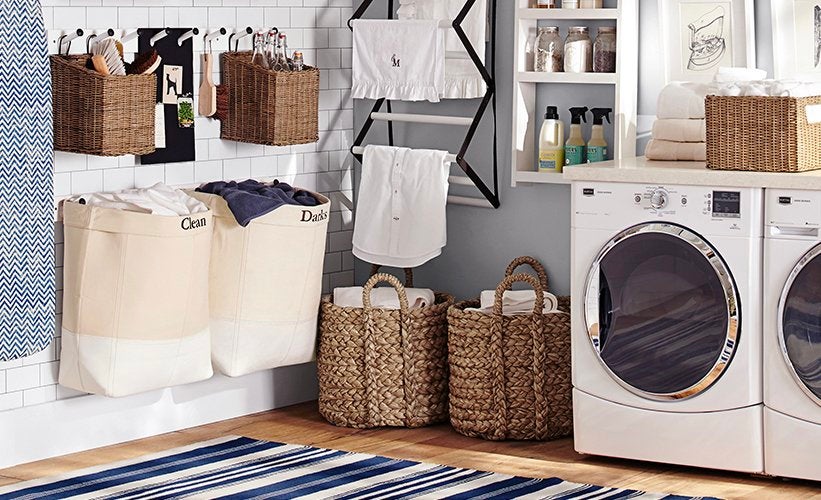 Hamper and/or laundry bags
Lingerie bag/mesh wash bags
Drying rack
Ironing board
Iron
Garment bag
6. Technology
TV
DVD player
Game consoles
Computer/laptop
Wireless Internet router
Debit card (HC Pick: Venmo card)
7. Miscellaneous
Flashlight for emergencies
Emergency/First Aid kit
Batteries
Carbon monoxide detector
Extension cords
Surge protectors
Fan or air conditioner
Doormat
8. Home Improvement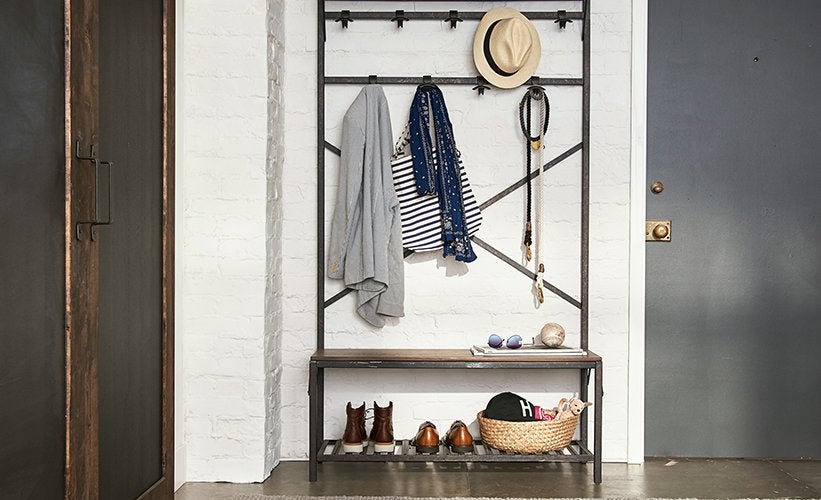 Shelving 
Adhesive hooks
Nails
Basic tools such as a screwdriver and hammer
Bookcases
So, that's it! Hopefully, after reading this handy little guide, you're just a little more informed about what you'll need to make your move-in day more exciting and less stressful. Who knew we needed so much stuff just to live?! 
###
You can review the Venmo card Cardholder Agreement at any time online or in the Venmo app under Venmo Card > Legal. The Venmo Mastercard is issued by The Bancorp Bank pursuant to license by Mastercard International Incorporated. The Bancorp Bank; Member FDIC. Mastercard is a registered trademark, and the circles design is a trademark of Mastercard International Incorporated. The card may be used everywhere Mastercard is accepted in the U.S.
* Opinions, advice, services, or other information or content expressed or contributed here by customers, users, or others, are those of the respective author(s) or contributor(s) and do not necessarily state or reflect those of The Bancorp Bank ("Bank").  Bank is not responsible for the accuracy of any content provided by author(s) or contributor(s).
**ATMs must display the Mastercard®, Cirrus®, PULSE®, or MoneyPass® acceptance marks. Up to $400 USD daily withdrawal limits apply. Transactions at non-MoneyPass ATMs have a $2.50 ATM Domestic Withdrawal Fee. No fee for MoneyPass ATM Withdrawals in the U.S. ATM operator fees may also apply. See Cardholder Agreement for details.
*** Transfer speed depends on your bank and could take up to 30 minutes. Transfers are reviewed which could result in delays or funds being frozen or removed from your Venmo account.