It's no secret that most people want to travel once they've graduated college. Trust me, I'm one of them. But whether you're taking a cross-country road trip or flying internationally to the country of your dreams, you'll need money that you might (more like definitely) not have. 
Since there's a little travel bug in all of us, I talked to recent graduates and a few seasoned pros to find out the achievable tips and tricks that'll make your travel dreams your new reality, even with a skimpy paycheck and small savings. 
1. Take the road less traveled.
Traveling immediately after graduation may seem like a good idea, but it's also when everyone else is traveling. That means demands are high for the most popular destinations, and those plane and hotel fees are going to be way more than you can afford. There are easy ways to fix this, but it may mean missing out on those warm summer months. 
One way to lower costs is to try traveling during the off-seasons, especially to countries that people don't go to as often. While you want to take precautions and take advice from fellow travelers to heart, don't let it ruin a potentially amazing adventure. A lot of seasoned travelers recommend going to Asia and Central America, as these continents offer budget-friendly travel options. 
Too, avoid tourist traps. Instead of paying money and spending a little too much time waiting to hop on the London Eye, I'd suggest that you sign up for a walking tour through GuruWalk instead. While you are expected to pay your tour guide something at the end of the tour, it's completely up to you what you give them. "This kind of tour is perfect for broke college graduates," Bernard Sury, the Co-founder of GuruWalk says. "It doesn't have a fixed price and they decide what to give at the end, according to their budget and the experience provided."  
I went on quite a few walking tours during my travels in England and it's a wonderful way to immerse yourself in the culture of a country or city while seeing amazing sights (without breaking the bank).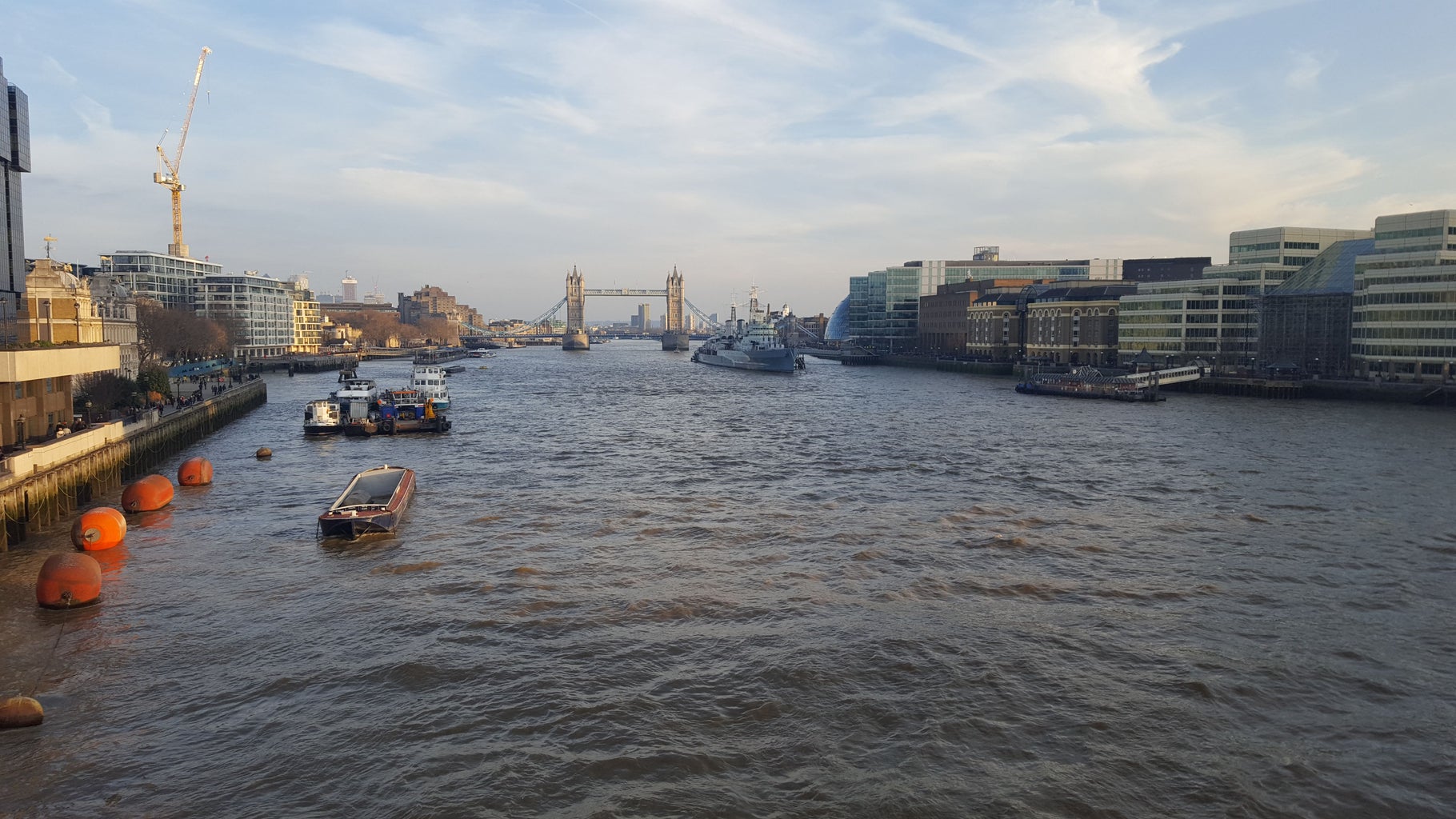 2. Travel domestically or explore your home state. 
If you're like me, your options for travel are limited regardless of how much money you can save on a trip abroad. I've found that traveling along the east coast or in my home state of North Carolina can be a particularly fun way to appease my wanderlust. Even a staycation in the city you live in can be a really fun time. I can almost guarantee there's something you haven't seen before just around the corner.
To venture outside of the coast you live on, find some friends or family and plan a road trip. You could go cross-country and visit a lot of sites, such as national parks, amusement parks, museums and more. Pick one specific destination like the Grand Canyon to venture to, or just take a week-long trip to the beach – no one ever said no to a little sun and ocean breeze.
Domestic flights are usually cheaper than international ones, so if you find yourself wanting to fly to Alaska, turn on flight notifications and get ready to go. Flight notifications allow you to monitor a specific flight so you can snag it for the least expensive cost. You can set these up on Google or other flight websites, and there are usually instructions on how to do it. Keep in mind that, no matter how far you're traveling, hostels and Airbnbs can be way cheaper than staying in a hotel, especially when you're traveling with friends.
Kayla Voigt, the Marketing Manager at TripAdvisor, had some great insight on picking your flights and travel destinations. "The trick for less expensive flights is flexibility," she says. "Rather than pick your destination, your hotel, and then your flight, see what flights are cheapest in a given month that you're planning on traveling and go from there." Kayla adds that when she wanted to go to the Caribbean she didn't care too much about where. Because of that, Kayla was able to snag a more inexpensive flight to Jamaica and pick an even better hotel.
It's also worth spending a few extra minutes to compare the same trip on various websites like Expedia, hotels.com and TripAdvisor. "TripAdvisor has a new Trips feature that I love to use to save attractions, restaurants, and other things to do so I can get the lay of the land before I arrive," Kayla says. Researching and planning your trip has huge benefits. By using these other resources, you're able to really map out your trip and figure out costs. 
3. Split your tickets and use public transportation. 
A lot of people love flying directly, non-stop to their international destination, but it's not always the best financial decision. 
"A ticket from Charlotte to [London] is normally $1,000" explains Olivia Arnold, a 2019 graduate of Queens University of Charlotte. "But Charlotte to JFK is about $150 round-trip, and then JFK to Heathrow is $450 round trip." She adds that splitting your ticket should also work for trains and busses. 
Bonus tip for your plane ride? Don't check a bag if you can avoid it. Some airlines are charging more and more fees for checked bags, and you can get away with quite a bit in your carry-on luggage. In my experience, you can pack your carry-on pretty full without any problems. I took a trip to Guatemala in March of 2018, and was able to pack for the week in a small duffel bag and a school-sized backpack.
In addition to your carry-on, you're also usually able to take a "personal item" onto the plane with you. "I've packed for entire week-long vacations using just one carry-on and one large personal item," says Alaina Leary, the After College Editor at Her Campus. Alaina uses an "enormous backpack or shoulder bag" instead of smaller purses. If you plan and pack smart, you can definitely get away with not checking a bag and saving yourself some serious money.
Once you've actually reached your destination, you need to figure out how you're getting around. While you can walk most places, you can't walk everywhere. So what do you do when you can't walk to a certain location? Public transportation, such as the underground tube system in London, is a huge part of international travel, especially in European countries. The cost of Uber and Lyft can add up, especially abroad, so utilize the public transport systems countries offer you. If you're going to a country such as England, Ireland or France, take the time to research and prepare to use their railway systems ahead of time. It is one of the most convenient and inexpensive ways to travel in these places.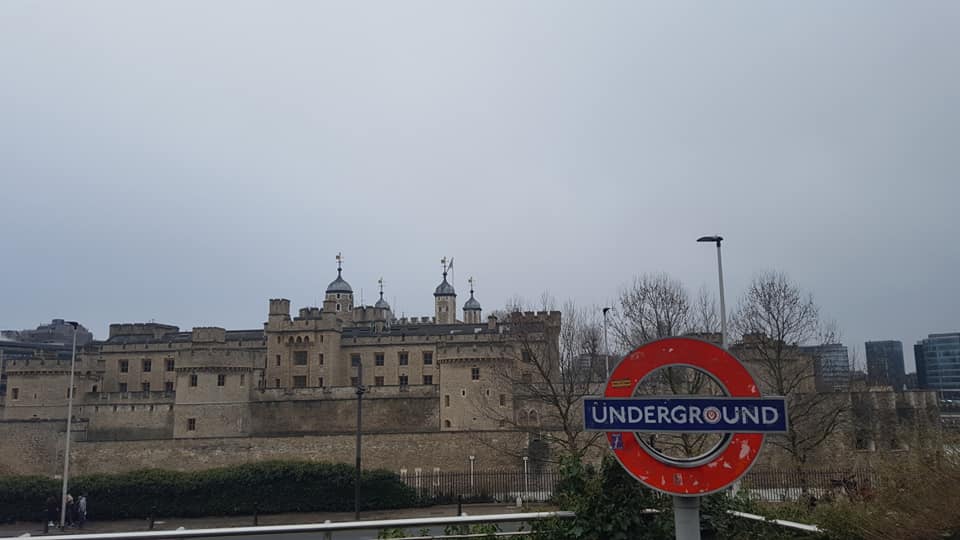 4. Look into group trips through online programs. 
If you put on your thinking cap and put those college research skills to use, you can find online organizations that put together international trips for a fraction of what you would pay on your own. A few years ago, I discovered a website called EF College Break, though they're now called EF Ultimate Break. They specialize in international travel for adults age 18 to 29. 
Through EF Ultimate Break, you're able to pick a trip from their preplanned selection, decide when you want to go, and make payments over the year before you're set to go on your trip. It's a great way to travel in your 20s without going on your own (you go with a group of other people and a tour guide) and without breaking the bank. If you book your trip early enough, they even have early bird pricing. An early bird pricing for a nine-day, May 2020 trip to Dublin includes round-trip flights, tour directors and guides, a private motorcoach, seven nights of accommodations, daily breakfasts, a final dinner, a welcome mixer, a metro pass and various attractions for about $2,500.
You don't have to take my word for it, though, because I spoke with someone who's taken a trip with EF Ultimate Break. Ryann Arsenault is a student at California State University, San Marcos, participated in the EF Ultimate Break Europe: Ireland, Wales, and London trip. "I would totally recommend this company to anyone that's looking for busy days touring amazing places," she says. Ryann also added that she thinks it's a great financial option. "You get to do multiple things every single day, plus have breakfast and dinner included along with flights and hotels."
5. Work and play at the same time.
If you're looking to travel domestically, think about being a house sitter or a pet sitter. If you're traveling internationally, think about being an au pair. 
As I've mentioned, traveling to Asia and Central America can be much cheaper than going to Europe. If you're really tight on money, think about teaching English. "You can either try teaching online and balance a few hours of work each day with your travels or [you can spend] an extended period of time in one location and teach English while really delving into the culture," says Katie Diederichs, a travel blogger from Two Wandering Soles. "I've done both and have had incredible experiences while earning some pretty good money!" 
Finally, if you truly want travel to be a larger part of your life, start blogging your travel adventures. While it doesn't happen this way for everyone, some are lucky enough to be able to make writing about their travels a full-time job. Katie and her husband Ben have actually both quit their 9-to-5 day jobs to blog full-time, and Katie had a few pieces of advice for those who aspire to do the same. "If blogging is something you've been thinking about," she said. "Go for it! First things first, you've got to create a website!" 
Katie then gave six actionable tips to make your blogging dreams your new reality. Two of the most important, though, include being committed to learning and finding a community. Making your website, picking color pallets and starting to write are arguably the easiest parts. It's being dedicated and learning from your mistakes that can cause you trouble. 
"Carve out time for learning in your schedule and make it part of your weekly routine,"  Katie said. This means making time for learning the newest marketing tactics and making sure your SEO game is on point. Additionally, you'll want to make time to connect with other bloggers. Blogging can be a lonely job, since you're staring at a computer screen a lot, and you'll make friends you can meet up with when you travel!
Traveling can be so much fun, even more so when it's a reward for your hard work in college. There'll be people who tell you it isn't possible to travel with barely any money, but if you work hard to research and plan, you'll be surprised at the adventures that await you.