If you're a college student or recent grad, career goals are probably on your mind 24/7. Applying for jobs and internships can be tough, and you might be thinking: What if I don't have enough experience to land a job? What can I realistically apply for? You might even be wondering what jobs pay well, or the easiest jobs to get after graduation. Maybe you've done internships and freelancing jobs in the past and visited your college career center to get advice, but now that you're submitting applications, you feel underqualified.
Many students are taught that studying hard in school will eventually lead to job opportunities. In contrast, you may have also been taught that if you don't have any experience, you could end up in a low-paying job (or no job at all). This concept — when combined with American society's hyperfocus on achievement and success — discourages many students from even trying to apply for any jobs. If this sounds like you, you might be wondering: How can I get a job with no experience?
Fortunately, you can. Here's the lowdown on landing a job, even if you're just starting out.
If you lack experience, it doesn't mean you can't land a role.
One of the most common misconceptions about career growth is that lack of experience puts you at a disadvantage. However, that couldn't be less true! Everyone has to start somewhere, and according to Laura Barker, CPCC, a professional career coach, the "Great Resignation" means there might be more options out there than you think.
"There are lots of jobs available right now, with a huge workforce shift happening because of the pandemic," Barker tells Her Campus. "With the Great Resignation, people are saying 'enough.' They deserve to be paid a decent wage, to have healthcare coverage, and to work in a safe environment with room to grow." This has led many Americans to pivot careers and leave their jobs in record numbers, according to the Harvard Business Review. So, it's a unique moment to enter the job market. Don't be afraid to aim for your dream job, even if you feel underqualified.
What are the easiest jobs to get, and do they pay well?
At first, it may seem like your career options are limited since you don't have years of work under your belt. However, there are many roles that don't require much background, and some don't require specific training at all. Search for open roles on Indeed, Glassdoor, LinkedIn, and Monster to get a feel for what's out there, or try a career exploration platform like O*NET, which gives a detailed breakdown of potential career paths, industry data, job outlook, and even salary projections.
Here are a few jobs to consider:
Customer Service Representative. If you love connecting with people, this might be the perfect fit! The job requires a positive attitude and great communication skills. There might be a training course to learn about the company once you're hired, but there's no experience required to start.
Publicity Assistant/Public Relations Assistant. Many public relations firms tend to seek out entry-level candidates so that they can work with them during the early stages to meet their standards. The job requires persistence, organization, and flexibility, and some PR firms even offer rotational programs for the first two years so that you can determine your strengths and weaknesses.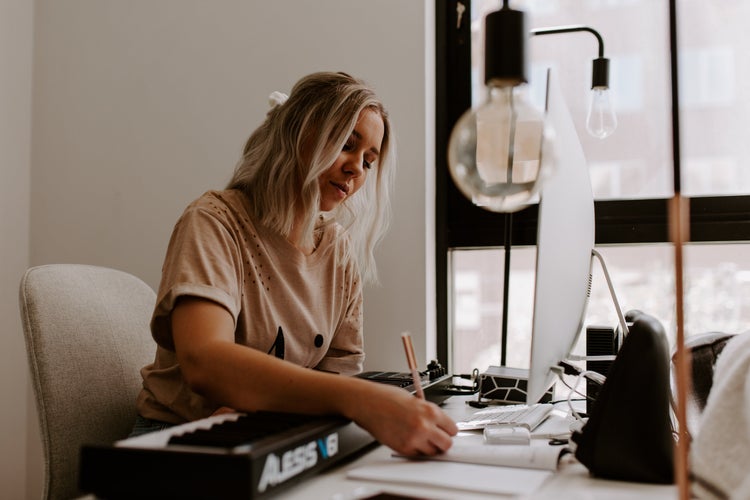 Real Estate Agent. If you like getting your hands dirty and are confident that you can sell anything, this might be your job. This job primarily requires great communication and persuasion skills as most agents work on commission.
Administrative Assistant. This role involves scheduling meetings, organizing paperwork, email correspondence, and answering phone calls. You might also have to sit in on meetings and help prepare deliverables for major company-wide projects. Since administrative work gives you a chance to interact with multiple departments, it's a great way to figure out which departments you might be interested in later in your career. Plus, learning how a business works is an invaluable experience!
Medical Biller. In this role, you'll communicate between a doctor's office and insurance companies. If you love getting into the nitty-gritty of things and are very organized, this might be a good role for you. Many billing roles offer on-the-job training, too.
If you still feel underqualified, you can always create your own "experience."
Kate Sortino, a full-time writer, digital nomad, and freelancer, tells Her Campus that she started her career with no formal digital marketing or content creation. Now, she earns over $100K a year doing exactly that. She recommends demonstrating that you're capable of the job — even if you're just starting out — and throwing your hat in the ring.
"I started out by going to job boards related to freelance contracts I wanted," she says. "I spent hours researching the terminology and the format through videos and online guides. Then, I'd draft my own example articles…that got me small contracts, which led to bigger contracts."
Over time, Sortino's writing portfolio and byline grew. "Now I'm getting more work with almost no formal training or prior experience," she says. If you're craving more experience, try starting a side hustle, devoting time to your passions, or taking a career aptitude test to explore jobs you might enjoy.
Once you've explored career options, here's how to stand out.
Tailor your resume for each job. Know what the hiring manager is looking for, and highlight the skills that match the job description. Always make sure your resume is customized and tailored to the exact role!
Highlight skills, projects, and experiences from college. Reflect on any class projects, presentations, or experiences you had — whether inside or outside of academia — and use them to your advantage. Remember: No experience is too big or too small!
Take courses online or certifications. In a world where everything is available on the internet, you can learn just about any skill online. Look into generalized courses along with specialized ones that can help you refine your skills.
Build your network and stay connected. Always be on the lookout for opportunities, whether it's at school, within your company, or otherwise. Email companies even if they aren't hiring, and follow up (this dedication can stand out to hiring managers). Don't forget to ask your friends and family if their companies have jobs you could apply for and schedule informational interviews to learn everything you can.
If you lack hard skills, highlight your soft skills instead. Soft skills may include communication, organization, problem-solving, time management, and teamwork. If you lack specialized training in a certain area, figure out what universal soft skills the employer needs and work toward those.
Prepare well for interviews. When job hunting, it's important to stay motivated and eager to learn. Research the job and the company to show that you understand the role and responsibilities. Don't forget to have questions prepared for the hiring manager, too.
Always have a clear, concise response prepared for interviews. If a hiring manager says "So, tell me about yourself!" or asks, "Why should we hire you?" make sure you're ready. Highlight skills you can bring to the table, be confident in your abilities, and show them why you're the best candidate for the role.
Ask for feedback. During your job hunt, always ask for feedback about how you can improve — whether it's growing your skills, boosting your resume, or practicing your confidence for a future interview.
Be resourceful. Jonathan Tian, the co-founder of the company Mobitrix, stated that what matters most is how resourceful you can be for the job position. He said, "Every employer values your ability to figure things out, identify and solve problems quickly. Employers value critical thinking skills (creativity and innovation) because those will help them prepare the employees for their organization's future."
Be patient. Most importantly, stay calm and composed. Applying for jobs is long process that can lead to frustration and exhaustion, but it will pay off soon!
Landing a job without experience is a process and will take time, but that shouldn't discourage you! Make the job search fun and don't be afraid to apply for open roles, even if you're feeling nervous.