Many young women aspire to advance female representation in STEM-related fields (science, technology, engineering, and math). While advocating for the importance of diversity, equity, and inclusion, many young women in the BIPOC (Black, indigenous, and other people of color) community hope to increase racial representation in STEM-related careers. This sentiment rings true for Edlyft co-founder and CEO Erika Hairston, whose company empowers college undergraduates to excel in computer science and other related fields.
Graduating from Yale University in 2018 was a huge accomplishment for Hairston, but the barriers she faced along the way inspired the creation of Edlyft. "Majoring in computer science and African American studies, some of my computer science classes were challenging, and I often thought I wasn't good enough," she tells Her Campus. "I leaned on the support of my mentors and classmates to push through. The experience stayed with me." Once securing her first job in tech, Hairston realized how crucial it is to gain opportunities within the STEM field before graduation. Ultimately, Hairston knew she wanted to find a way to aid others in gaining similar positions. 
Edlyft is a platform that provides undergraduate students across the globe mentorship, tutoring, studying tools, and blog posts with tips and tricks to be successful in STEM-related fields to undergrads across the globe. The company also offers an Intern Development Program in partnership with the investment management company Vanguard, which pairs students with a passion for technology with an engineer for career-building support.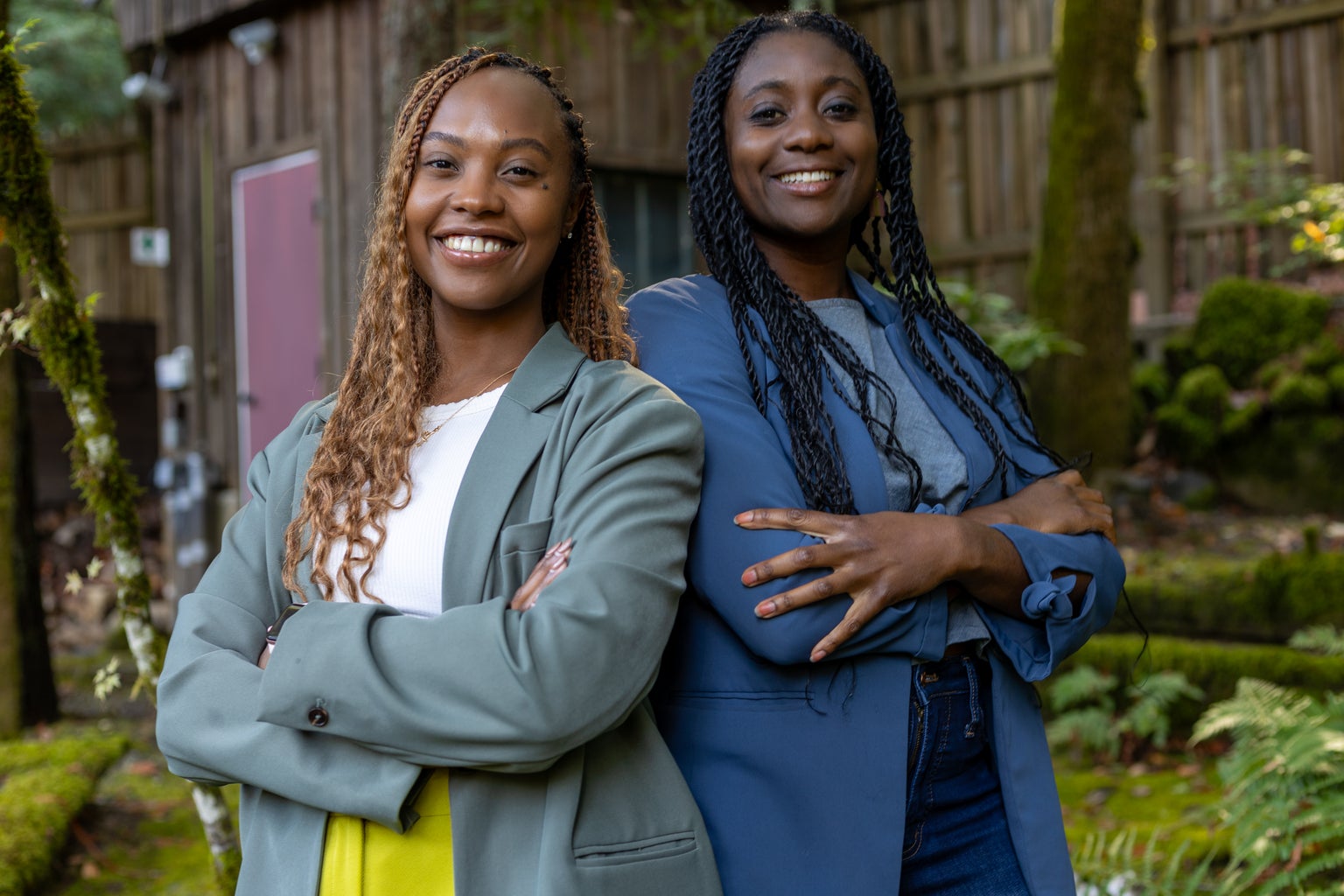 Edlyft was created through Hairston's shared vision with her co-founder and friend, Arnelle Arnsong. Shortly after graduating, Hairston and Arnsong knew "that other students would benefit from the tools we used to support each other," Hairston says. "[Arnsong and I] knew firsthand the struggles of getting through tough computer science classes and the benefits of breaking into the tech industry, and wanted to find a way to help students through this process," she says. Hairston and Arnsong in high school in Connecticut when they were 14, and Hairston says working with Arnsong for the past four years has been "one of the best parts of this entire journey."  
In 2020, Hairston and Arnsong became two of the youngest Black women to raise over $1 million in seed funding from venture capital investors, but Hairston admits the road to success wasn't easy. "[Arnsong] and I leaned on each other to maintain confidence as we pitched investors, and we kept each other motivated throughout the process." This relationship inspires her advice to any aspiring female STEM entrepreneurs: "Building community is key, and there are some amazing resources out there for BIPOC women to tap into," she says. "These include Reboot Representation, whose mission is to increase the number of Black, Latinx, and Native women in tech, as well as Apple's Entrepreneur Camp, which offers a one-on-one lab for underrepresented founders and developers with app-driven businesses. Surrounding yourself with peers that you aspire to be is key to success."
In the company's first three years, "Edlyft has reached over 200 universities and partnered with top tech companies to connect with budding engineers," Hairston says. "In the next year, I see Edlyft continuing its impact through strategic partnerships with mission-aligned organizations to reach students of different levels and fields. We're also eager about the developments of generative AI and how we can support the next generation in staying at the forefront of technological innovation."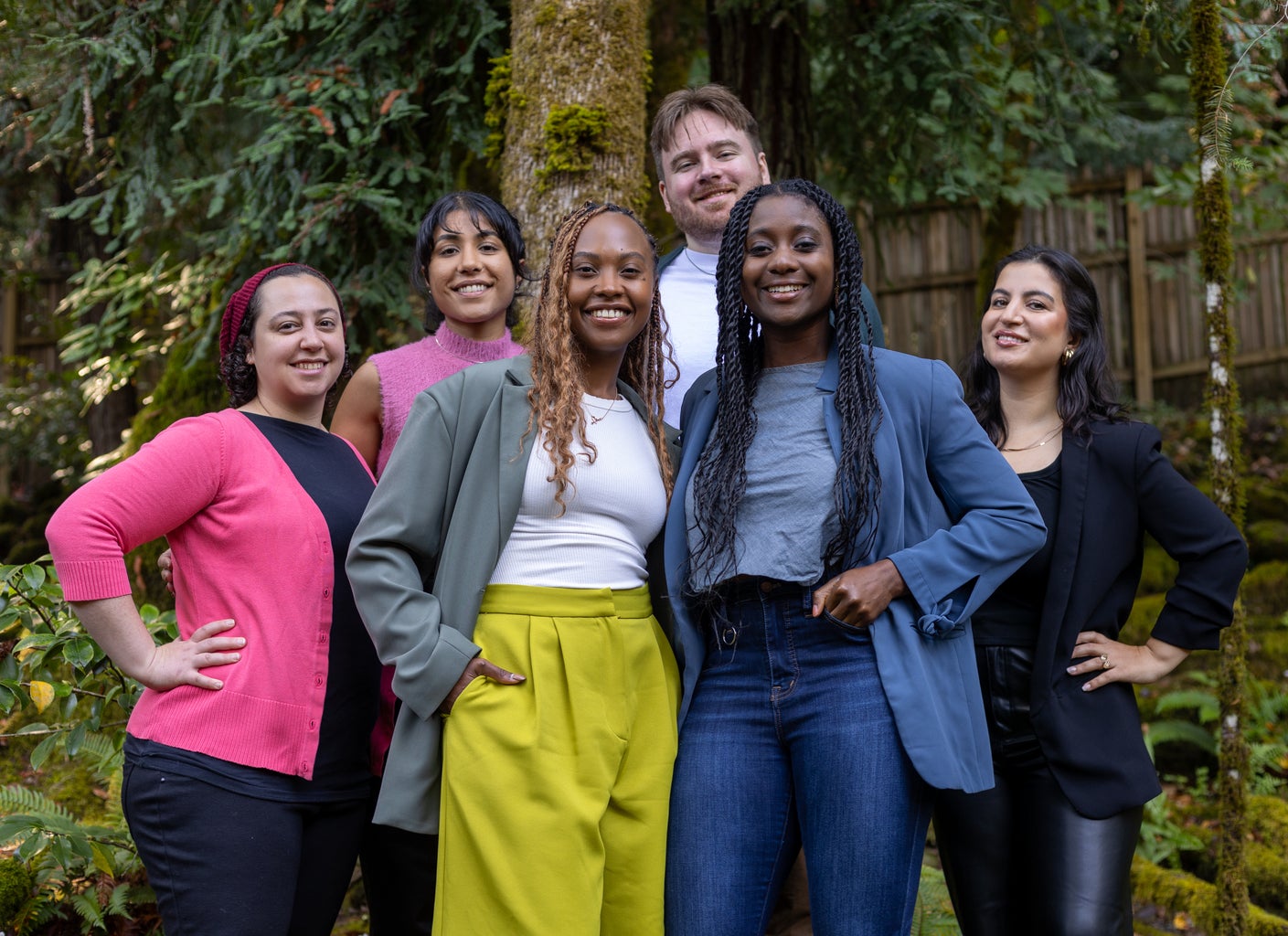 With tech being one of the fastest-growing industries, Hairston's work is motivated by her desire to see a more diverse tech industry. "There's [still] a huge gap when it comes to women and underrepresented groups in the field," she says. "When people think of a typical engineer, they don't always see themselves reflected." According to a 2021 report from the Pew Research Center, people identifying as Black or African American only make up 7% of all jobs in tech, with Latinx Americans making up 8% and Asian Americans making up 13%. 
Having received numerous awards, including appearing on Forbes' 30 Under 30 list in 2021, Hairston wants to see other young Black women achieve similar accomplishments. "I aspire to see the day when we are not an anomaly, no longer the youngest Black women to have secured over $1 million in venture capital, signaling that a multitude of those who follow have not only met but exceeded this milestone," she says. "My goal is to pave the way for upcoming entrepreneurs, just as my predecessors laid the groundwork for Edlyft's success, thus cultivating a more equitable and nurturing environment for venture-backed entrepreneurs."
But to get to where Hairston is, many women pursuing a career in STEM, especially BIPOC women, have to battle imposter syndrome — something Hairston is all too familiar with. "Choosing to believe in yourself even when it feels scary is the most important step to abolishing imposter syndrome," she advises. "Instead of focusing on what you're not, think about what you bring to the table and what sets you apart from others. Finally, focus on finding a community that believes in you, sees your potential, and empowers you to make your vision a reality."