Fun fact: On Sept. 27, 1998, Google was born — technically making it a 25-year-old Gen Zer. With the mission "to organize the world's information and make it universally accessible and useful," Google has transformed throughout the years into one of the world's top search engines and tech companies. In honor of Google's birthday, Gen Z Googler and associate product manager Dana Kurniawan tells Her Campus what inspired her to pursue a career at Google.
Kurniawan is a 23-year-old, second-year Googler on the Responsible AI team, where she works on tools and tests out materials to ensure that Google's AI products deliver information safely. Additionally, Kurniawan has intensive experience working on several mental health and well-being features on Google Search to create products more inclusive. "I didn't know what to expect," Kurniawan tells Her Campus of her first days working at the company. She turned to resources like Google Life and Google Students to get settled, which she recommends other Gen Zers to check out. "I came into it pleasantly surprised and grateful for all the interactions I've had so far."
As an Indonesian-American woman in STEM, Kurniawan says she battled imposter syndrome when she started. "My biggest doubt was just giving myself permission to even speak up sometimes, or recognize that there is inherent value in what I'm expressing, even though it may not be fully formed yet, even if it's my first job out of college," she recalls. "So I've just tried to process and reflect through that. … That's part of growing and learning and gaining experience, and people encourage you along the way, which I've met a lot here."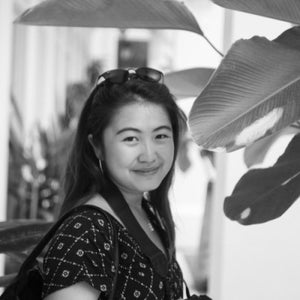 Regarding what it's like to work at Google specifically as a Gen Zer, Kurniawan says it's not all that unique. "I think it involves, similar to a lot of people, balancing the interactions [and] context-switching a lot," she says, "[and] being intentional and thoughtful about who you're interacting with and the complexities of what you're trying to explain across the cross-functional people you work with."
Before working at Google, Kurniawan attended Brown University, where she majored in computer science and environmental science. Outside of her educational background, Kurniawan also has a strong passion for the intersectionality of climate change, the circular economy, and how AI plays a role in those topics. During her second year of undergrad, pursuing a career in STEM started to click for her. Although she is passionate about science and technology, she admits, "I'm still very much discovering what my career could and will look like. I'm not sure yet, but I am very grateful to have had the educational background I've had." 
Kurniawan is transparent that her pursuit of a career at Google was "very accidental." While in college, she was awarded a scholarship to attend the Grace Hopper Conference, an event specifically for women passionate about STEM and computing. "It was there that I met other fellow students interested in pursuing careers in those areas, and met some recruiters, including one from Google," she explains. At first, she says, "I didn't see myself in [this career], but I got very lucky to throw my hat in the ring and end up here."
College students hoping to work at Google might be relieved to hear that Kurniawan didn't need to make any specific networking connections to get the job. "I don't think you need to go to any particular school. Google puts so many certificates out there. They're free to learn. I'd almost say those were more helpful in my preparation for Google than any mentor specifically." Instead, she turned to roommates and classmates for support, especially those who also didn't have a family background in STEM. "We leaned on each other, and — honestly — Googled a lot," she laughs.
Her perspective as an underrepresented voice in STEM continues to shape her work today. Kurniawan believes that there is so much more to learn about diaspora and diverse perspectives in her field. "Like any meaningful and complex topic, [AI] requires diverse perspectives so everyone from different backgrounds can come together for the greater good," she says. "Inclusivity is about actively bringing those voices, and not only having mentors and friends as I mentioned but learning the ropes of how to be a mentor and friend to other people. That's still something I'm very much … at the beginning of." Kurniawan believes there are "tons of opportunities with fundamentally new technology as well as the implications for larger social issues."
For now, Kurniawan is excited to partake in Google's 25th anniversary celebrations, including the interactive Search Through Time timeline of notable moments in Google's history, the 25th Birthday Doodle, and the Easter Egg Hunt. Similar to how Google is reflecting on the past and their evolution, Kurniawan is, too. Her advice for her younger self is something that career-planning Gen Zers can take to heart: "There's a lot of pressure to do a lot of things at once and reach out to a lot of people," she says. "[Be] intentional and thoughtful about … having deeper connections … instead of just reaching out to them for the sake of reaching out. I would have had much more meaningful experiences, and more security in starting my own path, and not necessarily [doing] what was obvious in college."