Summer is just around the corner, which means it's time to start thinking about sun, fun and finances (but not necessarily in that order). The truth is, you need cash to make your summer dreams come true (and make your plans for the fall come to life, too), and that's why we're bringing you the best way to build both your resume and your bank account: working as a GEM Merchandiser for Chloe + Isabel! Apply by Monday, May 4th – that's an application deadline extension exclusive to Her Campus readers! Chloe + Isabel is a fashion jewelry brand dedicated to empowering the next generation of entrepreneurs through social retail. If you're a confident go-getter looking to make cash commission this summer and beyond – and gain marketable real-world business experience in the process – apply by May 4th to be a GEM Merchandiser and note "HER CAMPUS" as your referral.
As a GEM Merchandiser (GEM stands for "growth, empowerment, merchandising," BTW!), you'll learn how to run your own business both on- and off-campus. Let's talk perks, because let's be honest – cash counts. You'll earn 25 to 40 percent commission on all of your personal sales, in addition to a no-cost, customizable Online Boutique and unlimited free and discounted jewelry! Additionally, by joining the GEM community, you could win an internship at Chloe + Isabel headquarters, an all-expense-paid trip to New York City, shopping sprees at top retailers, one-on-one resume writing sessions with Chloe + Isabel professionals or even a personal letter of recommendation from the CEO and Founder of Chloe + Isabel herself, Chantel Waterbury! Consider this your one-way ticket to break into the fashion industry!
GEM Merchandisers will learn how to host in-person and online shopping events, market their business to grow their clientele base and build a personal brand that makes their business stand out. Merchandising is all about promoting a product and driving sales, so every time you make a sale and earn commission, you're also gaining professional merchandising experience. It can be your full-time gig or a project on the side – the program is whatever you make it, and no matter how you approach it, it'll make you that extra income you need for all the fun, sunny weekends ahead!
Videos like The Pop-Up Shop Guide for the College Student and The Secrets to Online Selling and other training materials designed specifically for college students will teach you all you need to know to be a GEM superstar. You'll also receive one-on-one coaching from an esteemed member of the Chloe + Isabel team to build your business. Through this training and your time on the job, you'll learn valuable sales, marketing, merchandising and social media skills that will set you apart from the rest of the job market down the road.
"Our GEM mission is to help college students build their resumes and prepare for successful futures," writes Waterbury on the GEM website. "We want you to achieve your dreams."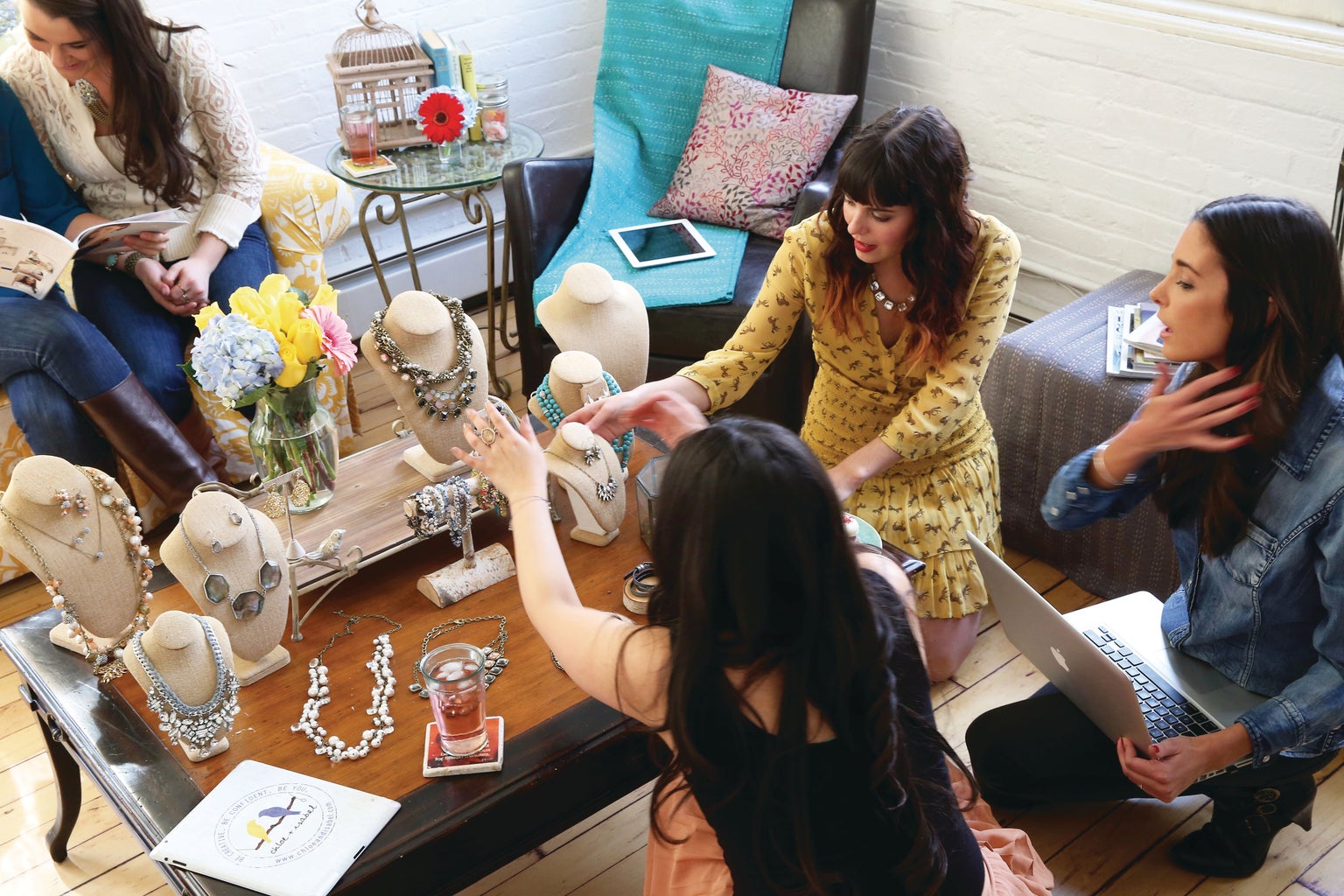 The best part? The ultimate summer job doesn't have to end when classes resume! You can continue as a GEM Merchandiser partnering with student organizations and off-campus businesses once you return to campus in the fall. Or you can apply to be a Campus Merchandise Manager, where you'll get the opportunity to manage your own team of peers, earn team commission and gain leadership experience – the perfect resume-builder!  GEM teaches you how to make it all possible.
If this sounds like the opportunity you've been looking for, apply by May 4th to be a GEM Merchandiser and note "HER CAMPUS" as your referral. Good luck, collegiettes!