With more and more of Gen Z's top artists going on tour, excitement around concerts and live music is at an all-time high. Unfortunately, so are ticket prices. Seeing your favorite artists live hasn't ever been the cheapest activity (tickets could still get pretty expensive before the pandemic knocked musicians off the world stage). Now, though…well, in the words of Olivia Rodrigo, it's brutal out here.
According to a July 2022 Billboard Explains video, a dramatic increase in concert ticket prices can be attributed to factors like higher production costs for the artists and venues, as well as dynamic pricing (basically, the higher the demand for the concert, the more expensive the tickets will be).
Profits are also being split differently now compared to before the pandemic. According to Billboard, the split has historically been 85% to the artist and 15% to promoters. Now, artists are relying more on their tour profits (thanks to streaming and less album sale profits) and, as a result, promoters are trying to make their money from service fees, order processing fees, and facility fees. Look at it this way: After concerts were put on pause for two years, it's costing a lot more to get the entertainment industry back on track.
Still, there's something so nostalgic about getting ready to go to a concert with your friends, making unforgettable memories together at the venue, and scream-singing your heart (and lungs) out. So, we asked and you answered. Are overpriced tickets to concerts still worth it?
Concert-going commonalities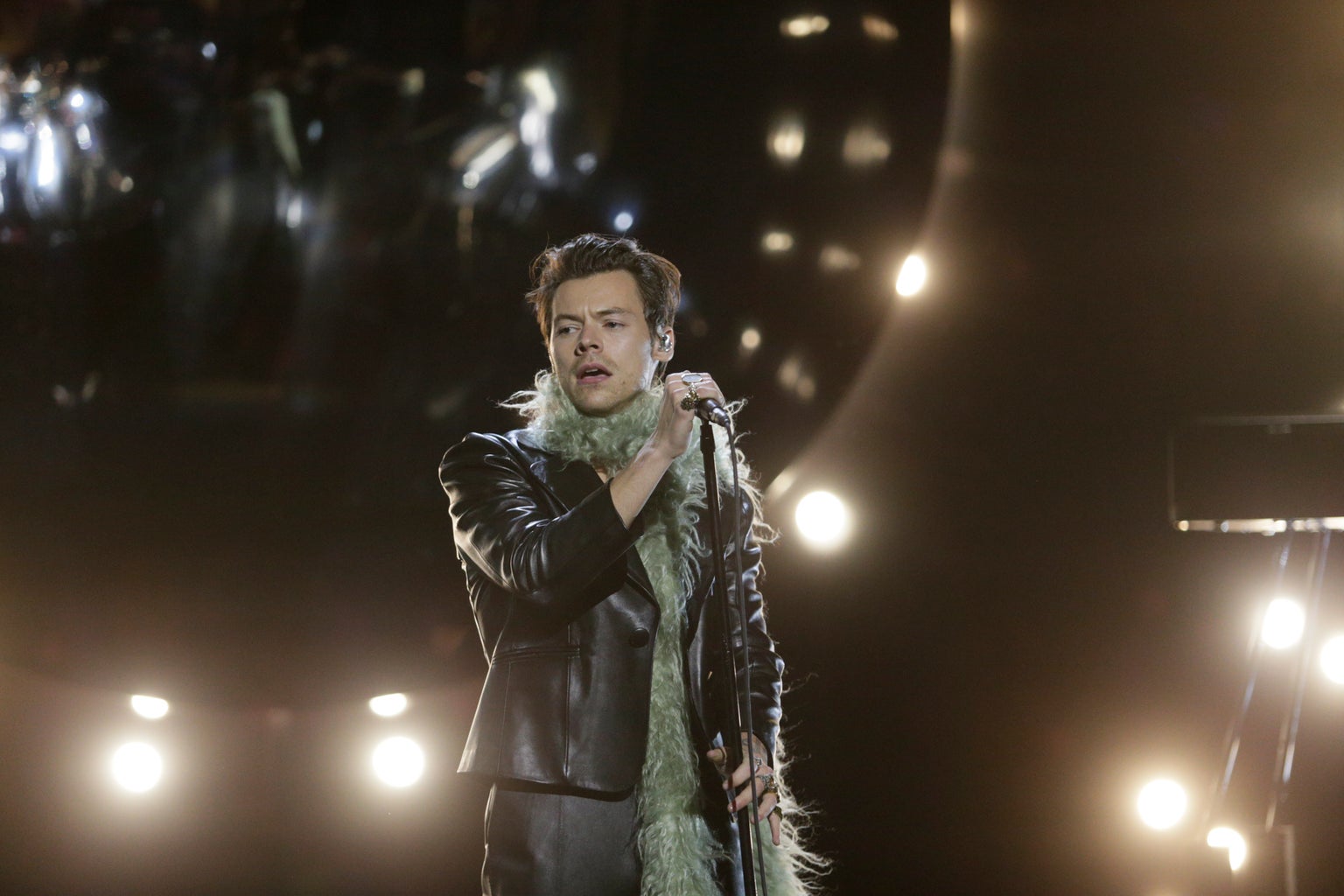 First, let's talk about prices. There are a lot of costs (and I'm not just talking about tickets) that college students have to factor in when thinking about the overall enjoyment value of the concert-going experience.
Julia, 21, a junior at Wayne State University, explains to Her Campus, "It's super fun to go to concerts and I love live music, but a lot goes into seeing a show these days. You have to take the night off work so you're already losing money there. Then, the ticket itself is expensive, as well as things like the service fees, parking, drinks, getting a new outfit, etc. None of this is necessarily bad, it's just good to realize that you definitely have to spend more time and energy saving up for a concert in the weeks and months leading up to it. All for just a few hours of fun."
Emily, 22, a senior at Loyola Marymount University, paid $350 to see Morgan Wallen perform in Nashville. "He's one of my favorite artists, so I was willing to pay that price even with the seats being pretty far up from the stage," she says. "What made it even more expensive, though, was that I also paid for a hotel room and a roundtrip plane ticket."
Charlotte, 21, a junior at Villanova University, had an even more expensive experience for Coachella. "The price for a 3-day General Admission ticket was roughly $1,000 — and that's before taking travel and lodging into account," she tells Her Campus.
If travel and lodging aren't a considerable factor for you, maybe the commute on the day or night of the show is. Calyssa, 22, a senior at the University of Oklahoma, shares, "The most expensive concert ticket I've ever bought was for Taylor Swift's Reputation tour my freshman year of college. At OU, it's super typical to drive down to Dallas to go watch the rivalry Oklahoma/Texas football game. My friends and I were already planning on going to that, so when we found out Taylor Swift was going to be playing in Dallas that same night, we immediately decided we had to go. I don't even remember what we spent on tickets, but it was more than I've ever spent before."
Many students are frustrated by the inescapable nature of scalpers and big vendors like Ticketmaster. "The most expensive ticket I bought was a $200 pit ticket to see Harry Styles last fall, but I was lucky that I got that ticket for face value because scalpers and Ticketmaster (platinum pricing) were selling them for $500 and up," Kendall, 22, a graduate student at Santa Clara University, tells Her Campus. "I spent $240 face value to see him [in the] lower bowl this November, since I couldn't get pit tickets for face value."
Scalpers can keep getting away with upcharging ticket prices because people are willing to pay them. So why exactly is such a hefty price tag continuously worth it for Gen Z?
Why it's worth it
Keiry, 23, a UC Riverside graduate, paid $470 for a BTS Silver Soundcheck ticket — with no regrets. "The section my seat was in was the 'desired' first 25 rows from the stage," Keiry tells Her Campus. "I had access to attending the pre-show soundcheck. The ticket even came with a cute little gift! But I do think the most rewarding part of it was that they had four shows at SoFi Stadium in LA, but the one I went to was their first concert since before COVID."
The COVID-19 pandemic has influenced more than just Keiry. For Emily, interning in the entertainment industry has physically shown her the value of live music. "Working at an amphitheater has taught me that spending money on concerts and experiences is always worth it, especially post-COVID. Everyone wants to get back out there and go to fun events, so people are willing to spend a lot more on things like tickets, food, beverages, and merch at a concert." This sentiment was echoed across the students I spoke to: Calyssa called her Taylor Swift concert "one of the best nights of [her] life," while for Charlotte, Coachella was a "must-do" bucket list item that she claims was worth it despite the exhaustion and monetary investment.
Jackie, 21, a senior at the University of Michigan, also pointed out other perks beyond the music itself when she went to a Harry Styles concert. "I got to feel connected to the music, the artist, and explore the location of the venue — which was a few hours outside my college town," she says.
After the isolation of years of remote school and work, in-person events and their inherent sense of adventure may be worth more than previously thought, especially for a generation that places emphasis on mental health. "Sometimes I do rely on concerts for extra serotonin boosts," Keiry says. "When I have concerts lined up throughout the year, I get excited getting through however long it takes me to reach a concert date. After having spent two years [without] getting to see BTS — or any artist, really — in person, this concert was very rewarding."
People won't hesitate to comment on how much you spend on tickets, but for Keiry, that's just noise. "If I'm not spending my twenties having the time of my life, I'll be a miserable 50-year-old someday feeling bad about my youth," she says. "I'd rather say I spent X amount of money to do something than sit there moping wishing I had."
Would they do it again?
Although memories with friends, special life experiences, and post-COVID freedom sweeten the deal, I wanted to find out if these students would consider paying for overpriced tickets over and over again, especially as concerts become more commonplace.
For some, the decision is easy. Liz, 22, a student at Loyola Law School also saw Taylor Swift live, and even though her ticket cost "all [her] chore and Christmas money when [she] was 15," she said, "I'm so ready to spend that much (or more) for her next tour."
Evidence of scalpers essentially scamming ticket buyers doesn't seem to be a deterrent for Lulu, 22, a senior at Western Michigan University, either. "I'd go to every one of [Harry Styles'] shows if I could," she tells Her Campus, "but I do think the pricing with his tickets and resale tickets that are taken by scalpers is ridiculous. If I wanted to get a pit ticket for a Harry concert in my city, I'd most likely have to get it on resale for over $300+."
Kendall agrees. "I definitely don't regret spending $200 or more to see Harry, but that's simply because concerts are my favorite thing." She adds, "I do make sure I'm doing everything I can to avoid paying more than face value, though. As much as I love concerts, $500 for one night is hard to justify."
Julia is more on the fence. "As prices have just gotten more and more expensive over the years, I've become more and more picky about who I go see," she says.
Students do seem to be finding ways to cut down on costs, adapting to the reality of higher ticket prices. Haley, 23, a graduate student at Yale University, recommends waiting until the day of a concert to buy tickets if you have the flexibility, "just because any and all concerts are so worth it and it's nice to cut the price tag down a bit."
The big takeaway here? If a concert is an experience that feels worth it to you, then that's all the justification you really need. I'm no ticket sales expert, but I think it's safe to say concerts will remain expensive. It's just going to be up to us to save up beforehand, enjoy ourselves during, and carry the memories with us after the shows we do choose to see. After all, music is made to be enjoyed.
Check out the rest of the Her Campus Music Issue here.