Working in the fashion industry seems like a dream, but if you've ever watched The Devil Wears Prada or The Bold Type, then you know that working in the fashion industry (whether as a stylist, designer, or even assistant) is not always so glamorous, or easy. Brittany Diego experienced struggles working in the fashion industry post-grad, where she found herself trying to bridge the gap between textbook knowledge and on-the-job experience. Her experiences inspired her to found Fashion Mentor, an "education startup that provides Black and Brown millennials with career opportunities and resources to lead successful careers in the fashion industry." 
Brittany has an impressive resume, one that any aspiring fashion enthusiast would envy. Before founding Fashion Mentor, Brittany studied fashion at Woodbury University, and later on worked her way up as a fashion stylist for A-list celebs and top tier brands including Revolve, BCBG, Just Fab, MTV and more. Now, she uses her professional experience to mentor other women who want to make a name for themselves in the fashion industry. Brittany prides herself on the unparalleled transparency that she provides to mentees, and podcast listeners, based on her personal career experience. "School teaches you how to do the job, not get the job," Brittany says. "I'm here to show my mentees what it's really like, and teach them the things you won't learn in fashion school." And she shared some of her best advice for leveling up your professional career (which truly applies to any industry) with us.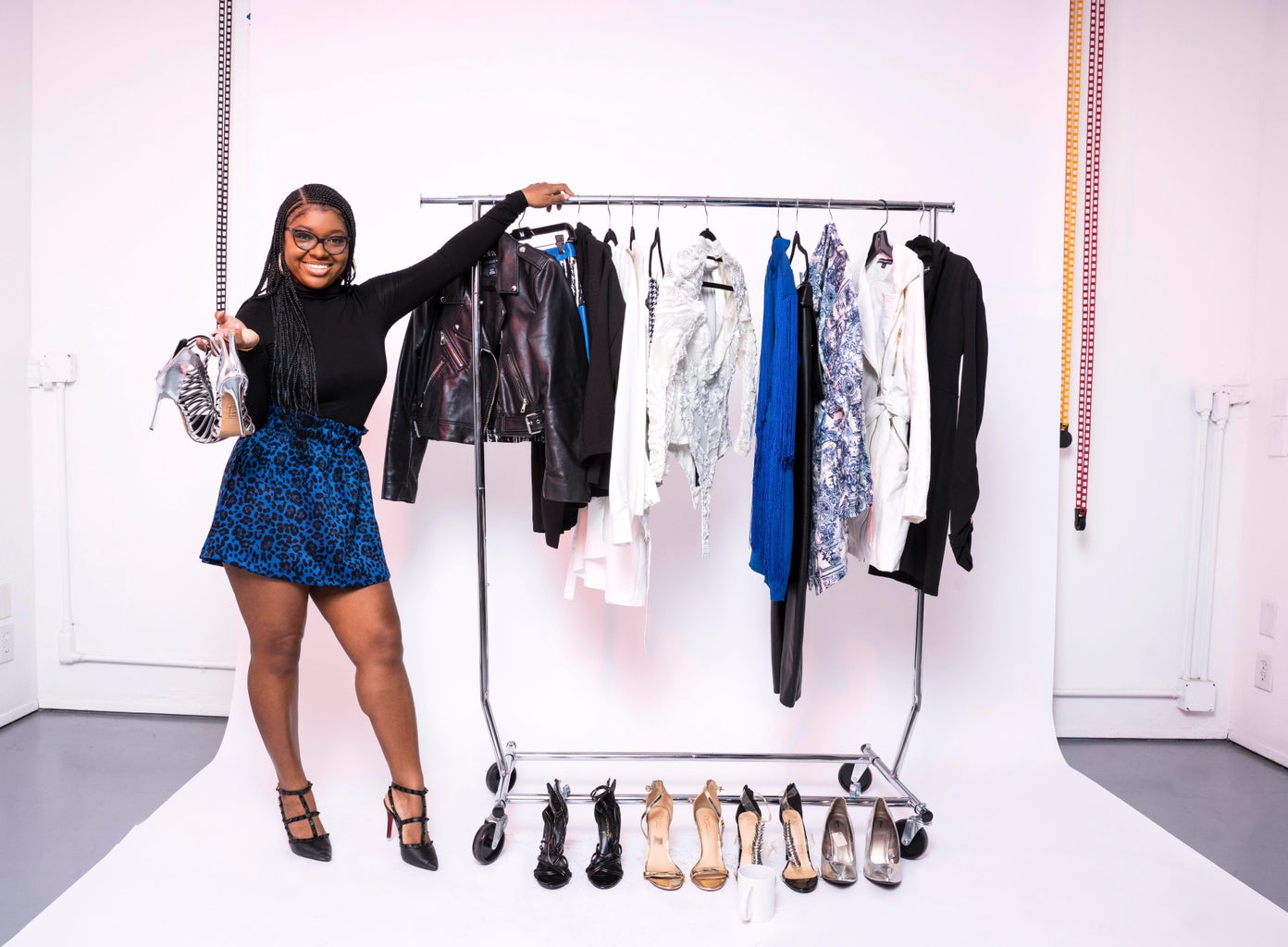 Define your own success

In the fast-paced, ever-changing fashion industry, it can be easy to feel overwhelmed with the duties, expectations and opinions of your superiors, clients and peers. Brittany believes it's most important to have your own definition of success in order to be successful, especially in an industry that is driven by opinion. "Set concrete goals about what you want to achieve, set your boundaries, and have your own definition of success so you will be able to feel more fulfilled with your work," she says, as she reflects on advice given to her from her own mentor.

Brittany believes that only those who have a clear picture of what success looks like can ultimately achieve that success, whether it's styling an iconic, storytelling look as a stylist, or launching a revolutionary fashion line as a designer. But anyone who is breaking into the industry should have clear goals of where they want to be before even applying for internships or jobs.

Make yourself stand out

In her online webinars and classes for Fashion Mentor, Brittany teaches fellow stylists and designers the importance of boldness and visibility in the fashion industry. She encourages anyone looking to break into the industry to make themselves visible to potential employers or clients.

She suggests starting by being personable and interactive with brands and recruiters on social media. "Really get personal and make sure that employers will remember you after the interview," she says. Brittany also suggests crafting a creative resume, and online portfolio or social media page that highlights who you are, and what you bring to the table. 

Focus on transferable skills

Like many other industries, the fashion industry is one where you definitely have to work your way to the top, which is why Brittany suggests using core skills to help you level up. "During my first post-grad internship, I was actually a communications specialist, not a stylist," Brittany shares. It's important to use transferable skills like writing, scheduling, computer skills, or even accounting to help earn a seat at the table, or on the payroll at a fashion company. Brittany encourages her mentees to sharpen their core talents because they can be used in any role or with any client. "Get in where you fit in," she says. "Just get in, then pivot."

Get connected

"It's like the saying, it's not what you know, but who you know," Brittany says. She stresses to her mentees the importance of getting connected and building a network, which is why she hosts her annual Fashion Career Con – a networking conference to connect aspiring fashion artists to industry recruiters and professionals.

Brittany suggests attending a fashion club on campus, joining an online fashion community, or simply sending a friend request to an industry professional on LinkedIn. And to truly level up after making the initial connection, she notes that it's important to get connected on a "human-level" and make authentic and mutually beneficial relationships that will be beneficial through every stage of your career.

Leverage your social media

Brittany also advises current artists, designers and stylists to use their social media pages to help them get ahead. She shares some of her tips for curating a standout feed, such as showing behind-the-scenes content (with the brand's or client's permission, of course).

"Show people what you are doing, and how much work you're putting in," Brittany says. "Let them in, and show them what it takes." She also emphasizes posting consistently and frequently to stay visible and top of mind. Fashion is such a visual industry, which is why using social media is a great way to get discovered.

Remember your why

In any job or career, it is easy to feel discouraged or harbor feelings of self-doubt. Brittany advises in those moments, it's important to remember why you began this career path in the first place. She reflects on her own reasons for beginning in the fashion industry, saying, "I've always loved fashion since I was [a young girl]." 

"I love playing fairy godmother and making people feel good about themselves. Fashion has the power to instantly transform how you feel, and I love that," she adds. Brittany says that the only way to truly level up in your career is to eliminate self-doubt and constantly find new inspiration to keep you going. 
For those considering pursuing a full-time career in the fashion industry, Brittany has created many online resources that help teach fashion basics and business strategy for getting started. She encourages anyone who is interested in finding a fashion mentor to listen to her podcast apply for her program at www.fashionmentor.co, and get the help they need to level up, level up, level up. *Ciara voice*
Follow Brittany Diego on Instagram. Follow The Fashion Mentor on Instagram.
Follow Lola on Instagram.