Missing out on your neighborhood dive bar because of the pandemic? Wishing you were back at your favorite frat house, hanging with all your friends? Well, now you have the chance at your own backyard hangout.
Miller High Life has pledged a dive bar worth $10k to the lucky winner of their sweepstakes, open until September 22nd. And when I say dive bar, I mean dive bar – they haven't left out a single detail. Sticky floors? You bet. Dim lighting? Without a doubt. And to top it off, they're giving away free beer until the end of year – could you even have a real dive bar without Miller High Life?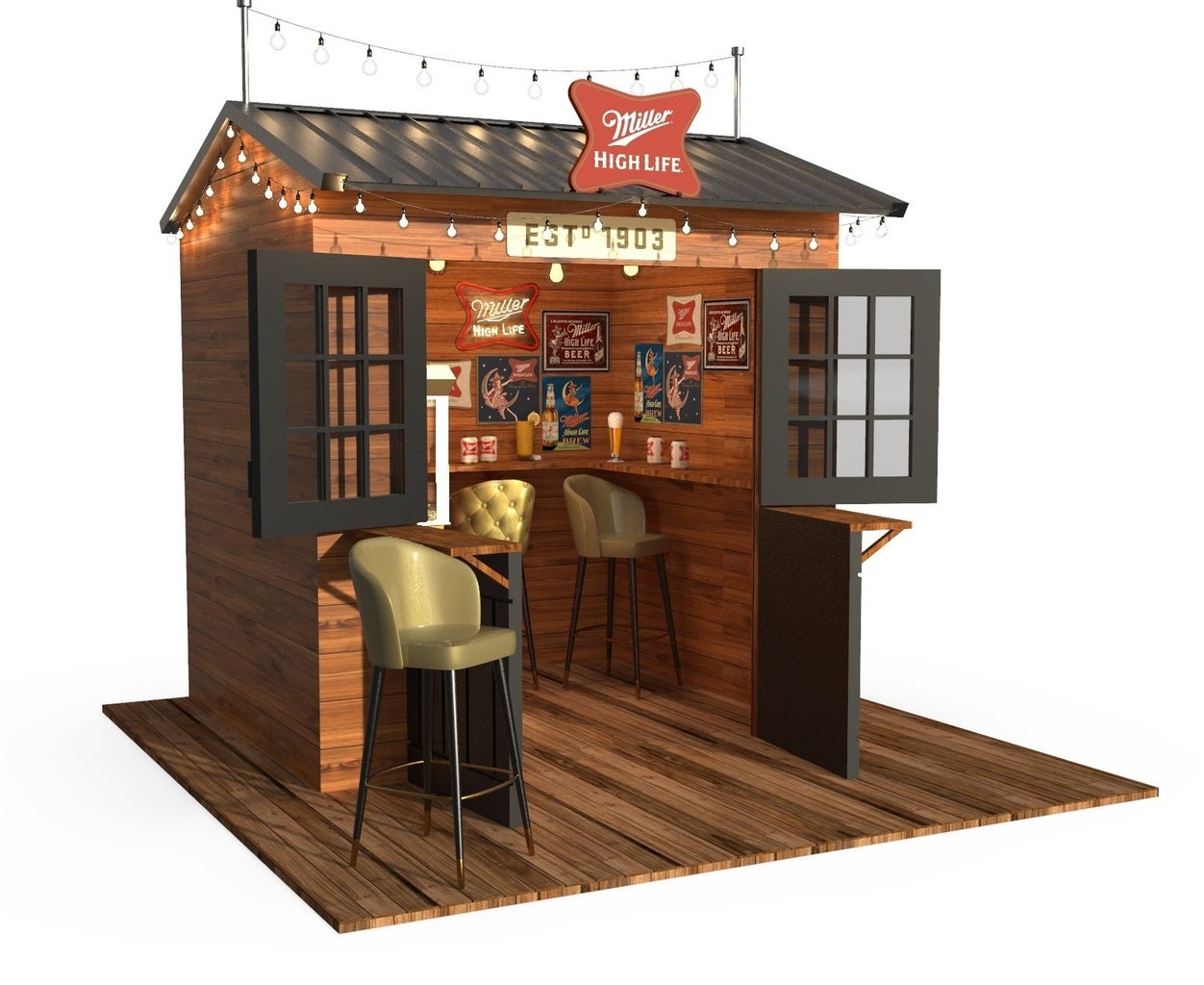 This backyard beer paradise will take the form of a glorified shed including, but not limited to:
A bar with Miller High Life tap handles 

Bar stools – broken pleather included?

A popcorn machine

A designated bouncer spot for when visitors outside your circle try to crash. Not only is this your dive bar, but it's also a pandemic – you can show them the door

Wood paneling for days 

Extra-dim lighting

Quirky High Life artwork 

Doors that open completely – perfectly suited to your indoor/outdoor fun

Enough beer to live the 'high life' from your yard for the rest of 2020
To enter, Miller High Life fans who are 21 and over must text 'DIVEBAR' to 90464 or enter online. And if you need me, I'll be entering said sweepstakes and making a list of beer-puns with which to name my future dive bar, fingers crossed!