In today's job market, few positions are as vital as that of a software engineer. Think about it: without software engineering, you wouldn't be reading this article right now. Actually, your life would look a whole lot different than it does today. So how can you break into the (undeniably male-dominated) tech field? Take it straight from Shylee Ezroni, a software engineer at JPMorgan Chase. 
As a first-generation college student and underrepresented minority in tech, Shylee is on a mission to empower the next generation of technologists. She's bringing computer science to girls in her local community through Girls Who Code, seasonal hackathons, and guided mentorship. The skills she earned from her BSc. in Applied Mathematics from Wentworth Institute of Technology and a Masters in Statistics from Yale University equipped her to become a software engineer, confident in the applications of Cloud and AI technologies. Here, Shylee shares 9 tips for breaking into tech, and how to find a workplace that works for you.
Take classes that will prepare you for the "real world." 
For Shylee, it was her Methods of Applied Mathematics course which enforced skills like communication and critical thinking that she applied in every internship and job she's ever held. "If you're pursuing a degree in STEM, don't wait until you're an upperclassman to take a project-based class! Look at some electives that might fit the bill," she says.
Lead a club or volunteer to contribute to your school's community. 
If you've recently begun applying to jobs or talking to recruiters, you've likely noticed an emphasis on "company culture." Shylee saw this as an opportunity to lead on campus and became the first President of the Society of Industrial and Applied Mathematics (SIAM) chapter at Wentworth, as well as a volunteer tutor. "I interacted with professors, students, community organizers, and many others that shaped a culture of kindness, selflessness, and respect," explains Shylee. 
Use tools like the Tech Connect program at JPMorgan Chase to develop your skills, and find what you're passionate about. 
It wasn't until Shylee was halfway through her graduate courses at Yale that she realized her interests were concentrated in challenges that could be solved with big data tools, automation, and cloud technologies. "I was looking for a firm that was willing to support my development as a technologist, and entry-level data science jobs were hard to come by. Coming across the Tech Connect program at JPMorgan Chase was both random and lucky, as I'd been LinkedIn-stalking and came across a Tech Connect alum's profile! Since our profiles were similar, I applied to the program, and the rest is history. The program identifies individuals without computer science backgrounds who are underrepresented in technology and trains them to become software engineers at JPMorgan Chase.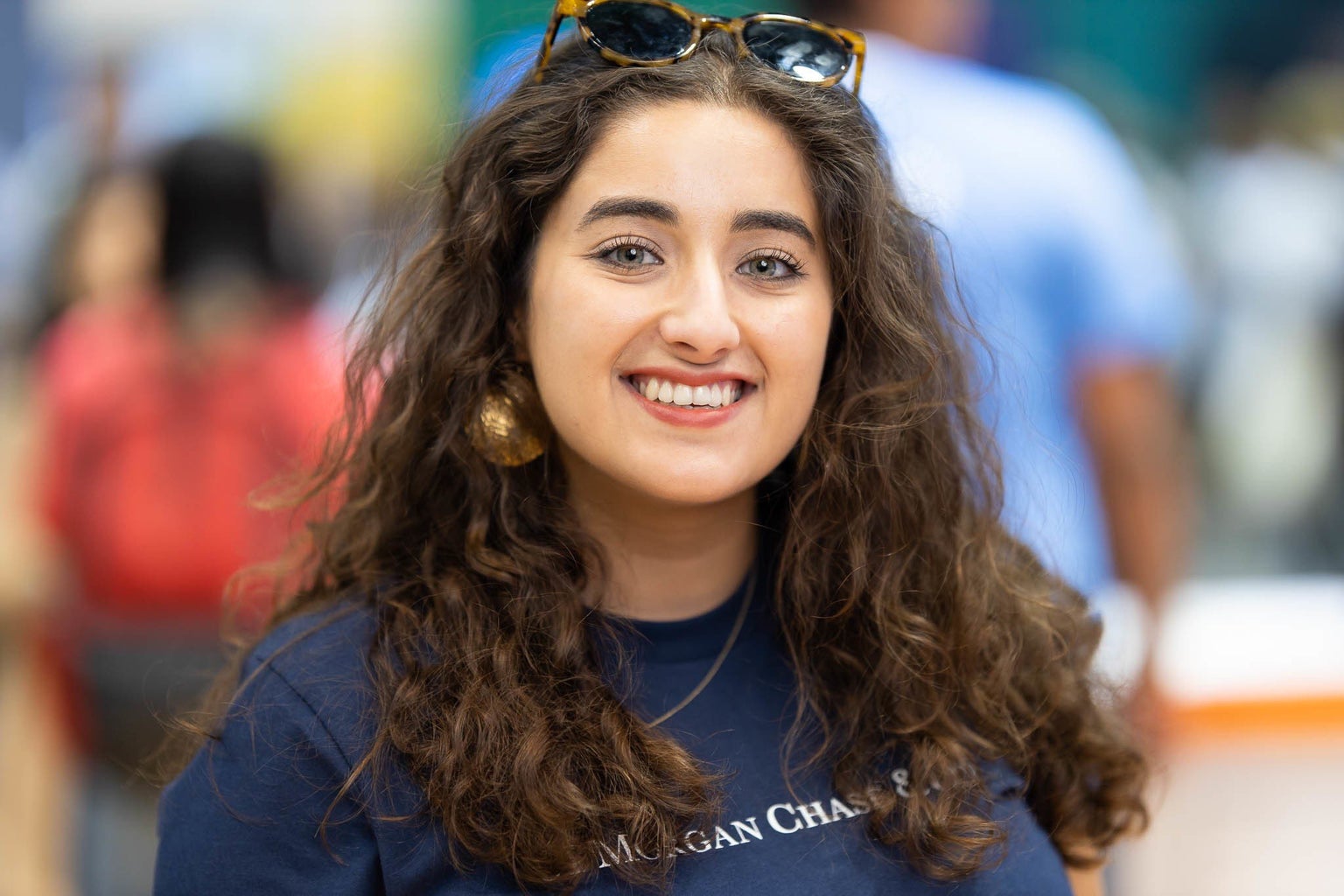 Discuss your in-class projects during job interviews. 
When Shylee came across the Tech Connect program and realized the company was recruiting candidates with diverse backgrounds, she knew that preparing for a traditional computer science interview wouldn't be enough. "There were lots of problem-solving questions that could speak to a candidate's potential to succeed and make the most out of the program. The ability to talk through my internship experiences and in-class projects demonstrated not only my technical skills but also demonstrated my affinity for collaboration and passion for tackling innovative challenges. A few phone calls and on-site interviews later, I was offered to join the 2017 Tech Connect cohort," says Shylee. 
Reject perfection as a standard, and be brave instead. 
"Being a woman in tech comes with great responsibility and demands bravery on all fronts. We're providing perspective, carrying culture, and breaking norms," says Shylee. Her advice is to not limit yourself to perfection, and instead to be brave. "Change really starts with us leading by example and supporting young women in our local communities to reject perfection! Go after the real you, she's worth it," adds Shylee. 
Maintain open communication with your team, and respect each other's time. 
When it comes to balancing work and personal life, Shylee says they won't be equal all of the time and that's okay.  "My work and personal life act more like a seesaw, sometimes one outweighs the other," she explains. Shylee reorders her priorities as needed, and says she has great managers that practice the same. "We maintain open communication and respect each other's time—now that's balance," she says. 
Look for a community that values who you are, and wants to help you grow. 
Shylee stresses how crucial it is to surround yourself with people who bring out your best qualities. "Tech Connect introduced me to a group of women who are authentic, intelligent, and funny, who rely on each other to remove 'permission words' from emails, give advice in taking calculated risks, and review each other's code. They all bring something to the table that is unique and that's how we're creating change on our teams, at the firm, and in the greater tech community," she says. 
Be prepared to collaborate. 
"As a technologist of the Artificial Intelligence Accelerator (AIX), I develop solutions that enable rapid adoption of AI and Cloud technologies at JPMorgan Chase," explains Shylee. In her day-to-day, she works on solving challenges across a variety of domains. "I could be developing a data pipeline for a Consumer Banking team in the morning, pair programming on a feature for our AI platform before lunch, and discussing strategic ways to introduce a new service to the firm with a cloud vendor in the afternoon. Developers are all disrupters and enablers at our core, and our success is a product of constant collaboration," says Shylee. 
Find a workplace that will invest in your success. 
For Shylee, it was crucial to launch her career at a firm that wanted to see her grow and adopted to the latest technology. "Through my experiences in Tech Connect, Cloud Services and now the AIX team, I've learned that JPMorgan Chase is a tech company disguised as a financial services firm. Tech innovation is at the foundation of every solution we build, impacting millions of consumers and businesses around the world. And most of all, the people I've worked with have actively accelerated my growth as a technologist," says Shylee. 
If you're feeling inspired to jumpstart your engineering career, apply to JPMorgan Chase's software engineering internship here!