Ah, New Year's: the time when the calendar turns and we're presented with a brand new, completely blank slate. It's time for a new you! It's your moment to shine! It's going to be your year!
Am I laying it on too thick? Sorry! While the concept of New Year's resolutions can be a little overdone, the beginning of a new year can be a great time to start working on some of the goals you've thought about before but haven't gotten around to yet. Need some help narrowing down your list of priorities? Look no further than this handy roundup of New Year's resolutions for the recent graduate!
1. Find a workout you love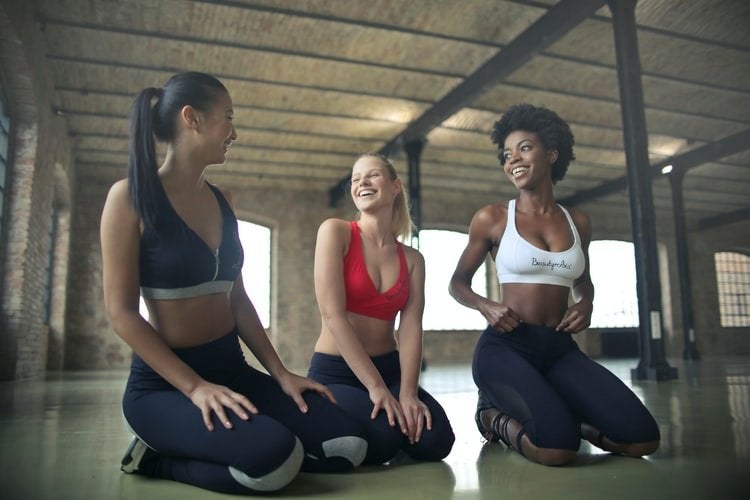 It can be hard to stay active after graduating from college — you don't have a free gym at your constant disposal, you're busy and stressed at your new job and you have to squeeze every last minute out of each day to get everything done. How are you supposed to fit exercise into your day?
The first step you should take is finding a workout you actually enjoy. Try ClassPass (available in most major cities!): For $99 a month, you get to try different classes at studios that are in the ClassPass network, allowing you to try a variety of classes to see what works best for you. You can also check out your favorite athletic apparel retail stores to find classes; lululemon and Reebok FitHub locations often offer free fitness classes!
"I never liked working out much but decided that I needed to get my butt in gear after feeling sluggish and gross for a few months," says Amy Larson, a recent graduate from the University of Minnesota who works in merchandising. "I saw a flyer for Zumba classes and decided to try one. After that I was hooked, and I'm even looking to become a certified Zumba teacher because I love it so much!"
Many fitness studios will let you try classes at discounted rates (or even free!) before you commit to buying a membership so you can make sure you really love it before committing.
You can also try unconventional ways of getting your move on, like salsa or ballroom classes. They might not be set up like traditional fitness classes, but you'll get your heart rate up and meet new people.
2. Make a monthly budget — and stick to it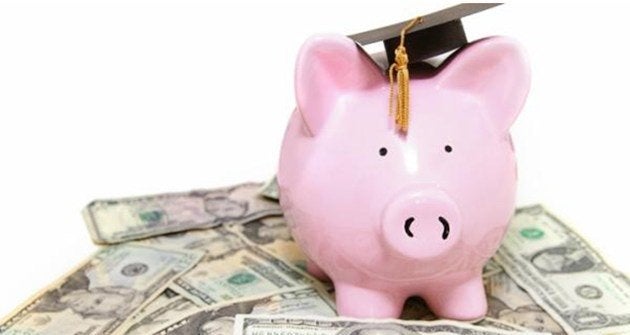 Having a budget may sound like the epitome of a boring adulthood, but the reality is that you are an adult now, and budgets don't have to be boring! With a budget, you'll know exactly where your money is going each month instead of praying your card isn't rejected every time you go to Target.
The other perk of knowing how much money you actually have? It might help you eliminate that guilt you feel when you splurge on something you want but don't necessarily need. "Before I made a budget, I felt terrible literally anytime I spent money," Amy says. "Now that I have a budget, I don't feel bad spending that budgeted money. I give myself $50 every month for clothes, and when I use that money to buy a new shirt or cute boots, I don't feel guilty because I budgeted for it!"
Check out mobile apps and websites like Mint, which automatically updates your earnings and spending when you connect the account to your bank and credit card accounts, and LearnVest, a resource you can use to create and manage your financial plan. Which brings us to our next point…
3. Aim to save up at least $1,000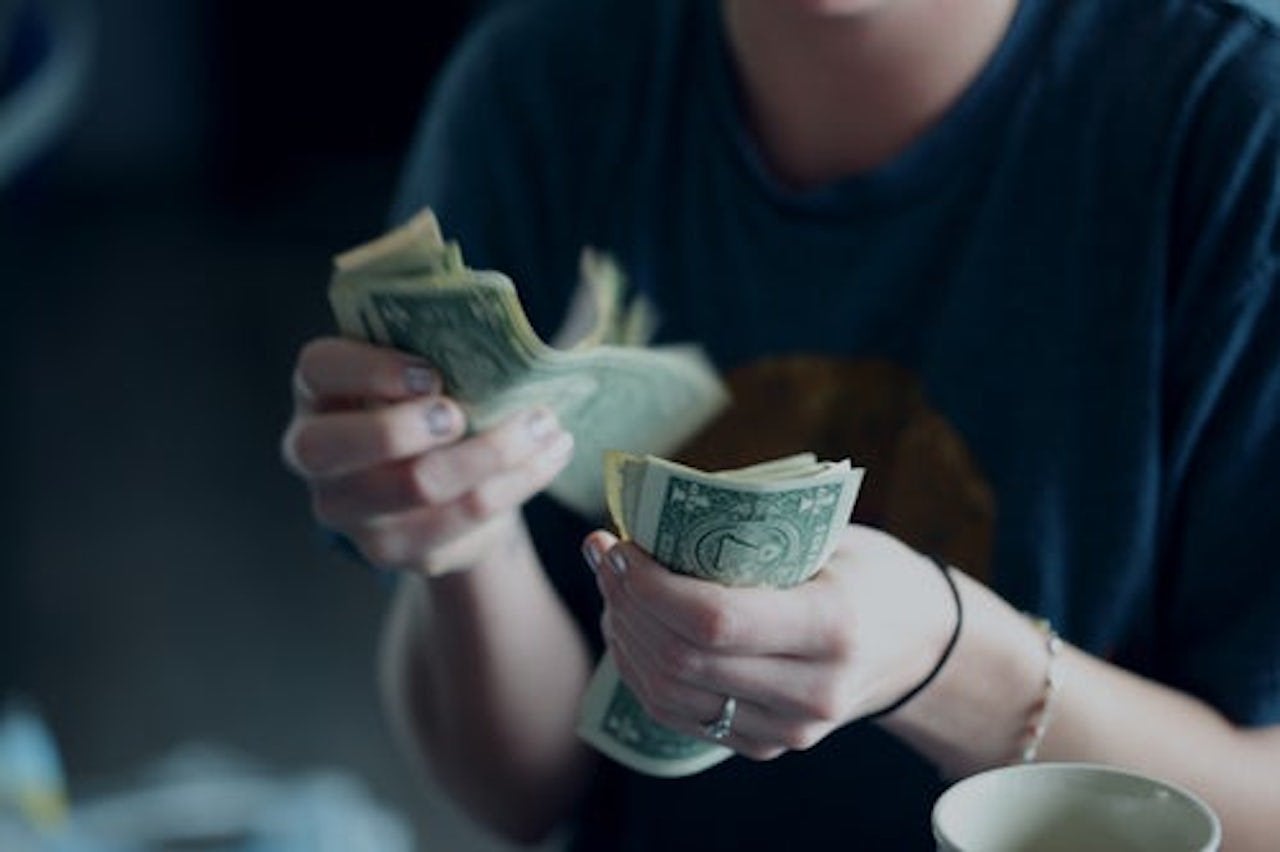 Yes, we're talking about money again. Now that you've graduated and are either job searching or already working a 9-to-5, it's important to start thinking about your future and how you can plan for it. A big majority of that planning involves putting away some money for emergencies, like when you end up with a large medical bill, your car breaks down or another unexpected event occurs. Things are going to happen in your life that will come out of nowhere and cost a lot of money, so make sure that you're prepared!
"It's a good idea to put money aside for a 'rainy day' even if you don't feel like it," says Alexandra Patterson, a recent graduate from the University of Pittsburgh. "The next time your car breaks down, you'll feel much better that you don't have to call your parents for money." Your parents will also appreciate you for that!
Amy suggests starting with a grand as a first savings goal, a tip she learned from taking a financial class through community education. "In the class I took they recommended trying to save up $1,000 for emergencies that may happen in your life," Amy says. "Keep that money stored away in your bank account — or even a separate bank account! — for true emergencies. And no, new boots that you saw and 'just have to have' are not an emergency."
Once you have this cushion for emergencies, you'll feel much more at ease about the future.
4. Cook for yourself at least a few times a week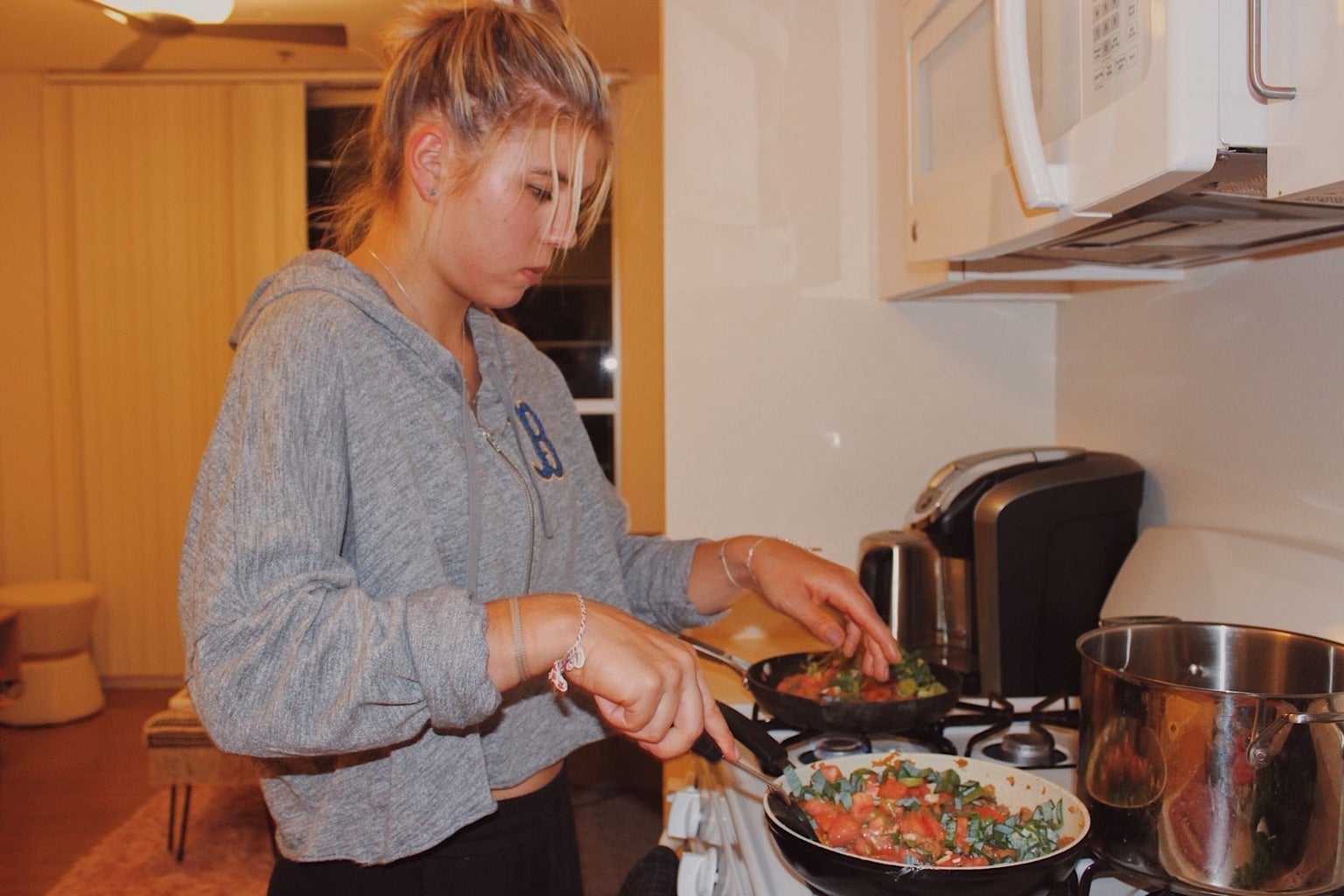 It's all too tempting to plop down on the couch and order takeout after a long day of work, but for a cheaper and healthier option, resolve to start cooking for yourself. It will get easier and faster with time—and you might even learn to love it!
The first step is making sure you have the right tools, which is something you can accomplish pretty cheaply.
"When I decided to cook for myself, I went to secondhand stores, rummage sales and thrift shops and found a lot of great cooking equipment for cheap," says Lizzie Prince, a recent graduate of the College of St. Scholastica working in finance. "Just make sure to wash everything before you use it, of course!"
Then, look online for recipes to try, or even ask your parents to compile a cookbook of all your favorite homemade meals. And don't expect to be a pro chef right away! "Just remember that it's a learning process and that it's better (and cheaper) to start with simple recipes," Lizzie says.
Don't have time during the week to cook? Use your weekends wisely and cook enough food to last the workweek!
5. Volunteer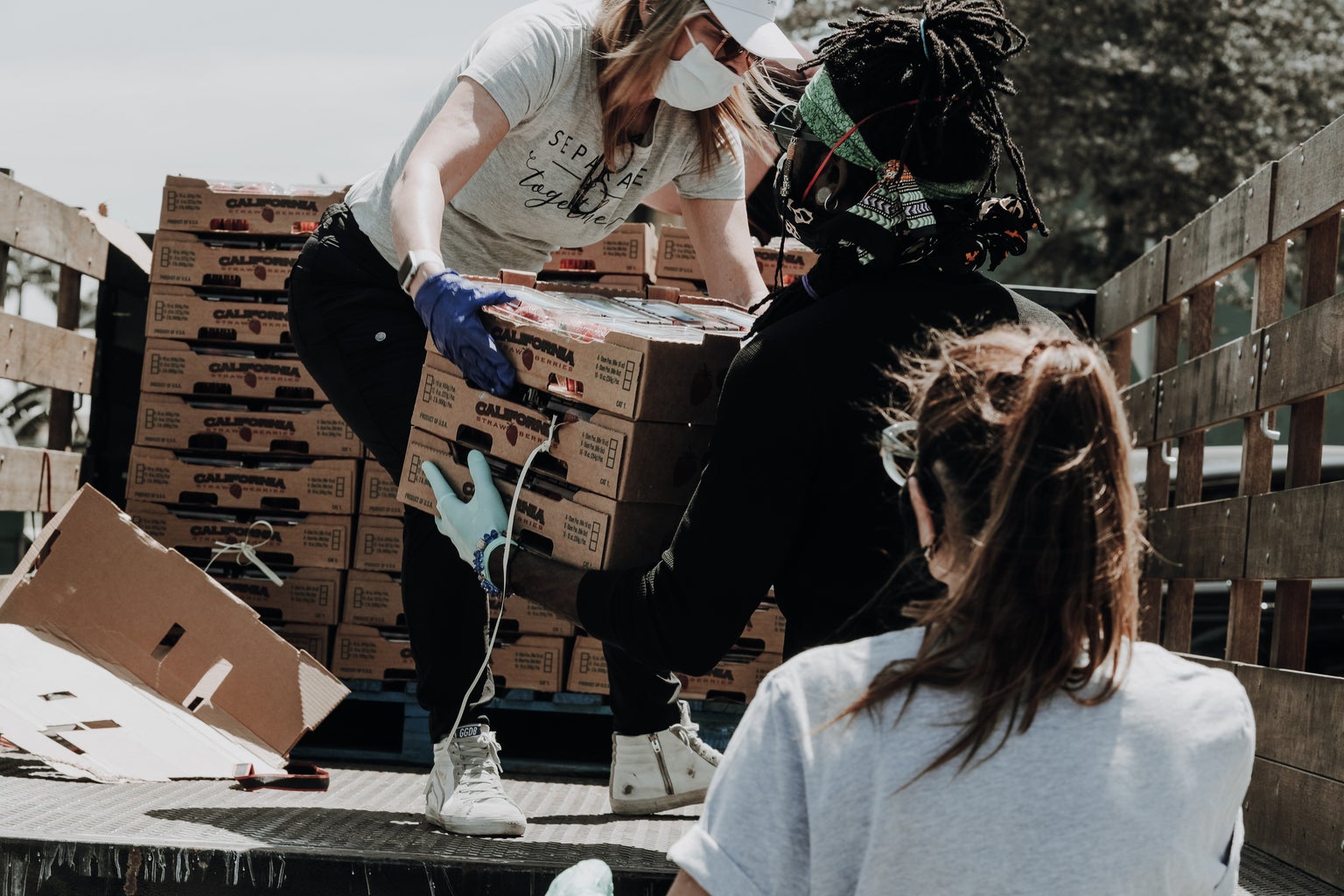 Resolve to give back to your community more this year by volunteering. You could organize clothing drives, work at an animal shelter or serve at a soup kitchen — the possibilities are endless! Volunteering connects you to your city, which can be a huge plus if you just moved to a new city after graduation.
"I had to move to a whole new state for my new job, and at first it was pretty lonely," says Annie Lane, a recent graduate from Emory University who just moved to Florida for her job. "It's hard to make friends when you're out of college and on your own. One of the ways that I've found to meet new people is volunteering at my local animal shelter. Not only do I get to play with puppies and kittens all day, I get to participate in my community and meet new people in the process!"
Check out websites like VolunteerMatch or the American Red Cross for opportunities in your area.
6. Stay connected with old friends
After you've graduated, it can be hard to keep up with all your college friends. This year, resolve to keep in touch with the ones that matter the most to you through more than just Facebook or Twitter.
"I moved back home for work after college, so I don't get to see my college friends that often," says Katie Sullivan, a recent graduate from St. Cloud State University working in marketing. "We decided that we would all keep in touch via snail mail, and we have started writing each other letters and sending each other cards. It's fun to get actual mail; plus, it has helped keep our relationships strong!"
If you want to go the snail-mail route, you can even take turns sending each other fun care packages. Or, schedule weekly or bimonthly phone calls or video chat dates with your friends.
"Actually hearing your friends' voices and seeing their faces is way more fun than texting," Katie says. "There are so many resources out there to video chat now, too — choose one like Google Hangouts so you can talk to multiple friends at once!"
7. Disconnect at a certain time each day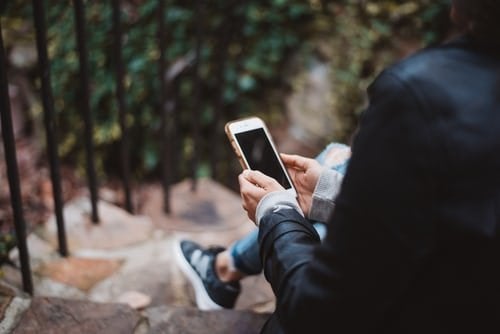 We know we just told you to stay connected, but this year, resolve to get off your phone and email by a certain time each day as well.
"One of my former professors recommended cutting off all email correspondence by 6 p.m. each day," Katie says. "While sometimes that's hard to do, especially if you have a job that requires you to be available a lot, it's a good concept to practice to keep yourself sane and take a little time for yourself."
Set a time for yourself each day for your different devices and forms of electronic correspondence: Maybe you stop checking your emails at 7 p.m. each night, but you can watch Netflix until 9 p.m. and check Facebook on your phone until 10 p.m. Whatever times you choose, make sure that you're giving yourself at least a full hour of screen-free time before bed in order to fully relax before you hit the hay.
"I like to read and listen to quiet music in the hour before I go to bed each night," Amy says. "I turn off all my electronics, and it's very peaceful. It helps me recharge and has also helped me sleep better at night!"
8. Find a career mentor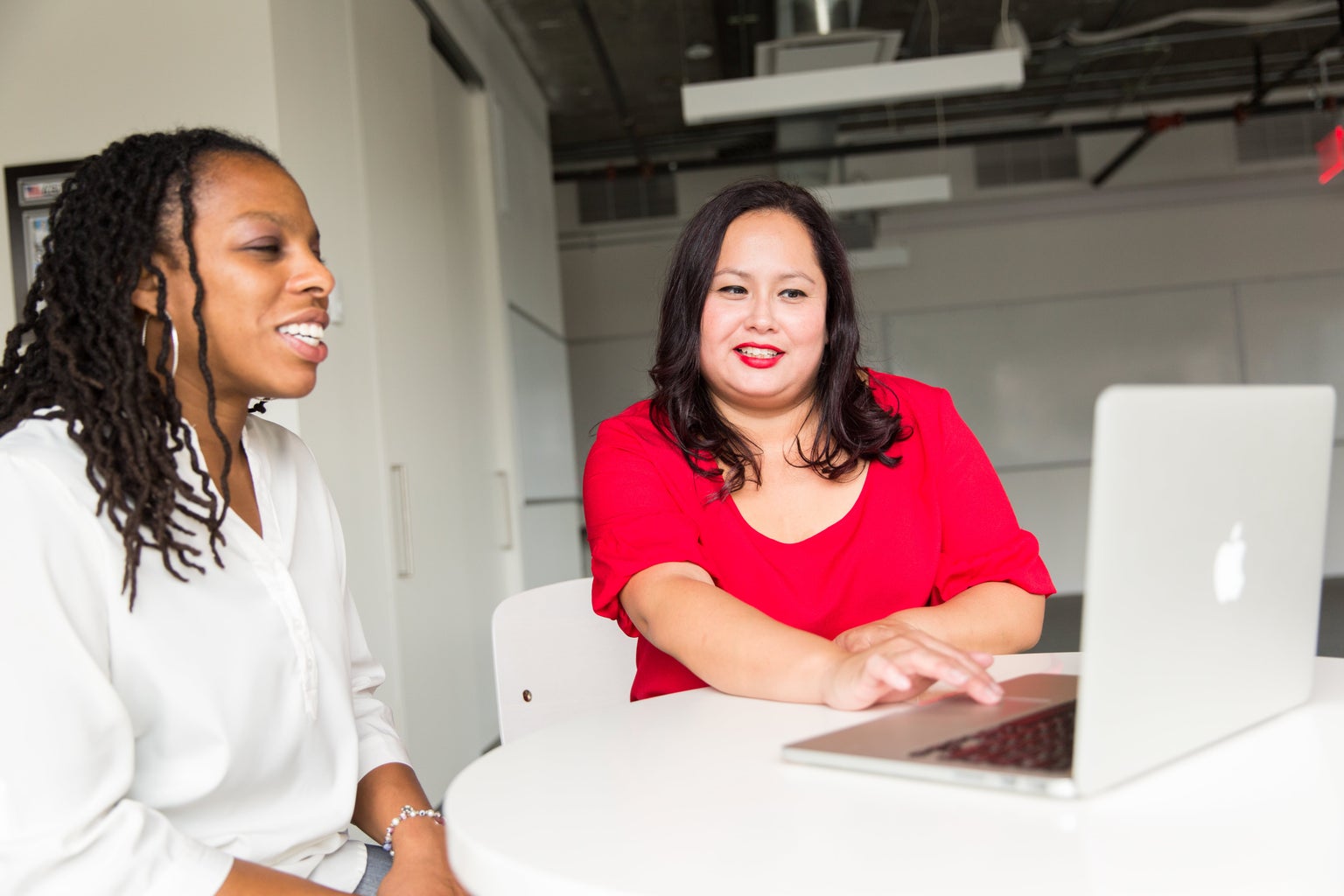 As a recent graduate, you may not have your dream job at the moment—but you're likely on your way to achieving it! To help you think about the next steps of your career path, resolve to find a mentor. Your mentor can give you advice related to your field and tell you how you can make the most of what you're doing now to reach your goals. Choose someone whose current job is related to the field you aspire to be in — even better if the mentor has your dream job!
If you don't already have a mentor in mind, there are still tons of resources that you can look to. Look through the alumni database at your alma mater or look to other professional organizations that promote the field you want to work in.
9. Go outside of your dating comfort zone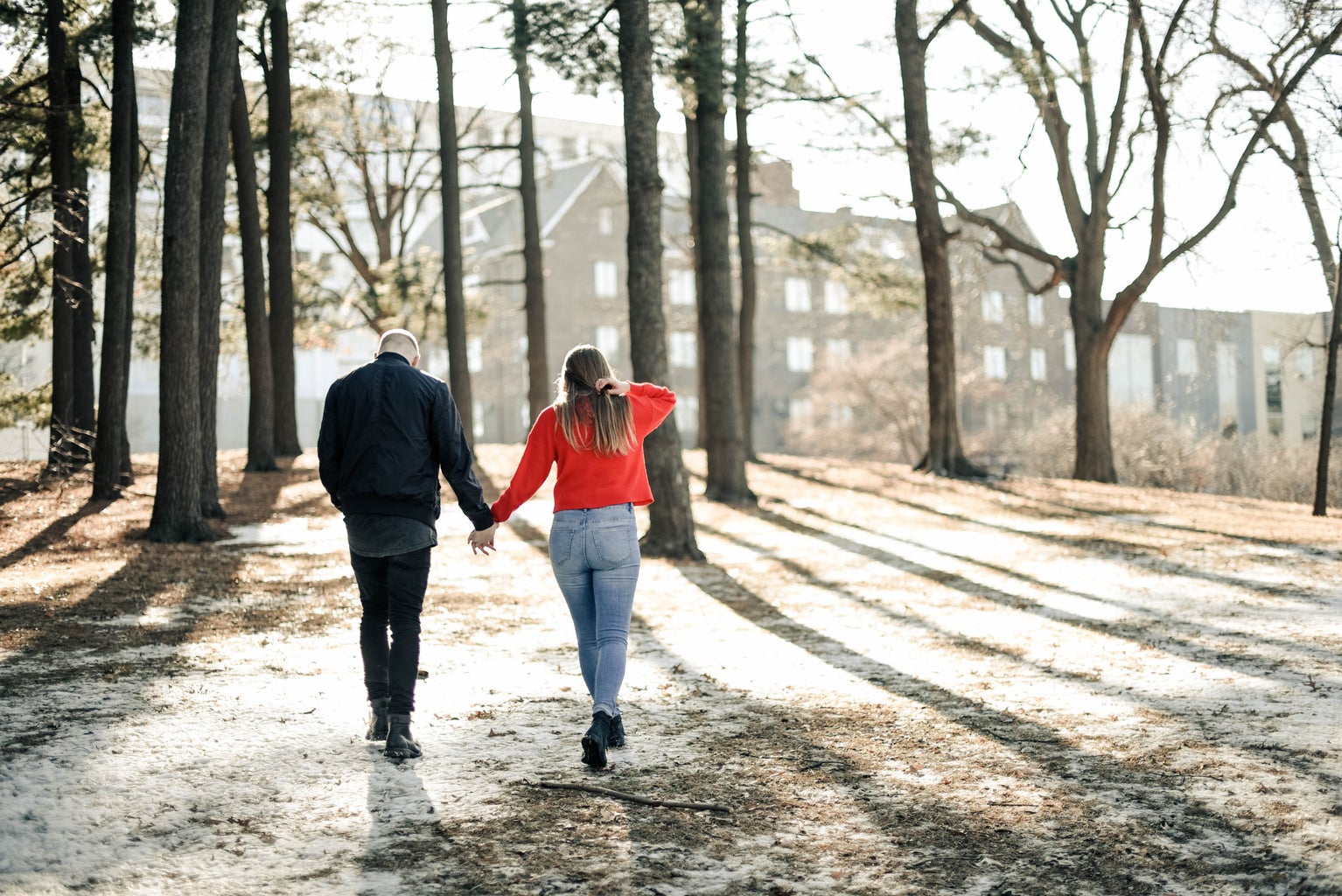 Dating after college is probably really different than what you're used to, and it can be easy to get stuck in a rut. This year, vow to break out of your normal realm of dating and try something new, whether that's online dating or using apps like Tinder and Zoosk.
"I was interested in dating, but as a recent transplant to my city and with all my time taken by work, I didn't know where to start," Annie says. "I was hesitant about trying online dating, but discovered that it's not weird at all — so many of my friends have online dating profiles, too! I've gone on a few really fun dates, too; it's a great way to meet people!"
Be yourself and have fun with it, but most of all make sure that you're staying safe when meeting people online
Above all, when you're making resolutions this year, make them achievable and be honest with yourself about what you want to accomplish. To keep yourself on track, keep a log of your resolutions and how you're working to achieve them, even if it takes writing out the short-term goals you'll need to meet in order to reach those long-term ones. It'll help you hold yourself accountable and have the best year possible!