I Need to Talk About the K-Beauty Sleep Mask That Makes Me Wake Up Prettier
In 2019, the conversation around skincare has become more complicated. Is it self care? Is it capitalism? Is it all an elaborate, expensive lie, or is it 100% essential to our self-love and confidence? Each week in Face Mask & Chill, I keep it simple by diving into one product that I just really, truly enjoy, whether because it helps me feel ~more zen~ or because it just, like, works.
So come hang out with me, and find me on Instagram to share your fave skincare essentials—and the ones so weird that you don't want to try them yourself. I'll do the research because i just like you that much.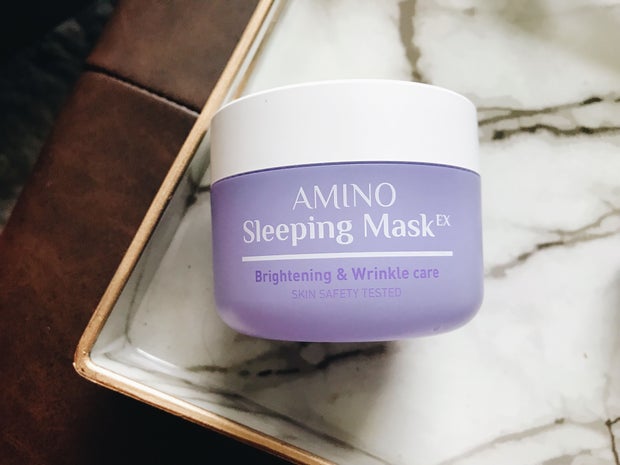 I've always wanted to wake up and just suddenly have better skin. So I decided to try some of the best sleeping masks to see how they actually work. This skincare trend where you basically sleep in a mask and wake up with some sort of skin issue magically better. In my deep dive into the beauty internet, I kept coming across this Amino Sleeping Mask. 
What is a sleep mask? When I say sleeping mask, I'm not talking about the cute silk thing you tie to your face to sleep better. Instead, I'm talking about a literal face mask that you leave on all night long. The concept is that when you sleep, you're giving your skin some extra TLC. As your body heals and revamps itself for the day, your face is doing the same thing.
No, this doesn't mean that you're getting all slimey and have to sleep on your back all night. A lot of these really just feel like a super-thick moisturizer, with some having more of a gel base, and others feeling more like a cream. I add my sleeping masks at the end of my routine, so after I've double-cleansed, applied my serums, and applied my face oil. If you use any acne creams, you'll want to apply those beforehand as well.
So let's talk about the mask itself.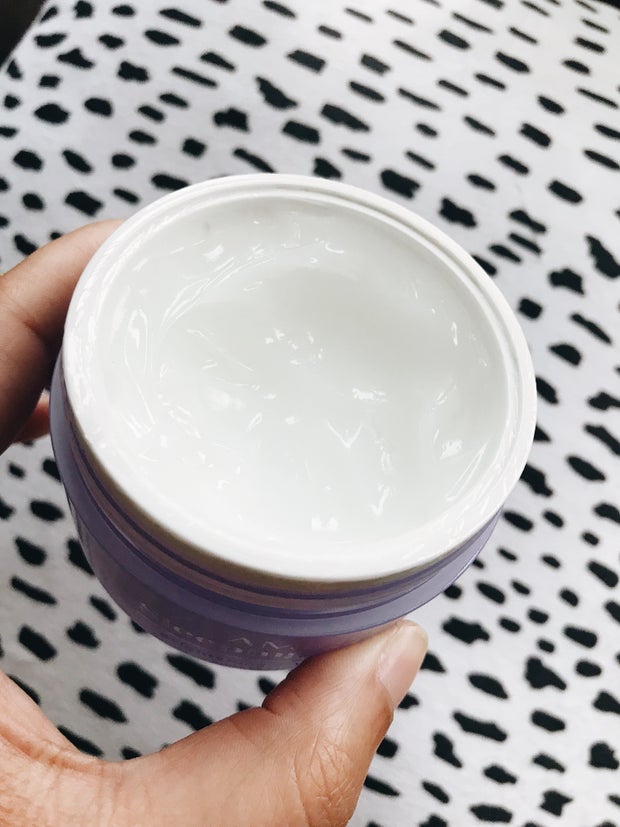 I am very, very into lavender. I pretty much am constantly covered in lavender, and Gina recently taught me to stuff a pillow with lavender to get zen as hell when I'm sleeping. So I was very drawn into this specific mask because it uses lavender oil to hydrate your skin and plump it up while you sleep.
It also has niacinamide, which I've really fallen in love with. I tend to use a niacinamide serum because it helps a TON with preventing breakouts and helping to remedy acne scars and dark spots, so on the nights I use this mask, I skip my serum to avoid over-doing it. 
I've been using this mask for a little over a month, and I absolutely love it. The right candence for me has been using it 3x a week, and I still have well over half of the tub. You really don't need much to make an impact, and I find that when I wake up, my forehead and the area around my nose isn't quite as flakey as it normally is after a night of tossing and turning.
Want to save this for later? Pin this.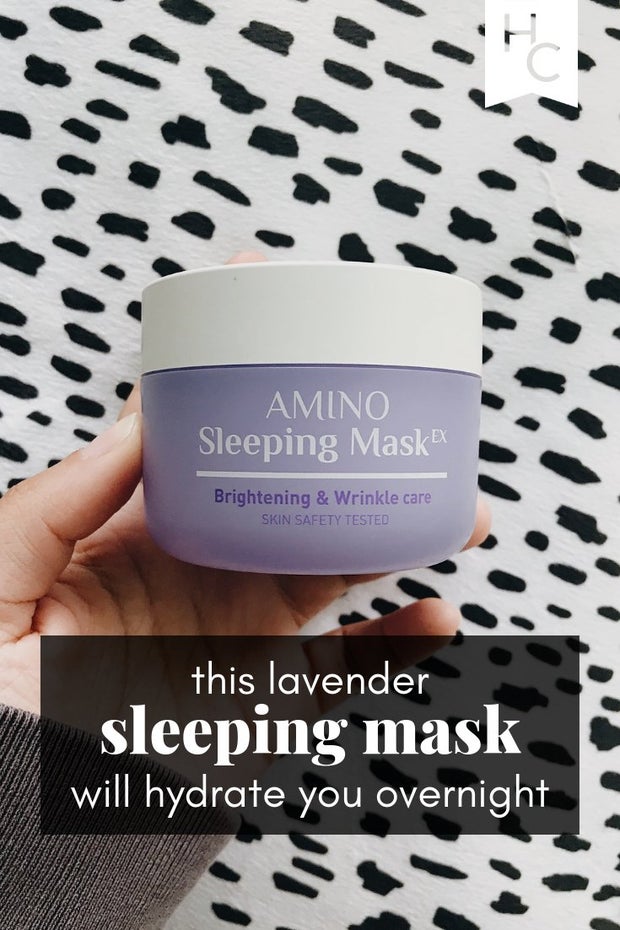 Get more skincare tips from Her Campus Beauty, our always-on, dope skincare hang.