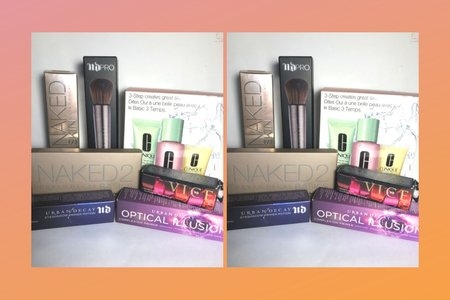 After Years Without Makeup, I Put on a 'Full Face' & It Actually Wasn't Horrible?
When it comes to makeup, I'm an absolute novice. As somebody who has been completely oblivious to the world around her, I feel as though somehow I missed the cut-off age where it was appropriate to ask beauty questions as people really started locking in their Look™. And once I started college, it seemed like I passed the threshold of even being able to learn how to do makeup at all. Basically, I resigned myself to a life with a bare face and came to accept it.
But, 2019 is also a time when beauty is a lot less traditional: folks are wearing faux-freckles, no-makeup makeup, bushy brows, and whatever else makes them happy. So, I decided to do just that, "wear a full face" and see if it was something I actually enjoyed. After a quick glance at an article about makeup for beginners, I make a list of the products I would need and drove to my local Target.
The hunt
What I wasn't prepared for was the makeup aisle. The brightly-lit shelves coupled with a complete lack of actually informative labels made me realize that even though I knew the names of the products I needed, I would never be able to pick them out in a lineup.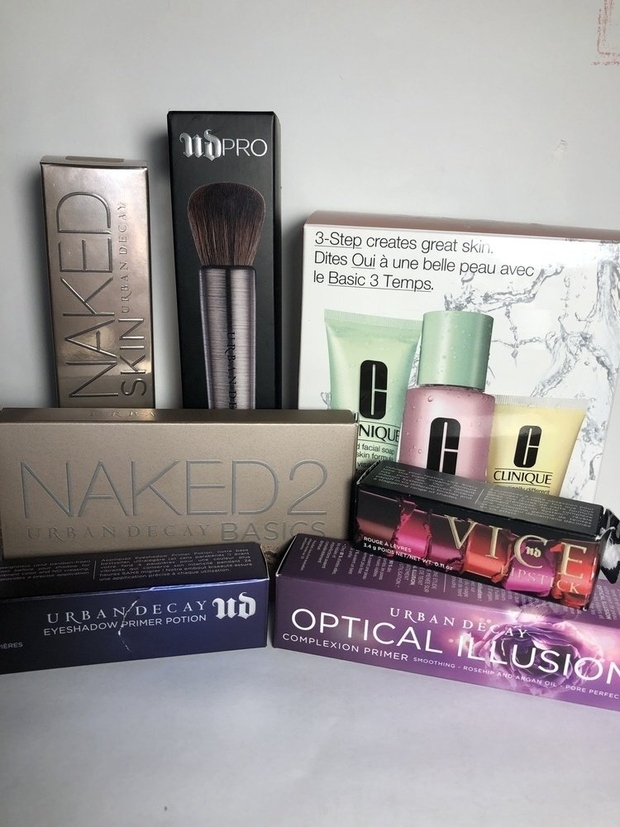 I realized that I needed some serious help, so I left Target and went straight to Ulta Beauty. Enter consultant and makeup artist, Rich King. After a brief explanation of what I wanted to learn, he immediately jumped at the opportunity to help. And with over 12 years of experience — years of working with various beauty companies and practicing on the daily — it was obvious Rich knew what he was talking about.
The rescue
He started me off with basic skincare and washed my face with a Clinique 3-Step Cleanser. Because my face is rather oily, we used the products for Skin Type 3 (because apparently, skins have types?).
Rich emphasized that having clean and healthy skin is more important than makeup and if your skin isn't cleaned regularly, especially if you're an avid makeup wearer, it can result in some serious breakouts.
Up next was the Urban Decay Optical Illusion Complexion Primer. According to Rich, the primer acts as a "double-sided tape" to 1) protect my skin and 2) help keep the makeup on my face for an extended period of time. I personally loved this product because it minimized my pores immediately, which have always been a problem area for me. We also used another primer for the eyelids (Urban Decay Minor Sin Eyeshadow Primer Potion). While not a necessary step, it allows eye makeup to stay on longer and it prevents creasing, which is apparently a big issue in the world of cosmetics.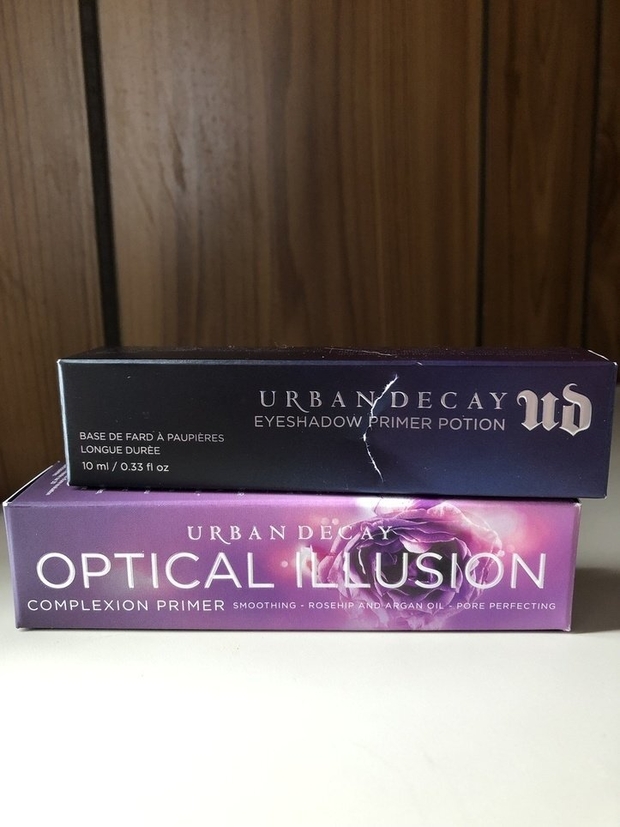 The eyes
Then came the eye makeup. This was my biggest fear because I do NOT have a steady hand at all. I've lost every game of Operation I've ever played.
Holding several things near my eyes that have a very legitimate chance of blinding me is definitely not my idea of a lovely afternoon. Nevertheless, we pressed on as Rich assured me that eye makeup is nothing to worry about. Since I was nervous about messing up, he recommended that I apply eye makeup to my lids before applying anything to the rest of my face: "I like doing lids before foundation in case I mess up" he explains. "That way, I'll be able to use a Q-tip to clean up and move on with my day instead of washing, reapplying, and crying due to all of that lost time."
I also learned that eyeliner doesn't necessarily have to go on the ridge of your eyelids.
The only idea I had about eyeliner was from watching my friends apply makeup in the bathroom of our middle school, and this vision was shattered in an instant when I was told that "you don't have to apply it there if you don't want to." In short flicks of the wrist, he applied the liner and then quickly went back over it with a Q-tip, smudging it just slightly. "This," he said, "will add depth to your eye without giving you a harsh line." Because the pencil was brown and had a matte finish, you could barely tell it was there — but it made all the difference. The matte finish prevented any unnatural glimmer and the brown color blended in almost seamlessly with the other products and the natural shadows of the face.
In the end, seven(!!!) different things were applied around my eyes including four different shades of eye shadow from the Urban Decay Naked3 Palette (Strange, Burnout, Nooner, and Dark Side), the Demolition shade of Urban Decay's Glide-On Pencil, Subversion Lash Primer, and Perversion mascara.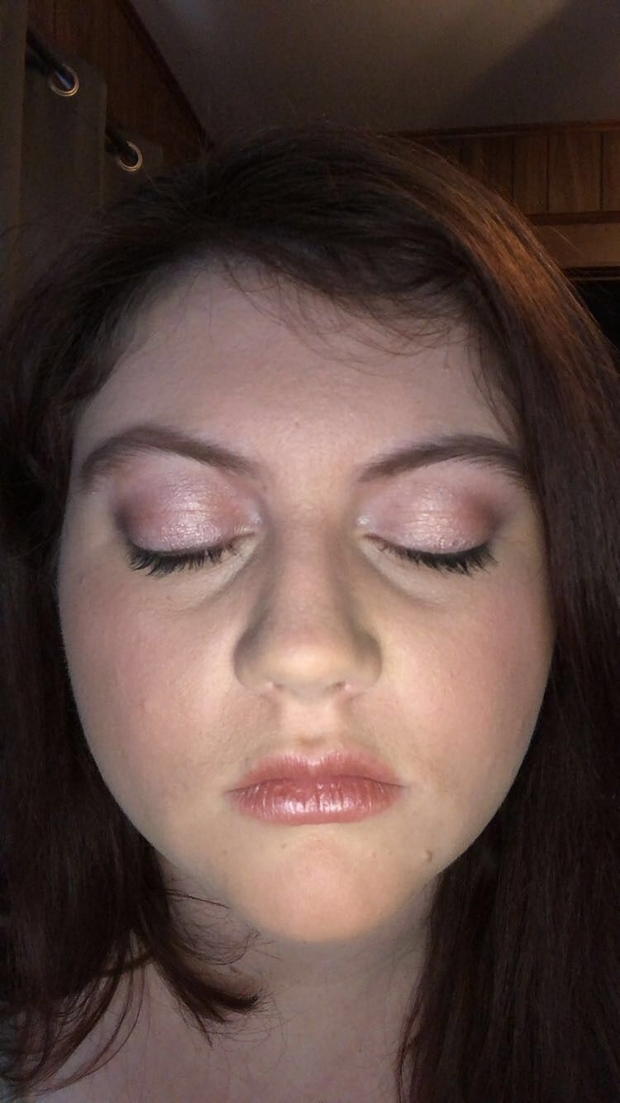 What's next?
At that point, I honestly thought there was no way there was anything else to add, but goodness was I wrong. After the eyes came under-eye concealer, and foundation, then a bronzer/blush/highlighter (which, in a rush, can apparently be applied in one fell swoop), that was applied with what is apparently a "vegan" brush. According to the Urban Decay website, this particular brush is made from recycled aluminum and plastic bottles.
The making of the brush was also 100% cruelty-free, which is something I've never even considered when it comes to the ethics of cosmetics. In fact, by the end of the whole experience, I discovered that there's so much more to makeup than just the colors and products you do (or do not) put on your face.
When Rich was finished teaching me all I needed to know, he started to clean the station and I stole a look in the mirror at myself. In my entire life, I had never felt prettier or more adult. I felt like I could kick ass in a meeting then stroll down a hallway in heels and not care in the slightest if somebody turned at the sound of my shoes because damn, I looked good.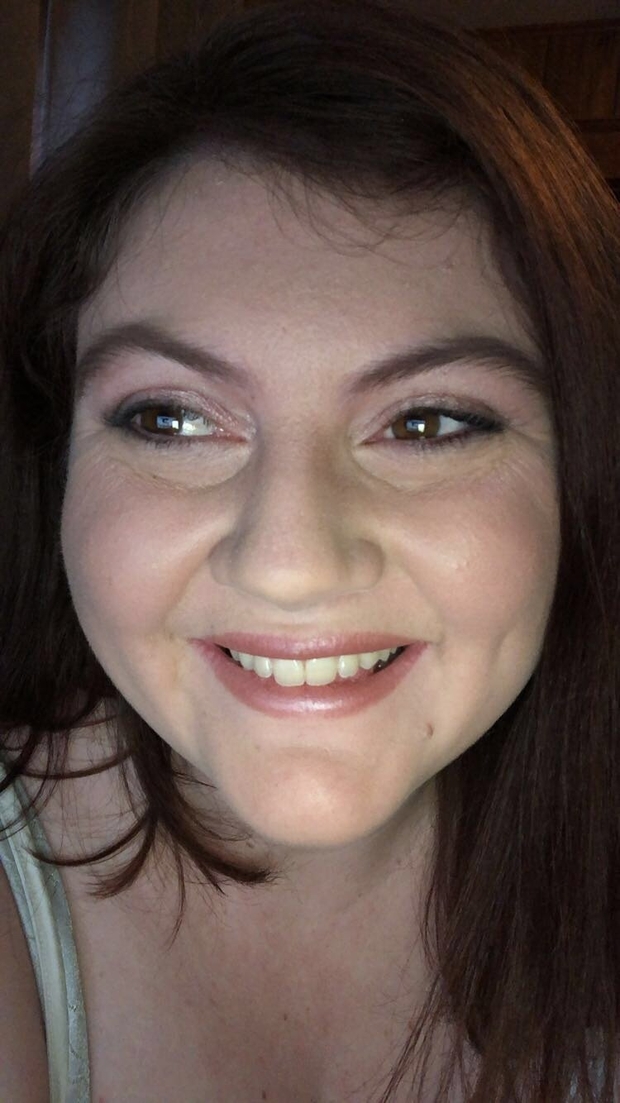 Suddenly, Rich clapped his hands and exclaimed, "That's it! That's the look! When you smile at yourself and say 'oh girl, who's she?' Makeup is meant to emphasize your natural beauty. We're not about making you something you're not or making you over. We want to make you happy with you, whatever that may be."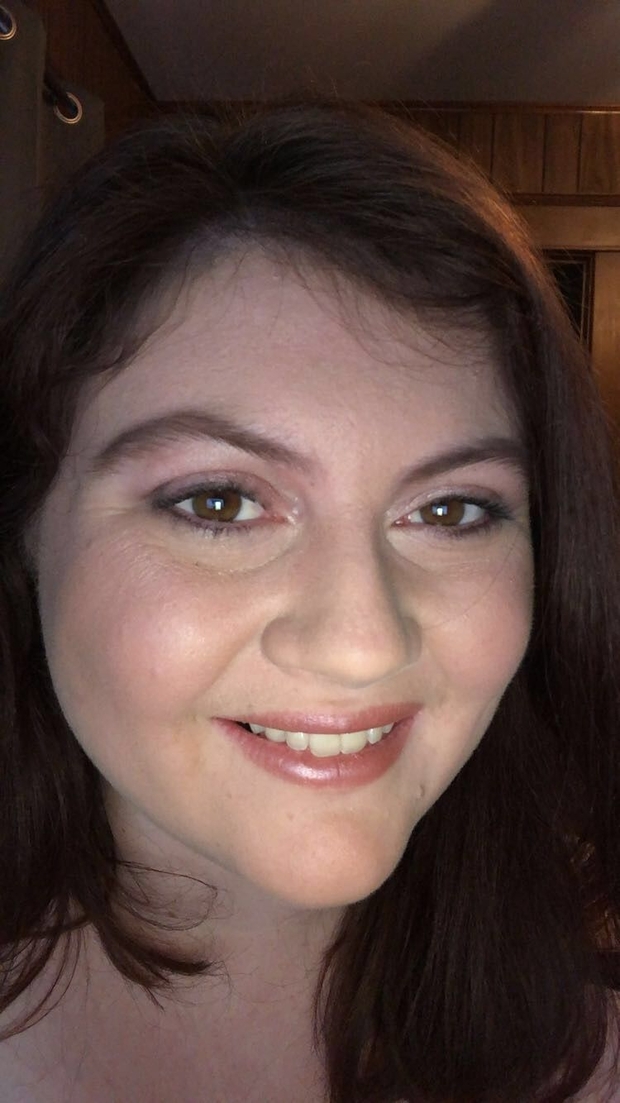 But my day wasn't over. As much as I loved the look Rich taught me, I knew I had to do it for myself. I thanked Rich, bought what I could afford, and started mentally preparing myself to "take off my face," after a few selfies (of course). Armed with my notes and a can-do attitude, I sat down in front of my mirror and I did my best. Three episodes of The Crown and two complete restarts later, I realized I still have a lot of learning to do.
Here's what I learned:
1. Don't stop applying foundation until it actually goes into your hairline. Also, make sure you blend under your jaw and slightly into your neck.
2. Make sure you have natural lighting when you're applying makeup. Because in the right light (ie. anywhere but my bathroom), you will see everywhere you missed. Everywhere. The sun is not forgiving.
3. Mascara and eyeliner totally make a difference. They add depth and make you look more mature.
4. Your eyebrow should be your guide for your eyeshadow. Bring the makeup up to your brow line and stop applying once you reach the end of your eyebrow.
5. Experiment with different eyeshadow shades! Try blending together two, three, or even four different shades. Otherwise, you might make the same mistake I did and end up looking like a sickly Victorian orphan with scurvy.
6. Makeup is ridiculously expensive! I only bought seven items and my total was close to $200. If you're just starting out, I recommend either making a budget and saving up a certain amount of money every week, or buy one thing at a time until you eventually grow to the full collection you want.
7. Before you start experimenting or applying anything, please please please make sure you have makeup remover. Because I didn't. And trust me, you do not want to find yourself in that situation. Water doesn't do a great job of removing makeup (who knew?) so be proactive, especially if you'll be practicing different looks like I did.
8. Just like your eyeshadow, you should also mess around with your lip color. Because I'm just starting out, I'm a fan of neutrals with a matte finish, but I can definitely see where Taylor Swift is coming from with that bold red. You can completely change up your look by shifting a shade on your lips!
9. Makeup takes practice. You're not going to learn everything after a two-hour chat with a makeup guru. Much like learning to ride a bike, this is something that takes a few tries before you get it right.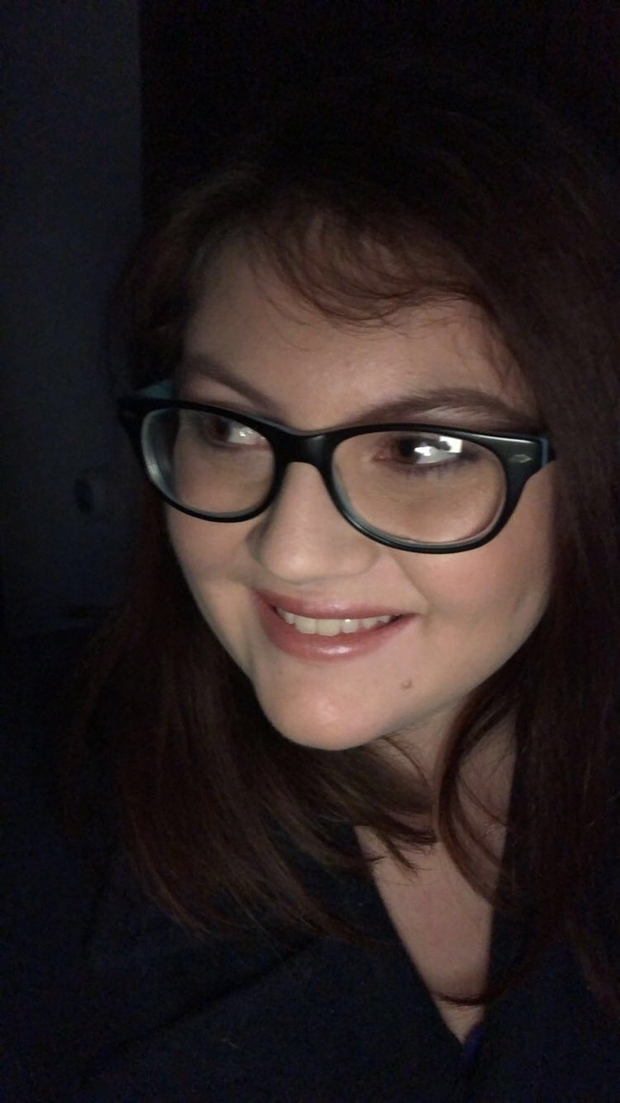 In the end, I realized that makeup actually can make you feel really amazing. It can help boost your confidence, and it's another way to experiment with expressing yourself and developing a personal sense of style. I also learned that you don't need to wear makeup if you don't want to, and that you can do your makeup in a subtle, natural way to just make you feel more put-together. Ultimately, it's your decision. And in the words of a very smart man I met in an Ulta Beauty, "it's your face, so just do what makes you happy."