15 Adorable Fashion Inspired Tattoos You Need to See
Make your passion for fashion permanent, and get inspired by these fashionable tatts! Some come right from influencers, models and people in the industry, while others are simply from those who can't get enough shoes, lipstick and Vogue.
1. Vogue Girl 
Some things will just never go out of style, and I'm positive Vogue will ensure that this doesn't.
2. Red Bottom Appreciation

Now if only we had the real shoes to match.
3. A Girl's Best Friend
Diamonds are forever, and your new tattoo will be too! 
4. Back to Basics 
Perfect for the fashion designer (even if it's only at heart). 
5. Little Details 
This little bow is so sweet, even your grandma won't hate your new ink.
6. Lipstick Lover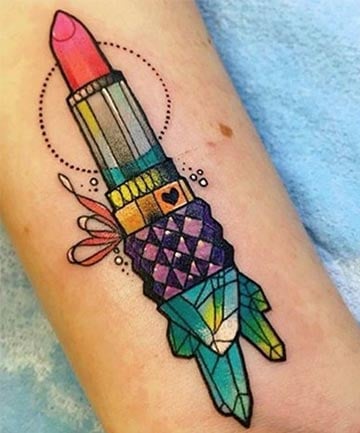 Unfortunately, you can't get lipstick tubs that look like this at Sephora, but a girl can dream, right?
7. Personalized Hanger 
Get inspired by this cute lil' hanger that belongs to the queen of fashion herself, Chanel Iman. `
8. Fuss-Free Ring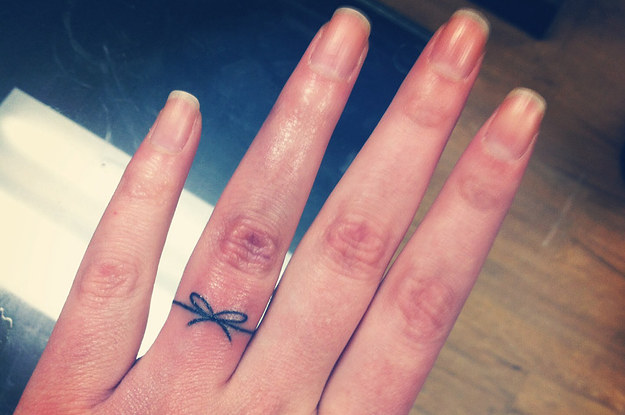 This simplistic ring will ensure that you never leave the house without jewelry again. 
9. Lashes for Days 
This beauty-inspired tattoo belongs to popular Youtube NikkieTutorials.
10. Creative Outlet 
Those who love fashion know that its not just about the clothes and designer labels. Clothes represent who you are, and show your unique personality. All you fashion lovers know that you're not just throwing together an outfit every morning, you're creating yourself. 
11. Retro Glasses
Does anyone else thing that if Taylor Swift were to get a tattoo, this would be it?
12. Perfume Perfection
Half the fun of wearing perfume is getting to look at the gorgeous bottle that it's stored in! Sport one all the time with this fun tattoo.
13. Audrey Hepburn 
You couldn't find a person more willing to be your fashion inspiration.
14. Princess at Heart 
C'mon, who didn't think that this dress was the most fashionable thing that they had ever laid eyes on during their childhood?
15. Get In Formation 
Somehow this dress form seems prissy and cool at the same time, and we're loving it!