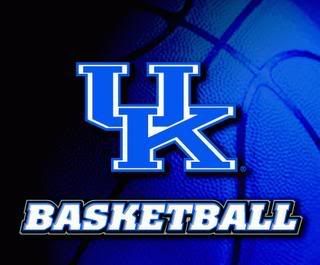 It was 1939 when the term "March Madness" was coined by H. V. Porter of the Illinois High School Association.
He was referring to the Illinois State Basketball Tournament, but the term soon resonated throughout the country as a great adjective for the NCAA Tournament. In that same year (1939) the National Association of Basketball Coaches created the NCAA Men's Division 1 Basketball Championship in which, at the time, eight teams would compete in a single elimination tournament to determine the National Champion. Since then the tournament has grown into one of the more popular sports events in the United States.
Last year the tournament expanded for only the eight time in history to include 68 teams in the tournament. Of the 68 teams that qualify for the "big dance," 31 teams earn automatic bids by winning their conference tournaments. The remaining 37 are given out by the Selection Committee to the "best of the rest". The Selection Committee also determines the seeding and placement of all the teams in the bracket.
The bracket is broken down into four regions, usually named West, East, North and South. In each region there are 16 teams seeded 1 - 16. The matchups are assigned as most tournaments are, with the highest seed playing the lowest and so on.
Since this format was created in 1985, no 16 seed has ever beaten a one seed, however #16 Murray State took #1 Michigan State to overtime in 1990, losing by four points. 
Some more history about the seeding is as follows:
Only four 15 seeds have ever advanced to the second round; the last one to do so was Hampton in 2001.
The lowest seed to ever reach a Final Four was an 8 seed which has happened 3 times. Most notably in last year's tournament Virginia Commonwealth shocked the country by beating #1 seed Kansas to advance to the Final Four. 
The lowest seed to win the title was Villanova in 1985 who, as an eight seed defeated Georgetown in Rupp Arena, which is considered one of the greatest basketball games in history.
 The point of this is that not many low seeds have overall success. They might make magical runs deep into the tournament but as history tells us the Cinderella story has to end somewhere.
Being a huge basketball fan my entire life I have always filled out brackets, yes plural, come tournament time, and I usually have certain things I look for when filling my bracket out.
My first step is to look at the #12-#5 matchup, because over the last few years I have had a lot of success in picking at least one #12 seed to upset a #5 seed in the first round. Since moving to a 64 team format in 1985 a #12 seed has upset a #5 seed 35 times.
For example, in last year's tournament #12 Richmond upset #5 Vanderbilt in the first round. In 2010 #12 seed Cornell defeated #5 Temple and eventually made it to the Sweet 16 where they lost to John Wall and Kentucky. So, historically proven, the #12-#5 matchup is always a good one to look out for.
Other matchups to watch are the #7-#10 and #8-#9 games because usually these teams will be very closely matched.
However, as UK student Jessie Almon says, sometimes teams seeds may be misleading, "I try to look at each close matchup and see if one team has maybe played a harder schedule or if a team, in my opinion is a tournament made team, that lives in the moment." 
UK student Lauren Travis pick her close games on other things.
"I first look for traditional names and programs, but if nothing comes up I will look at a combination of the team's colors, nicknames and mascots to be my tiebreaker."
Everyone has their own style and way of picking winners and almost everyone thinks they could have the perfect bracket, and almost everyone is wrong.  The odds of picking a perfect bracket are 147.57 quintillion to 1.
However the ultimate goal of picking a bracket is to have fun and prove to certain people (cough, cough my girlfriend) that she will never again beat me come tournament time.
The ultimate goal of filling out brackets is to prove, once and for all, that you know the most about basketball amongst your friends.
There are many ways to keep track of your bracket and here are a few.
ESPN.COM uses an online grading generator to help keep track of your bracket and you can create groups/pools to keep your office bracket in check. 
Personally I use CBSSPORTS.COM to keep track of my bracket and the multiple pools I usually control.
However, for the sake of being fair, I always make people turn in both online and print copies of their brackets so I can grade them manually and keep the computer honest. I haven't checked but I'm sure every media outlet, such as CBS and ESPN, will have a bracket app coming out so you can fill out and receive updates on the go.
If I could give some advice, it would be to not over think things and go with your gut. If you think the 15 seed will defeat the 2 seed then go for it. After all, it's all in good fun. Another thing would be that, being a huge UK fan, it's hard to have UK losing, but usually the people that can get over their bias or have none at all are the most successful at the beginning of April.
Follow Tyler Spanyer on Twitter: @ukfan8293
You Might Also Like...