On Wednesday, May 9, 2012, Barack Obama went public with his endorsement of gay marriage, galvanizing his liberal base, enraging cultural conservatives, and establishing a controversial social debate for the upcoming Presidential Elections in November. For the past two years, President Obama has described his stance on gay marriage as "evolving," leaving both liberals and conservatives with an ambiguous sense of what will come in the highly contentious debate over legalizing gay marriage. However, after strong endorsements of gay marriage from Vice President Biden and Education Secretary Arne Duncan, the public began coaxing President Obama for his stance in the debate. After days of unceasing pressure for clarity and confirmation on the issue, Obama elucidated his final position. "At a certain point, I've just concluded, that for me, personally, it is important for me to go ahead and affirm that I think same-sex couples should be able to get married," Obama told ABC News.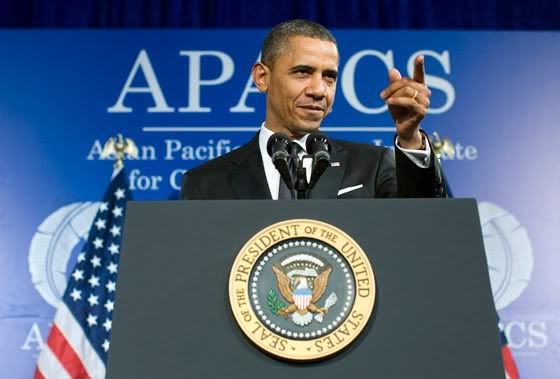 Republicans claim that Obama is "playing politics," changing his beliefs and proving to be inconsistent. However, our society, like its people, is progressive and in constant flux. Nevertheless, whether you are Democratic, Republican, or Independent, it is undesirable to have a president who is stagnant, unchanging, and unwilling to go in the direction of his people.
Americans are slowly joining the liberal side of the debate, advocating the legalization of same-sex marriage, and Obama is following. It is evident that our society remains deeply divided on the issue though, with 50% supporting gay marriage and 48% against it, according to a Gallup Poll released Tuesday. Nonetheless, recent polls confirm that young voters, who were key to Obama's victory in 2008, and independent voters are becoming exponentially more comfortable with gay marriage. In addition, 71% of voters ages 18-29, another pivotal group for Obama, stated their pro-legalization of gay marriage stance in three different Gallup polls taken in the last year.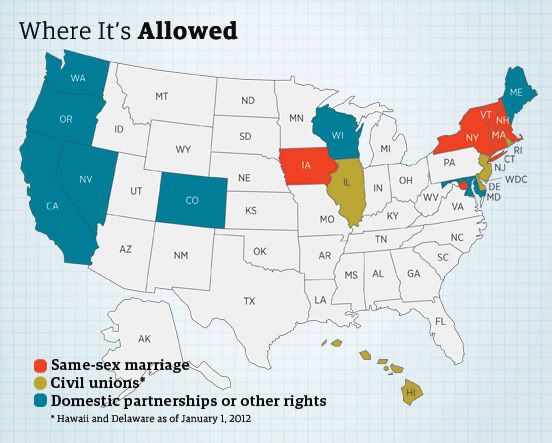 With America's youth becoming significantly more active and politically liberal, it seems as if the future of America will have to follow. In other words, our political agenda will likely become more democratic, eventually leading to the legalization of gay marriage. Right now is the most important time for our country's youth to take a stand, present their voice, and vote. The next four years of our lives will dictate our country's policies on our most significant life events such as finding a job, getting married, and having children. We must resist voter apathy and realize that our vote counts and can change the course of our entire country.  
You Might Also Like...